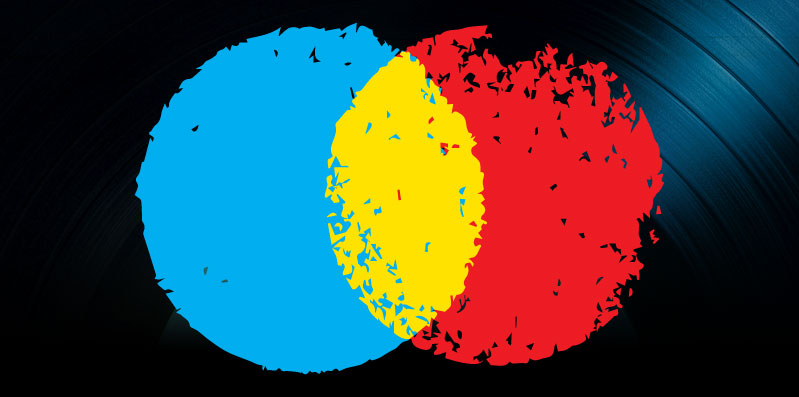 Chris Wallace is a singer, songwriter and producer as well as the former front man for the pop rock band The White Tie Affair. A major music fan and a serious athlete growing up in Hebron, IN, Chris picked up guitar as a teenager after he broke his collarbone playing soccer and was looking for a way to channel his energy. He played in local bar bands and eventually put together his own band Quad Four, simultaneously embracing his skills as a lead vocalist. He decided to post a track he wrote, "Allow Me To Introduce Myself … Mr. Right" on MySpace, which exploded overnight and led him to get signed to Epic Records and to form the band The White Tie Affair. In 2012, he recorded his debut album as a solo artist, Push Rewind. The first single, "Remember When (Push Rewind)," which continues to thrive on Top 40 radio, was named one of iTunes "Best Songs of 2012." The entire album also earned iTunes' "Best Breakthrough Pop Album of 2012" honor. Chris has toured extensively throughout the world, with both with his band The White Tie Affair and as a solo artist, sharing the stage with mega artists like Lady Gaga, Cyndi Lauper, the B-52's, Andy Grammer and Olly Murs. He has appeared on Jimmy Kimmel Live, Access Hollywood and E! News and has been featured in Billboard magazine, US Weekly and Entertainment Weekly.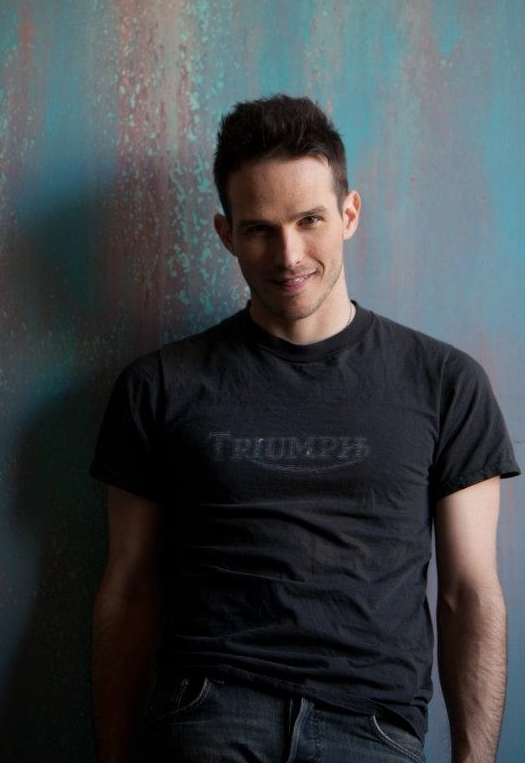 I got to talk to Chris about his on-going journey as a hard-working singer and songwriter as well as about the important lessons he learned when he was just starting out in the music business. He also shared some words of wisdom with emerging artists about how they can find a solid support team to help them accomplish their goals and advance their music careers.               
Musician Coaching:
Thanks so much for taking the time to talk, Chris. How did you first get started in music?
I always loved music, but I didn't realize how obsessed I was with it until I was about 14. I was always really into sports. Because I have always been a dreamer, I always wanted to take everything to the next level, so I thought for a while I would be a pro athlete. I always knew I didn't want a normal 9-5, even when I was really young. I looked at my parents, aunts and uncles and didn't think their life looked like fun. It was always in me to do something beyond that.
Eventually, I decided that playing sports wasn't my thing. But I always loved music and had always listened to it. After I broke my collarbone playing soccer, I begged my parents for a guitar and just dove completely into music, almost blindly. I didn't get lessons. I would just sit in my room and emulate the artists I was listening to at the time. I started a band, and we didn't have a singer, which segued into me deciding to sing and play guitar. And as we went along, I realized my singing was getting better and better.
After a while, this local band asked me to sing for them. They were a pretty established band that played shows and actually made money, and I decided I would give it a shot. As soon as I accepted that, the experience really exposed what I was supposed to be as a live performer. I was in that band for a couple years, and I really enjoyed it, but they played mostly covers, and I felt there was something missing. So, I started writing my own songs.
I started realizing that it was the songs which were key, not the live performance. I discovered that it wasn't about how well you could play guitar, it was about how great the songs were; the songs were what people went home with after seeing you perform. I fell in love with songwriting, which changed everything.
A couple years later, I had a record deal with my band and was on tour and recording. But locally, I couldn't find people who were as dedicated as I was. We would rehearse four times per week, and I would still ask people in the band if they could give more. I always felt like I was pushing my band mates too hard, and I actually thought there was something wrong with me. I couldn't understand why they didn't want it as much as I did. I just wanted whatever "it" was more than anyone else.
I grew up in Northwest Indiana. And when you grow up in a small town – especially when you meet people from out of town and are trying to be someone who is larger than life – you tend to gravitate towards a city that is larger than you. At the time, I would say the bands I was in were from Chicago, because it gave people an easier frame of reference. When I started White Tie Affair and put together all the social media, I put Chicago as our location, because I think that's where I wanted to be at the time.
I think that tendency is just part of being a dreamer, too. For example, when you look at someone's online profile, it will often say they are from a certain place they really want to be, rather than where they actually are. They put it out there in the world, and sometimes it comes true. I did the same thing. I knew I wanted something, but I didn't know how I was going to get it. I just tried everything I could.
I had played in a bunch of local bands and had a song idea for a song called "Mr. Right." And a friend of mine heard it and said, "I think this is a really new sound – something different that hasn't been heard before." I went home and recorded a demo of it and put it on the Internet and started a band called The White Tie Affair. At first, I didn't put up any photos. My friend made up a fake picture of three silhouettes, even though the band was originally just me. Everyone else was throwing up pictures and showing the world what they looked like, but I didn't. And I just put up one song on my webpage. Overnight, it exploded on its own.
Musician Coaching:
That just proves that you don't always know when you have something people want.
Yes. I never realized it before. I had been chasing shows and trying to find every A&R person I could, from every label I wanted to get signed to. And I put out one thing that the labels considered good or great, and they came to my doorstep. My life really did change overnight. Four labels were suddenly all trying to sign me at once.
Musician Coaching:
And you went to Epic, and then you and the label put the band together?
I was in another band at the time and didn't want them to know I was starting a side project. I had showed them the song that ended up being the first song from The White Tie Affair. And everyone in the band said it wasn't any good, and they didn't think it was a sound they wanted to have, even though I really liked it. That was why I originally didn't put up any pictures. And, of course, the song then did the work on its own. A couple weeks after the song did so well, the other band members came around. That was the first time in my life I had ever had anything like that happen with anything I was doing. And luckily enough, it lasted.
The White Tie Affair did ultimately consist of some of the members from the band I was already in that I brought over with me. But since the photo I had put up was of three silhouettes, when I went to meet with labels initially, I just brought two friends along. I wanted it to be a solo project at first, but then I quickly realized I wanted some other people to form a band. It was almost a split-second decision that I made when I was on the phone with each of the labels and they asked me how many people were in the band.
It wasn't actually a decision I planned on hanging onto, but the labels agreed with me that it should be a band and convinced me it was the way to go.
Musician Coaching:
And how long was The White Tie Affair's run?
The album came out through Epic in April of 2008 and then went to radio six months later. The song "Candle (Sick and Tired)" peaked at radio at 22 on the chart in April of 2009. It was another song I wrote that no one liked initially.
Musician Coaching:
But eventually, someone did.
Eventually. Sometimes in these early stages of being an artist, you're kind of vulnerable. And you trust your peers to tell you if it's good enough, even when you know and feel it is good. Still, you might write something you think is great and other people don't agree. And of course, when you're on a label, you have to please everybody; all people involved need to think a song is good. When I wrote "Candle" and sent it to the label and my manager, and they didn't even reply back to me about it. A few days later, I followed up and asked if they had heard the song. They told me it was alright, but that I should keep writing.  
Musician Coaching:
And I think being an artist is all about that journey. A lot of musicians reading this are likely still in the early phases where they are just looking to get heard and are also trying to find the right people to surround themselves with. They need to find people who will be supportive of what they are trying to do and help them accomplish their goals. How did you figure out how to get management and build a great team?
Today I have a great team. When I started – not to speak ill of anyone – but it just wasn't the right team for me at all. When everything in your life changes all at once, you gravitate towards people you think you can trust. You don't know necessarily that they are the right people, because you have no basis for comparison. You don't know if you have the right lawyer or if you have signed the right deal. You try to find someone you trust and that someone else has trusted before and hope for the best. I ended up finding the right team through making mistakes. I knew they were the right team, because I had gone through some less-than-ideal experiences.
I was definitely looking for people who were as dedicated as I was and who wanted it as much as I wanted it. The people who work with me now definitely want it as much as I do, if not more.
Musician Coaching:
You definitely have a good bunch of people around you now.
So, "Candle" became a Top 30 single. What happened from there? When did the band unwind?
We had some success, which was good. But then the label got a new president in the middle of our radio run. I think it was kind of doomed after that. I didn't realize it was happening at the time, but the band just slowly fell apart. And because I was in a band and not a solo artist, I couldn't just pick up and keep going no matter what hit me. When money stopped coming, the other people in the band started to get less interested.
Musician Coaching:
In my opinion, how a band handles being dropped from a label is one of the biggest indicators of whether or not its members are "lifers" or not. It's easy to be a musician when you're on a label and have tour support. But the bands that stick it out when there is no label anymore and put real energy into going a new direction are the ones that last for a long time.
Yeah. And my brain went immediately to finding a new direction. I thought there was no chance it could be over until I said it was over. I think the other band members were ready for a different phase in their lives. I think that showed that my gut instinct on them at the beginning was correct. But I chose to bring them with me anyway because I just really wanted someone to go along with me for the ride.
Musician Coaching:
As a solo artist, you released the single "Push Rewind," which is on a new record that is out now. And you're selling 15,000 singles per week. I think for most people, it must be difficult to understand what your life is actually like, because they're not following you every step of the way, aside from reading some interviews and other press about the work you're doing now. Can you describe your day-to-day?
There isn't a lot of consistency. I'd say four days per week at least I'm flying somewhere. And they are all early flights, so it's usually a 4 a.m. wake-up call in whatever time zone I am in. If I'm not flying, I'm driving to get somewhere. I have been doing a lot of morning radio shows and singing at different events. I recently sang the National Anthem at the Denver Nuggets/Lakers game, which was really cool. I'm getting to meet a lot of the radio programmers and the people who listen and win contests. And I perform for them in radio station lounges. My day usually ends with a dinner meeting with someone. And hopefully I make it to sleep by midnight to get up early again.
Lately, it's been a lot of that, which is incredibly taxing on your body. But once you get on stage or to the place you're going to perform, you're just so flattered that people want to play your song and talk about your music.
Musician Coaching:
You're obviously someone who is really excited to get the opportunity to do what you do. But how do you handle being on a flight four days per week and staying healthy and not feeling overwhelmed?
I've always been healthy and in shape, and I feel like I've been preparing for this my whole life. I knew it was going to take this much to be where I am. No matter what I have done in my life – whether going to school or working a regular job – I have always felt like I could do more. I think a lot of people don't realize how much they could actually do if they really wanted to and put their mind to it. You just keep setting the bar higher. As long as you stay healthy and positive, you can't be brought down.
Musician Coaching:
There are a lot of people out there just trying to get a band going who would love the benefit of your experience. From a business and marketing perspective, what are some of the biggest mistakes you feel you made when you were just starting out? Are there lessons you wished you'd learned earlier in life?
I believe that a lot of things that happened to me were probably just fated to happen. I had no control over them. For example, I couldn't really avoid losing the support of a label because that label got a new president. I guess I could've signed with a different label, but I went with that label initially because the people there really believed in me. The guy who signed me put a lot of work into me. The support was just taken away half-way through the process.
I think the biggest mistake I made early on was trusting a friend to get me a lawyer who ended up getting me a bad deal. I eventually found a lawyer who helped me correct that mistake, but at first it was a really shady deal. I think there are always those people out there who you think you trust, but are actually trying to pull the wool over your eyes and take advantage of you, because they know you are new to the business.
One of the first phone calls I got from a label was from an A&R guy. We didn't have a manager at the time, and he segued into being our manager. In retrospect, he walked into the perfect situation, because he already had a band that was signed and had a buzz. And because I felt I could trust him, he started managing my old band. I realized later that he had never managed a band before and really didn't end up adding a lot to the table; he just walked into something that was already set up. And when you're building a team, you really want to bring on people who can add something that no one else is adding.
However, all these mistakes really planted the seeds for the future.
Musician Coaching:
And I imagine through that process, you learn that you have to be more discerning and need to get to know more people within the music industry. What was your process for vetting your current team and finding solid partners?
I had a lot of meetings set up in August 2011. After The White Tie Affair broke up, I actually took a lot of time off. I had been working like I am working now for quite a few years. And I got something back from it, but I really didn't feel like I had really achieved anything. I met with some managers and other people here and there, because I knew my entire team was really not working. But I just didn't feel a spark with any of the people I met.
I was living in San Diego at the time and was driving up to L.A. to do some surfing. I got a call from my business manager at the time, and he asked if I was interested in a manager. He said he had a guy who was interested in talking to me. The fact that he sought me out really appealed to me. He had talked to a friend of mine who I had been co-writing songs with and had heard my name. And he looked me up and really liked the songs from The White Tie Affair. Once we met, we immediately clicked. I knew he believed in me and saw what people are starting to see now with my solo project. He saw I had something special in me in just an hour of hanging out together. I had meetings with giant managers and other people set up, but I wanted to go with the guy who understood me and was just as crazy as I am. Because, I realize it's pretty insane to think you can essentially take over the world.
Musician Coaching:
Well, and I congratulate you on being part of the one-percent of people who get as far as you have. Of course, I guess as an artist, you are always looking to how you can be even better. I firmly believe that Chris Martin of Coldplay might scratch his head and wonder how he can become Bono. I'm not sure who Bono aspires to be. But you're definitely in the upper echelons.
Thank you. It's really been an interesting road. When I start to talk about the past, I realize it really has been a while. It's been six years since I put out that very first song that got all the attention.
Musician Coaching:
A lot can change in six years or even in a week, which you have experienced.
You are surrounded by kids who are fans, many of who want to do what you have done and have their own careers. Do you have any parting words of advice for them?
I've always worked hard at what I've done. And I know nothing comes immediately or easily. I think if you want something – no matter what it is – you have to just keep working at it. Time will weed out the people who don't want it enough and make way for the people who do. 
To learn more about Chris Wallace and his music, check out the official Chris Wallace website. You can also follow him on Twitter and Facebook.