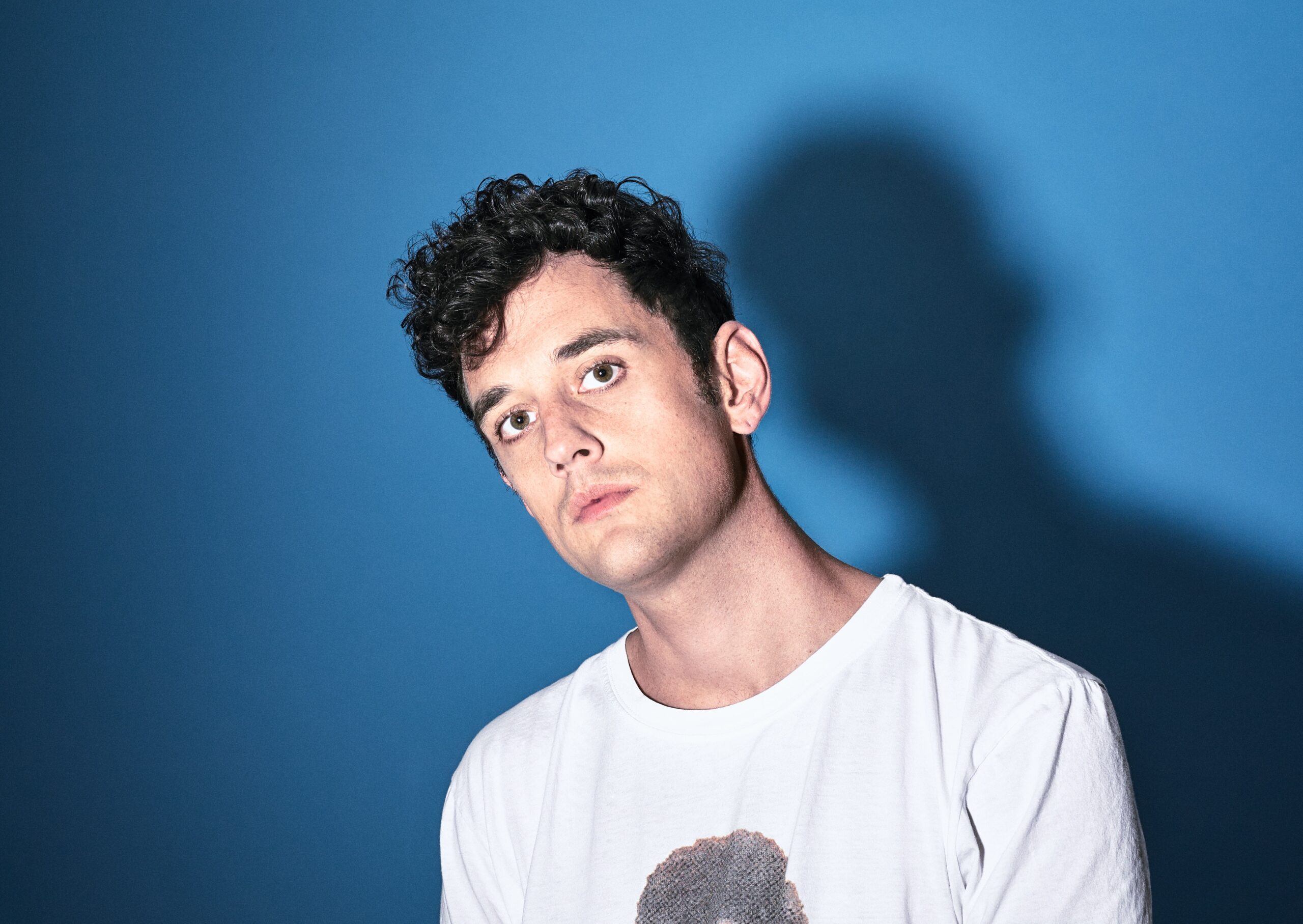 Advice From Producer Colin Brittain
Colin Brittain is an artist, songwriter, producer and mixer who started his foray into song craft as a signed artist.  He started the band Oh No! Fiasco, with his brother in 2011 then began writing songs for some of his contemporaries.  He worked alongside producers such as Kato Khandwala (Blondie, Paramore), John Feldman (5 Seconds of Summer, Blink 182) and his sometimes-partner – Nicholas "RAS" Furlong (5 Seconds of Summer, Papa Roach, Avicii).  His work includes the likes of One Ok Rock, All Time Low, Basement, Dashboard Confessional, 5 Seconds Of Summer, Avicii, Steve Aoki, Hands Like Houses and – most recently – A Day To Remember for their major label debut.
MC:
How do performing, writing and producing differ for you personally?
CB:
They are all fluid for me, just different steps in the process.   Lately I've been into trying to capture the purest sound as fast as possible while I'm writing, so there's less afterthought when I'm in production mode.   Writing (or creating, more generally) is a completely necessary part of my life.  Without the struggle of trial and error and emotional expression there is a huge void for me.  Production, on the other hand, is far more exploratory and interesting from a technical level.   Performing is the odd child, because I get so much satisfaction from writing and producing that it's kind of an added bonus at this point.
MC:
Which do you prefer? And why?
CB:
They are all equal parts of expression for me, so they're all necessary.  But If I had to pick, it's hard to top the feeling of the final production starting to really come together.   As I mentioned before, I've always found production super exploratory and adventuresome. It's kind of like building a house for an architect- you can draw up and imagine anything you want,  but the real challenge is making it into a tangible structure.   That's where I find the most passion- when I can get in a studio with all the tools available to me and build some rad shit.
MC:
How do you choose who to work with for writing / producing?
CB:
We choose each other, I suppose. In the past I have made some incredible music and friendships with otherwise unsuspecting people, so I'm pretty open to working with most people as long as they're cool.   Lately I've been very into a lot of Elektra and Fueled By Ramen bands, so sometimes I'll really gel with certain labels because we have similar tastes, which turns into working with a number of their artists.   I really enjoy stepping outside of the box and trying different genres, it's what keeps the motivation fresh.    Sometimes I find it best to pivot to another genre or type of band after spending several months making an album.  Keeping a clean perspective is the key to not burning out.
MC:
What can a band do to be well prepared to work with you?
CB:
Have a vision.  Most bands are on track to knowing what they want by the time they come to me.     On the flip-side of that, sometimes pure unadulterated creativity and zero expectation makes some hella good shit-  so it's hard to say.     Maybe a better question is what can I do to be well prepared to work with them?   It seems like there's a trend in music producers to have an air of "My opinion ultimately is supreme" and that's off-putting to me.   You can see it in the way producers are portrayed in the media, movies etc.   For me, there are no blanket rules that apply for every situation.   Again, it helps to work with artists that are talented as hell-  you'll get a much better result that way every time.
MC:
What is the biggest lesson you learned as an artist that helps you with producing?
CB:
Maybe it is the subtle dynamics of being in a band and how to pick up on everyone's mood.   Most artists, especially bands, are like a family –  and like most families they have their dysfunctions.   If you're producing a record for 10 weeks with a family, you have to be aware and sensitive to these things so it doesn't get in the way of making a great record.   Also, keep an eye on the end-goal and always try to zoom out and get a view of the bigger picture.  This can be micro to macro-  even if you're doing one song or an entire album- you have to make sure that you don't get too focused in on details that don't matter.  It's like the painter who spends a month making sure his subject's nose is absolutely perfect, only to step back and realize that he has painted the nose where the chin should be.
MC:
What advice would you give your younger self?
CB:
Stop touring and move to LA even sooner.  Also, don't sweat small stuff- it will catch up to you every single time in the way of time wasted.   Actually this is a hard question to answer because I have so much advice I would tell my younger self.
To learn more about Colin you can follow him on Instagram @docbrittain or on FaceBook.