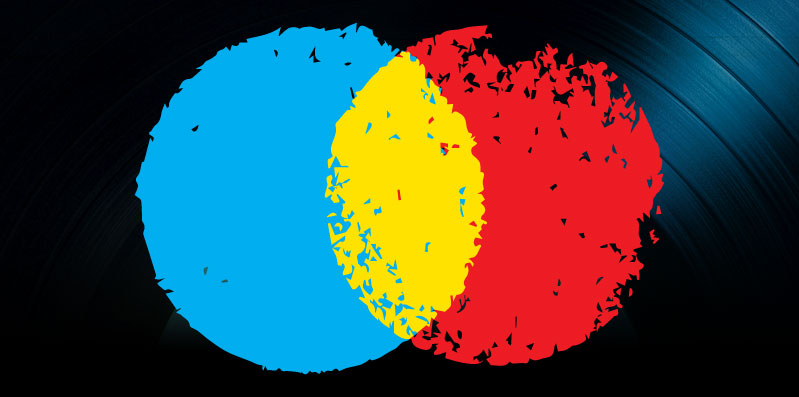 The Importance of Career Flexibility
Shele Sondheim is an accomplished producer, songwriter and guitarist and the president/CEO of CSM Words and Music, a Los Angeles-based music production and publishing company focused on the development of competitive materials and artists in  pop, R&B, rock and dance music, worldwide. Shele got his start in the music business as a guitarist playing in bands throughout junior high and high school. He eventually found his way to Berklee School of Music, where he co-founded Berklee's flagship jazz fusion band Catharsis. After graduating with honors with a degree in guitar performance and jazz composition, he moved to Las Vegas where he became an in-demand guitarist working with cabaret superstars like Lola Falana, Wayne Newton, Paul Anka and Flip Wilson. Soon, he began producing corporate music events with the Las Vegas Convention Trade Bureau while performing nightly in mainroom orchestras and producing TV and radio music spots. He also appeared on HBO and Showtime concert specials with major artists and in arena concerts with Catharsis alongside Spyro Gyra. Shele toured worldwide juggling multiple roles of music director, guitarist, writer/producer and arranger. As a session musician in L.A., he worked with artists like Natalie Cole and Little Richard on commercial jingles, TV and film dates. He trained at competitive studios on both coasts to fine-tune his skills as a lyricist, songwriter, vocal arranger and music producer working in the digital landscape and is the originator of the electronic dance music (edm) remix brand westcoasteuro. He recently wrote the hit song "Donne Le Moi" for the record of the EMI-affiliated project started by Phil Collins called The Little Dreams Band. Through CSM Words and Music, he is also collaborating with Collins, Brian Ferry and Lara Fabian on the upcoming single, which he wrote and produced, from emerging artist Lica de Guzman and working with brothers 2 Kuel from Belize of Georgia, who have been building a name for themselves across Eastern Europe.
I had the opportunity to talk to Shele about his incredibly diverse experiences during his more than 30 years in the industry and how they have helped him evolve. He also shared some valuable tips for aspiring artists, producers and music industry professionals hoping to build successful and personally-rewarding careers in music.
Musician Coaching:
Thanks so much for taking some time to talk to me, Shele. Tell me a bit about how you got started in the music industry.
SS:
It all started on guitar. I was playing guitar and had a band throughout junior high school and high school. I liked to emulate my heroes:  Carlos Santana; George Benson; John McLaughlin; Jimi Hendrix – all the great guitar players. I enjoyed  playing guitar and the camaraderie of a band. In those days, it was very peaceful for me. We'd be in the garage or at somebody's party on a  Friday night playing.
Guitar came into my life in that way. And I was very lucky because I gained some early teachers and mentors that really helped to shape my views about music. One was Jorge Strunz of Strunz & Farah. Another was Les McCann, a famous jazz musician. One was John Handy at San Francisco State. I had the fortune to have a lesson with Mike Bloomfield of the original Electric Flag.
There were a lot of other fantastic guitarists/teachers that came into my life. And those experiences really got me quite connected to the guitar. I didn't really aspire to be the Van Halen or the ultimate shredder guy. I just loved guitar. I particularly loved funk music, like Herbie Hancock and that Bay Area sound.
Musician Coaching:
Well, and Sly and the Family Stone is my absolute favorite.
SS:
And, I grew up on that music. I lived a lot of places and moved a lot because of my family's dynamic. My father was in the television business, so we had a chance to move a lot. I lived on the East Coast, West Coast, in the Bay Area and in the Pacific Northwest. And I also had a lot of musical influences. My brother was a huge influence on me. He turned me onto the whole CTI Jazz and George Benson and Herbie Hancock. I got into that stuff very early.
Eventually, I went to San Francisco State, which was fantastic for me. I got to have John Handy as my teacher and mentor. I played in a lot of funk bands and knew the Tower of Power guys. Cold Blood played at my high school. I traveled in that circle. But the problem was that I really didn't know music theory. And I was very apparent and evident to anybody who did – other musicians or teachers. I could jam, but I had no idea what I was doing.
It was John Handy who suggested I go to Berklee College of Music. He talked to my parents. I was failing miserably at San Francisco State University and just wasn't happy there. We'd go study classical music, and then I'd go back to my dorm room and put on Weather Report. There was a real disconnect.
The summer of '76 changed it all. I went to Boston as a California kid. And I went to my first couple classes. It was James Taylor analyzing his lyrics, and Tower of Power analyzing their horn chart. And then, we got to work with Chicago. And I knew I had found home. I got into that school and locked myself  up for five years.
Musician Coaching:
Wow. So, how did you wind up making a living after Berklee, and at what point did you get into production?
SS:
Berklee was really transformational for me. I've always done things a little bit differently. "Success in my own way" has been my mantra, which is a more mature way of saying what I was back then, which was a "rebel with a cause."
So, at Berklee I had a jazz fusion band that incorporated vocals called Catharsis, which had a Gino Fanelli or Santana kind of vibe. It became Berklee's flagship band. We played at the Village Gate in New York and Patrick Rains who was then handling Al Jarreau was our manager. We represented Berklee on television and at all the city events and on radio. We became the "big thing" at Berklee and were the first band that ever played on the Berklee Performance Center stage. We sold it out at 1226 seats, which is kind of a proud memory of mine.
I was really deeply into jazz fusion. And come graduation time, I thought, "Where do I go?" I didn't know about having a jazz fusion career so to speak. So, my mom lived in Vegas, where it was warm. And I had a constant cold/flu from  September, to May for five years living in Boston and freezing. I would go see my mom sometimes on the break, it was always warm, and there were showgirls and casinos. I thought, "I'm moving to Vegas."
The day I graduated, I got into a one-way truck that the lead singer of my band and I rented, and we drove out to Vegas. I started my career in music. Part of that career was about unlearning a lot of the things I'd learned at Berklee. Because, Las Vegas was not a sophisticated jazz fusion place. It was a cabaret show place, where you play the same five songs over and over again. It depends on which star you're playing with or which lounge gig you get. Work started for me as a guitar guy for hire in Las Vegas.
I really struggled for the first year or year and a half I was in Vegas, but then I got a break, which means I created a break through all the work, sitting in and hustling, making friendships, networking and doing what I'd known I needed to do in the music business since junior high school.
A friend helped me, and I got in with a wonderful performer named Lola Falana. She worked with people like Sammy Davis, Jr. and Wayne Newton and was named First Lady of Las Vegas. I toured all around the world with Lola, first as her guitar player. Then I worked my way up to being her music director. That door opened up a tremendous amount of doors working with people like Roy Clark, Flip Wilson and Paul Anka. And I was doing all kinds of corporate gigs and what we called showcase gigs. I had things like "A Night at the Dunes" and "A Night at the Maxim." I became the constant on-call guitar guy and got to travel around the world, which was really an incredible period of my life.
Musician Coaching:
Sounds like it. Obviously, you knew theory, because you went to Berklee and studied it and you had a love for your instrument, so you spent quality time with it and honed your craft. But from a business standpoint, what were some of the things you did as a guitar player, that other people weren't doing, that got you a gig with Lola Falana?
SS:
I think we can call it inspiration/desperation. I think I did more than most, because I really wanted a job. It was a very confusing time for me in my life, because I was so well trained, had my equipment constantly by the door and a tuxedo rented; I was ready to go, but I had no fortune in my life. I couldn't even get a bad graveyard shift country/western duo gig. So, I did everything. I sat in at the Musicians' Union. I started at the top of the Strip, and worked my way all the way down. I went into every club, lounge and got to know the musicians. I made really good friends (who are still some of my best friends today). I constantly stayed on it. I called, worked, sat in and did whatever I possible could to put myself out there and never gave up.
For me, those were the specific strategies. It was basically the "never give up" approach. Philosophically at that time, I also needed some extra spiritual power. So, I got into Buddhism and started chanting. And I linked that spiritual program with my professional goals. I decided I would chant and take action, based on those solid prayers to actually show proof in my life, which was at the time sorely lacking, much to my parents' discontent. They said, "Hey, I just paid all this for Berklee, and you can't even get a job." It was a tough one. So, when I finally broke through, I felt a rainfall of benefit and victory.
But, you know the career. It's the music business, and once you get into it, the rollercoaster starts. Sometimes, you're really working and making money, and you're booked back to back. Other times, you have nothing.
Musician Coaching:
That's very true.
SS:
The real crossroads came when, as I was succeeding at this, I wasn't happy. I had conquered the call of being one of the top-three guitar guys in Vegas, was making money, and everything was amazing in that way. But I wasn't happy, because I was always a writer. I wrote all the music in Catharsis, even though it was jazz fusion/instrumental. The whole explosion of U2, Police, Echo and the Bunnymen and Berlin all happened, and here I was playing "I Love the Nightlife" and "New York, New York" in another lounge band or with a celebrity. And I came to a big fork in the road and decided I just couldn't do it anymore.
I decided to go back to Los Angeles, where I was raised and become a songwriter. That was a really big turning point in my life, to have that kind of courage to leave it all behind and go to a place to find another area that I could excel in.
Musician Coaching:
And what was that reinvention like? It must've been about taking a few steps back, and a few steps forward.
SS:
Absolutely. And when I came into L.A., my natural default was "guitar guy." I got fortunate and started doing sessions around L.A., casuals, Bar Mitzvahs and club gigs. And I managed to start working with Natalie Cole, Little Richard and Billy Preston. I became a guitar guy again, but it was far more competitive than it had been in Vegas. There were great guys here, and I knew I wasn't going to be the guy that had the cart with 30 AXes and all that. I could read, I could play, but I was not going to be someone like Tommy Tedesco or Joe DiBlasi – people who were really controlling the session work.
Also, the truth in my heart was that I didn't want to be that guy. I wanted to be on the other side of the glass – the producer and the writer side – not sitting there as a session musician. If I was going to do that, I might as well just go back to Las Vegas where it's an easier community, I was kind of famous and made really good money. So, I knew at that time I had to stop thinking about doing things like going on the road with people like The Pointer Sisters or Diana Ross. I just didn't want to do that work anymore.
My tradeoff was that I knew I had to get a job to fund my demo habit and fund the development of my songwriting classes. I joined every group in Los Angeles, like the Songwriters' Guild, etc. And I went to all the classes and networking events, doing my demos. And I got a job driving a limousine and started to build a business in the transportation industry. And this was a real left turn for me, because I was working outside of music to make money to fund my music career, which really consisted of just doing demos. I did that for almost a decade.
Musician Coaching:
Wow. I didn't know that about you.
SS:
I appreciate being able to share that side of it, because there's a message in there. It's one that I was reminded of by Johnny K, a Grammy® Award-winning producer who came into Columbia College in Chicago last year when I did my residency there. As I interviewed Johnny, we talked about this part of your career as a musician – when you work outside of music. And he talked about his job at restaurants, and how he got some of his first gigs through working in those restaurants.
The point is, I knew a lot of musicians and a lot of studios. So, it was very normal for me to be able to call all the cool musicians to do my demos. And my songs got better, though it took a while. My first songs were seven-minute, lava-lamp/Jethro Tull jams on a minor, and I'd say, "That's perfect for Whitney Houston."
I got better when I started to really study the songwriters, like Diane Warren, Glen Ballard and Babyface. I just really dug into learn about writing songs.
Musician Coaching:
It's a funny thing:  A lot of musicians are of the opinion that songwriting is not something you practice or can learn. A lot of people have this notion that it's an inborn thing, which clearly by your story proves that is not the case, at least for you.
SS:
And that's a good point. I practice yoga now. And as the yoga teachers will say, "It's your practice on your mat … not what someone is doing next to you. It's not a 'one size fits all' practice." And that's so true, because you're all at different levels of being able to stretch and do the moves. Everybody has their way of doing this.
When I had Les McCann as a close friend and teacher, I knew that he was not of the "schooled" approach. Whereas John Handy as a teacher was a hard bop, reading saxophone man. That was why he really pushed me into a music college – to learn the craft of music.
Everybody in the songwriting world has their own way. But I had no other way to learn it except the way that I handled my guitar work at Berklee, which was, "Dig in and study." And I started to discover that all the clues were on the table. I studied all these great writers and listened to a lot of cool songs throughout the '90s, like Teddy Riley writing New Jack Swing, and Rodney Jerkins before he was so massive. I listened to the material produced by all these teams, and the more I studied, the more I realized what a "Three Minute Picasso" means, with the hooks and the verses and the keys and the lyrics. I really took it seriously.
Musician Coaching:
Could you distill some of the pieces of advice that you think were the most valuable to you that you learned from all the classes and seminars you attended and all the studying you did? What moments changed you the most?
SS:
One of my major "a-ha" moments was MIDI. When that came along, the whole concept of music changed. My orientation around doing music had been five or six guys in a room:  a bassist; guitar player; drummer; keyboard player; sax player. That's how you did music. Then came the whole idea of electronic music production and the ability to have things like Band in a Box.
Because that was one of the biggest moments for me, and I ended up going back to school at the Grove School of Music here in L.A., which doesn't exist anymore. I took a four-year class in one year:  electronic music production. I met guys who were brilliant at sequencing. Back then, it was Q-Bass on the Atari and some of the very early programs before what is now Pro Tools HD where you can make a barking dog sound like Whitney Houston. You can basically make anything sound like anything these days. And I like that freedom. But it wasn't that when it first started.
When I went back to school, I started to try to understand how to harness the power of electronic music production. I tried to understand Band in the Box and having two guys in front of a computer be the whole band. That really changed my concept of writing songs as well, because the teams and pros I got to see out there doing it and getting serious cuts were just two guys doing this incredible music with a singer. I knew that was going to be the future of how I would travel as a songwriter. And I knew my skills as a guitar player and my developing skills as a lyricist and vocal producer would be valuable in this electronic music world.
My route was to find collaborators – people who were really good at the technical side, at mixing, mastering, computer, MIDI, programming. I buddied up with them as writer/producer friends, and that's when it started for me.
Musician Coaching:
I think of you as a producer. Was that the point at which you became more of a producer than just a songwriter?
SS:
Absolutely. For me, at that point, the production and the writing were seamless and the same thing. We could produce the same song with different vibes, different beats and in different genres. Because of the technology that was available to us, we could do it in so many different ways. That's when I truly began to believe that production and songwriting were the same animal.
Again, I was faced with the difficulty of wanting to turn this into a career and monetize these skills. Nobody was buying my songs. I wasn't becoming a famous songwriter or getting cuts on big records or any records at all. No publishers were investing in me. I wondered, "What do I do?"
So, I reinvented what my own game was. How many times can you hear, "No" on Sunset Boulevard? I started to look at the entire world as my playing field. I thought, "There has to be a Christina Aguilera, a Nickelback and a Leeann Rimes in The Netherlands, Belgium, Korea and Sweden. I'm going to go find them and convince them to hire me to write and produce songs for them." That was when I first started traveling internationally – in 2000. And I got a client, which changed everything for me. And, one became three, three became six, six became 12.
I can now state that in the last 12 years, I've established my reputation and name with a substantial international clientele of artists, companies, investors and people who come to me to write and produce songs for them and help them build their career identity through the production of my original music. It's a very proud thing to be able to share.
Now with American Idol, The Voice and the plethora of obvious talent  around the world, we see that in every country there are artists that are seeking professional development opportunities. Not everyone gets to be the American Idol winner, because they only choose one. But what about the 400,000 who tried out? Certainly within that group, there is a pool of serious artists that want to have careers and great material. And they need someone like me. I've made it my business to go out into the world and find them.
Musician Coaching:
For those wanting to be successful musicians, producers or songwriters, what very practical, simple advice would you give, if you had to give a bullet-point list of five things to do?
SS:
I think there are one or two or three things to do and not to do that I can put simply. When I worked at Columbia College as their master producer and artist in residence, I got in front of several thousands of young people. I did this last year, the year before, and I was hired again this upcoming year. It's been this really wonderful and prestigious opportunity. Aside from me, it's been people like Mike Stern, Benny Goldman, Paula Cole, Kevin Eubanks. It's really a neat thing. My particular programming is very unique. I'm combining four different areas:  recording; the music department;  the music business management people and their record label. So, we're doing the master classes, sessions, songwriting and performance. It's a really comprehensive 10-day program that everyone's been thrilled with.
When I'm in front of those young people talking about my experience, and this same question will be asked, I will say that the three things on the to-do list are, #1, "It's a lifelong campaign." It's a never-give-up campaign. You constantly have to be at this. The people who are serious and are winning at whatever they are doing are at it full on. If music is to be a hobby, or something to enjoy in the church or in your family or in the community, that's a great place to leave your music. Be a veterinarian or a brain surgeon – something else. But if the goal is to have a  professional career in the music industry, it requires that you must be 100% full on.
Now, for #2:  What 100% full on means is, "Create success in your own lane." That means not everybody will be famous. Not everybody will be a celebrity or win a Grammy®. That's not the point, truthfully. The point is that for you to have a career in  music means that you have to be great at what you do and create your own niche and your own sound. For a musician, that means create your own sound and network that sound where that sound fits. If you're a monster funk guitar player, you should know all the Princes and the R. Kellys in the world. There's no need to take that funk sound to Toby Keith or Vince Gill, because that's not their thing. If you're a singer, are you going to be an artist, a session singer, a voice over, a touring singer? You have to create success in your own lane and then really pursue that lane.
I think #3, if anything, is, "Be very, very flexible and moldable enough to enjoy life's process." As I told you, I had jobs outside of the music industry, and they were very rewarding. I made money, I made a new set of contacts and developed a new set of business skills that translate into my core career as a music entrepreneur.
Musician Coaching:
And what should people who want to find success in the music industry not do?
SS:
As we are all artists and aspiring entrepreneurs, #1 is, "Don't compare yourself to other people." It's degrading and ridiculous to compare what you're doing to what somebody else has or hasn't. So, put no energy whatsoever into comparing your worth to the worth of somebody bigger, or the worth of someone who is struggling. Base your worth on yourself each day, in front of the mirror, God, whoever. Account for yourself to yourself each day.
And #2 is, "Don't underestimate the importance of building relationships." You hear this, and it sounds very over used. But what I am specifically talking about is networking and building a reputation, a name, a brand and credentials that come to people's minds when your name is mentioned. I'm hoping – and I'm very determined and dedicated – that at this time in my life, when my name is being mentioned, it is being mentioned with a certain level of competitive product, a level of communication, availability and accessibility, and a certain responsibility to other people. The gap for slander and negativity has been closed through my own hard efforts to build my brand.
That goes with #3, which is, "Don't be that miserable, negative, slanderous person." Because, it attracts nothing except more misery. This is a punching-bag business, like many are. If you have two Quiznos sandwich shops on opposite corners, they're punching each other out. Business can be about that, but there is a way to do it so you're always choosing the high road. That doesn't mean not being tough and strict, or not negotiating hard and getting things done. But there's a way to do it and still foster the humanism and the heart in it. I think everybody responds to that in every country. Everybody understands sincerity.
To learn more about Shele Sondheim and the work he does globally, visit the CSM Words and Music website.