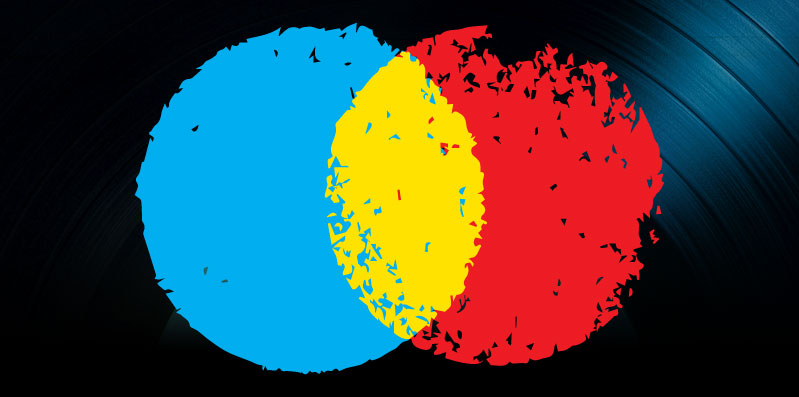 Leveraging Music Discovery for Your Band
Daniel Sander is Head of Business Development and Marketing at Feature.fm. A lifelong music lover, he started out as a songwriter and musician, but ultimately decided to study finance and entrepreneurship in college. After spending several years in the finance world, he felt pulled to reconnect with his passion for music and took his current position at Feature.fm.
Daniel talked about how Feature.fm works and what sets it apart from other ad networks. He also shared some information about how the service can help artists of all shapes and sizes build a real fan base, improve the quality of their music and grow their careers.
Music Consultant:
Thanks so much for taking some time to chat, Daniel. What brought you to Feature.fm?
DS:
I joined Feature.fm about a year ago. I grew up with a love for music. I've always played guitar and written songs. Even though that never went anywhere professionally, I've played with many different musicians and have been in the studio a lot and also involved in music promotion. Music has always been a real passion.
I ended up majoring in entrepreneurship and finance in college and was offered a full-time job in the finance world going into my senior year. After a couple years working in the straight finance world, I realized it wasn't really me and that wanted to get back into music. I had a "It's now or never" moment and realized that every day I stayed in my finance job, I was going to get more stuck on a path I didn't want to be on.
One day, I cut the ties and started reaching out to contacts within my network who might be able to help me get my resume around to the right people and get my foot in the door. By chance, I was walking down the street on my way to a job interview and ran into an old friend who was with a friend of hers, who as it turned out, worked for an investment company that was working with Feature.fm. She got me a meeting with them, and they brought me on to see if it was a good fit. It definitely worked out.
The story behind Feature.fm is that the company started out as a social streaming service called EQuala that allowed people to create radio stations based on what their friends listened to. The theory is that a lot of the music people listen to comes from recommendations from their friends and families. So, for example, with EQuala, you could log on and create a radio station based on the tastes of three of your friends. You could then control how much weight each of those friends had in the radio station's selection, and it would play music based on what they listen to. It then gave you your own "music DNA," which is the breakdown of the type of music you listen to that helps match you with others who have similar taste.
It was a really cool concept, but creating a new streaming service in a very saturated market is obviously very difficult, especially when you need to attract a lot of new users. A lot of streaming services have really struggled with profitability. The people at EQuala were talking about this issue, and they came up with an idea that involved helping artists promote their songs directly in a streaming service. They had an "a-ha" moment at that point and thought, "Why stop there? We can actually help artists promote their songs in all the existing streaming services." Thus, Feature.fm was born.
They came up with the idea for Feature.fm late in 2013, and it officially launched with our streaming partner in July of 2014.
Music Consultant:
And what is the background of the other team members at Feature.fm?
DS:
Our investor is Star Farm Ventures, and they invest primarily in Israeli tech companies. Brothers Lior and Zohar Aharoni are the two co-founders. They both came out of a unit in the Israel Defense Forces, which is an elite tech unit. Lior was the former head of security and research at CyberArk software, which is a cyber-security company. Zohar managed the IT and databases for Taboola, another one of our investor's companies. They actually do content recommendations for articles. He had a lot of experience in content recommendation technology.
Music Consultant:
Tell me a little bit more about how Feature.fm works.
DS:
At Feature.fm, we're striving to be the first online advertising platform that is built only for music. All we promote are songs. We want to create a concept similar to promoted search results in Google. We want to bring the concept of promoted content/promoted search results to the streaming service platforms environment.
Historically, the best way for artists to promote has always been terrestrial radio. "Breaking a song" has been a goal of many artists. The power of radio has not changed, but the way people listen to the radio has changed. Now that many fans have transitioned to streaming and on-demand music services, there is an entirely new platform for artists to be able to promote themselves, but there's not yet an effective way to do it. Any artist can get their music onto streaming services because of easy distribution and get a presence through Facebook, SoundCloud, YouTube and other sites. Their song is one of 25 million in a streaming service, so there is a struggle to get people's attention. They really have to blow people away. They are typically forced to advertise outside the streaming services on a variety of non-music-related ad platforms available on Facebook, Twitter, Google etc. Because they are not built for music and there is so much ad space dedicated to other types of businesses, it drives up the prices.
At Feature.fm, our view is that the best way to promote a song is to play it for people. A display ad is not going to attract someone interested in music. You get a click-through rate of only about .2 or .3 percent. It's very ineffective and can be very expensive. That's really where Feature.fm comes in. We want to build a platform that can help you promote songs right where your music lives.
Music Consultant:
Do you still use the "music DNA" concept with Feature.fm?
DS:
We have a targeting system, but it's completely separate from EQuala. The idea for Feature.fm was definitely born from EQuala, but it is now very separate. That being said, the songs on Feature.fm are targeted using an algorithm similar to music DNA, but it's a separate system now.
When we launched, it was with our first streaming partner, 8tracks. We started with promoted songs in stream. That means that when someone is listening to a streaming radio station attached to a certain genre, for instance, rock, instead of getting an audio ad for a band that is 30 seconds long and interrupts their listening time, they get a full promoted song. The key is that the promoted songs aren't separated from the streaming service. They are not a 15-30-second ad that you can't do anything with. They are fully integrated. Users can interact with it the same way they can interact with any other song. They can add it to a playlist, make it a favorite, etc.
With that also comes an "artist spotlight," which is a premium space within a service like 8tracks that has the artist name, a picture, a bio, links to their social media pages, a way to buy the song, share the song, etc. It's all very customizable. We never want our artists' music to become a forced advertisement, so we do allow users to skip their songs. But we only charge the artist if the song is listened to for at least 30 seconds. We want to guarantee that every penny spent goes towards the music being delivered to the right ears.
And, again, the songs on Feature.fm are all played based on that targeting algorithm. When artists create their song campaigns, they can actually target the songs by factors like genre, music taste, keywords, moods, activities, other similar artists, age, gender and location. For example, if I want to target a song to "women who like Rihanna who are listening to R&B and a chill playlist in New York between the ages of 21 and 25," I can do that.
In my opinion, the real bread and butter of what we do is on the analytics side. We're able to actually show analytics that tell each artist how people actually interact/engage with music. We don't just tell them how many people clicked on an ad. We actually show how many people heard the song and listened past the 30-second mark. We have a feature called "sponsored vs. organic plays." So, let's say you originally wanted a campaign that will get you a certain number of plays. But then your song gets added to mixes, shared and listened to repeatedly. We track those organic plays, so you can see what the organic growth of your campaign is and how many people engaged with the song based on Facebook "likes," Twitter "favorites" and other positive interaction. Artists are also provided with the age, gender and location of their listeners. My favorite stat that we share is that you can see where in the song somebody skips or where they "favorite" it. So if you're getting a lot of skips or "favorite"s clustered around a certain part of the song, you can learn more about what's not working or what's working. It also helps you know what you should use as your 30-second preview.
Music Consultant:
I guess if everyone jumped ship when your chorus showed up, you'd know you need to rewrite it.
DS:
Exactly … or you might have a lot of skips right when the lyrics show up or when the drums start, or you might get a lot of "favorite"s when the chorus hits. You might also get people's positive attention in the intro. This Feature.fm tool is really good for an artist's music development.
Music Consultant:
Do you place ads inside the Feature.fm system?
DS:
We don't place any ads in our own system. We just partner with existing streaming services. Our first partner is 8tracks, a streaming service with over eight million users that is based on human curation. We place songs inside of their system. The goal is to expand to all the existing streaming platforms that people already use. And the streaming service benefits from our involvement too, because we become an ad network for them. They might typically have an ad network that allows them to put in a 30-second ad for a band or artist. But we're actually placing a sponsored song that integrates seamlessly into their content.
If we're talking about a service like Spotify, Deezer or Pandora, the song would have to already exist on their service, but it would still be the same process. Feature.fm is essentially a service you use to set up an advertising campaign. Then, the ad or song is played inside the existing streaming service. On top of placing ads in stream, we also can put featured songs in search and discovery spaces. So, if a user searches for a specific artist, you could set it up so they would see your song as a sponsored result/sponsored song within that area.
Music Consultant:
And you are pursuing partnerships with all the other streaming networks.
DS:
We are currently in talks with a lot of the services. We expect that by the end of 2015 we will be on three to four additional streaming platforms.
Music Consultant:
Do you have any examples of artists or bands who have really thrived by using Feature.fm?
DS:
I can't really share detailed information about specific artists for privacy reasons, but I do have statistics showing the success rate of artists across Feature.fm. We have artists that use us for a variety of purposes. For example, we work with artists of all sizes from unsigned indepedents, to major labels. Our goal is to help connect talented, unsigned artists with major contacts in the industry. In terms of how people use us, it varies. We get a lot of people who use us purely for the extra exposure. But some also use us to figure out which song people like so they can choose a single or figure out which songs resonate with people in certain areas so they can determine where to tour or which local cities and states to branch out to as their careers grow.
Music Consultant:
And what is the cost to artists for your services?
DS:
There is no commitment to use Feature.fm once you sign up. It's on a per-campaign basis, just like any other ad network. You create a campaign and set your max budget for the campaign. You can also set it so it runs for a certain amount of time. On average across all our campaigns, the cost per play is about 3.1 cents, but only if it's over 30 seconds. The engagement rate is at 1.25 percent. A lot of other ad networks cost about one dollar to two dollars per click. The reason we can offer such a low price is because we don't compete against non-music-related ad space. One of our big goals is to be built for artists of all sizes. We want to provide a solution for people with budgets of all sizes, so there is no minimum on the campaign size. The only minimum we have is a $20 deposit, but that's just to cover the cost of credit card transactions.
Looking at stats, the average cost per play for the top campaigns, including the top 20 campaigns at Feature.fm is 1.4 cents. We see the engagement rate at almost five percent. If the song does really well and gets tons of organic exposure, we get what is called the "true cost per play," which would decrease in that case. Of course, the goal is to get your song heard, and we have a 100-percent conversion rate. On a display ad on another ad network, someone might click through at less than a percent. We guarantee that for every penny spent, your song is actually being heard.
For more information about Daniel Sander and the work he does with artists, visit the Feature.fm website.