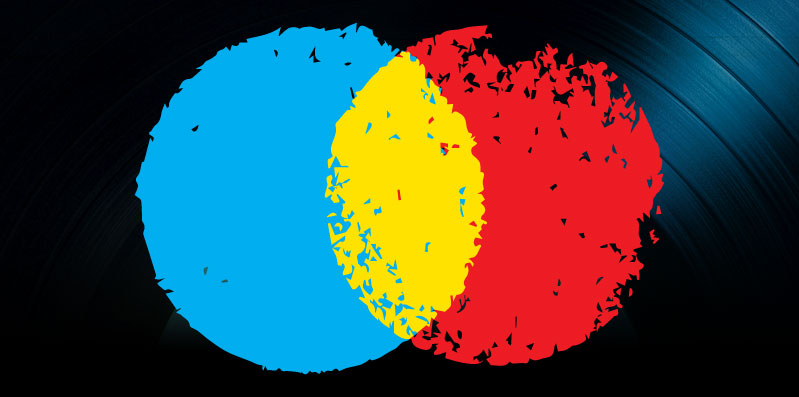 Advice from a Well-Rounded Music Manager
R. Wayne Martin is the founder of Martin Artist Management, a boutique artist management firm based in New York City. During his over three decades in the music industry, Wayne has been a major music label representative, an indie music label executive, a music licensing executive, an independent consultant, speaker and educator. He cut his industry teeth inside Warner Bros Records, CBS Records and Sony Music Distribution, where he worked with superstar performers including Dolly Parton, Tammy Wynette, George Jones, Mariah Carey, Billy Joel and Celine Dion while winning awards for marketing, promotion, publicity, artist development and sales. After leaving the major label system, he went on to become senior vice president at independent labels Shanachie Entertainment and Knitting Factory, where he honed his label operations skills while working with the music of artists like Huey Lewis and Curtis Mayfield. Hungry to learn more about music publishing, he was hired as a vice president inside the Harry Fox Agency (HFA), the licensing division of the National Music Publishers Association (NMPA), where he was responsible for managing the day-to-day relationships with the company's over 28,000 clients. Wayne has also consulted artists and entrepreneurs on marketing and careers and is a member of an advisory group for the Music Performance Trust Fund. He has been featured as a music business expert in trade publications such as Billboard and Radio & Records as well as newspapers including the Wall Street Journal Europe and the Chicago Tribune. Wayne has also given lectures and been on panels for a variety of music industry conventions and festivals and was assistant professor at New York University for a decade, where he taught courses designed for aspiring music industry professionals on the global marketing of songs, artists and recordings. He launched Martin Artist Management in January of 2013.
Wayne talked about how he was able to educate himself on the many aspects of the music business by pursuing a very diverse career and how what he learned has helped him navigate the many challenges the Digital Age has presented to the industry. He also shared some advice for artists who are looking to find able partners to help them build enduring careers.
Music Consultant:
Thanks so much for making time to talk to me, Wayne. How did you get started in the industry?
RWM:
I was very fortunate to have mentors appear as angels very early in my career. I was working record retail, back when it still existed – bouncing from retail store to retail store, climbing the ladder but knowing I didn't ever want to manage a record store. The local label reps would come in and do their merchandising or talk to store managers about upcoming projects and contests to promote their artist, and I made friends with them. One by one, they started taking me under their wings. They gave me my first internship at Warner Bros doing the exact same thing as those label reps were doing. And before I was even out of college, CBS Records hired me. I was so fortunate to be taken on by people who saw real potential in me. Roger Metting and John Pervola at CBS were two of my biggest champions early on.
Music Consultant:
What was your experience like at CBS Records, and how did you transition into management?
RWM:
When I first started my career, I knew I wanted to get into management at some point. To me, it seemed to be the most artist-friendly place to be, because you have to be an ally to the artist. Once I started working at labels, I discovered that when you were a label executive, you definitely had to be a business partner with artists, but you didn't necessarily have to be on the same side of the table. I wanted to be on the same side of the table, because, while I am not an artist, I share the artist's mindset.
My whole career really led up to this moment. I can take the different experiences I've had – major label, independent label, teaching and consulting – and the expertise that comes from swimming in those ponds and apply it towards management. I waited a while, but I think this is a great time to be starting a management company.
Music Consultant:
What did you do at CBS and beyond?
RWM:
When I started at CBS, I was doing college marketing for the 18-24-year old market, doing all different genres of music. The job itself was radio promotion, tour support, retail marketing – a little bit of everything that the record company did. It gave me a really good opportunity to understand a lot of different philosophies and work with a lot of very well-established people inside a major label and learn about their specialties as I tried to figure out which of those things I wanted to do.
I eventually moved on to CBS Records Nashville where I was working artist development. My first real project was doing PR for Dolly Parton when I was just 23. That job introduced me to quite a few people. At the same time, I was doing some work with Tammy Wynette and George Jones. I was learning all about the old-school country market. There was also a new singer/songwriter that got signed to CBS Nashville named Mary Chapin Carpenter, who, 20-25 years later has sold about 14 million albums in the U.S. to date. She was the first artist I really connected to. At the time, I thought about how much I would really love to be a manager for someone like her.
I was so lucky to be inside that structure at a very young age. I decided rather than climb and aspire to be a vice president in one area of the label, I would check out positions in all the different departments. What that did was make the executives very upset with me. They said I would never create a career path if I didn't stay in one lane. But I wanted to know what it was like to do everything. I knew I couldn't be a manager if I hadn't had a seat behind all the different desks. And I knew if I could understand the many challenges artists were facing, I would only be able to help them more.
I went from artist development, to sales and distribution, to radio promotion – everything I possibly could inside the major label. Finally, I felt it was time to leave the majors after ten years there to get an understanding of what it was like to be a bigger fish in a smaller pond. I went to two larger independents, where I spent another ten years. I was the executive vice president of Shanachie Entertainment, and then I took over the four Knitting Factory labels for a very short time. I learned at both these places what it was like to really have to make label-based decisions rather than just decisions for artists or departments within labels.
Music Consultant:
Corporate loyalty in the music business and overall even I think is at an all-time low. But I remember during the time you're talking about, you really were rubber stamped and groomed into a very specific career path when you worked at a label. It was not easy to diversify; it was certainly easier to rise up in the ranks by getting really good at one thing. I commend you for wanting to learn about all the different sides of the business.
RWM:
Thank you. There were certainly a lot of people who were not happy with my approach back then.
I resigned from CBS after getting my first platinum award on Mariah Carey's debut and working on the Celine Dion debut project. I moved to New Jersey to work at Shanachie, a label that at the time hadn't had a radio hit, but had 20 years-worth of amazing catalog. I came on as EVP underneath two old-school record guys who had a ton of musical integrity. They actually had something I didn't have: an appreciation for the non-red-carpet side of the business.
Music Consultant:
… which is a vast majority of the business, though it certainly didn't feel that way at the time if you were at a major label. It is the part of the business that has generated the most enduring artist careers, in my opinion.
RWM:
Look at someone like Alison Krauss or Patty Griffin. I'm focusing on singer/songwriters, but if you look at the indie rock world too, there are many examples of people who are in it for the love of music, with the business just being a necessary evil, rather than the business being "the business" with art being just a commodity.
Music Consultant:
Back then, if you were Ani DiFranco, you were an iconoclast. Now it's the condition of last resort that we all have to be in business for ourselves to survive.
RWM:
Exactly. Working at Shanachie was an amazing experience for me. I gave them their first strategy for taking over some radio formats (AC and NAC) and working with their distribution partners to try to learn how to chase a record. They had never really chased a radio record before. They had only set up records and released them but hadn't gotten real momentum. We had tributes to Curtis Mayfield and singles by Huey Lewis, which at the time was very unconventional, especially for a reggae/world music label. And because I was the "new guy" they could blame the new initiative on me and avoid having it taint them if something went awry. Haha! I also helped introduce jazz, R&B and other genres into the mix there, and Shanachie was able to make a lot of money off those projects and grow as a company.
After putting in ten years at majors and ten years at indies, I decided it was time to learn more about the publishing side of the business, so I started consulting independently. Ultimately I ended up as interim CEO of a publishing company based in Houston. But before that I was recruited for a publishing job at the Harry Fox Agency (HFA), where I was vice president of client relations for 28,000 clients. As you might imagine, it was just a little time consuming. Suffice it to say, not all 28,000 of those clients were live, working relationships, but there were thousands upon thousands of them that were. Anytime they had any sort of a licensing issue or there was new legislation going through the NMPA, we had to satisfy the entire publishing community. It wasn't as sexy to me as being an artist manager: It was a lot of back-room work and a lot of accounting. I learned a lot, which is exactly what I hoped to get from the experience.
I took some time off before I launched my management company. I wanted to be able to spend some time with my family. Also, I just needed some time off. I was tired, and the industry was changing so much. People were disgruntled, the major labels were shutting down, and even with 20 years' experience, no one was going to hire me at the corporate level. They also knew that at my age, I probably wasn't going to be at Trash Bar in Brooklyn at one in the morning; I was more likely going to be home with my family.
Music Consultant:
The people I know who have gotten label jobs later in their careers actually made their resumes less impressive, because there has always been a lot of fear among executives at labels; they don't want to hire someone who will replace them.
RWM:
Yes. And that is not a new trend. There's so much insecurity there. Everyone is quick to take credit when an artist is successful, but people get insecure when they can't identify a formula. And that's because there is no formula. If everyone could make peace with that, there wouldn't be as much fear. If label executives would say, "I don't know how we did it. We did all the right things, but we did all the right things before when it didn't work too." No one wants to have that conversation.
Music Consultant:
I think you've been around long enough to see that some projects just make doors open and others do not. It's not that good ones can't be mishandled, but it all starts with good music and a little magic.
RWM:
I think "magic" is the right word. I use that word almost every day. I've told artists I've interviewed for my management company, "If you want me to tell you that I'm going to bring you riches and fortune, there's no need for us to have dinner or for me to come to a show." It's OK if they want to hear that, but that's just not going to fit with the way I work.
As an artist, at the very least, you need to know what you want to get out of your career. If you want fame and fortune and someone to shake a cigar at you and throw you a three-page contract as you walk off stage, that's definitely not something I am going to offer as a manager. The reality is, as a manager, I can be strategic and bring some thought and wisdom to the table and give an artist some contacts, but I just can't bring magic. I've told artists, "I can't make you work your ass off. It's your ass, and you have to move it. And if you move yours, and I move mine, maybe we'll get you a real career as a recording artist." That doesn't mean getting fame and fortune; that means being a working musician first and foremost. And on the remote chance that a huge record advance or a great synch deal and some fame and fortune is a byproduct, everybody wins. But if an artist doesn't get that, a career as a working musician is great too.
Music Consultant:
I interviewed my friend Gabe Roth who founded Sharon Jones and the Dap Kings, and he said, when you are trying to figure out how to make money as a musician, "You don't say, 'OK, we want to start a business and want $500,000. The first thing we're going to do is by $4,000 worth of scratcher tickets.' It's kind of the same thing when you start sending demos around. If you have $4,000, don't press up full CDs and glossy pictures and send them to me, especially if you haven't done any research to find out if I'm into that music or I could be slightly into that music, or if you've never had any contact with me."
RWM:
Yes. You're really just throwing a dart at that point and hoping it hits.
Music Consultant:
It's not that you shouldn't knock on those doors, but it shouldn't be the foundation of your business plan.
Tell me about Martin Artist Management and what you are looking for in artists you work with.
RWM:
When I decided it was time to pull the trigger and launch an artist management company, I didn't want to give it a fancy name. I just wanted it to be me. I am a guy who wants a boutique management company with a roster of four to five artists. I didn't want any pretenses. If you go to my website, there are no gold records and no photos of me with famous people. To me, those things are nothing more than bait for people with really big dreams who may not have a whole lot of background information about how to make them come true. I'm not interested in getting artists all riled up; I'm interested in creating partnerships with people who happen to be musicians. I know how to help artists, and I want to build a symbiotic professional relationship with them. I can't do what they do, but I also can't do what I do without them. It is the same for them. The idea behind my business is that it's a boutique management company with staff in New York and eventually in Los Angeles and Nashville, too. I also have other knowledgeable people on standby who are ready to come work with me once I feel it's time to make the company bigger.
My plan with Martin Artist Management is to always keep the company very DIY and to keep the integrity of each artist separate from the integrity of other artists. For example, I will never forget being on a conference call at the beginning of my career at CBS. Michael Bolton was at Columbia and was #2 on the Billboard charts for his single, and Luther Vandross, who was with Epic, was #3 on the Billboard charts for his single. They pulled us all together and said, "CBS is the parent organization that owns both these labels, and both Columbia and Epic are gunning for #1, so let's have a conversation and decide which artist gets it." I decided I never wanted to do that with my own management company. There is enough competition without internal competition between artists with the same manager or on the same label.
To stick to this philosophy, I want to keep a very diverse roster. My first two signings are a rock band out of Long Island called Wake the Sun that plays Led Zeppelin/Black Keys-style, straight-ahead rock and roll and a pop singer/songwriter from the northwest countryside of England named James Edgar. There's no offer for synch licensing, a record deal or anything else that will come into my office for either of them that could go to the other. Of course, no competition is just one of the criteria for artists I will work with. There are many others.
Right now, James Edgar is writing with one of the members of Rixton, who are signed to Interscope, selling out big venues while opening for Ariana Grande. They are an up-and-coming pop band, and James may not go that route. Artistically, he is still finding his own direction. But he is a guy with a guitar, so for the time being, I won't be signing another guy with a guitar.
Music Consultant:
You stepped away from the business for a little while during some very tumultuous years, which we are of course still in the middle of. And you just mentioned the need to give an artist some time to develop, which I agree is something that is very helpful for all artists. How are you applying all your experiences in the traditional label and publishing system to the modern music business, where the ability to supporting oneself is so much more difficult than it used to be, even as a very talented and hard-working artist?
RWM:
That's a great question. I am an old-school guy, and I trained under old-school philosophies. The way music superstars were built back then reminds me of the studio system in the 1940s in Hollywood: The people attached to that created an amazing system for building starlets. And I think there's a big advantage to having been inside the record labels when I was starting my career. Now we have only a few record labels left and an onslaught of indies, most of which don't make a real ripple. In the current market, who is available to train these artists in marketing or do some stage work and A&R work with them? Who has these artist development skills now and is teaching them to emerging artists? Not too many people at all.
Managing means so many different things now. There are so many techniques I apply to some artists that I don't apply to others. I feel very fortunate that I can come to the table with a plethora of experiences and 30 years in the old business. And I have enough experience in enough areas that I know that when I am out of my element, I need to hire a specialist.
I think success in the current market as a manager is about being able to navigate a paradigm shift. Artists have gone from careers that are based on sales royalties to having careers split between publishing, touring, licensing, covers, merch, label advances, studio time, co-writes and anything you can do to earn a living. Succeeding in the current industry means not relying on one income source. Instead of having one source that used to make up 75-80-percent of your earnings, you now have five, to eight sources of income contributing 10-15-percent of your total earnings each. You just have to be a little scattered. That doesn't mean you have to be less focused; it just means you just have to take a shot-gun approach when it comes to revenue specifically.
The shot-gun approach means investing time into all the different opportunities that you can create for your artist as a manager rather than relying on the record company to create the main line and then expecting whatever else falls to be gravy. Nothing is gravy anymore. That is how I've put what I used to do in the old system into action in the new one. I think that's where we all are today in the industry.
Music Consultant:
I would imagine that has changed what you are looking for in a potential management client. Is there such a thing anymore of signing someone who is talent in a vacuum, or do you think most managers have to be looking for someone who already has a career and a buzz going? I always tell people, "There has to be something there to manage."
RWM:
I had a soft and quiet launch for my company. I called a few people in January of 2013 and told them I was starting to look for people. I have my own career coach who is an established manager, because I believe everyone should have a coach. He told me he thought I was out of my mind to start a management company. During the 2013 calendar year, I had 380 submissions from people who were either referrals or direct submissions. They came from major and indie labels, production companies, publicists and radio promotion people. Out of those 380 people, I only offered one of them a contract. In 2014, I got about 250 submissions as opposed to almost 400. They dropped off, and I offered two contracts. The contract I offered in 2013 just didn't work out, which happens. I'll probably offer two more signings in 2015.
There were different reasons attached to why I didn't take each artist I didn't take. Some were dismissed immediately just based on the fact that I don't do business with people who don't know how to do business with me. If they don't' know how to do business with me, they will not be able to handle themselves when they are on their own.
Music Consultant:
What does that inability to do business look like?
RWM:
It was all artists who came to me on their own directly. They were all either, #1, overly confident, or #2, overly familiar. I thought, "You don't know me, and I don't know you. You don't know what you can do for me, and I don't know what I can do for you." What I need is for an artist to be respectful, be direct and provide me with some information that they think is pertinent to me.
I also need an artist to play their music for me instead of telling me about it. You can tell me a million things about your music, but it doesn't mean you're right about any of them. Not every artist knows where they live. It's my job to tell them whether they are on the right track or not. I can't start a conversation with an artist who describes their music with me, and I can't have a conversation with an artist who thinks they are all things to all people: "I am a rock band with a pop edge and an EDM sensibility." There is no way you can be all those things. You should be able to describe who you are as an artist using one word. You can be the most complex, amazing musician who ever walked the earth, but there has to be a starting point in order for me to understand what kind of an artist you are and want to work with you.
If you want to work with a manager and build a career, you also need to have the ability to take it when someone gets real with you. If I can't get real with you and call you out because I think you are being precious or sensitive, we can't work together. If we can't be real with each other while we're on the same team, we're probably not going to be very productive. And it goes both ways: I want to work with people who feel comfortable getting real with me. If someone demonstrates to me that they really want to make this work and are willing to adapt and change, put in blood, sweat and tears to make it happen, I can work with that.
I have a long courting period. I don't take three meetings or dinners and sign someone. I'm not disparaging anyone who does it that way, but that's just not how I work. If someone really wants to be a burgeoning talent within the next 24-36 months, I have to know I can get along with them. I want them to meet my family and to meet theirs. I want to get a real vibe for who they are as a person. I am also talking to established artists, one of which is a household name who wants a personal, boutique management company. With them, it's really about personality.
I could take on a client with a lot of potential and a lot of revenue and get rich really fast, but I'm not looking to get in and get out. I'm looking to really build relationships over time that will last a decade or more.
Music Consultant:
We talked about your approach to getting an education on the music business by having a job in the traditional label system. What would you advise those who want to get into the current industry and educate themselves on the music business?
RWM:
I would encourage anyone who has not interned to take an internship and work for free. But I would also add a caveat to that: If you take on an internship that is about making copies and fetching coffee, where you're expected to assimilate organically and absorb everything that goes on around you on your own and somehow end up more prepared for your career than you were before, you have to realize that's not a reasonable situation. Someone needs to take you under their wing. I don't care how desperate you are for an internship. If you get the vibe from someone that you are nothing more than a body to run errands and pick up dry cleaning, you need to walk away, even if it seems like the only shot you have. If they don't respect you enough to want to train you, they won't respect you enough to want to hire you.
Look for a mentor. I am so lucky to have a great intern, a Columbia student who I have asked to stay on for a second semester because he really rolls with the punches. I took him under my wing because people did that same thing for me. I am paying it forward, as New Agey as that sounds. It really is about trying to give people the kind of life and experiences I have been fortunate enough to have. I take my interns out to lunch on Fridays to sit down and talk about their careers and I help them with their resumes. I'm willing to give my time and energy because they are giving me theirs.
Music Consultant:
What is a common but easily avoidable artist mistake you see people make over and over again?
RWM:
The mistake I take most personally is when artists don't spend time learning about the business they are going into. Case in point, I am no musician, but I have a grand piano in my house, and I'll try to figure it out, because I want to know what it's like to go through the creative process. I want to step into an artist's shoes even if I have no desire to stay there permanently.
Any artist who does not read the trades, doesn't follow people on Twitter who can give good career advice, doesn't spend at least an hour a week sitting down and trying to figure out what they can do to try to move their career forward is going to have trouble. Artists who don't educate themselves on the environment they are running into are exhibiting naiveté at such a grand level that there is no chance for success. There is no chance someone will take that person seriously.
If you don't understand the business you're entering to some degree and can't have a conversation about it, you need to learn. It's OK to call your manager and say, "The booking agent just called, and I don't understand what he meant when he said we have a hold in Sacramento." You don't have to know all the terminology. But when someone is talking about the huge debate over Spotify that's going on right now that started with Taylor Swift, and you can't at least make a contribution to a conversation about that with your manager and someone else over dinner, you're doing yourself a huge disservice. If you want to be a working artist, you have to stay informed.
To learn more about R. Wayne Martin and the work he does with artists, visit the Martin Artist Management website. You can also follow him on Facebook and Twitter.