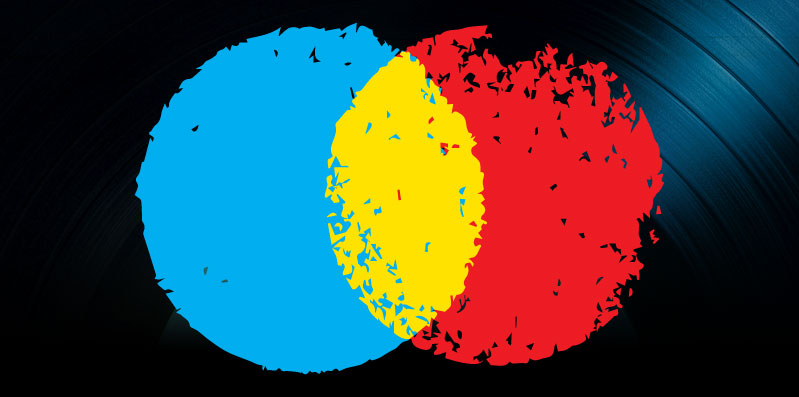 Tracking Metrics for Musicians
This interview was originally published in August, 2012. In early January 2015, Semetric, the company behind Musicmetric, was acquired by Apple Inc.
Gregory Mead is the CEO and Co-Founder of Musicmetric, a company that aggregates and analyzes all music-related trend information available on the Web for over 600,000 artists and over 10 million individual releases in real time throughout the world. Greg helped develop the technology behind Musicmetric while earning his degree in computational physics at Imperial College London. At the time, he was working as a Music Editor for the major London student newspaper Felix and recognized the need for an efficient Web tool that would help his team of 30 music reviewers seek out new artists in London. Alongside Co-Founders Marie-Alicia Chang and Matt Jeffery, he launched Musicmetric in 2007 in an effort to create an easy way for those working in the music industry to track important music data and statistics. A fan of live music, Greg has also been involved in organizing live events throughout London.
Greg talked to me recently about his background in music and technology and why metrics tracking and analysis is important for artists at all stages in their careers. He also shared information about how Musicmetric can help artists become more aware of how their music is being received and take informed steps to build a loyal fan base.
Musician Coaching: 
Thanks so much for taking the time to talk, Greg. How did you get into the music business, and what led you to come up with the idea for Musicmetric?
GM:
When I was still in college, I was the Music Editor for a big London student newspaper called Felix. We had about 20,000 readers, and I had 30 reviewers that would write about new music and go to gigs. I needed to find a way to quickly and easily discover new music to feature in this magazine, so I built an early prototype for a Web crawler that would search the Web and find mentions of artists. I would then go in and see which artists were getting mentioned the most to try to figure out what the cool new music in London was at the time. It worked remarkably well. It really seemed to semi-predict who would be big, and I thought it might be a good idea to commercialize it.
I studied computational physics, so I had a lot of knowledge of how basic algorithms and other things worked. I recognized there was a nice crossover between the physics world and the music world.
Musician Coaching:
I would guess you came into contact with a lot of key performance indicators and other variables attached to artists that you discovered were better predictors than others.
GM:
Definitely. The tool has really progressed a lot since those days, when it was just a prototype. We mainly tracked things like mentions on blogs, and we also looked at BitTorrent and what people were downloading. Then we would look at social media – how many plays artists were getting on MySpace, YouTube and other similar sites.  At that time, MySpace was a lot more popular than it is now.
Musician Coaching:
It's always interesting to look at the evolution of which variables become important for artists at any given time.
GM:
At that point, we made it our aim to gather all the available information about an artist online. And that is still our aim. So, we would use anything we could find as data to give us a better view of what was going on in music.  A friend of mine runs a record label in London, and I asked him which kinds of stats they might need about an artist. That helped develop the early prototype. We raised VC funding to commercialize the prototype and actually build it in a formal way. And here we are, three-and-a-half years later.
Musician Coaching:
So, how does Musicmetric work, and what has it taught you about what is important for musicians?
GM:
We've learned that making Musicmetric simple is really useful and increases the adoption rate among musicians. We've found that a lot of musicians who use our products are obsessed with checking their stats. They check on them about three to four times daily. There's also a whole group of musicians who are putting their music everywhere they can, like SoundCloud, and YouTube. These are the ones that really tend to adopt our product. We also have a free product that's really popular, and if you look at the type of artists that are most viewed there, they tend not to be people like Lady Gaga. They're most often up-and-coming artists and people checking out their own stats.
We also have a partnership with Last.fm, where all the musicians that use their Music Manager get more in-depth stats from us free of charge.
Musician Coaching:
As you know, I have a Musicmetric account. And I was really surprised by how many impressions Last.fm is generating for people. I had no idea. That was never a factor in my marketing plan until I took a long, hard look. Is Last.fm really making that much of an impact on the artists in the system?
GM:
We found that Last.fm is a much better platform for emerging artists to get discovered than many of the others because it's really a music discovery platform where people go to find new music. If you're promoting on Facebook, you're often just shouting into a vacuum. There aren't really any discovery tools there yet. You can't ask Facebook to show you the hot, new indie band. It doesn't do that. Facebook is great once you're established and have a large number of fans because it really helps you engage with them. But Last.fm is a great way for new artists to get discovered, which is reflected in the stats. Emerging artists have way more fans on Last.fm than they do on traditional social networking sites like Twitter and Facebook.
Musician Coaching:
That's pretty interesting. What else are you tracking?
GM:
One big thing we track is file sharing activity – all the downloads and other activity you're getting in all the cities in the world for all your releases. You may not be getting paid for it, but it definitely gives you a good idea of just how many people are familiar with your music, and this data can also be used to predict future sales with surprising accuracy. We also track social media consumption and engagement. For example, how many people played your videos each day, which videos were most successful, how many new fans you got, all that granular information. We also convert the data into maps so you have a visualization of where that activity is coming from. We track mentions on the Web too, so we can see things that are being said, both positively and negatively, about an artist or which songs people like the most.
Musician Coaching:
I noticed that. There's a sentiment meter, so people can see who is positively responding and who is negatively responding. How do you gauge that?
GM:
We use a machine learning model, which we developed in-house. It's quite an involved "A.I."-type entity. It reads text and analyses it, going beyond mere word counts. It has been trained with millions of reviews that have been manually annotated. It then learned how to pick out patterns in text and language that signify whether something is positive or negative in the same way a person would do that. I didn't actually build it. We employ some incredibly smart individuals.
Musician Coaching:
That's incredible. And can you point to any really remarkable artist success stories? In other words, have you heard from anyone who had no absolutely no idea a specific platform was working for them, and then found out about how powerful it was by using Musicmetric?
GM:
I have a really cool case study. We worked with a fairly big European band, whose manager was really interested in peer-to-peer and file-sharing data because it really showed him where his fans were. The band's album got leaked before it was released, which was a real pain, but he tracked it and saw a huge amount of activity in the U.S. surrounding this release. So, he showed the stats to the label to point to the type of activity the band had. And that helped him secure a tour with Katy Perry and get something positive out of that difficult situation. The information he got through Musicmetric gave him insight into the best places for the band to tour.
Musician Coaching:
That's a fantastic use of that data.
GM:
In another instance, a company used the information to negotiate publishing deals in other countries. The person was able to say, "X-thousand people have downloaded this, and here are the cities, states and countries where this is happening."
Musician Coaching:
And I have to ask a challenging question. There are other companies that collect metrics for musicians. What separates Musicmetric from the other companies that are doing what you do?
GM:
We're the only ones that track file-sharing activity and Web mentions. There are three broad categories of the data we track:  file sharing; social media and online mentions, which of course involve analyzing text in reviews while crawling the Web.
There are other music analytics services that attempt to focus only on the social media part, which we have in our product. But having the file-sharing data and the mentions feature is really important because it gives you a broader view of what is going on. And part of the reason those two case studies I mentioned were about file-sharing data is because that data is a lot more actionable. You can show people where their fans are very easily. And you can do that for any artist, whether well-known or virtually unknown. You can find out where similar artists are going over well and take advantage of that with your band.
Musician Coaching:
So, when you get a Musicmetric account – and obviously, I know this, because I have one – you get an "all you can eat" service.
GM:
Yes. That's another really great feature. You can add as many artists as you want, and it's a fixed price. You can change them around whenever you want, and it will always cost the same. It's very useful to see what promotion strategies are working for other artists in your genre, for example, or where their fans are because they are potentially your future fans, too. , for example,
Some services charge per artist, and that really restricts what you can do. At that point, you're only going to be tracking yourself or your artist if you're a manager. People on a budget aren't going to want to pay $80 per month per artist for 20 similar artists, or even just a few, so they're getting a limited view.
Musician Coaching:
In the three years I've been running this site, I have never given a product recommendation, but I totally recommend this product, because I think metrics are so important for artists. And Musicmetric is so much better than anything else I've seen that provides useable stats for artists.
GM:
Thanks. We put a huge amount of effort into making the front end as user-friendly as possible. All I've been talking about so far is the quality of the data, which is broad and covers everything. But the work done on the front end is really important as well, and I think that's something else that differentiates the product. It's so easy to use. The feedback we get is that everyone kind of immediately understands it. Some people just look at the overview page and can pick it up right away. Structuring it the way we have from the beginning has really helped make it work well.
If there is an artist that doesn't register, we have a system where you can submit them, and their info will start feeding in within a few days. And if none of the data comes through by the end of our free ten-day demo, we  give you an extension.
We currently have just under a million artists, but there are considerably more than that in the world. It seems like there's a new band appearing every five seconds.
Musician Coaching:
So, we were talking about platforms and stats that are huge predictors of future success for artists, and Last.fm came up as one of them. Based on metrics, are there other indicators that are more important than others?
GM:
Yes. Of course, it really depends on the artist, so it's hard to generalize, but you can usually get in the same wheelhouse by looking at other bands in the same genre. Overall, we've seen a correlation between the number of followers on social media and the number of sales. To give a bit more context, we also ingest sales data, radio airplay data, and data from streaming sites like Spotify and cross-correlate that with our own data. We have seen that file-sharing data can be a leading indicator of sales.
In terms of platforms that are great for artists, aside from Last.fm, SoundCloud is also a great place for artists to get their music heard. But it's less of a discovery tool and more of a repository for the artist.
Musician Coaching:
And how much does the paid product cost artists?
GM:
We have two versions of the paid product. One is Musicmetric Lite, which is $15 per month and allows you to track up to 10 artists. It doesn't give you access to fan demographics and peer-to-peer tracking. The other is Musicmetric Pro, which is $79 per month for unlimited artists and access to all our features. We also have a bespoke, Enterprise product that is customized to the needs of larger organizations.
The free product is actually very powerful in and of itself. It gives overview stats on social media, BitTorrent and Web mentions.
To learn more about Gregory Mead, visit the Musicmetric website, or follow the company on Twitter. We also highly recommend you test out the Free product and the two paid products, Musicmetric Lite and Musicmetric Pro.