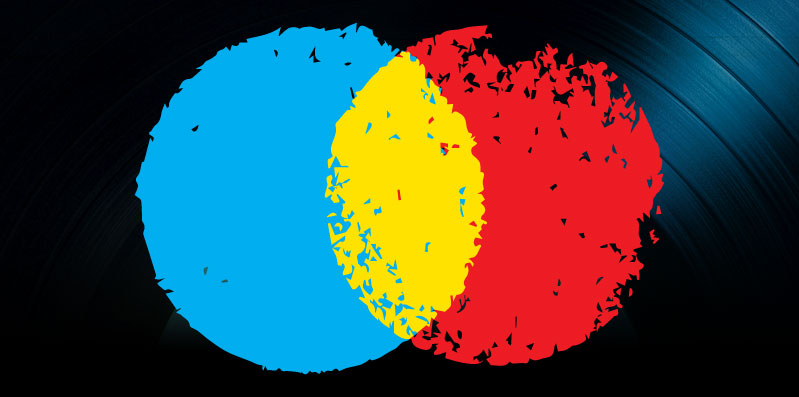 Running a Modern Indie Label
Jim Olsen is the co-founder of Signature Sounds Recordings, an independent record label that specializes in singer-songwriter, Americana and modern folk music. A lifelong music fan, Jim got his start in the music business working for the radio station at Ithaca College in New York. After graduation, he went on to work at the progressive Triple A station WRSI in Western Massachusetts, where he was the music director and program director from 1984, to 1996. Jim co-founded Signature Sounds Recording with business partner Mark Thayer in 1995 in order to promote talented acoustic artists who were playing in the local scene. Now a full-fledged artist development company, the label has been a launch pad for many successful singer-songwriters including Josh Ritter, Erin McKeown, Mary Gauthier and Lori McKenna.
Jim talked to me about how he has managed to build a thriving indie record label despite major changes in the music industry. He also shared some tips for developing artists who want to build a loyal fan base and a successful music career through touring, recording and more.
Music Consultant:
Thanks for making some time to chat, Jim. How did you get into the music business, and what brought you to the point where you founded Signature Sounds?
JO:
I came into the music business from the radio business. I've had a pretty long career that started in the late '70s. I grew up in the New York City area and was a huge fan of progressive radio stations that were big at the time: WNEW and WLIR on Long Island. When I went to school at Ithaca College, I initially went to study something unrelated to music, but quickly discovered they were giving out shifts at the radio station. Before I knew it, I had my road into the music industry.
After graduation, I worked at a number of stations before landing at WRSI here in Western Mass., which is a progressive Triple A station. I was the music director and program director there for about a dozen years, from 1984 to 1996.
Music Consultant:
And what compelled you to start the label?
JO:
The music scene in Western Mass. over the past several decades has been pretty impressive, with so many talented artists passing through. And one of the programs on WRSI at the time I was working there was a weekly local music program called Home Grown that would feature live guests and also recordings.
My studio partner Mark Thayer and I put together a few Home Grown compilation albums. While we were working on those, we realized there were a lot of artists that weren't represented and a lot of talent in our area. This eventually grew into the idea for a regional record label, which became Signature Sounds.
Music Consultant:
Running a record label is certainly not easy, especially in the current climate. How have you managed to grow over the years, and what has the shift in the music business been like for you?
JO:
The one thing we discovered pretty quickly was that we need artists who are touring. Our label specializes in the American roots music scene based here in New England. At first that included a lot of singer-songwriters. It included artists who could pack up their guitar and go on the road for weeks at a time, selling CDs onstage. When we build this label, we built it on the back of these touring artists. We were lucky enough to have some artists who broke through and had success, like Josh Ritter and Erin McKeown.
We've experienced a shift over the years. At first we were working with a number of established artists from the folk scene. Now we've become more of an artist development company. We sign young bands, help them become touring artists, develop their careers and grow their fan base. As a result, we've been able to really grow a fan base for the label as well. We have an audience that really supports what we do, so we've been able to create a foundation that has supported us through thick or thin.
Music Consultant:
Obviously talent and making great music is important for any artist that wants to make it. But are there any business or character traits that you look for in an artist you want to work with – traits that you think make them more likely to be successful?
JO:
I think being successful is a combination of having the drive to balance the creative aspects of being an artist with a work ethic. We're looking for artists with a unique voice who are trying to do something a little different from everyone else who also realize the hard work it takes to build a grassroots career. We don't promise anyone they will catapult to fame on YouTube or on television. When you sign up with Signature Sounds, you are signing up for a touring career and a slow build. That has been the case with most of the artists we've worked with, even the ones that have been quite successful. It took several albums to get there.
Music Consultant:
I certainly commend you for finding and developing Lake Street Dive. They are one of my favorite new artists, and their cover of "I Want You Back" by the Jackson 5 is incredible.
It seem to me that the Achilles heel of most artists who are just starting out is being able to get more than a handful of markets under their belts and then get the attention of an agent. How can an artist break through on the road?
JO:
I'm sure nothing I am going to say about this subject will sound that groundbreaking to you, but the key to succeeding on the road is getting out there and losing money for a few years. As an artist, you need to build relationships with other artists and booking agents in clubs and get some value out of the experience. You have to be willing to go to big and small conferences, hone your craft on the road and put some real work into networking.
Music Consultant:
How is Signature Sounds making up for the decline in the value of master rights? I know they are less valuable than ever. How have you adjusted your business model?
JO:
It used to be that with every project, you'd hire an indie public relations firm and the indie radio people. Now we take on a lot of that work in house. We're established, having been around for 20 years, so people know what to expect from us. We're able to do those tasks a lot more efficiently than I think a lot of other labels are.
We also helped offset sources of income from producing concerts. We have a venue in our offices called The Parlor Room. It's a 100-seat listening room that we bring musicians into for about 10-12 shows per month. We also produce a pretty big music festival here in Western Mass. called the Green River Festival. We've found that diversifying what we have to offer makes a big difference. And all these extra things give us great avenues for developing our artists as well.
Music Consultant:
It sounds like you're quite busy.
You're obviously a proponent of live music. Are there areas online that you think your artists and any other artists would be foolish not to develop? Are there specific social media channels that you think are more effective than others?
JO:
I think finding attractive ways to showcase yourself on YouTube is hugely important these days. You have to have compelling videos and the social networking skills to get them out there. You mentioned Lake Street Dive. Even before their Jackson 5 live cover video hit, they were laying the groundwork. We actually found them on YouTube. Back in 2009, a friend of mine sent me camcorder videos from them that were so compelling you can still find them now. These videos were what made us check them out and what started our relationship with them. Today, people have such short attention spans that if you can make a compelling three-minute video as a developing artist, that's really where it's at.
Music Consultant:
Where do you stand on Spotify and music streaming services?
JO:
Streaming is inevitable and is here to stay. I do find it troubling, though maybe it is just my age. I find the elimination of physical product troubling, because of the amount of music coming out and the pace at which new music is released. I wonder, as years and decades fly by, what will become of all this music when there is no physical evidence of it? We've raised a generation of people who really have no concrete connection to the music beyond the moment's experience.
Music Consultant:
I agree. I'm certainly not going to be able to fix any of the problems myself, but I imagine streaming is such an aggravating situation for the indie record label that is so invested in masters. I commend you on all the diversification you've done with Signature Sounds. You've build a real music company instead of just a label, which is how you survive.
JO:
That is the hope. It's strange for us, because we've had a fantastic year thanks to Lake Street Dive and so many of our other projects. We're selling a small percentage of what we used to sell, but we're keeping the costs down, staying efficient and putting out great music, so these are great times for us.
Signature Sounds is releasing a 20th Anniversary collection CD of rare studio tracks from all our artists on March 3. Our artists will also be doing some joint touring as we move through 2015. We consider it a year-long celebration. We're kicking the 20th Anniversary celebration Thanksgiving weekend, November 28-30, with four shows featuring 19 different artists in Northampton, MA.
To learn more about Jim Olsen and the work he does with artists, visit the Signature Sounds website. The 20th Anniversary celebration for the label will kick off November 28-30, 2014 at the Academy of Music in Northampton, MA.