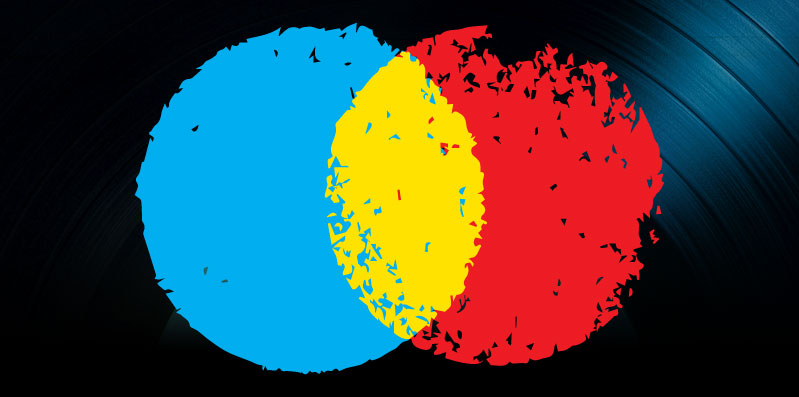 Music Distribution in the Digital Age
Emmanuel Zunz is the founder and CEO of ONErpm, a digital distribution company that offers artists and clients marketing options and direct-to-fan tools. He got his start in the music industry as a musician and started playing in clubs in his hometown of Charlottesville, VA when he was 14. After pursuing a professional career as a classical guitarist for five years, he decided to get a master's degree in economics from Johns Hopkins University's School of Advanced International Studies (SAIS) and go into management consulting. He combined his interest in entrepreneurship with his passion for music in 2005 when he founded Verge Records, a label with the mission of releasing music from impoverished neighborhoods worldwide with the goal of investing profit back into the communities in need. Emmanuel's business plan for Verge earned him the Grand Prize of the 2006 NYU Business Plan Competition, beating out 120 submitted businesses for a $50,000 grant that included office space. Emmanuel founded ONErpm in 2010 in Sao Paulo, and the company now has offices in Brazil and New York City. ONErpm has one of the fastest growing music multi-channel networks on YouTube and in 2013 announced a YouTube Premium Partnership for artists so that they can collect advertising revenue for their songs used on the site. Emmanuel has been featured on Fox News, CNN and NPR as well as in Billboard and Performer Magazine. He has spoken at industry panels such as SXSW and CMJ.
Emmanuel talked to me about what inspired him to start ONErpm and how the music distribution landscape has evolved in the Digital Age. He also shared some tips for independent artists looking to build partnerships with music distributors that will help them market and sell their recordings.
Musician Coaching:
Thanks for taking the time to chat, Emmanuel. How did you get started in the music industry?
EZ:
I was a musician. I started playing when I was a kid growing up in Charlottesville, VA, which is a town known for jam bands and having musicians that love to have regular jam sessions. Dave Matthews came out of there and kind of epitomized the Charlottesville sound.
I got to play a lot of music, and started playing in some of the little clubs in the area when I was 14. I would play for tips and a free meal at the restaurant. I would get about $50 per night, which, at that age, was pretty great.
Then, I decided I would try to become a guitarist, which was a big mistake. I didn't get started playing classical guitar until I was about 18, and that was just a little bit too late. I went into the classical world for about four or five years, but I didn't really make it. I gave up on music and went and got a master's degree in economics from Johns Hopkins University, then went into consulting.
I became very interested in entrepreneurship while I was consulting, because we were working for some great companies that were really building things. But when you are an analyst and a consultant, you really don't get to participate in the building process; you can only go in and help them, look at their market and analyze it.
Musician Coaching:
So, you were evaluating people's business plans and how they applied to the existing market.
EZ:
Yes, and doing strategic marketing and cutting-costs analysis. Working with these companies was sort of like getting an MBA.
This work really re-ignited my entrepreneurial spirit, and made me start to think about artists as entrepreneurs. Artists don't tend to think of themselves in this light. But if you are a musician or an artist, you are pretty much an entrepreneur in the music industry; you're running your own business. I think I realized that the music entrepreneur was always been a part of who I was.
I decided at that point to go back into music, because I had a real passion for it and knowledge of the business side of things. When I was still working at the consulting firm, I had an idea for a record label, and I had some moderate success with it. I entered my business plan into a business plan competition sponsored by New York University in 2006 and won. I got some seed money from NYU to launch the label. It was a social entrepreneurship model where we would help artists in developing, low-income neighborhoods and countries.
I ran that label for two years, but quickly realized that the business model just wasn't sustainable. That was when I started thinking about the ONErpm concept. I wanted to start a music business that was scalable, which meant it obviously had to be digitally based. I envisioned ONErpm in 2007, but it took me about three years to get the technology right. We launched in 2010, and by then, we were pretty far behind in the digital distribution space in the United States, because it had been going since about 2005. Because I have knowledge of Brazil, I took ONErpm down there, where people are still learning about digital distribution.
Brazil is still where we make most of our money. And I think it was a great experience to launch our company in a developing country and market, because we got to experience a lot of the same things that CD Baby and other digital pioneers in the U.S. experienced. We learned a lot from that process, and now, we're finally a mature enough company to be able to provide really good services in the U.S.
Musician Coaching: 
What does the digital distribution marketplace look like, currently, and what do you think sets your company apart from others that are providing similar services?
EZ:
We run two different business models. We have a website that is an open website where any musician can sign up, similar to CD Baby's or TuneCore's model. They sign up, pay a fee, and there are very few barriers to entry. Musicians compete on price and name recognition. And that's a very crowded market worldwide.
Our other business model involves going after very high-quality labels and artists that have established careers. We provide hands-on services to these people, similar to the higher-scale services provided by traditional distribution companies like The Orchard or INgrooves. In Latin America, this side of our business is very competitive with these other major aggregators; we actually have dominant market share in that region, because we understand the local market there very well. We have 11 people working for us in Brazil and Latin America who are very entrenched in the local market.
We have a lot of really top artists. And we have a lot of hits. In Latin America, we're one of YouTube's largest music partners. Our content generates over 200 million views per month, and we're expecting that to double by September. Our content in Brazil alone makes us one of YouTube's largest music channels.
In terms of how we measure up in the U.S to other distribution companies, we like to think we provide a lot of added value to artists and labels. We are a little bit more expensive than TuneCore, CD Baby and others, but we also do more marketing than these other companies. We enjoy helping artists featured in stores. We're not just a delivery service. We're competing on services rather than on price.
Musician Coaching:
It sounds like your function as a distributor resembles what a traditional salesperson used to do. You're fighting for price, positioning and the real estate that is part of online stores these days.
EZ:
Yes. And that's part of what The Orchard and other more traditional distributors offer, too. That's what the high-end clients want. CD Baby and TuneCore have tens of thousands of smaller artists. We'd love to have a lot of those artists too, but those artists don't always sell anything. Therefore, they have to pay up front, whether monthly or annually, to get that delivery service. And those other companies do a really good job for them on that. Our model is similar to CD Baby's, where we charge an up-front fee, then charge a fee on the back end on sales. Sometimes, depending on the artist, we will waive the up-front fee, then do more work for them, but charge a higher percentage of sales. We want to see these artists succeed, so we provide a little more value to them on the front end.
CD Baby and TuneCore may have 200,000+ independent artists, but in the U.S., we're providing services to 5,000-10,000 independent artists that we do work for and that end up selling well. If it grows beyond that, we'll grow our infrastructure to handle it.
In Latin America, we have 14,000 artists and labels signed up and 65,000 albums we're distributing. A lot of these albums are selling. So, we've found that you don't necessarily need 300,000 artists to be successful as a distributor; you just need 5,000 really good artists.   
Musician Coaching:
And how would you counsel a musician that is just starting out and looking for a music distribution company?
EZ:
I think the way people choose music distribution companies today is really flawed, because they basically look at the percentage rate. Artists will say, "TuneCore gives me a 100-percent royalty rate, whereas CD Baby gives me 91 percent, so I'm going to work with one of these two."
That analysis is just scratching the surface. What artists need to look at is the relationship these distributors have with the artists they are distributing to. They have to figure out how much they will actually get paid as a result of the deals specific distributors have with the stores they're delivering to. For example, TuneCore might have a very different deal with Spotify than the one we have. I have no idea what TuneCore's deal with Spotify is, but let's just say TuneCore is giving their artists 100 percent, our 85 percent may still be higher than the amount TuneCore pays artists, because of the specific rates we negotiated. I know there are differences between the amounts distributors get from the different services and retailers, but I can't really say exactly what those are, because those deals are totally confidential.
As an artist, you have to understand what the distributor you are looking to work with really does and how the distributor is delivering the content. Some companies, like ReverbNation, don't actually distribute the content themselves; they have a third party that distributes it. So, you have to know how that process actually works, and how fast the distributor can get your music into the stores. Basically, there's a lot that goes on behind the scenes that artists are often not even aware of.
I would advise musicians to really investigate how all the moving parts of a music distributor's process work, see what the company's track record is for getting an artist featured in the different stores, how they structure their systems, etc. Some of the information is confidential. But I think it's these little details that will make a huge difference. Unfortunately, the uneducated artist that is just starting out will not know to ask these types of questions, even though the answers to them are critical in choosing a partner to work with.
The other thing you need to look out for as an artist is whether or not you can trust the distribution company. I'll give you an example by talking about CD Baby. And they are transparent about this information, so I'm not mentioning this to point a finger at them. Their YouTube deal is through Rumblefish. Rumblefish takes a cut, then CD Baby takes a cut … so by the time the money gets to the artist, they are not left with a lot. If I were a musician, I personally would not want to work with a service using a third party that is also taking a cut, because it just dilutes everything too much. And YouTube is becoming such an important source of revenue for artists.
Musician Coaching:
I was thinking about recorded music more than video, but video is definitely a huge component of music distribution now.
EZ:
And, again, artists will mistakenly think that just because a specific distribution company is giving them a higher royalty rate, they are making more money. But if they're not getting any marketing services through the distributor, that will also affect how much money they can make. If a distribution company gives you front-page placement – or any other visible placement – on a music service, that can be huge. We work hard to get our artists and their new releases placement. Those value-added marketing and promotion services make a big difference in how much money you can make.
Musician Coaching:
And the idea of "a smaller piece of a bigger pie" is good.
EZ:
I do think many of these other distribution companies do an excellent job distributing their music, and they are very honest companies. I'm not bad mouthing any of our competitors, but I do think the way we approach work with artists is very different. I could go out today and say, "I'm going to give my artists 100% of royalties," then make the system totally automated, but that business already exists; that's what TuneCore does, and they are great at it, so I'm not going to try to replicate it. What I really want to do is sell music, promote music and help artists. That is the ethos of our company. We unfortunately can't be that hands on with every single artist that comes in, which is why we have a DIY component as well.
Musician Coaching:
As someone with an interesting world view because of having been a musician and also because of the specific work you have done on the business side of the industry, how do you perceive what has been going on with streaming music services and all the artist dissatisfaction with royalty rates, etc.?
EZ:
I don't think the issue is with their royalty rates; those rates are actually quite fair, and these services do pay out. I think the issue is with the number of users they have. These companies need to have a lot more users in order to truly have a successful business model. You need 100-200 million users in order to start to make streaming sustainable. And there isn't one streaming service today that has that many users, except for YouTube. And that's likely why YouTube generates some money for artists. From what I've personally witnessed with my own business, YouTube generates more money on its own than any of the streaming services combined. Of course, I've been working so much in the Latin American market, which is very YouTube focused, so my results may be a bit skewed. Streaming services are kind of new down there.  
However, streaming services do pay good rates. Whether or not the major labels are distributing properly to artists is a different story. Generally, I think major labels are keeping a majority of the money they make off streaming, so of course the artists will have a reason to complain.
Musician Coaching:
There are only so many times you can see someone like David Lowery or Zoe Keating disclosing their statements. Lowry reported half a million plays on Spotify netting him less than the price of a concert t-shirt. And that could very well just be because there aren't enough users yet. I also don't know how to compare it to terrestrial radio and how that would pay out.
EZ:
Half a million plays is not really that many plays. If you get a half a million plays on YouTube, you're not even making $500. If you combine all the streaming services together, the payouts look a little bit more interesting.
What I think is going on is that there are too many streaming services each fighting for a very small piece of the pie. Eventually, there will probably be consolidation. Right now the market is very small, because there are not that many paying users, so artists aren't getting that many CPMs. That's a problem. YouTube has a billion people using their service and advertising, so that generates a lot of income. There is a big difference between Spotify's 24 million and YouTube's billion.
The challenge for these streaming services will be to get more users. And the market needs to move more and more towards streaming, which is happening. But it's just taking more time than artists and labels have patience for. And I can understand that, because they need to make a living.
I suspect the download is going to become far less significant. It won't go away, but it will become a lot like CDs and vinyl. I think the future of the music industry is streaming, because the experience is so much better. We just need a lot more people to sign up.
Musician Coaching:
How do you think that shift will impact the digital distribution business?
EZ:
I think it will hurt a lot of established distributors. We're already used to that, because we have been building our company in Latin America, and iTunes is not successful there. We've already had to be really creative about where we find revenue.
I think everyone will need to start investing in video content. YouTube is going to change the landscape of music distribution, especially with its new service. YouTube already has a billion users and will be launching a new service that people can subscribe to and pay for. Even if they get 10% of their users to sign up, that's 100 million users, which will make a huge difference.
I don't think YouTube is the only place for video opportunities either, as there are a lot of other services cropping up. ONErpm actually has its own video production team now, so people are starting to talk to us about producing content for television shows, etc.
Mobile is also still important in a lot of parts of the world, but I do still think that streaming is going to be the area that eventually makes up a huge chunk of revenue for artists. I think there will be a period of pain for a lot of traditional distributors who have relied on iTunes to bring in a lot of revenue.
Musician Coaching:
You sometimes seek out and court artists you really want to work with through ONErpm. Other than the ability to create great music, what qualities indicate that an artist will make a good partner for you? What gets your attention?
EZ:
I look at their Facebook fan pages and YouTube channels. I think artists put a lot of work into their Facebook pages, but I am not a big fan of it for musicians. But I think if artists have the ability to build a solid fan base on Facebook, it shows they can build a solid fan base on YouTube and other social media channels where they can actually make money.
Musician Coaching:
And I would imagine you're not just looking at number of "likes" or fans.
EZ:
No, though I do look at those numbers. I run a label, so I'm not in the business of breaking a band. But I am in the business of helping a band take it to the next level when they have already accomplished something and need someone to provide them with support, but don't want a label that will take 50% of their revenues.
That being said, what moves the needle for me is the number of fans a band has plus the level of online engagement from those fans. If they have organic growth on social media vs. fans that were "bought," you can tell. And if their presence on Facebook and social media is strong with a lot of fan engagement, that band has a shot in the digital world.
Musician Coaching:
It's pretty interesting for me to hear a distributor talk so much about video content. What type of video services is ONErpm providing?
EZ:
We don't supply the ads. We rely on Google, because we feel like that is what they do best. I don't think any multi-channel network could do a better job of selling ads than Google. We'd rather focus on promoting the channels we work with. We currently have 404 channels under our network, and we want to get to about 1,000 in the next six months. Our role is to help those channels grow, so we provide them with some best practices for YouTube use, help them buy ads, etc. We're trying to provide services similar to the services that would be provided by a broadcaster rather than a distribution company.
If you run a multi-channel network on YouTube, you have a certain obligation to help your channels grow. So, we offer them tools artists can't necessarily get on their own, but that YouTube does give to multi-channel networks and other premium partners. The great majority of content creators on the platform don't have access to a lot of the higher-end tools. So, there's actually a technical advantage to joining a multi-channel network like the one ONErpm has.
The other advantage is, in theory, artists should get promoted by their networks. Most multi-channel networks don't do this, but they really should. This is something we do for those that join our network. Because we think of ourselves like broadcasters – like CBS, NBC, etc. – we want to help drive viewership to the "shows" or the channels on our network, because that brings us in more revenue. It's in our best interest to help drive people to watch our channels and think about how we can help make them grow.
We're just learning how to do all this for artists and investing in that area, but what I like about it is that it's almost guaranteed money. When you put an album up on iTunes, people may or may not buy it. But when you have a strong channel on iTunes with a lot of subscribers, you're going to make money, no matter what. It's the only social network where if you invest in it, you can get a real return. On Facebook, you can grow your page, but you have to pay to grow it now so people can actually see your page and your posts in their newsfeeds. And even then, it's just a place for you to redirect them to your website or another site where they can actually buy your music and merch. On YouTube, you get paid on the platform itself.
The way I see it, 2012 was the year for Facebook, 2013 was the year for Spotify, and 2014 will be the year for YouTube.   
Musician Coaching:
And how does an artist grow a YouTube channel?
EZ:
The same way an artist would grow a Facebook page:  Create great content. And then the artist can buy ads to support that. You really just have to post regularly and focus on it. Putting up a video once every six months is not going to do it. You have to create content continuously and have a real schedule for your channel, so people can look forward to tuning in for new content, just as they would when watching a TV show that is on at the same time every week.
Musician Coaching:
Any parting words of advice for artists?
EZ:
Do your research before you choose a partner, so you can find someone you can really communicate and work with. Don't just follow the herd. I think a lot of musicians in the U.S. just go with TuneCore or CD Baby because those companies have so many artists and are recognizable brands. But there are a lot of smaller companies out there like ours. You need to choose a distributor that is right for the type of artist you are and can help you achieve your career goals.
To learn more about Emmanuel Zunz and the work he does with musicians, visit the ONErpm website.