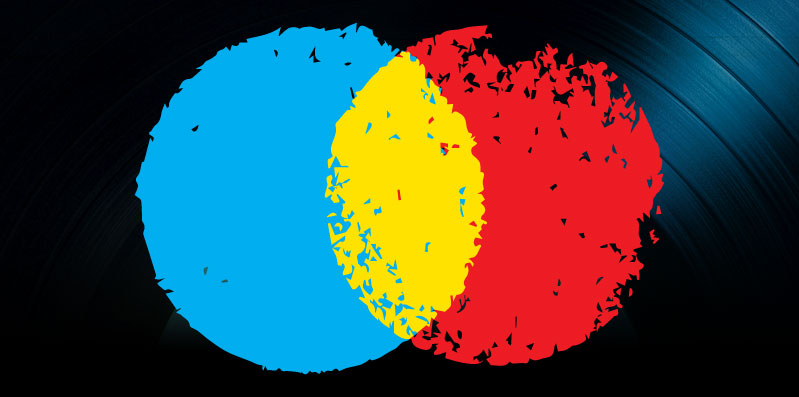 Indie Radio Promotion with Michele Clark
Michele Clark is the founder, sole owner and operator of the Sunset Sessions, music industry "conventions" that bring together artists with music industry gatekeepers. Michele began her journey as an independent promotions person in 1990 when she created Michele Clark Promotion, a company initially focused on NAC (smooth jazz) radio. Eventually, the company shifted focus to Triple A radio and became the leading independent radio promotion firm in that format. Michele won many awards as a promoter and was instrumental in creating and managing campaigns that launched and built the careers of artists such as Matchbox Twenty, Coldplay, Maroon 5, Train, Norah Jones, Jewel, John Mayer, Sheryl Crow, Dave Matthews Band and Lenny Kravitz. She has also worked with legends such as The Rolling Stones, Paul McCartney, Peter Gabriel and Stevie Nicks, among others. Michele produced the inaugural Sunset Sessions event in 1998 and established its motto:  "Giving Artists a True Chance to Be Heard by People Who Can Make a Difference in Their Careers." Sunset Sessions alumni include The Black Keys, Fun., Jack Johnson, Carlos Santana, Jason Mraz, Melissa Etheridge, Steven Stills, Billy Corgan, Chris Isaak, Wayne Coyne and more. Sunset Sessions has been covered by dozens of media outlets including Entertainment Tonight, The Grammys and more. In 2006, Michele changed the name of her company Michele Clark Promotion to M:M Music and sold it to former employees, who have continued to make it successful as a force in the Triple A format. Michele has also managed several successful artists and continues to consult radio programmer and artists to help others thrive and succeed. February 2014 will mark the 17th year of the Sunset Sessions, which now includes a songwriters' retreat and a national tour. There will be a two-night Sunset Sessions SXSW Showcase in March.
Michele talked to me about how radio promotion has changed since the early days of her career and what inspired her to start the Sunset Sessions. She also shared some advice for artists looking to build meaningful connections with music industry gatekeepers and build their fan base through radio and other strategies.  
Musician Coaching:
Thanks so much for taking some time to talk, Michele. How did your interest in music develop?
MC:
I used to sneak out my bedroom window to see bands play when I was 15 or 16. I would wait until my mom went to bed, then pop out the window and pretend I was under the covers with propped-up pillows and go see John Eddie play the Stone Pony, or Robert Hazard and the Heroes, Bruce Springsteen, or Bon Jovi. From about ages three, to 15, I thought I was going to become a lawyer. Then I got the music bug, and that was it.
Musician Coaching:
And how did you first break into the music industry?
MC:
I didn't know the rules, so I didn't know there was a certain way you were supposed to go about getting in. I just knew it seemed very hard to get into the business. I tried everything. I was a delivery person for Music Express, just so I could walk into A&M Records. I remember delivering the demos for U2's song "Desire," from the producer, to Bono. It was a cassette. I actually took it out of the package and put it in my car, which was pretty ballsy, since you know what can happen to cassettes. I was even delivering tracking from radio stations. I was really trying to do anything to get into the business.
Then I went to the Trebas Institute of Recording Arts and learned a little bit about the music industry. I became friends with musicians and started to network. And there was a jazz record at the time that was about two years old by an artist named Glen Alexander. It had never been worked to radio. And I had one copy of R&R and saw there was a new chart called the "New AC Chart," which evolved into smooth jazz. I knew that Glen's record had never been on this chart before, so I said to him, "Why don't you just get me 50 copies of your record, pay for my postage and phone bill, and I will get your record on this chart." I thought, "How hard could that be?" It was a great record.
Jerry Lembo was the New York local for Columbia Records at the time. He used to let me drive up to his office from South Jersey and watch him promote records. I told him I could get my friend's record onto the charts. So, I started putting together the packages and getting information for all the radio stations. I was 21-years old and living with my mom. I send them out to about 40 radio stations, and then started to call and hold for radio programmers for as long as it took. I would ask them to listen to the record, which was a really great song called "Westfield." And they started to add it. Then the people at R&R became familiar with me and started rooting me on. They helped me figure out what I was doing, and in eight weeks, that song hit the chart. And I think I was successful because I had no idea I couldn't do it.
Musician Coaching:
So you just became a promotion business.
MC:
I became an indie, and I didn't even know that I was first supposed to be a "local," "regional," "national," "VP" … and that then maybe in my 40s, I would have good enough relationships that I could be an indie.
Musician Coaching:
How did your career segue into the Sunset Sessions?
MC:
I was an NAC indie at first and helped break Yanni, John Tesh and all those types of artists. At the time, NAC also included singer/songwriters like Animal Logic, Wendy Wall, etc. I did NAC promotion, then a friend of mine came to me with a Happy Rhodes record and said, "Happy Rhodes is in this new format called Triple A. It's almost the same stations as are in NAC, so can you please work Happy to Triple A radio?"
Initially, I didn't want to work another format. I was just one person working five records to NAC. And my friend kept saying she had a good feeling about the future of this format. I looked at the list, and it was really the same stations as I was working with in NAC. So I agreed to it for that one artist and one record.
Of course, Triple A blew up, and, while it took some time because there were some other people with a little more experience than I had working it, I eventually became the #1 indie in the Triple A format. I started going to conventions and see my clients – labels, managers or artists – bust their butts to get a spot at these conventions. It was really exciting and a real launch for the artist to get a spot, and I was part of their team. We were trying to make sure all these radio guys were in the room to see this new band. One of the very first bands I worked with was the Old 97's. They were supposed to play, and none of the radio people were there, because they were all out to dinner with their consultants. It wasn't anybody's fault, but there was just so much going on at these conferences, and radio people were being pulled in so many different directions at the same time that they couldn't be there. So, we never got the audience we wanted. And the five radio guys that did show up were the five guys that already liked the band.
So Luke Lewis, who was the president of Mercury in Nashville at the time, had a really cool gathering for country radio every year, and he would fly all these country programmers to a beautiful location and treat him to a wonderful time. And bands would play throughout. Luke started to incorporate a couple Triple A artists and invited me. I saw that magic happen and thought, "This is it. If we can find a beautiful location, and if I incur the expense of bringing in the radio programmers … and all they have to do is promise to give these bands a chance – there's nothing that conflicts and no two things happening at the same time, all our meals are included and there are no cliques – then we can actually give these artists a chance to be heard." The financial model is still challenging. It involves putting 60 plane tickets on my credit card and 100 hotel rooms. Then there are the shuttles, the food and the production costs, the staff and now the social media costs that are all on me. And I have to hope that all the little spots will add up to cover it during the course of a year.
What we do have is an audience of people that are there, happy and understand it's the artist's sponsorship money for their showcases that enable the weekend to happen. And these attendees are not pulled in any other direction. They are happy to be there and genuinely try to get the music played on radio when they leave. We've been in St. Thomas, Puerta Vallarta, Cancun, Hawaii and Palm Springs. And we started bringing music supervisors in 2005. Now music supervisors make up half of Group A – the people who I bring there. And all these radio people really want to do well for the Sunset Sessions artists. They try to use them in TV shows, movies and commercials and play them on the radio. And I get to put indie artists right next to major label artists, so it's the great equalizer.
Musician Coaching:
You've had a remarkable career that has given you an interesting world view. And you've spent many years working in the Triple A format. Now, you work with music supervisors. Is there anything you think artists should be doing to get music placement? What strategies have you seen work?
MC:
From my perspective, the single most important thing an artist can do is to make a human connection. That's hard to do if you don't know where or how to do it, which is why I still do Sunset Sessions. I've had so many radio station people and music supervisors say to me that it's one thing to hear a song they like, but it's another thing entirely to see a live performance. That takes it to another level. And it's a whole other thing to hang out, have dinner, go swimming, do yoga, have a conversation, go to a party with a band or an artist. Once they meet musicians like human beings do, every record they send will go to the top of the stack.
Musician Coaching:
And you're right. That is hard to do, because people who sit behind desks where dreams go to die are very wary of someone's motivations.
MC:
Of course they are. And it is why I don't stop doing Sunset Sessions. It's also why I do songwriters' retreats for my alumni artists. This last one, I brought VIPs also. There were 19 artists and eight industry VIPs:  music supervisors; radio programmers; label executives and managers. We spent five days together on the beach while the artists wrote songs. When the VIPs watched the creation of these songs and were able to spend quality time with the artists, it changed everything. And I have testimonials from people on tape saying, "I will always feel connected to these artists, and I will always do whatever I can to support their careers."
And there are thousands of artists that want that industry connection, but there is just not enough industry to go around.
Musician Coaching:
Well, and it's a very different climate from the one I saw when I started in the '90s.
MC:
Artists need to do anything to make a human connection, and I definitely try to facilitate that through the work I do. I know making that connection is challenging for so many artists.
Musician Coaching:
And, of course, you also have a lot of expertise in radio. I often hear team members that surround an artist playing the blame game when it comes to getting music on the radio:  "I can't get press because there's no radio story"; "I can't get to radio because there isn't enough momentum around the artist on social media, etc."
MC:
Everybody passes the buck.
Musician Coaching:
And a radio spend can be incredibly pricey for an artist. When should an artist be going to radio now?
MC:
I sold the indie radio promotion part of my company six years ago, and it is now M:M Music and owned by Meg McDonald, who I trained to take over. The reason I left is because radio promotion just wasn't fun anymore. After Elliot Spitzer came after the music industry and tried to better regulate radio, he did more to hurt new artists with his initiatives to try to help them. He scared everyone, and then everyone was confused about what they could and could not play. Everyone froze, and stations started saying they weren't going to play a new record if it meant filling out pages and pages of paperwork. Radio stations just started playing what everybody else is playing.
Radio stations are in the business of selling advertising and record companies are in the business of selling records. So, everyone got frightened, and it became another blame game. And now indie radio is a lot more reluctant to play new artists than it once was. It's pretty hard to break records in that environment.
Musician Coaching:
You've still had a lot of success stories. Are some techniques you've seen artists use with radio over the years that you feel have contributed to their success?
MC:
When you are approaching radio, starting small is important. Look for indies that are passionate and that you can get a $2,000 "life of single" deal with, which is a reasonable rate. The prices have gone down substantially from when I was working in radio, so that is good news. You can get a $2,000 – $2,500 "life of single" deal on your team and go find the pockets of believers. You have to find the radio stations that will really care about your music and not play it in the middle of the night. You need to really pay attention to when stations are playing your record. Then, go to that market and develop that market. Play, do a residency, do anything you can and throw yourself at the mercy of that station. Develop market by market and region by region. And thank God for social media. If you can get some momentum going on social media, you can develop your following and your fan base that way.
But radio successes are few and far between now. I think it's the collective set of strategies that breaks it. I don't see radio as being the forerunner in terms of breaking artists anymore, even though it's still very important.
To learn more about the work Michele Clark does with artists, visit the Sunset Sessions website, or follow them on Twitter and Facebook.