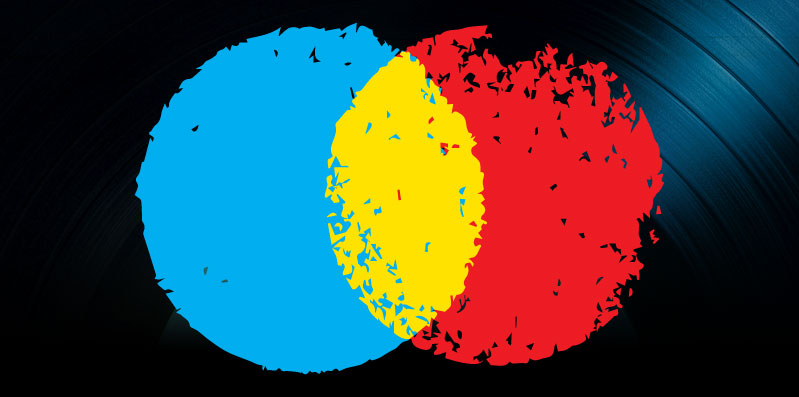 Advice from a Music Distributor
Brian Shafton is the co-founder of RBC Record Label Services, an L.A.-based company started in 2001 to provide artists and independent labels with a full service, "virtual label" alternative to the major label concept. RBC provides distribution, sales, marketing, online publicity, radio promotion, video promotion, product management and creative-services consulting to artists and management. Brian got his start in the music industry working as a credit analyst at Capitol Records after graduating from UCLA. He befriended the owner of one of Capitol's rap and hip-hop-focused labels, Priority Records, and began to work for the label's finance department, becoming West Coast sales manager, then vice president of sales and distributions. While at Priority, he worked with artists including Jay-Z, Snoop Dog, NWA, Eazy-E, Mos Def, Dr. Dre and Ice Cube. After a small stint at an independent record label distributed by Interscope Records, Brian saw an opportunity to help independent artists and started RBC with partner Bob Grossi, assembling independent labels, securing distribution and financing and run labels on behalf of these artists. RBC provides label services and infrastructure for nearly 20 artist-owned independent labels, including Tech N9ne's Strange Music, E-40's Sick Wid It Records and Heavy on the Grind, DJ Quik's Mad Science, C-BO's West Coast Mafia, EPMD's EP Records, 8Ball's 8 Ways Entertainment, Too Short's Dangerous Music, and Raphael Saadiq's Pookie Entertainment. RBC also runs its own label, RBC Records, which has released more than 40 albums, including those by Krayzie Bone, C-Murder, Canibus, and The Ranger$. RBC's music supervision arm has garnered song placements for its clients in several feature films (Alpha Dog, Hostel), television shows (CSI, Entourage, Keeping Up With The Kardashians, Psych), and video games (Madden, Midnight Run). In addition, RBC handles online marketing for such artists as Ice Cube and Kymani Marley and is engaged in several merchandising endeavors, such as t-shirts, CD overstock sales, and artist-sponsored energy drinks.
Brian talked to me about why he launched RBC and how new and emerging independent artists can build solid careers in the music business. He also offered some examples of artists that are successfully building their brands.
Musician Coaching:
Thanks so much for taking some time to talk, Brian. How did you first get into the music business, and what led you to found RBC?
BS:
I think I am unlike a lot of people in the music business, because I didn't always aspire to and dream of being in the industry.  I got my first job right after I graduated UCLA from the job placement board. I had an economics degree and found opportunities on the board in the world of finance – bank, insurance and government jobs. They all paid crap. And there was another job listed at Capitol Records that also paid crap. It was pretty easy, given those options to choose to work at Capitol Records, so I did. This was in about 1990, and I was a credit analyst. I would help collect money on behalf of all the various labels that Capitol either distributed or owned as well as their studio.
One of the labels Capitol distributed was called Priority Records. In working with that label, I befriended the owner, Mark Cerami, and over the course of the next year, he courted me over to work for them. At the same time I was working in the finance department at the label, I was getting my MBA at night school. And we had a lot of talent on our rap roster at Priority:  Jay-Z; Snoop Dog; NWA; Eazy-E; Ghetto Boys; Mos Def; Ice Cube; Dr. Dre; Master P. The company exploded. When started there, we were bringing in about $30 million, and we peaked at over $300 million.
So, I started at Priority in the finance department and soon took over and began to run the backend sales and customer service functions. Then I got involved in actually selling the records. I was West Coast sales manager and eventually became vice president of sales and distribution, where I managed a lot of accounts myself, like Best Buy and Target. And I oversaw a sales staff of 20-25 people throughout the whole country.
I spent a small stint at an independent company distributed by Interscope Records. After they lost their funding, I lost my job in 2002 and was trying to find a spot. I saw an opportunity for independent labels and independent artists. I had a lot of connections in the rap world because of the time I spent at Priority and was able to start to assemble independent labels, secure distribution and financing and run the labels on behalf of these artists. About 12 years later, we manage 13 artist-owned labels. We provide the label infrastructure. Back in 2006, RBC started its own label. We now have about 100 titles in our catalog, almost all in the rap world. In terms of artists whose labels we run, we work with Tech N9ne, E-40, Twista, DJ Quik. Artists we've signed include most of the Bone Thugs-N-Harmony members, such as Krayzie Bone, Flesh-n-Bone, Layzie Bone. We also have some up-and-comers:  Pac Div; The Ranger$; Lil Debbie; Killa Kyleon; Big Hud. And we have a lot of classic seminal artists like Yukmouth, Freeway, B.G. and C-Murder as well.
We also often work with Universal, managing a lot of the company's independent distribution arm INgrooves' label, who distributes some of the music of the artists we work with.
Musician Coaching:
You are someone with a distribution background that also has a traditional sales background where you've lobbied for actual physical price and positioning. And you help artists run their own labels. What advice would you give to someone that isn't a brand name who is looking to launch and run their own career?
BS:
The most common misconception is that all it takes for us to be interested in someone is for that person to have amazing music. Unfortunately, the reality of the situation is that the way we analyze artists is much more based on demand. And the social networks really dictate the level of demand. If you're a new artist without a history of releases that I can see in SoundScan to find out how you've sold in the past, I can monitor it through your social networks. I can look at how many YouTube videos you have, what kind of comments you're getting, what kind of Twitter following you have, etc. These are all critical things to have, and they really compel the artist to touch the fans, which was an impossible thing 10-15 years ago. The Internet has really put the artist in touch with the fan, which allows us to see how that artist interacts and what kind of demand there is for the music.
My strongest advice for artists is to be really active with your socials and create demand accordingly. The rest will come to you.
Musician Coaching:
What advice do you have for artists from the perspective of managing their careers as a real business? I hear a lot of artists saying, "I'm the CEO of my record label," but I'm not sure all of them understand what that means. What are the functions artists need to take care of when it comes to their record labels that you feel like many completely forget about?
BS:
Having a budget is crucial, and you really need to manage it. The first thing we do when working with an artist is run a profit and loss analysis. We go through the various potential outcomes with them. For example, we determine, if everything is a failure and doesn't sell well, can we still make money? And at the same time, we figure out the different levels of marketing, and how we can allocate them. We might ask, "Does this song deserve to be on the radio, or is radio an expense we shouldn't incur?" We also determine what type of videos we should make:  Should we just try to make them viral, or approach MTV Jams or BET and look for additional plays there?
It's really about having and developing a marketing plan that is unique and fits you as an artist, then coming up with a budget that helps you position yourself to make a profit on a release. You need to know you can achieve a certain minimal level of sales and continue to move forward. The beauty of the music business now is that it moves at light speed, so you're in a position where, as an independent label, you are constantly able to reallocate funds and assets in order to maximize your marketing plan.
Musician Coaching: 
I know it's difficult to generalize, because so much is dependent upon the type of artist someone is, but what are some key marketing expenditures for all developing artists?
BS:
Everyone is unique, and you have to look and see what an artist's talents are and where the fans reside, then attack them there. The most universal things are going to be the social networks. Everyone needs to be in touch with their fan base.
But not every artist deserves a crack at radio, and it's a very expensive venture to go in that direction, so you really have to analyze the music and the fan base as well as statistics such as previous sales and radio history in order to make that determination.
So, there really is no blanket marketing plan; everything needs to be customized. But the one essential theme throughout for every artist is definitely the social networks.
Musician Coaching:
On a similar note, when you're kicking the tires on a potential partner's social media sites, how do you determine whether a fan base is an actual fan base or fans someone bought? Anyone can obviously juice up their following on sites like Twitter and Facebook. Do you also look closely at engagement and whether that engagement is real and meaningful?
BS:
You can absolutely tell what's real and what's not by looking at the interaction with the fans. If an artist has 20 million Facebook fans, then creates a post and only gets four "like"s, or if all the comments are in another language, those 20 million "like"s are probably not real.
You can do the analysis and figure out where people are coming from and where they're coming from. And, yes, if they come from a different country, they've probably been purchased. If you look at Twitter and see they have 200,000 followers and are following 300,000 people, it's also probably not real. And obviously, when we're looking for someone to partner with, we're trying to find acts with a substantial fan base that is legitimate.
Musician Coaching:
You've worked with tons of successful artists. Talent and a healthy social media following aside, what are some of the personality traits that the musicians you've worked with who have made it have shared that you think have contributed to their success?
BS:
That's a pretty easy answer, and it's funny that the answer is not "the music"; it's their work ethic. All the artists that really succeed have been willing to do anything in order to win.
For example, if you look at Master P, he may not be considered to be the best rapper out there, but he's one of the hardest working men in the music industry. He knows what to do from a business perspective and is constantly grinding and reinvesting in his own company.
And then there's E-40, one of the very few rappers who can be at the top of his game as an artist and also the top of his game as a business man.
Musician Coaching:
And both of those artists also had legitimate, in-the-black businesses that pre-dated their affiliation with a label.
BS:
Yes. Both of these guys started independently, slinging CDs from the trunks of their cars. In their early days, they'd often reference the "dope game" vs. the "rap game" in terms of how they had to sell things. Ironically, there's still a lot of truth behind that concept:  The same methodology that goes into selling drugs goes into selling CDs. You'll hear it in these rappers' rhymes; they sell music like they'd sell crack. People like Master P, E-40 and others that have succeeded really have the business locked down, and that is a crucial ability that has denoted the success and longevity of careers more than any one single element I can think of.
BS:
These two examples you give rose during a time before the Digital Age, when some of their strategies may or may not have been relevant in today's music industry. Are there artists you think are doing well right now in the modern music industry that other artists should emulate?
BS:
I can give you a perfect example. We signed an artist named Lil Mouse out of Chicago when he was just 14 years old, and he's now 15 or 16. What he's done is surround himself with a really solid team and made viral videos that have caught the attention of a lot of people in the industry, including Lil Wayne, who has helped propel him to new heights. He's constantly on the road traveling and doing shows and has been featured on a number of media outlets, including CNN, WorldStarHipHop – the biggest urban website. He's constantly in the limelight and active, and we believe this guy's about to blow. He's also an amazing rapper. You need a great team, great music and to be active and out there in order to get to the next level.
We also signed a lady by the name of Lil Debbie. We're hoping to put out her album in March. She's developed her reputation as a beautiful white rapper with a great fashion sense, primarily through Instagram. She models and has a clothing line. All these peripheral elements will help propel her career forward.
We've been tremendously successful at RBC with up-and-coming artists like Pac Div. And The Ranger$ have had 100 million hits on YouTube.
Musician Coaching:
Instagram is the one social media channel I haven't yet seen really make the needle move by itself for someone.
BS:
It's an interesting story. And of course, each artist and marketing situation is unique. Lil Debbie has the rap skills, but she also has a three-pronged head with also being a model and a fashionista. Instagram has led the charge, and we're leaning really heavily on it. Part of the marketing plan is to offer a DigiBook that has a lot of racy pictures in an effort to capitalize on her huge Instagram following.
Musician Coaching:
And what are some of the ways you feel RBC supports its artists?
BS:
We understand what it takes to be successful and, most importantly, profitable. Our goal has always been to give the artist and not the label the shine. We want to give the artist the ability to grow and blossom. We've had a lot of opportunities to upstream artists to major labels, but we've been even prouder of the artists that have passed on those deals, retained their independence and made an effort to really brand themselves and build a huge future.
To learn more about the work Brian Shafton does for artists, visit the RBC Records website. You can also follow the company on Facebook.