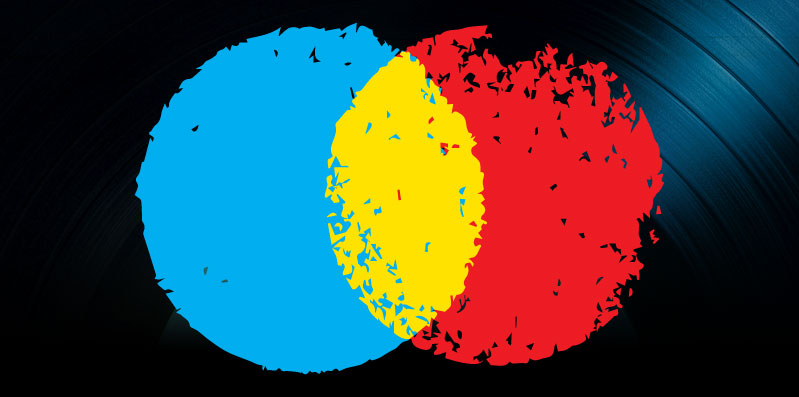 Music Business and Burgers with Rev. Dave
This is an interview I conducted about a year ago with Reverend Dave Ciancio – a gifted music manager and blogger and more recently a bar owner.  If you are in NYC and have a taste for Bourbon look him up at the Idle Hands Bar.  It is a re-post, sorry about that folks – I will be back to regularly schedule programming soon.
I was fortunate enough to sit down with my friend Reverend Dave Ciancio from Yeah! Management.  Dave was one of the founders of the hard rock indie promotion, marketing and management firm The Syndicate and recently has started  Yeah! Management.  I have been fortunate enough to know Dave for a long time and have watched him help the careers of dozens of hard rock bands.
Musician Coaching:
Tell me about Yeah! Management!
DC:
I run Yeah! Management, an organization within Artist Arena. Artist Arena is a company that handles VIP Fan Clubs and tickets. So for example if the Rolling Stones go on tour, you can by a seat on the stage and a drink with Mick Jagger for $10,000. We don't do the Rolling Stones, but that's the concept.  What's cool about it is that we have access to all the people that Artist Arena has access to, whether that would be Green Day's manager or the people at Warner Music Group or the Agency Group people. So, it becomes beneficial for our own artists to learn and watch and piggyback onto what is happening in the larger company.
Musician Coaching:
So you're doing primarily hard rock and metal management, like Poison the Well and Shadows Fall. What are the other stand-outs?
DC: Shadows Fall is our flagship band, and I've been working with them since they were unsigned. They are kind of my band of brothers. They bring in a lot of attention from metal bands. A lot of our roster is hard rock, but we have a couple pop bands like TAT and VersaEmerge. We're all over the place as long as it's rock and roll.
Musician Coaching:
What gets your attention as a manager business wise?
DC:
From my last couple years at The Syndicate I was on a signing freeze. I wasn't looking for anything new. I really believed in our roster and felt really committed and busy and had enough going on that I didn't see a need to expand the roster. When we started the new company, I realized that without having to be in charge of doing all the marketing stuff I definitely had time to bring on more. With bringing on new employees and being in a new situation, I realized we had room for new bands. It became about relearning a process I hadn't done in a few years – looking for young talent. The more popular your roster gets or the more successful a band you manage gets, the more bands that come to you. I couldn't pick out a particular attribute that really shines, but in the end it comes down to, "Do I have an appreciation for the songwriting? Do I like the band members as people? Are they business savvy or willing to be business savvy?" And then there's that Superstar X Factor – "What makes this band stand out? Is it the actual players in the band, the vocalist, or are they pretty? Do they own some other company or do something else that might help jumpstart their career, like a merch company or are they a skater?" It's any number of things, but my criteria has gone up, and I'm a lot less willing to jump on things because I like them. I've found many times in the past that just because you like a band doesn't mean you should work with them, and sometimes it's better to just be a fan or help people out. Criteria wise? Be awesome.
Musician Coaching:
The online thing has changed a lot, and you've spent a lot of time working on marketing with bands. Are there things out there you think all bands should be doing to promote their careers that are low- or no-cost?
DC:
Everybody needs to be on Twitter and Facebook and Myspace. If you're not there, what are you doing? You need to know how people are looking for something or how they are looking for music. Maybe it's reading a magazine or clicking on YouTube all day or looking on Facebook, or maybe a friend has to tell someone about it. You never know how someone is going to find something, so you have to be everywhere. If a person likes listening to music on Pure Volume, be on Pure Volume. If a person likes listening to music on iLike, be on iLike. If people are on a Twitter frenzy, then be on Twitter and have something interesting to say. You have to be where the people are, and that's the foundation. Once you're there, you can market yourself; but if you're not online, what's the point?
Musician Coaching:
I notice that you do a lot of social networking yourself. Do you have any suggestions for expanding your reach?
DC: The standard answer applies – be interesting. Find something you like to talk about or are an expert on, or something you think you can use to draw attention to yourself. For example, I like to talk about burgers, so I started a burger Web site. Aaron from Underoath is a big foodie, and people are starting to know him because of the food. It takes him out of being just an artist, or the drummer in the band or the singer in a band; he's now a food guy. So there's another reason for people to pay attention. I think one of the problems with marketing today, especially for bands is that is becomes very unilateral – "Talk about the music." People who are into music are into lifestyle. I think if you're going to be on Twitter and Facebook and bother to have a Tumblr blog, you need to realize that the audience you have probably isn't just interested in music. If you can bring something else to the table, bring it. Social networking is all about tools, and you have to know how to use them. There are all kinds of Twitter applications that can help you find new people or stay on top of your account. I check my Twitter karma once a week for my marketing stuff – Am I following all the people that are following me? Am I following too many people that don't matter? In the Twitter world this is looked at as spam. It's really about knowing how to use the tools.
Musician Coaching: Talk to me more about aspiring artists and what they should be doing to maintain relationships with their fan base?
DC: There's nothing more important than engaging a fan base. If people have found their way to you, you have to assume it's not just about music. I can't tell you how many times I listened to Pantera as a kid, and all they did was talk about smoking pot. I liked smoking pot as a kid, so that appealed to me. I'm not saying every band should go on their website and start talking about pot, but you need to find what you do and figure it out and use it. It all comes back to be interesting and find out how to network. As far as generating mailing lists, it's just natural. If you're going to have a Myspace page, get a Mozes account, and if you're going to have a Mozes account, get a Reverb Nation account. You can collect e-mails and phone numbers. For young bands, I'm a big fan of Ning and Drupal Sites. You can create your own Myspace and social network. We did this with Shadows Fall, and had a lot of success. We had a couple thousand people and called it a fan club, and told people to sign up for free. To use that appropriately, I can send people on there a message with the click of a button that says, "Tickets for our new tour are on sale today. We're going to give you people 24-hour access before the public." Things like that are really good.
Musician Coaching:
Being a hard rock band or a metal band, the road has to be a part of your life. What was the process of building a touring base like?
DC:
It's really hard, especially in modern times and the modern economy. There's no money out there.  You have to give to get. When I first started in the music business and I wanted to manage bands, there was certainly not enough money on the table to do what I wanted full time, so I had to DJ at a club on Tuesday nights just to make the rent. It's a matter of how much you're willing to sacrifice. If you're a young band and you want to build a touring base, get on the road and figure out how to stay on the road and maximize on the road. Keep costs down.
Musician Coaching:
Are there any specific tricks or common mistakes you see when people overspend?
DC: I think the most common one I see is that bands will spend a significant amount of time on the road getting paid $100 per night, scraping nickels together to get to the next gig and just pulling into town with three drops of gas left in the tank, and the minute they see a little bit of success, it becomes a game of luxury – "Now we want three guitar techs and two buses." The magic disappears at some point. Not everybody can get up and stay up. And then they get accustomed to it and can't adjust their business to fit economies of scale. The biggest mistake I see is getting a taste of it and not realizing you may not see it again. It's better to get a taste of it and then try to keep as many of those methods of saving money with you so you keep your money.
Musician Coaching:
Do you think it's necessary for most artists to discuss something other than their music?
DC:
It depends. I love to look at a band like Pantera. For years all they were was "F**king Pantera," and they didn't need anything else. Then the DVD's came out and we saw them backstage and partying and playing these massive shows and that took it to the next level.  That's how they got their personality. Even if you're Dream Theater, and you're clearly a musicians'-based band, play that up. They talk about drum lessons and guitar lessons and tablatures. Maybe they're not talking about the new single on the record, but they are still talking about something else and appealing to the audience. I think it's important to talk about something more than the songs and the tour and the record. What else are you doing that makes you who you are?
—-
You can check out Dave's quest for Burgers and of course his music management company at Burger Conquest and Yeah! Management