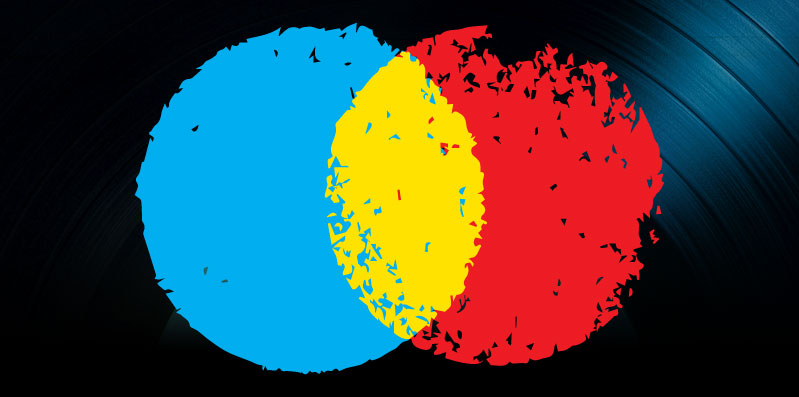 More about Music and Brand Integration
Marcie Allen is the president and founder of MAC Presents, a sponsorship and fulfillment company that specializes in aligning brands with music.  Prior to founding MAC Marcie was a marketing director for Cellar Door Concerts, worked at William Morris Endeavor and owned a successful booking and events company.  Recently Marcie became a Billboard Women in Music honoree.
Music Consultant:
Marcie, thanks for taking the time to speak today.  I remember when I first met you that you were booking college dates and promoting major festivals like Dancin' in the District, The Voodoo Music Festival and DC Sessions.  What made you decide on sponsorships?  Was it just observing a shift in the marketplace or certain opportunities that arose?
MA:
I wanted to focus on what I felt I did best, which I think is really important. That was selling.  I felt that I'd been in the music industry for five years and I had been around it my whole  life, and wasn't making any money.  For the first company I started- I wanted to get out there and fill a niche, which was booking colleges. Then when I started my second company in 2004, I realized I had a knack for connecting artists and brands and figuring out an authentic way they could be in business together.  That's why I started Mac Presents, which stands for Music and Companies.
Music Consultant:
What are some of the deals you have put together since founding MAC presents?
MA:
Deals I've worked on are Tim McGraw and Faith Hill with Jeep, John Mayer and BlackBerry, John Legend and E&J Gallo Brandy, Lady Antebellum and Brita, Keith Urban and Kingsford/KC Masterpiece, Frito Lay and Tim McGraw, Drake and BlackBerry. We've had a good year…
Music Consultant:
When you're sourcing deals like that are you going directly to management to broker this kind of deal after the brand has become your client?  How does that usually work?
MA:
I work with pretty much anybody that pitches me the artist.  It can be a manager, an agent or a record label. It's whoever calls me.
Music Consultant:
Tell me about the genesis of the pitch.  How do these collaborations come about? Is there a certain type of pitch beyond "I think Tim McGraw should be in a Jeep commercial"?  Brand and music integration seems a lot more sophisticated than it was several years ago.
MA:
It depends on the deal. With Tim McGraw, Faith Hill and Jeep, they had a story. They were out in one of the production guys' Jeeps when they decided to get married, so it was a natural story to tell:  the progression of their relationship over the past ten years to the new four-door Jeep, because now they have three girls. So the Jeep now seats five. It's about telling that story that's really authentic and fits with the artist and the brand. When we pitched it to Jeep, it resonated perfectly.
Music Consultant:
That's clearly one that's an authentic alignment.  Sometimes you see integration that can be creepy and weird. But that's a good one. Are there other examples?
MA:
Every deal is done differently. Sometimes the brand comes to us and says, "We're launching a new product." Sometimes, like with BlackBerry in 2007, they were predominantly a B2B brand, and they were looking to reach that consumer space in the 18-34 demographic. So as we sat down and analyzed a list of artists.  John Mayer was perfect because he was already an avid BlackBerry user. And it was a way for BlackBerry to reach this desired demographic, which was the same as John Mayer's fan base. And that's how we did the deal.
Music Consultant:
What about developing artists? Are you seeing anything going on in this space for them? I see occasional placement in commercials that are just syncs, but I don't see any bigger placement, except for maybe FreeCreditReport.com.
MA:
Yes. Those guys are from Canada. I've read that story.
Music Consultant:
Examples of small artists partnering with brands are few and far between.  Is there anything you have seen in your space that would help people partner with a brand or are those opportunities just a case of lightning striking?
MA:
It depends on the brand. It's difficult for me to say, "Yes there are opportunities" or "No, there are not opportunities." When I did the deal with Lady Antebellum and Brita, Lady Antebellum only had one single on the radio. This was in 2009, and it was renewed twice because it was such a great partnership.  They only had one single, and the album hadn't even come out yet. There are opportunities, but I've never actually done a deal with a completely unsigned band. I've done deals with bands that are making $5,000 per night, and then they've turned around and made $10,000 with a sponsorship. It's a great way to continue to build their fan base, especially if the brand comes to the table with advertising dollars.
Music Consultant:
Can you elaborate on how these brands integrate? I know it's more than just digital signage or slapping a logo on things.
MA:
It's about content and creating a memorable experience for the consumer. It's not just about signage at all. It's about what they can do, whether it's have the artist's video, where someone dances in front of the green screen and they're able to be superimposed in front of the green screen and then pushing that out to social media via Facebook, Twitter or Myspace. There are a lot of different ways fans can interact with the artist's music, which is important to the brand and the artist.
Music Consultant:
What are brands coming back and telling you they want from artists? Which kinds of content and which kinds of involvement?
MA:
Mostly it's an exclusive song or an exclusive version of a song, or a meet and greet, or "Here's a chance for you to have dinner with them before a concert, whether it's a sound check party or something else." The traditional meet and greets aren't as exciting anymore, so it has to go a little bit further. As far as content goes, content can be music or B-Roll footage of life on the road with the artist. There are all different kinds of content. But brands are looking for more authentic ways to connect with the artist's fan base and their consumers.
Music Consultant:
Is there a certain trait that is common among artists that get more placement with brands or more interactivity with brands?  For example, how did Lady Antebellum become associated with Brita?
MA:
With Lady Antebellum, we knew they were a green band that was looking for a small way they could give back. So, as we sat down and figured out different brands we were going to approach, Lady Antebellum was getting ready to head out on tour with Kenny Chesney, and Brita was a way they could cut down on their bottled water use – not eliminate it, but cut down on it. It was just a perfect partnership and a small, authentic deal that started in a way where it grew into a larger endorsement deal over the period of twelve months.
Music Consultant:
Are there a lot of offline components? Are people still wrapping buses and doing banners on stage? When we first met, when an artist got an endorsement, that usually meant that Jack Daniels gave them a Jack Daniels guitar and threw up a banner behind them on stage and artists were paid for such product placement.
MA:
It's totally changed now. Banners are gone.  Every deal is different. You can do a deal where you are a social media ambassador for the brand. We didn't even know what that was five years ago.
Music Consultant:
I'm not even sure I know what that is now…
MA:
It means you're tweeting about the brand, partnering up with them for a charity initiative of launching a new product. Social media ambassadors are becoming very widespread now, especially more with celebrities.
Music Consultant:
Do artists have to announce somewhere publicly that they are receiving a paycheck for endorsing products in this manner?
MA:
Yes. They have to disclose that.
Music Consultant:
What about the future? Do you think brand integration as it's becoming more common will trickle down to mid-level and smaller artists as opposed to just artists who are icons?
MA:
I think so. The bottom line is, it takes a lot of time and energy to get deals. A lot of people think, "I can just call the company, and they should be happy to be doing business with me." That's not  the way it works. There is so much time and energy that needs to be put towards it. So as an artist is building a career, if they have the time and energy to put towards it, or their management team or record label or whoever it is who is helping them out has the time and energy puts something towards it, great. But sometimes it takes me six to nine months to close a deal with an artist and a brand. I think that's something that's misunderstood in the industry. They think, "Oh, we can close something in three weeks."
Music Consultant:
I'm guessing there are dozens and dozens of layers of approval and many companies that are involved in the overall brand strategy:  the advertising agency; the product itself; the brand; that kind of thing.
MA:
Exactly.
Music Consultant:
As somebody who worked with a great number of developing artists and now works with some of the bigger artists on the planet- do you have any generic advice for artists that want to pursue partnerships of this kind?
MA:
I would say, especially if bands are unsigned or starting to build their story, do your research, figure out what you can do for the brand. So, if they are a product that is trying to reach a college crowd, and you've been playing different college bars, and you feel you have a way you can help them reach their desired consumer, don't just call the brand and say, "This is what you can do for me." Figure out what you can do for them, and how you can help them achieve their marketing goals. I think that's one of the biggest problems with the approach of many artists out there.  It's important to know that there are some brands that are very experienced in the music space, and there are some brand managers that have never done anything in the music space.  There's no such thing as a bad idea.  The brand may not like your idea but that's a different story.
—–
To learn more about Marcie and her company check out MAC presents.