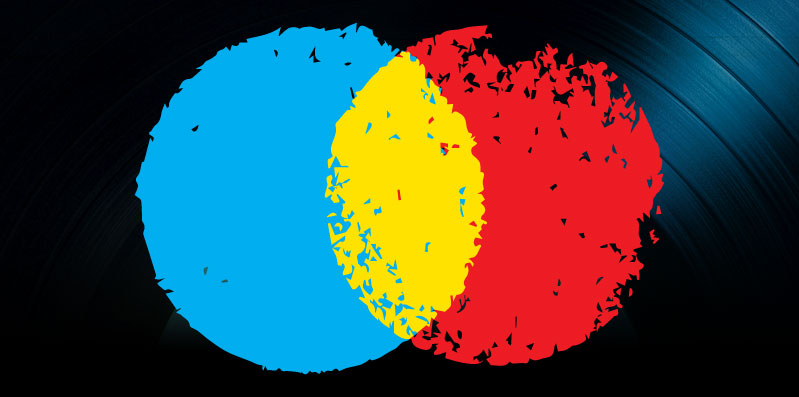 Producer, Engineer and Mixer Management
Bennett Kaufman is a seasoned music industry professional who currently owns and runs a Los Angeles area music management company called The BK Entertainment Group. The company specializes in managing the careers of record producers, mixers, songwriters, recording engineers and artists as well as providing consulting services.  Bennett got his start in the music industry in the mid-1980s, when he worked with the small A&M-distributed record label Gold Mountain Records.  From there, he went on to do A&R for RCA Records. During his decade-long tenure at RCA he was responsible for signing and developing artists and bands including Treat Her Right (which eventually became Morphine), Michael Penn, Lita Ford, Stacy Earl and one of his self-proclaimed all-time-favorite bands, The Smithereens.
I recently Interviewed Bennett to ask him about his career and what it takes to be a producer in the modern music business.
Music Consultant:
You've worked with a lot of big names throughout the course of your career. You went from RCA to producer management with Steven Moir. What is the business of producer management all about? Is it a simple as getting your guys work and getting them the best fees?
BK:
My approach has always been more of a creative approach – really looking and trying to understand the talent of the guys I represent and getting to really know them as people. I think one of the largest parts of hooking up artists and producers is matching the personalities. I could recommend five multi-platinum producers for a particular act that all work in the same genre, but that doesn't mean they're the right people to get on with for three months in the recording studio. I still look at the creative side. I listen to the music, and I try to ask questions about the artist and their temperament and really what they're trying to achieve, so hopefully I can make a recommendation of one or two people as opposed to, "Here are ten guys that really make good records." That's really the challenge of it for me. The deal part just comes over time. You learn how to do that. But bringing the A&R background into it I've found to be really helpful.
Music Consultant:
Has your business changed much since you've gone from working with Moir to on your own?
BK:
I don't think anything has really changed that much. I was fortunate that after leaving the majority of the clients chose to follow me and asked me to continue to represent them. I was blessed about that. And we've added new great clients as well, so we've been able to expand, and I get to work with more people than I did before. But it's fairly similar.
Music Consultant:
It must be harder to get people work these days. And you really do represent the crème de la crème. Even though there are more records being made, I'm going to guess that it's much harder for you to find opportunity for them to get paid what they're worth.
BK:
That's exactly right. The challenges are certainly different than they were. From a major label standpoint, there are fewer records being made. We have so many less labels and fewer A&R people at those labels, so less artists are signed and less get the opportunity to make multiple records. It's all less and less and less. Budgets are smaller.
Music Consultant:
You're one of the few guys I know that aren't at a label, but can still knows what's going on with major labels. How much are major label recording budgets down?
BK:
Honestly, they really vary so widely. There are still expensive recording budgets of $200,000-$300,000. And I'm speaking in the alternative rock world where our clients tend to live. I won't speak for the urban or pop world, which still have massive budgets and a lot higher than that. I guess the biggest change is in the past, rarely did we see a $50,000 budget from a major. We see those more and more. The bands getting signed that are new are getting fewer funds to record with. But once they have some success, there are healthier budgets. I guess the range is what's changed.
Music Consultant:
I remember the low end of a recording budget when I was doing A&R between 1997 and 2003 was in the $200,000 range.
BK:
You never saw $50,000 or even $75,000 recording budgets from a major before. You'll see some of those now. You'll probably more likely see a $75,000 than a $50,000, but they are out there. There are smaller things. We're seeing more EPs to start off than we ever did. Things are definitely changing.
Music Consultant:
I have so many questions for you, because your vantage point is such a unique one. What are you looking for when you're picking up talent now? Is it people that are working regularly as far as you picking up clients? I know you don't have much or any room in your roster.
BK:
There's always room for somebody who is super talented. I haven't changed the process much from when I first started, which is for the most part, "Let me listen to what you do." The only caveat to that may be to a certain extent, even if I believe someone has talent, it's a catch-22 when they haven't been able to do much that means much. Then, I may not be so interested in picking them up now, just because I have  other folks I'm representing that are all working for work. There aren't as much opportunities out there, so to take on more people and make it a vying business is not something I'm interested in. I like keeping it fairly manageable and make sure everybody is working. Certainly if there are people that are established and looking to make a change for whatever reason, I'm always happy to sit down with those folks.
Music Consultant:
What advice would you give to somebody that is coming up as a producer? Is it "work all the time," or "build relationships"? That probably seems to have changed, as there aren't necessarily enough people making big records to get those engineer and second engineer gigs on major records.
BK:
Advice to an up and coming guy:  I don't know if the advice has changed from in the past. It's a harder road for them. You hook up with any and all bands you can that make sense for you musically that you understand and try to get in the studio and make records, whether you're recording, producing, mixing. You just need to be working. Don't be afraid of spec opportunities – working for free or for low money. I'd just get anything and everything you can and hope as the band reaches a higher plateau of success, they are willing to bring you along. If they get signed to an indie, you get that opportunity, or if they get signed to a major, they bring you along. That would be the goal.
Music Consultant:
If it hasn't changed, it hasn't changed. Sometimes I feel like I've been out for 20 years as opposed to five.
BK:
I don't know if it has changed in that respect, in terms of advice for somebody young. Certainly it's a much more challenging environment than we had several years ago, without question. It all keeps circling back to the fact of less records being made and certainly less records being made that are well funded. There are a lot of records that come out, and bands on indies or not even signed at all have the opportunity to record now, and technology has certainly played a role in that. But I don't know how many of those are paying gigs for producers, engineers and mixers.
Music Consultant:
You're also in a unique position to comment on advice for picking the right producer. I'm sure you've seen some disasters, just by virtue of the fact that you've been  involved in probably thousands of records at this point.
BK:
It happens. I haven't been involved in that many that haven't worked out either from the management or the A&R side, but it happens from time to time. And you try to rectify it and move on.
Music Consultant:
What's your advice for picking the right guy, as opposed to just avoiding disaster?
BK:
At first I try to get the temperament of the band and figure out what they're like and what they're not like, and make sure the clients get an opportunity to both speak to them and meet with them, preferably multiple times so they can get comfortable together and see how that goes. Everybody should be as honest as possible up front about how they want to record and how they don't want to record. Other factors are that – and it sounds silly – alcohol and drugs come into play. You may have somebody that is really into something and someone that is really against it. You need to identify that up front so that's not going to be an issue. Personalities and recording styles are really important.
Music Consultant:
I guess it would be the same as it's been, where band members sit down and listens to some of their favorite records and intelligently discuss which aspects of which different producers they like. Being able to make an informed decision in that matter is probably still par for the course.
BK:
I think so. I think there is a lot of technical stuff I don't take part in that takes place between the artists and the producers:  "How are we going to work?" "Are we setting up live?" "Are we overdubbing everything?" "How do you like to approach this?" "How do you like to do vocals?" All of that part of the process is important to get up front. Some producers are very flexible and will change their ways of doing things to fit an artist or a band, and others are very definitive in the way they work. Sometimes you find out in discussions early on that this probably isn't going to work because of those choices. I said it before, but I think personalities and temperament are really important to address. I try to get that matched up right.
Music Consultant:
One last question. Of the guys you have worked with, do worked with or will work with, have you identified any certain character traits or practices and habits that distinguish the people that are successful from those that aren't?
BK:
Two of the biggest factors or differences I see and not in this particular order are the ability to communicate, and having a real handle on and understanding of songs and song structure. I think the guys that are really successful have a handle on songs and being able to identify what works and what doesn't work, and get that right before even getting into the studio. I think the ability to communicate is also key. You often hear producers talking about being a psychologist, or the old "fifth member of the band," so you can quickly get that relationship and earn that respect with people and communicate. When you're going to be critical of their performances or ideas, you have to do it in a way that is respectful and motivating. I think those factors separate those guys that never get to a certain point.  All the guys I see seem to have great work ethics and great work habits in terms of being able to put in long hard hours, and having a real love for the music. That personality – to be able to get on with the band and be able to get what you want out of them in a way they're willing to do it and that challenges them so they want to work with you again – is really critical.
You can learn more about Bennett and his management company's services for producers, mixers, songwriters, recording engineers and artists by visiting The BK Entertainment Group website.