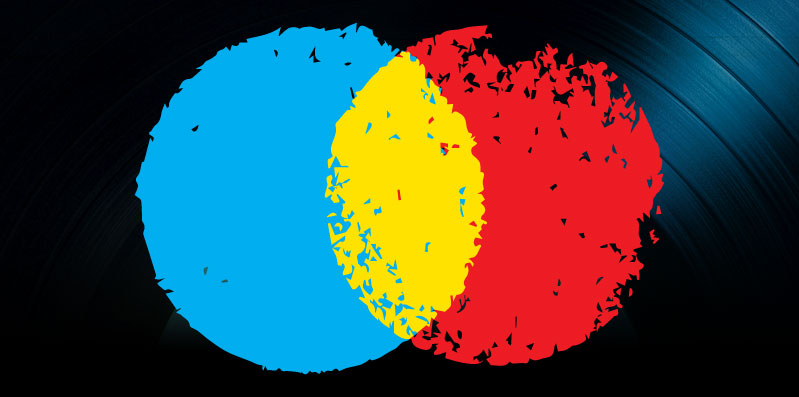 Making it in the Music Business
Jeff Biederman is a Los-Angeles-based entertainment lawyer at Manatt, Phelps and Phillips who represents artists and others involved in music, film, television, books, advertising and technology. He got his start playing music as a singer/songwriter and decided to go to law school, becoming a litigator for drugs/product viability, then practicing employment law. After deciding to switch gears, he and a fellow lawyer decided to open up a practice focused on issues in music and entertainment. Jeff's expertise lies in drafting and negotiating record deals, production deals, publishing agreements, executive employment agreements, producer agreements, television and film deals, sponsorship agreements, branding deals, catalogue acquisitions and many more. He is also a regular lecturer on a variety of entertainment and media law topics and frequently teaches a London-based class in International Entertainment Law. He is also coauthor of the casebook, Law and Business of the Entertainment Industries. Jeff's clients include America, Dierks Bentley, John Bettis, The Estate of Miles Davis, Univision and Robin Williams.
Jeff talked to me about how the music industry has changed in the past 20 years, and how musicians can set up their careers for success in today's market. He also talked about the modern record deal and why artists need to diversify their marketing strategies and their work in order to thrive.

Musician Coaching:
Thanks so much for taking some time to talk, Jeff. How did you get into the music business?
JB:
For five years in a row, I participated in the ABA Young Lawyer's Division, teaching people about how to get started in the music business is genetics, because there's so much nepotism in the business. I initially went the opposite way. My dad was EVP and general counsel at Warner/Chappell music. So, I went to New York City from L.A. to do something totally different:  drugs product viability work. As much as I adored my dad, I didn't want to just be known as just his kid forever.
I was a litigator in New York for about three years, then moved to Atlanta. I had switched to do employment law litigation. And then my dad got a very rare form of cancer, and the prognosis was not good. But somehow, four hours after brain surgery, he was already writing me notes about the Yankees in the World Series and was back at work three weeks later.
It was one of those great life-changing moments. I was doing labor and unemployment work and felt just exhausted by it. I came to a point where I just decided I couldn't do it another day, and I went home and quit my job at the law firm where I was working.
Another guy at the firm had been doing some entertainment work, and I joined him. The market was very hot. And because we were doing something totally different from what the law firm I had been working at was doing, we didn't have to take any clients, but still got some great referrals that kept us alive. Probably the biggest client we got was the Atlanta Economic Development Corporation, which is kind of like the New York/New Jersey Port Authority. We did some trademark work for them shutting down the gypsy shops and carts that were popping up around Atlanta for the Olympics. For a small law firm, having them as a client was like finding Willy Wonka's Golden Ticket. It kept the doors open while we were finding baby bands.
And in the process of this, I had to refinance my house. The guy who appraised my house was about my dad's age. He saw all the music-related stuff around my house, and he asked me if I worked in the music business. I told him I didn't, but I did volunteer work for the Georgia Lawyers for the Arts. He asked me if I would listen to his tape, and I did. It wasn't for me, but he was a really nice guy, and we became friends. He kept bringing me tapes, and the fourth time we met, he brought me a tape of these kids who were rehearsing in the studio next to him that he thought were really good. I listened to them, liked it and got a deal for them with RCA in just a few weeks.  While the band never took off ultimately, it opened up a bunch of doors for me, and I was able to meet a lot of people during the shopping process.    
Musician Coaching:
And who are some of the clients you are working with now?
JB:
My practice goes from Miles Davis to Dierks Bentley. I also represent Chonda Pierce, who is the #1 Christian comedienne in the country. I also work a lot in film and TV. I represent Robin Williams and Hayley Orrantia, who is one of the stars of the new Jeff Garlin television show. I also do music licensing for companies like Univision and music work in the advertising space for Coca-Cola, Ford, McDonald's and all kinds of companies. It's a pretty broad practice.
Musician Coaching:
I want to get back to issues surrounding aspiring artists. How have things changed since you got that first band signed in the mid-late 90s?
JB:
That was also when I met you. And you probably remember, it was very different back then. People were still buying music. We had a very DIY philosophy in Atlanta, because we weren't in the two major media centers of New York and L.A. And when I was starting out, I benefitted from the fact that La Face and Capricorn Records were in Atlanta, and there was Breaking Records in South Carolina. So, that region was pretty hot for urban and rock music. If you could build up a following of 100-150 people in a popular Atlanta club, you could then trade it out with The Handlebar in Atlanta or Rhythm and Brews in Chattanooga, maybe the WorkPlay in Birmingham. You could use a hub-and-spoke system to build a regional following, which would compel music industry guys from L.A. and New York to come check you out.  
These days, the Internet has become a great equalizer and makes it so artists aren't limited to a specific geographical area. But the problem is, it's hard to break through all the noise.
Musician Coaching:
And how are you seeing people doing that? I know you recently got someone a major label deal, but those really are becoming fewer and farther between.
JB:
They are, and they are also much smaller in terms of dollars than they used to be.
If you are really smart and tech savvy, you can build up a lot through social networking. People discount a "like" or a "friend" or a Twitter follower more each day, as sophisticated bots crop up on social networking sites that make these a little less valuable than they used to be. But if you have enough eyeballs on you, people will come. What we're really selling these days is eyeballs. Even I am, to a certain extent; the reason I get more clients these days and that more people take my calls is because of eyeball power. Eyeballs help build a following.
People have been getting really creative. I read a story a few years ago about a comedian who was supposed to be doing a show in Philadelphia. In the end, there were some booking issues, and he wasn't going to go. A woman from Philadelphia Facebook messaged him and expressed that she was really disappointed he wasn't going to perform. And the comedian wrote back and said, "The show fell through at this particular venue, but if you can set me up in another place, I'll come."
And this woman got a place to book him and got 150 people together to come to this show, and he was able to make it. A light bulb went off in his head, and he started doing "pull" entertainment rather than "push" entertainment. In manufacturing, the idea is, you pull the resources you need instead of having them sitting there rotting in warehouses. So, this comedian decided to do "pull" entertainment and fired his agent. Now, if you want him to come, you find a venue and 150 bodies, and he'll fly to you. He's making a lot more money, because he doesn't have dead dates on a tour. He goes where he's needed, and his business is much more efficient.
Musician Coaching:
I've always told people that it's easier to bring your show to an audience than to bring your audience to a show.
JB:
Exactly. And I hammer my clients with this idea:  You're selling a product, but it just happens to be you. You just have to get creative about how you market yourself. How do you get enough people talking about you? The marketing ideas being used are old; they're just in a new format. You build a little following, then say to your followers, "I'll give you some kind of an incentive if you bring 10 followers, 10 friends, etc." And that incentive – that "carrot" –  is a private show, a signed picture or something else of special value to them. It increases geometrically. If you have enough going, you can make something happen.
The flip side is, I represent this band Kan Wakan that just signed to Verve. They are very cool and have kind of a symphonic rock sound. When I found them, it was like the 90s again. I had people sending over deals, and they had never played a live show and had only recorded three or four live songs. People were really reacting. The old model still works. It's just very rare that it does, and there are fewer zeros in record deals.
You and I were both working during the heyday of the industry. But even during the heyday, people would come into your office with a CD and sit there like a blob. And you'd go through your 10 or 15 core questions to see if they were really trying to make their career happen. And there were some really hard-driving, smart and thoughtful people who you just wanted to work with, even if you knew it was going to be a long road to getting paid. But there were other people who were sort of lazy and would sit on the couch and had no fan club, weren't touring, etc. At the end, you would sit back and think, "If you're not investing in yourself, why should I?"
If you want to make it, you, first of all have to be great. But that's kind of God given. And then, you have to work harder and be smarter than the rest of the 10 million people who are trying to make it. That's what someone will be looking for in a partner.
Musician Coaching:
As a lawyer, what advice do you have for bands just starting out that are looking to make music a career? What do they need to legally set themselves up? I know a lot of people are still emailing themselves songs as a "poor man's copyright."
JB:
All the "poor man's copyright" does for you is fix a date and time when you wrote the song. What you need to do is go to the U.S Copyright Office website and download a form PA and turn in the songs. I think the process is all digital now. But it is really important to copyright your material. When it comes to copyright infringement, the government assigns different levels of punishment depending on how bad the copyright infringement is, so you have to have your work copyrighted in order to provide enough information about your music. It's very difficult to prove damages, especially when you are a baby band. And also, the court can award you legal fees, and lawyers can be as expensive as the damages you get. Filing for copyright is very inexpensive, and it's the best investment you can make.   
They also really need to sit down and do a business plan. It doesn't have to be complicated, but you have to know where you're going and how you're going to get there. You also have to figure out the connections you need and how you're going to make them. And how are you marketing your product (which is you)?
Musician Coaching:
You're a guy who represents celebrities of various statures. Where do you see most of the revenue coming from when an artist achieves celebrity status?
JB:
I think it's trickiest for the music people. It's been the industry most ravaged by piracy, downloading, etc. I tell my clients, the music they make is a promotional tool. They're going to get most of their money from t-shirts and tickets.
Musician Coaching:
And when they get to a certain level, I would imagine brand endorsements factor into it somewhat.
JB:
Absolutely. And all the digital media has made it really interesting. We started Manatt Digital Media, because we found we had this huge advertising group in New York and this big entertainment presence in L.A. and New York. The area from Santa Monica Beach, down is now called Silicone Beach, because it is popping. In fact, a lot of musicians and actors are getting involved in digital startups, because it's a great way to make some money.
Musician Coaching:
It also seems to have the same entrepreneurial spirit behind it that the Arts does.
JB:
The poster child of course for digital media startups is Ashton Kutcher. But you also have Jessica Alba and Justin Timberlake getting involved in the redesign of Myspace. Entertainers are now not only getting money, but also becoming partners in new media startups. It's really creative and interesting, but also possibly a much bigger financial boon than selling a record or something else.
Musician Coaching:
Selling celebrity is definitely different from selling music.
Do you have any parting words of advice for artists?
JB:
I say this as a frustrated singer/songwriter who ended up going to law school:  You have to be left brained and right brained about your career. Yes, you are a creative person. But if you're not a smart businessman or businesswoman, you're just a tree in the forest. Anyone can get out on the Internet, which is great. But the trick is getting enough eyeballs on you and your product in order to make money. And that comes from smart marketing. I don't know if someone that is too focused on just being an artist can make it in today's environment. You can't try too hard to avoid being sullied by marketing. You have to be savvy.
To learn more about Jeff Biederman and the work he does in the music industry, visit the Manatt website. You can also follow him on Twitter.