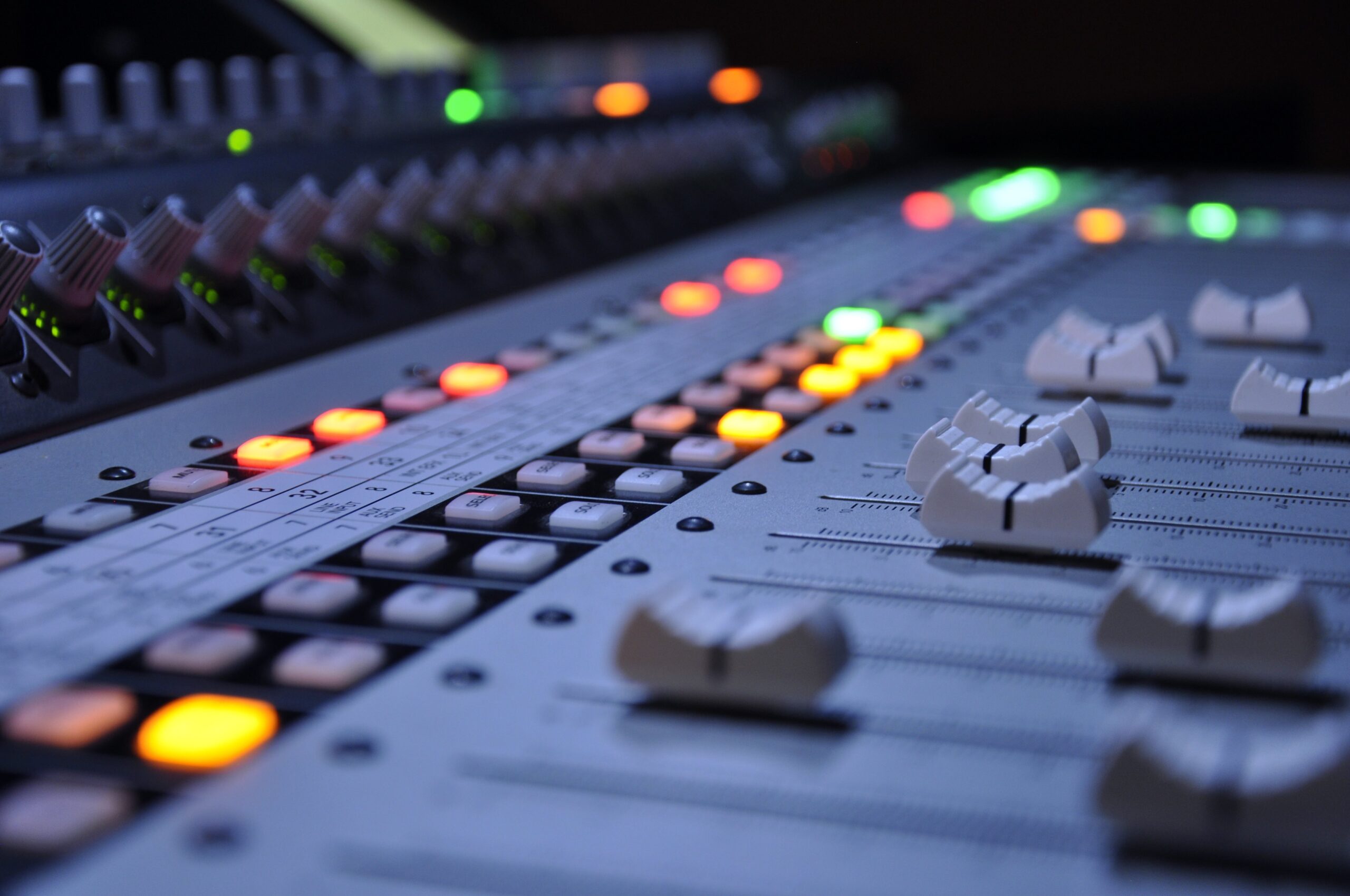 Being a Versatile Musician
Brian Viglione is the drummer for the band Scarlet Sails, known also for his work with the Dresden Dolls, the Violent Femmes and Nine Inch Nails. A multi-instrumentalist, songwriter and producer, Brian has often aligned himself with groups who incorporate eclectic musical styles and theatrical elements. In addition to his various recording and touring work, he also gives drumming workshops to help participants develop personal creativity on the instrument and has lectured at Harvard University, RISD, The Boston Day and Evening Academy and other schools around the northeastern U.S.
In Part 1 of this interview, Brian talked to me about the difference between being attached to a label and being an independent artist. He also shared some tips for artists who want to make well-informed decisions about their careers.
Music Consultant:
Thanks for taking some time out to talk, Brian. So, the Dresden Dolls was what first got you exposed to an audience of millions. What initially brought you to the project?
BV:
The Dresden Dolls was sort of a first-time professional situation for both Amanda Palmer and me. I had played in bands leading up to that. I played music all through middle school and high school and started gigging semi-professionally when I was 16 in rock clubs around northern Massachusetts and southern New Hampshire. I was also in a cover band and then I joined a cross-punk band when I first came to Boston, and I met Amanda in October of 2000.
She had really just only kind of jammed with a cello player or maybe a drummer here and there, but had never had an actual band. So, that was her first serious collaboration that really took off. I think it was a mix of a real gelling of personalities and commitment to really doing this as a profession that made it work. A lot of times people have a more casual approach towards doing music, and it's a fortunate thing when you meet somebody who matches you in your ambition and in your work ethic.
With the Dresden Dolls, we went from being kind of a quirky, sort of fringe Boston art rock scene band to the first band of that type that broke out nationally since the band Til Tuesday in 1982. That tells you something.
We got a little launch from winning this local battle of the bands, which projected us out to the rest of the country, and we got picked up by Roadrunner Records soon after in 2004 after having self-released our debut album. We proceeded to tour the world. We parted ways on a long-term hiatus in 2008. And during that time, I played with Nine Inch Nails and Violent Femmes and numerous other bands around New York and around the country. I just started Scarlet Sails with my wife, Olya in 2016.
Music Consultant:
You must have had quite the learning experience. I know with the Dresden Dolls there was sometimes a challenging relationship between you and Amanda and the label, and then between Amanda and the label when she went solo, but it likely helped you figure out working in that label ecosystem. Do you have any advice that might be of value to somebody who is just starting out in this industry and looking to find a label to work with?
BV:
I think like anything in life, make sure that you have yourself protected, and that you are willing to go to bat for the things that are truly important to you. You also have to understand the nature of the business relationship you're about to engage in.
I feel like Amanda and I differed when it came to our understanding of what the function or the relationship might have been with Roadrunner. Amanda always seemed so surprised and shocked at Roadrunner's actions or responses sometimes, whereas I was anticipating certain resistance in areas where they lacked a deep artistic understanding into the nuances of every single thing we were doing. These people were working their office jobs trying to market and promote our band, so they weren't necessarily going to understand every single motivating thrust and brush stroke that we put into it. That requires some explaining once in awhile. And that definitely seemed to get more contentious after the Dresden Dolls split and she went solo.
That being said, I didn't feel like Roadrunner was any sort of hindrance by any stretch. I felt that the staff at Roadrunner really genuinely did their best and broke a lot of ground for the Dresden Dolls. We would not have been able to do that on our own.
That happened through a combination of a great team around us, a great booking agent, manager, record label staff, and a band who was willing to get out and work hard and promote. It was also about the right timing. As a band, we had done as much as we could on our own, and we had a lot to bring to the table to Roadrunner once they showed up.
We had a great national and international fan base, which they expanded on. And we had our image and our presentation fully realized and together in what we wanted to do. To me, that was very valuable partnership. Obviously a record label – any sort of company corporation – is going to take advantage monetarily where they can, so my main advice to anyone starting out would be make sure you have a good, savvy lawyer that you have a good working relationship with, who understands the nuances and intricacies of working out contracts.
You also need to really think hard about what you want to retain as an artist and what you're willing to give up, if anything, to a label to achieve a certain kind of status or exposure in return for that. There's no blanket statement I can make about that. It's up to each individual band to decide for themselves what works.
Music Consultant:
As ridiculous as it sounds, it seems like you are in some ways in the minority as someone who actually read the fine print on the contract. That's refreshing.
BV:
We had done a lot on our own by the time we got to the label. We self-released our first album, which we licensed to Roadrunner.
Our second album, Yes, Virginia … was the album that we actually released for them. And we ended up giving our third and final release to Roadrunner for free. It didn't count against our contract. Amanda's first solo album actually counted against the Dresden Dolls contract.
We just wanted to clean up the rest of the songs and release them to our fans as that "parting gift." And they were surprised by that. We recorded it for very little money and shook hands and said, "Until we see you again."
With any contract, you have to have an understanding, going into it. We probably, in retrospect, would not have signed a seven-album contract if we could look back, but hindsight is always 20/20. We got locked in. As it stands now, the Dresden Dolls actually still owe Roadrunner another four albums.
That actually relates to some misinformation that goes around about the band. People thought the Dresden Dolls were dropped. Technically, that's not true. Amanda stayed with Roadrunner as a solo artist, but as a band, we are still committed to them for another four albums, so technically, we owe them more releases unless the label folds or they officially drop us.
Music Consultant:
I think a lot of people definitely don't understand how that works.
You've drummed some other impressive bands like the Violent Femmes and Nine Inch Nails. Often, when a band just breaks up, particularly a major label band, the person who is not necessarily the face of the band – the front man or woman — struggles to gain a foothold. What did you do right that helped you perpetuate a career beyond the Dresden Dolls, as an in-demand session player/band member?
BV:
It was exciting to be in the Dresden Dolls, because the label definitely kept a very firm grip on both Amanda and I in terms of the schedule. It was an absolutely hellish touring schedule that exhausted us both. When I decided to step away from it all in January of 2007, I was financially stable enough to ride that out and do collaborations that I was the most artistically motivated to do, which was great. Finding opportunities and being successful was just a matter of staying the course that I really have always stayed, which is to engage with artists and musicians who I find interesting.
I'm always rooting for the underdog, and I like being a part of bands that are doing something new, whether it's a well-known band like Nine Inch Nails or someone less big. Trent was doing something outside of his comfort zone by doing the Ghost album, which had all improvised instrumental music.
When the Violent Femmes got back together, they really hadn't been a band for eight years, and I joined because their drummer had recently left. There were a lot of pieces of the puzzle to put back together in terms of touring and just the general cohesion of the group because they had been away for a while. I've never done the typical studio musician or hired-gun thing. I've always just put the word out through all the various channels.
Like most of the experiences I've had in the industry, a lot of things come from word of mouth or who you know. I don't meant hat in the "schmoozy" sense – where you're sucking up to people. What I mean is, it's just about being out in the world, doing what you love and staying connected with people. When you do that, the awareness about you is high, and people will say, "We need somebody, and I've just talked to so-and-so last week, and we should give him a call." That's how it happened when I joined the Violent Femmes.
I was asked to join Nine Inch Nails for the Ghost recording because we toured with the band, and I put everything I had on the table every night, and they noticed. One of their roadies came to me one night and said, "I don't know if you know this, but Trent is watching you, man. He's coming and watching the show and he's really liking what he's seeing with your drumming." And they were joking around at the time about how their drummer, Jerome was getting nervous. But it turned out to be true.
I got that gig because I went out there, worked my ass off and gained the attention of the headlining act. And it led to being asked personally to play on his new record.
Music Consultant:
It's good to hear you say that. Our business is really making sure that our clients get as much exposure as possible, and what always comes up is, "How do I tour with bigger artists?" or "How do I play on somebody else's record?" or "How do I involve myself with the celebrity of other people in my orbit?" We always tell people we will leverage every favor we can with management, agents, whoever else is around these people. But, it really all comes down to how good a hang you are, how well you play and how likeable you are. It's nice to hear someone who has lived it validate it.
BV:
Yes. I think you have to start with the basics. Amanda, for example, is a different personality type than me. She will ask, hound, pursue every single celebrity opportunity she can and that affords her other opportunities too.
That's not so much my style, nor something that I'm interested in. But I feel completely satisfied and happy with the career that I've led thus far. And I feel like I've stayed true to what is meaningful to me as a person and as an artist, which has led me to the successful endeavors, as well.
Finding solid opportunities is really about identifying what's important to you as person, and then getting out there. Start with the basics: hone your craft; do as great a job as you can every night you can; treat people with respect; follow up in your communication with people and maintain those relationships.
That being said, there's not just one way to do it. But it's important to follow those general principles of how you conduct yourself and how you maintain relationships with people, how well you do at your craft and how much work you dedicate to your craft. Then, the "x-factor" of luck and timing come in. That's the way it feels like it rolled for me.
Music Consultant:
That's pretty all-encompassing. How does that apply to your current project with your wife? How did that come together and what are you up to?
BV:
Well, we've had a very exciting year. I met Olya in 2013, and right off the bat, I asked her what she did. When she told me she was a songwriter, pianist and composer, I thought, "Great!" I told her that if she ever needed a drummer, she should give me a call. So, there is in action: Putting yourself out there. She sent me her demos, and I really loved them. Obviously, our relationship developed, and we got married the following spring. I put a simple home studio together in 2014 just to record and have a way to get music going, but I was also touring a great deal then with the Violent Femmes, so we didn't really have the opportunity to work on music full time.
So, fast forward to when I decided to leave Violent Femmes in December of 2015. I felt like it was basically the start of the new year, and I said to Olya, "Let's do this full time." The past few years have led us closer to doing what really makes us happy. And our artistic collaboration only seems to bolster our romantic relationship.
Music Consultant:
That's really rare. Wow.
BV:
And the rarity of that did not go unnoticed by either one of us. Olya and I were just completely over the moon having met each other. And it was amazing to find out after two years of living together while I was touring with a different band that we actually got along better and had a more fulfilling relationship when we were doing our music together. It just made perfect sense.
So, obviously, to answer your earlier question further about our project, it was a leap of faith in several ways. It was our first band, and it was my first time saying, "I'm going to enter into a serious business relationship with my partner."
I was also stepping away from a fairly high-profile band where there was a steady paycheck and gigs. I have to say that all that risk has completely paid off emotionally, financially, and in all other ways, making life a much better experience. I don't mean to gloss over everything else; obviously there has been a lot of work that has gone into doing that. It just didn't fall into our laps.
Still, it was a matter of saying, "This is ultimately what we want to aim for and how we want to live our lives." And then it was about having the courage to just really go for that as opposed to saying, "Well, I know, but I should really just take the steady paycheck."
It's an unknown – entering into a business agreement with your partner. You worry about what will happen if it goes wrong. We just decided to just throw caution to the wind and say, "We know this is what we're committed to, so let's do it." Olya left her bartending job, which was getting her down and distracting from the time and energy she could be putting into a professional band. Since she left, she has done more than I could have possibly expected. She's become a complete wizard at connecting and communicating and has written more music than ever. She is a fantastic bandleader.
I think what has happened to her is a testament to what can happen when people are given the chance to do what they really want to do and are given the resources: Wonderful things can happen.
I would encourage artists to keep that idea in the forefront of their minds. If something isn't working out for you as an artist, think it through and then don't be afraid to move on to something that's really truly in line with your vision.
Music Consultant:
That's great advice and very motivating for people who are starting out and trying to make it.
BV:
And as I said before, I'm with the underdog. Part of what keeps playing music electric for me is that energy of people who are hungry to make music and hungry to get out and reach people, meet their fans and develop a community. There's no greater feeling than those little everyday successes or failures … or the efforts of a band that's really trying.
That's part of why I love being in Scarlet Sails right now is helping out other bands, like my friends who are in bands that are getting their first records going or leaving bands that they've had and taking that step forward and trying their first crowdfunding campaign. I think what really brings people together in the modern music business is rallying around friends and the community. We've definitely been doing that ourselves too. It's really enlightening.
To learn more about Brian Viglione and his current project, Scarlet Sails, visit the band's website. You can also check them out on Facebook and Instagram.