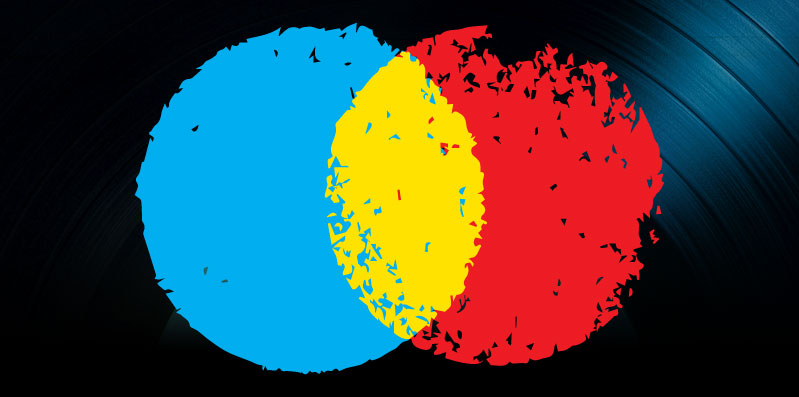 A music lawyer's point of view
This interview was originally published in 2010. While the industry has changed a huge amount since this interview was conducted, this information is still relevant to the current climate. Since this interview took place Ron has joined Scarinci Hollenbeck attorneys at law.
 https://scarincihollenbeck.com/attorneys/ronald-s-bienstock/
I  sat down with my friend Ron Bienstock to talk about getting a music business off of the ground from a legal point of view.  Ron is a very experienced entertainment lawyer who has worked with Billy Joel, Simple Plan, Dream Theater, the Goo Goo dolls and numerous instrument and music equipment manufacturers.  Ron is also one of the more talented bass players I have ever met and still plays out regularly.
MC:
So Ron, I wanted to ask you what the most important things for a band to do to set up their business from a legal perspective.  Is it registering their songs?  Is it registering with a Performance Royalties organization like ASCAP or BMI?  What is it that artists should be doing to make sure their businesses are in order from a legal standpoint?
Ron:
I think I may have a different perspective on this than others but I think that the most important thing is the name.  Obviously, if it is a band's name that we are discussing it is a different issue than a surname.  If you are "Matt Schneckman" there may not be a whole lot of Matt Schneckman's competing with you.  If however you are "the righteous dudes" you may not be able to use that name and the value and goodwill you create in the name is everything that you are in the marketplace.  Try to pick a name that you can own, exploit and remember.  There have been some very interesting names that are seven and eight words long that might not be the easiest to remember.
MC:
How do you go about ensuring that you can get rights to a name?
Ron:
Trademark searches by a professional, most likely a law firm.  I hope people wouldn't use any of the online services.  They tend not to have lawyers working there.  There is usually a gal named Sue who you call who says "that's cool" but that's not always going to be a real search.  You need to make sure the name is clear in a particular classification- it is kind of sophisticated now.  Most of the artists I deal with aren't really clear about what the international classes mean.  Most bands I would say would want to clear a name in International class 41 which is live entertainment services.
MC:
What should that trademark search and clearance cost?
Ron:
It shouldn't be more than $500-$600 and it should come with a written report to back that up, hopefully written by an attorney.  An attorney will give you advice as to whether the name is open and the second that it is clear you should apply for the trademark.  If you are doing it on your own it will cost you no less than $325 because that is the fee that the government charges.  Try to use the law firm that did the search (if you like them) because they will be familiar with your application process.  So making sure the name is usable and secure would be my first piece of advice…
Another important tip – No you can't send an undershirt to yourself in the mail with your band name printed on it in Sharpie and say that it is poor man's trademark, that does not exist…  This is a common discussion I have.
MC:
(I say nothing but distinctly remember trying this with my band demos at age 19)
Ron:
There is no such thing as poor man's trademark.  There is no such thing as poor man's anything.  There's just uninformed person's something…
Another big issue is not, surprisingly, the registration of your copyrights.  I think most Americans are fascinated by the concept of copyright infringement for all the wrong reasons.  I always say if someone very well known had access to your material (which is the key part of copyright infringement) and they produced a substantially similar composition and made money with it- it would be the greatest thing that ever happened to you but these are uncommon events.
Most people don't know that their work is already copy written when it is in fixed form under our copyright act.  So again, the sending of the disc to yourself in the mail is…
MC:
A waste of postage.
Ron:
Yes.  So, my second issue is what entity will you be if you are group?
I don't care what genre you are in which is another common mistake actually.  People often say something like "Oh, we are a country band so it's not the same as being a rock band."  My response is always that sarcastic "Really?"
MC:
It is the same in terms of a trademark I take it…
Ron:
It is in terms of your trademark and in terms of your corporate structure…  I don't care what the genre is.  It doesn't matter if you are death metal klezmer.  You are performing, you are earning and you will have taxes.  You don't want to be a sole proprietorship and you don't want to be individuals because then you are a partnership by default.   But you do really want to establish an entity because the entity will own the trademark.
MC:
So what entity do you recommend for a band?
Ron:
Well, because of the state of tax issues in many states we are leaning towards LLC (A Limited Liability Company) almost all the time.  However with an LLC you need an operating agreement.  So an LLC costs you a bit more.  Some states will require you to pay for the publication of the LLC.
MC:
Oh, and those are pricey in New York, I did mine about a year ago.
Ron:
Yea, that can be pricey.  So contrary to the books that you may read- there is no shortcut.  So after your entity you will need your intra band agreement, the agreement amongst the band members.  Whether it's two members or nine members (the later is when you desperately need it) it has to be established so you can understand the relationships between one another, who comes and goes and what happens…  This way I don't get letters from the real estate attorney in Poughkeepsie who thinks it's kind of cool that he's in the rock world for the moment.  You can avoid all of these issues.  Keeping your band together should be a priority.
Then we can talk about copyright registration, which is fine, we can get to it and it's not that difficult.  Anyone can do it.  It's all online at LOC.gov You probably don't need to have a legal expense there.
After those things are in order then you should select a performance royalty organization (ASCAP, BMI, SEASAC).  You have to register as a writer AND as a publisher.  And once all of these things (the name, the entity, the intra band agreement and affiliating with a Performance Royalties Organization) are in place you just have to organize yourself into a functioning music business entity.  From there we can talk about management and agency contracts and synchronization licenses etc but we are now ready to go.  You will have properly named and functioning publishing company, you are set up as a writer with the performance royalties organizations that will collect on your behalf…
MC:
In your experience is there any difference between the Performance Royalties organizations?  To me it has always seemed like ASCAP and BMI were like Coke and Pepsi while SEASAC and by that I mean that by pure volume BMI and ASCAP dominate the marketplace.  In your experience is there any tangible difference between them?  Is there a certain type of artist that should be on one PRO vs. another or does it come down to personal relationships…
Ron:
The differences are who you feel comfortable with.  Have you met someone there you like?  I hope they will be there for a bit.
There are wonderful people working at all three organizations who really care.  Meet all three and decide who you like.  Yes, on sheer volume ASCAP and BMI probably have some dominant structure but there are devoted people at all three places…  Find someone you like and go with them.  If you are lucky enough that you performance royalty income is substantial you will have your choice to opt out if it doesn't work with one and you can go to another.  In my experience, I have friends at all three and I think they all care and want to do right by people.
MC:
When is the time to sign up for performer royalties which seems to have some up more in the digital age when is it time to go to SoundExchange and make sure you are in the phone book there so to speak.
Ron:
When my firm gets people signs people up with the PROs we do sound exchange right then and there.  We also do AARC (Aliance of Artists and Recording Companies) and anybody else, anywhere or anytime who can get a dollar for you.
MC:
What does AARC do?
Ron:
AARC collects the blank tape and blank disc and other initiatives passed in congress over the last fifteen years.  It is a vast diminishing income stream but there are royalties out there.  There are DART (Digital Audio Recording Technology) royalties and AARC also has rental, people rent CDs and they pay various places for that rental value and that passes it's way down to an artist as well.  I will take any income I can to support the artist.
Lastly, and I do not mean this in a self serving way but go speak to an experienced entertainment lawyer or an experienced entertainment executive who understands how the business works and make that you first stop.  Understand the income streams and how they flow.  It will be the wisest investment you will ever make.
MC:
Are there books you would recommend?
Ron:
Books are great but my problem with books is it is almost impossible to keep current in this business, it is so difficult to be up to the minute and you have to be.  The deal I am working on today is different from the deal I was working on two weeks ago.  I will say this – just because it's written online doesn't mean it's true and be wary of information from uncle Fred who had a deal with a small indie label in 1984 – his information is out of date.  And, by the way, Uncle Fred may have been wrong all along.
Careers don't always stay up.   There are obstacles, there are down times and you have to prepare for them.  You have to know how to prepare the band for a down.  Bands want to see a high velocity upwards trajectory but that's not going to happen all the time.
MC:
So switching gears just quickly – you've been a bass player for thirty-seven years. Knowing what you know now is there anything you would do differently?
Ron:
I was very lucky in that I played with recording acts and well known acts and got to play on some great records and to some great touring back in the days when we flew mostly…(Laughs) rather than seventy-eight days straight in a van (I can't help but notice the look on his face is more empathetic than "I'm so lucky") While that was great what was missing for me was the opportunity to produce.  I think I would have enjoyed that.  It did not exist then.  There was no such thing as a home studio unless your home was the size of the Ponderosa.  So take advantage in every way of the home recording possibilities as a musician.  Music for Film, music for Television, music for plays, co-writes…you have an idea and your buddy is in the studio with you- write and record the song.  You could record it and master it at the end of the day and have it up on a website the next morning.  These are things that didn't exist and they are what makes the music business exciting and wonderful now.  With all of this comes the hefty responsibility of admitting the things you can't do.  Can you really produce yourself well?  Most musicians will not admit they can't.
MC:
Thanks for your time Ron…
—————-
If you are in need of an entertainment lawyer I highly recommend you take a look at Ron Bienstock or the lawyers at his firm here: https://scarincihollenbeck.com/attorneys/ronald-s-bienstock/