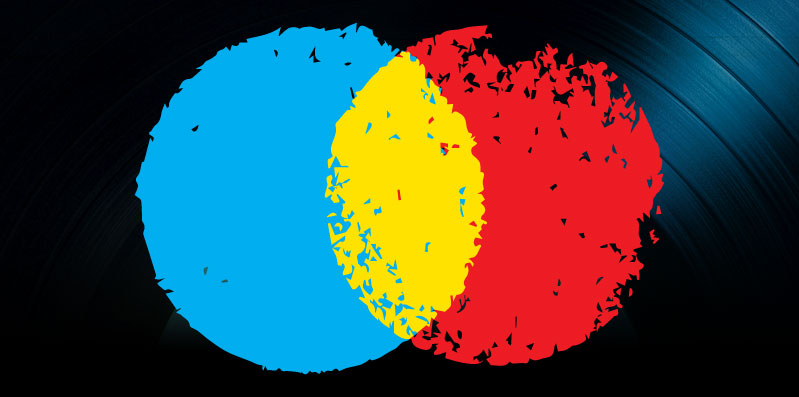 Managing a Record Release
This interview was originally published in March 2012.
Jerome Bunke is the founder of Digital Force, a full service boutique CD and DVD production company that provides individual artists and groups with high-quality recording services surrounding their product releases. Jerome earned his Bachelor's and Master's Degree at The Juilliard School as a clarinetist and his Doctorate at New York University. As a clarinetist, he has managed, produced and performed in world concert tours with stops at major venues such as Carnegie Hall and The Kennedy Center. As a studio musician and producer, he has collaborated with greats like Elmer Bernstein, Don Sebesky,Sid Ramin and Michael Cohen. As President of the UK-based international music publisher Boosey & Hawkes, he witnessed the first steps of the digital revolution and helped the company respond to changes that were pushing distribution channels from the record companies to the artist. He was also General Manager of Vox Records and helped transform their analog catalog to compact discs. He has also chaired the Chamber Music panel for the National Endowment for the Arts and participates in the music recording program at New York University. Digital Force has worked with major organizations including NBC's Olympic Broadcast, RCA, Sony, Universal and Motown Records.
I recently got to talk to Jerry about how his passion for music and recording developed, how Digital Force helps artists and other creatives coordinate and execute their releases and some important details people need to consider when putting together the many different aspects of their recordings.
Musician Coaching:
Thanks so much for taking some time to talk. How did you get into the music business, and what led you to start Digital Force?
JB:
Getting into the music business is something that has been a life-long passion, because I started out being 100% a performer. I went to Juilliard and got my Bachelor's and Master's from there as a clarinetist. And as a clarinetist, I was fortunate enough to play around the world at places like Carnegie Hall, The Kennedy Center with the Japan Philharmonic and in England. I made close to 25 album recordings. I've always been involved with production and being able to put music in conjunction with other disciplines. So, being involved with production and recording was my plan from the get-go.
I've also produced over 50 records that included many of the members major orchestras:  the New York Philharmonic; Boston Symphony; Chicago Symphony; Cleveland Orchestra and the Philadelphia Orchestra. I also had works commissioned for me and a Ford Foundation grant to do an album of contemporary concertos.
The idea of getting into production and then having a successful product is being able to understand the perspective of the performer, the perspective of the studio, as well as what it means to market and be able to put together the graphics for an album and realize from a practical standpoint how important all the different components are. From my experience as a studio musician, I figured out that if a piece of music was three seconds too long, one edits it to fit the film. I learned what it meant to see music and my art through the lens of business.
Everything was crystallized when I was with Boosey & Hawkes, a publishing company based in London. The composers on that company's roster included Aaron Copland and Leonard Bernstein. That's when I started to move towards digital, because people started to see the cost of inventory and printing vs. print on demand. That's how I officially got involved in digital production.
When CDs came out, I helped with the process of taking the Vox catalog and changing it from LPs into CDs. Jewel cases derived their name to help justify their relatively high cost.  In the early days of CDs – before there were even CDs, which were jointly founded overseas by Sony and Philips, made in the United States –everything had to be imported. And if you were buying them at that point, they could easily be $35. a piece. That's why this plastic case that held them was called a "jewel box." It helped substantiate the cost of what that sound recording was at the time.
I moved from production into audio CDs. And that grew into enhanced CDs, being able to use sound recordings in conjunction with computers, videos, links to websites as well as DVDs. As modern technology emerged, the performer and composer could become directly in touch with their audience and the public. The trend moved towards becoming independent, and people being able to artistically and financially control their own product. People started to think about who would have the expertise to be able to service the independent market and know what was involved with producing an album and what the timeline has to be, how everything has to work:  Who would be able to make the project better?
And that is the rationale behind Digital Force. We provide a multitude of services that let the performer, the creative people and the marketing people do what they do best – make music, promote it, sell it. Digital Force makes sure there is a top-rated product that comes out and that gets into the distribution cycle.  Our rationale is that the same quality work and attention to detail that we've provided to a wide array of artists – Dionne Warwick, Patti LuPone, Usher, Andre Crouch, The Dave Matthews Band, Thomas Hampson, BJ Thomas among others – and to Broadway productions ranging from Sunset Blvd., Movin' Out, Hair, Spelling Bee and The Book of Mormon is available to independent labels, artists and bands.
Musician Coaching:
Most people think, "All I have to do is get my CDs replicated. I'll call a CD replication company, and that will be that." And that's fine if all you're going to do is hand them out or use them as giveaways in a grab bag. What does Digital Force help people organize when they're trying to put together a high-quality release?
JB:
We take a boutique approach. We're passionate about what we do. We want to put genuine care into every project. We understand how important each note and each project is.
Very few people leave enough time for the production process. A lot of times artists and labels have focused most of their energy on getting the recording made. They try to figure out who is doing the A&R, which pieces they are using and how many recording, overdub, editing and mixing sessions there need to be. That can go on for months or even a year. Then suddenly, they think, "Gee. We have a release party next Saturday. What's going on?" And then you wonder with all the time spent, who looked at the graphics? What is the name of the album? Do they have an artist photo? People can't autograph digital downloads. So, the idea of having a physical, tangible product for a lot of performers is still very important. It helps create their identity, gets their story out and becomes something they can make income from when they sell it to their fans.
What we attempt to do is add extra value to that disc by being able to incorporate videos and other connections. To give an example, we've been talking with a show that's going to be hitting Broadway this year. We're in negotiations to do an enhanced CD. It's going to be a cast album, plus videos, behind-the-scenes features and links to the show's website.
Musician Coaching:
What important details related to elements like album artwork, UPC coding, etc. do artists often forget when putting together albums for release?
JB:
As part of packaging, there are elements that the distribution system requires in order to make your product viable. There's something called the UPC, which is the bar code that gets scanned at every checkout counter. This code is important because, what I like to do is make sure there's nothing that prevents a store from taking someone's album. And a UPC code will not guarantee that a store will take the album. But you don't want to put a potential barrier in the way by not having it. Without the UPC code, the store can't scan the album or figure out what the price is.
Musician Coaching:
Is not having a UPC code a commonly-made mistake, even for independent or DIY artists who are looking for consignment?
JB:
Yes. And it is becoming increasingly difficult to find stores that have hired knowledgeable help. If you have stores that are mall stores or set up like mall stores, you need to make sure someone can come into the store, pick up the album and then check it out at the counter. The UPC code also helps with inventory. So, even if the album isn't being sold, at least you know what your count is.
Musician Coaching:
So, that would also apply in the case of someone who would be giving it away free with purchase.
JB:
Exactly. The UPC code has really become a standard.
Likewise, there's something related to the UPC code called the top spine. You usually break your fingernails off trying to get it apart, but it holds the CD together on the top. It has a bar code and the title, so when it's on the rack you can see the name. Quite often, not only does it help a person flipping through a stack of CDs, but also stores can scan it to find out what is on the shelves.
The idea with both these things is that you want to make it as easy as possible for the seller to accept your product and keep track of it for you.
As another example, recently we did a promo for an artist in advance of their release where we were looking at their artwork and realized there was no contact information:  email address; website; etc. So, if you're using your CD to try to get other gigs and promote yourself or find out if the radio stations are getting them, you need to be able to make things easy for people. And you can only have an album without a title – like The Beatles' White album – if you're The Beatles.
The other thing you need these days in terms of tracking, airplay and digital distribution – iTunes, etc. – is what's called the ISRC code. That stands for the International Standard Recording Code.
Musician Coaching:
Who monitors that, and why is that important?
JB:
At Digital Force, we are authorized to be able to assign those codes. It's actually set up in the United States through the RIAA. And each code has 12 characters – a combination of letters and numbers. These indicate the country of origin, the year released and the authorized facility that issued the codes. It also is attached to a five-digit number that identifies every single track. We usually embed these when there's a finished master to that finished master track.
Musician Coaching:

So, these are codes that are put into the audio files themselves?
JB:
Yes. They are embedded into each track and are also unique to each track.
Musician Coaching:
So even if these end up ripped onto a CD, that code will stay intact.
JB:
Yes. And you raise an important point, because the code is always part of the track. So, if you use the track separately as part of another recording somewhere down the road, that code goes with it.
As a matter of fact, if we were going to take a single that had the main track and an instrumental version or an a cappella version of that track, each version would get its own ISRC code. Then, the individual versions as it's digitally downloaded or played can be tracked.
Musician Coaching:
Is this part of the process taken care of by aggregators like TuneCore, ReverbNation or CD Baby?
JB:
No. It's usually done during the mastering process.
Musician Coaching:
Who actually picks up this tracking, and how is that tracking beneficial?
JB: 
This is how whichever digital service you're using tracks sales, etc. of the recording. This does the same thing the UPC code does for your physical album for each track of your digital album.
Musician Coaching:
So, this is picked up by SoundScan, radio stations, etc.
JB:
Exactly. It's how you're able to figure out the quantity of sales and get paid.
Given the work we do with so many majors and distributors, we're aware of the trends and we always feel it's our obligation to answer questions, even though ultimately our clients have to make their own decisions. We've been fortunate enough to be able to create works and participate in broadcasts that have been heard by hundreds of millions of people, ranging from the Olympics and Broadway Shows, to the initial release of The Phantom Menace.
Musician Coaching:
Earlier, you were talking about having enough production process. How much lead time should people give you? What are some of the things you need from artists in order to start a project?
JB:
One of the axioms I have is, "There's never enough time to do it right, but there's enough time to do it over."
Quite often I find that the package and the graphic design are usually not given the same amount of time and consideration that the actual recording receives. In many ways, there are parallels between different parts of the process. I was talking earlier about how there are rehearsals, overdubs, editing, mastering. The recording process goes through many transformations over a period of time. And in many ways that same type of process has to happen on the graphics side. As an artist, you need to ask basic questions, like "What do I want on the cover?" "Am I going to include lyrics?" That might make the booklet bigger. You need to include basic information about the group and put it together, and it's helpful to know what these are ahead of time. You also need to ask, "Are there composer credits? "Do I need to take care of sync or mechanical licenses, be it through BMI, ASCAP, SESAC, etc.?"
Usually I find that the initial release takes longer because companies or artists haven't figured out what their identity is. Is there a logo? Is there going to be a second or third album? What format are you going to use? There is one company that we've now done about 130 releases for, and way back in the beginning, they wanted something that was going to set them apart. And so Digital Force came up with the idea of using a red-colored tray for all the CDs. That became one of the ways of identifying their products in the marketplace.
We have been good at building long-term relationships with our clients. We distribute for them and warehouse. And here's another thing related to UPC codes:  When you're sending out promos, we like to punch holes in them, because they shouldn't be counted as a sale. Someone shouldn't be able to take them to a store, return them and get something else. When that happens, you'll find you get more returns than when you sell. So, that's something we also do for our clients.
Musician Coaching:
I never thought about that as the reason all the promos have holes punched in them.
Do you have any other parting words of advice?
JB:
The biggest thing I would say is that you need to contact whomever your vendor is going to be before you establish a release date. Leaving enough time to take care of all parts of the process is important.
And I also can't emphasize enough:  The graphics are the one detail that most people haven't focused enough on, and that's usually what ends up holding up the release. As an example, we've been fortunate enough to be involved with providing CDs for the Super Bowl. And with the Super Bowl, if you're three hours late showing up, the game is over. So, we take deadlines very seriously here.
And I apologize for not putting this positively, but there's no worse feeling than trying to scramble to get a CD ready for someone whose CD release party is a couple of days away. Not that we haven't done it, but it does make it harder – let's say more of a challenge – to get the product out the way you want to. Most of the time, anyone who tells you they can get it out in a day or two probably isn't being very realistic. We like to leave enough room in the production cycle for our clients to see proofs. Being able to see proofs of the artwork in finished form allows the customer to have the opportunity to make changes, and other corrections, if necessary, before going into final production. And we like our clients to go through the process, because it is a process.
Generally, I fell that musicians – and I can readily understand why – spend most of their time and focus on the actual music, recording, mixing and mastering their CD and therefore, the artwork may not get the same amount of attention.
Generally, I feel that musicians — and I can readily understand why — spend most of their time and focus on the actual music, recording, mixing and mastering their CD and therefore, the artwork may not get the same amount of attention. People see the artwork before the CD is opened — before they get a chance to hear the amazing sounds that will be heard when your music is played.  It is like spending time to create a wonderful meal:  getting the proper ingredients; preparing the ingredients; cooking the meal to perfection and then determining how the meal is to be presented.  Your choice of a production company is a vital aspect of realizing a finished product that matches your dream.  Do you want to serve your meal on a nice platter or on a garbage can cover? Even without tasting the meal, which one do you think will be more appealing?
To learn more about Jerome Bunke and the work he does, you can visit the Digital Force website.