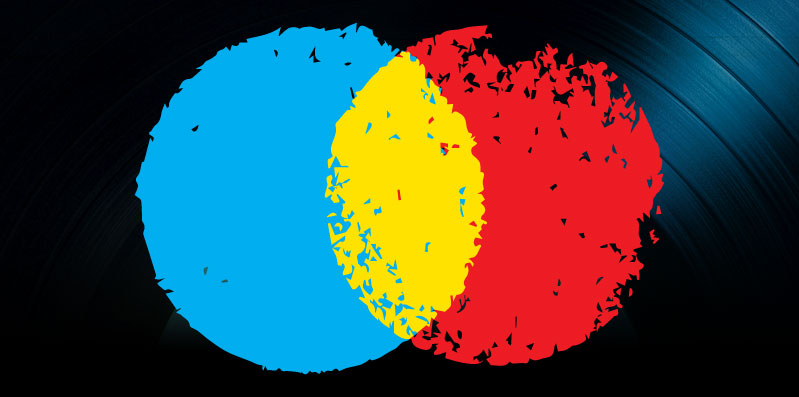 This interview was initially published in March, 2011.
Mark Shulman is Vice President and General Manager at AEG Live Northeast. Mark got his start in the music industry almost 20 years ago, when he worked to organize performances and productions on the University Concert Committee at his alma mater, Penn State. After graduating, he worked with the Agency for the Performing Arts (APA) for several years in the late '90s, working closely with major artists including The Black Crowes and the Steve Miller Band. He eventually went to work with Metropolitan Entertainment where, as talent buyer, he promoted shows by artists such as Lenny Kravitz, John Mayer and the Red Hot Chili Peppers at many popular New York City venues, including Hammerstein Ballroom, Beacon Theater, Madison Square Garden and Radio City Music Hall.
In 2003, Mark was on the team that opened AEG Live's New York City office. He created and supervised the construction of the Nokia Theater Times Square (now Best Buy Theater), which opened in September, 2005 with Bon Jovi and won Pollstar's Best New Music Venue that same year. Since then, he has worked at the theater with The Eagles, Fall Out Boy, Prince, Kanye West and many other artists. Mark also supervises bookings and operations at Starland Ballroom in Sayerville, NJ, the Keswick Theatre in Glenside, PA, Trocadero in Philadelphia and the Highline Ballroom in New York City.
I talked to Mark to talk about his responsibilities at AEG. He also shard advice for developing artists that want to build their fan base and book more and better live shows.
Musician Coaching:
Mark, thanks for taking the time.  So you're a concert promoter. What does a promoter do?
MS:
As a concert promoter, your primary goal is to work and develop artists to present them to fans in the best possible way. That involves working with management and agency to determine what the right place and the right ticket price is, and then once you agree upon a deal, it's marketing, selling tickets and producing the event in such a way that everyone has a great time.
Musician Coaching:
What is your role at AEG?
MS:
I oversee our operations and bookings from the theater level, down for the Northeast.
Musician Coaching:
So, you're one of the principal people that put together the Nokia, now Best Buy theater, and put together a lot of events for AEG. These days, you're dealing primarily with enormous artists. What is the process from a promoter's vantage point that developing acts should be going through in order to get bigger and better gigs other than posting numbers to smaller promoters and club owners?
MS:
It really depends on what level of developing you are. There's anywhere from the point where you don't have any type of fan base, up to the point where you may be worth thousands of tickets, but still developing. The question really depends on where you are. The most important thing an artist can to do start raising attention is to develop a fan base. And that can be through any way possible. Not to make that sound easy, but to start getting that traction and start getting music into people's hands and start getting them talking about it is really important. Now more than ever, word of mouth is just the best way to build your  fan base, and it can be through social media or friends telling friends. But getting your fans to be active marketers in spreading the word about what you're doing, and then engaging those fans in a way that keeps them involved in everything you're doing are critical steps to take.
Musician Coaching:
Do you think that's purely product based, or is that something people can mess up if they have a good product?
MS:
Good product is really only a small part of the battle. Just going by averages, you have to believe that the best product that comes out every year probably never gets heard by anyone, just by the sheer volume of what's out there. So, having great product helps. But being able to effectively market and get it into people's hands is arguably more important.
Musician Coaching:
You've been doing this since you were a freshman in college at Penn State. Let's say you're a band at ground zero, you have a mailing list of 100 – your friends, family and some guy you kind of met kind of sort of once. Can you elaborate on what you would do if you were that age again and were a musician on that level, in light of everything you've seen?
MS:
I think I would try as much as possible to get in front of as many people as possible for as little cost as possible and then slowly start working my way to the point where I get my fans to start wanting to pay to see me. But, really, getting in touch with those early adopters is important. There is no blanket answer to that, because it depends on what your scene is. If you're a rock band, it's going to be very different from if you're a Hip Hop  artist or an indie rock artist. Everyone is going to go about it a different way and have different tools at their disposal. It also depends on where you're from. If you're somewhere further away from a major city, you're going to have a lot harder time. Gigging around a small town is probably not going to get you the traction you need. I think more than anything, get yourself into a place where more of the influential tastemakers are. That's probably at one of the top 12-15 markets in the country.
Musician Coaching:
I remember seeing the VH1 Behind the Music story of REM, and they said they just played pizza places in obscurity in Athens, GA forever. You don't think there's a time during the build process when a small market like that is helpful for development?
MS:
I think anyone who developed more than five years ago is not a model to look at. The internet has changed everything, and the decline of the record companies has changed everything. I can't say for sure what would happen if today REM did the exact same thing from Athens, GA as they did then, but I don't see a whole lot of bands coming out of small or obscure towns anymore.
Musician Coaching:
I wasn't really comparing that apples to apples, but that's interesting to note. It used to be that sometimes you wouldn't necessarily want to a band in New York, L.A. or Nashville, because of the overwhelming flood of talent there.
MS:
I think that was true. But now, since you can get so much attention through media and blogging and fans telling fans, you want to be in a place where you can get in front of as many people as possible and then do your best to engage them, whether through your mailing list or chances to win opportunities. We have a lot of bands who get onto larger shows as local artists by being able to motivate their fan base to come to see them. If we feel that by putting you on a show it's going to help bring in another 100 or 200 people, we're going to get you in front of the other 1500 by putting you on the bill. The goal is that those people who see you are going to latch onto you and then start telling more people about it. For us, the goal of social media is to get fans to tell their friends and other fans about you through various promotions and are able to spread the word. That's really the most effective way to get the word out now that traditional media is less effective and less cost effective.
Musician Coaching.
I get hounded every day – eight, to ten cold emails and calls per day – asking me, "Can you help me find an agent?" I know artists who can draw 100-200 kids in twelve markets who can't find an agent. Why do you think it's so difficult now for artists to get agents?
MS:
I think it was always difficult. I'm pretty sure it was as difficult for artists that drew 100-200 people ten years ago as it is today. It's the most difficult type of artist to book, and it makes the least amount of money. If you only have a certain amount of time in your day as an agent, you have to concentrate on what will pay the bills. Taking an artist that's making $250 per day and grinding out a 20-city tour is next to impossible. What I would say to that artist is to question why you need an agent so badly. All that agent is going to do is call all the same places you can yourself. They may be able to call in some favors and get some better results. But they're not miracle workers, and they aren't going to get you on the next arena tour just by virtue of being your agent. They are still going to have to try to get you in at the club level, which you can mostly do yourself.
Musician Coaching:
I know when you market a show it's very different, because you're dealing with known commodities with built-in fan bases, print and online advertising and media buys on different websites. When you have an unknown quantity, or a quantity that's not very well known, what is the marketing process like ideally? What should somebody be doing to correctly market a show, either in their home market or for the first time in a new market?
MS:
I don't know if there's a good answer to that question, or if I'm the right person to answer it. I really don't market or advertise bands of that size. But I think it's hard for anyone. But, take it step by step. Don't try to headline in a market you've never played before where you probably don't have any fans. Get yourself on a bill with three or four other people. Find another band who also has a draw and a similar audience and start touring together. To go it alone and try to play someplace you've never played before when you're worth 200 tickets, 100 miles away isn't necessarily going to translate. Ask yourself what your scene is. If you go and ask your fans, "Who else do you like locally," what do they tell you? And then you should be working with those bands and increasing your fan base together.
Musician Coaching:
Is there anything digitally that you think is an absolute must-have for bands, be it an email list or a recommended social network? Is there a litmus test for when you're looking for a band online – other than that you have access to Pollstar numbers – that gives you a key performance indicator about how much the band is going to be worth?
MS:
The best indicator of future performance is past performance. But I would say, as a developing artist the best think you can do is have a really great website. Facebook and Myspace are important, and even everything down to Wikipedia can be important, because a lot of people will go try to find out about your band through there. But, have a website that not only gives information like tour dates, but also really engages your fans. You'll do especially well if you can create an active forum. See if you can create your website in such a way that fans spend time on it instead of just going to look up a bit of information.
To learn more about Mark Shulman and his company, check out the AEG Live website.