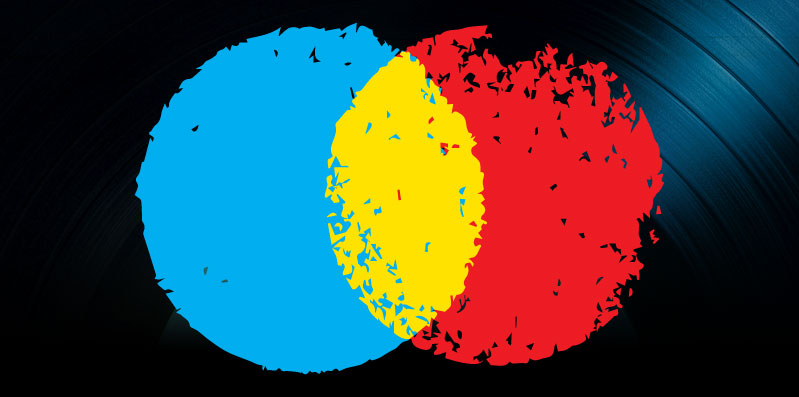 Neil Patel on Marketing & SEO for Musicians
This interview was first published in October, 2010.
Neil Patel is widely considered an Internet marketing genius. Those who know me well know I say the word "genius" a lot, but I am usually being completely sarcastic. I would not be sarcastic at all when using that term referring to Neil.
By the age of 21 Neil was named a top blogger by Technocrati and one of the top influencers on the Web according to The Wall Street Journal. He has founded two Internet companies, Crazy Egg and KISSmetrics, and through those companies he has helped major corporations like AOL, General Motors and Viacom with their web strategies. I first came across Neil on his blog Quicksprout.com. 
——————
MC:
Neil, thanks again for taking the time to speak with me. I wanted to speak with you because of your background with start-up companies (which I often compare to developing artists) and because you have done a wonderful job marketing your companies and yourself online. Most artists / bands out there are just struggling to be heard. Bearing in mind that having great content is the "X factor" that is completely up to the musicians themselves:  What would you say are absolute requirements when selecting a domain name and trying to get relevant traffic to their websites?
NP:
I recommend selecting the name of your band. If you can't get that, then it's going to be a tough road ahead. In addition to that, I would also buy the domain names for each of the band members. If for some unlucky reason you can't get your band name, I would recommend buying it from whoever owns it. Just don't tell them that it is the name of your band or else they may ask for a bit more.
MC:
Are there things that should be avoided at all costs, online strategies that could damage a company / band's online presence or that just aren't effective?
NP:
Spending any money on marketing should be avoided, especially if you are a new band. You can always put your money to better use. Go after all of the grass root marketing before you spend money on advertising.
MC:
You have run Internet marketing companies in the past. In terms of SEO, what percentage of the work would you say is on-site vs. off-site? Are the basics making sure that everything on-site is correctly tagged and the keywords highlighted in the right order for search engines? Is the off-site as simple as creating new content and having link-backs?
NP:
The most important part of SEO is link building (off-site). The more websites that link to yours, the more search engine traffic you will receive. As for on page SEO there are a lot of basic things to consider. But instead of going through each of them, I would rather point you out to a well-written white paper called "The Beginner's Guide to SEO."
And as for link building tactics, I would consider cross promoting your website with other local bands. Writing good content is also a good strategy, but for a band releasing your music for free online may be a better strategy.
MC:
Before there is significant traffic on your site providing you  analytics and metrics to look at, how do you go about finding the audience for your companies and / or your companies clients, is their a science to this? What methods do you use to size up the competition?
NP:
There is a science behind measuring your audience. I wish I could explain it in a few paragraphs or even in a few pages, but it just isn't possible. Instead, I recommend reading: Web Analytics – An Hour a Day.
MC:
It's a great book.
NP:
A good way you can size up your competition is through sites like Alexa, Compete, and Quantcast. These three sites will give you a good understanding of how much traffic your competition is receiving to their website.
MC:
Your last few ventures have been very data oriented. Above and beyond determining what online content or marketing strategies were effective for your company, what is the next frontier? How are pioneers using this data today and how do you think they will use this data in the future?
NP:
I think the future is giving customers actionable data. There are tons of business intelligence and analytics solutions that spit out data, but consumers are confused about what to do with it. With my company, KISSmetrics, our goal is to provide consumers with actionable data. The stuff that tells you how to improve or grow your web based business/site.
MC:
Given that some of the most important content that artists will have is rich media (photos, audio and video) – does this alter an online marketing strategy? Are the recommendations for making sure this data is found above and beyond alt tagging / making sure the associated meta-data is intact?
NP:
Yes, it does alter your strategy. Because of all the rich content you have, you can promote your content through sites many businesses can't leverage:
You can upload your band photos to social photo sites like Flickr.
You can upload your videos to sites like YouTube.
You can upload your audio to social networks like MySpace and Facebook.
The possibilities are endless; you just have to get creative.
If you do leverage these social sites, make sure you don't just add your videos and photos to these sites. You need to tag them with the appropriate keywords — not just your band name, but also popular terms that are related to your music.
Most importantly, with every photo or video make sure you are using an attractive title that describes your content as well as a keyword rich description (don't spam, but use keywords when it makes sense).
MC:
There is so much out there on online marketing and SEO.  Are there any other books, blogs or white papers other than some of the resources you've mentioned that you think have superior information?
NP:
I am not a fan of books on SEO, because the information in the book can get outdated pretty quick. I would consider reading:
1. SEObook – One of the best blogs when it comes to SEO advice.
2. Search Engine Land – General news and tips on search engines.
3. SEOmoz – another blog with good SEO tips.
MC:
Last question:  If you had a band and were trying to get their music heard online and offline what would your (very basic) strategy be for getting heard? I know the core music business isn't your expertise, but the music business is in disarray at the moment. I figure you might have some great ideas.
NP:
I would first create band pages with my music on all of the major social networks. After I have done that, I would go to all of the other popular bands that are similar and make them my friends. And lastly, I would then interact with other bands through their social profiles. I would do this through commenting, which is a great way to drive their visitors back to my band's profile page.
Please visit Neil Patel's blog Quicksprout.com for some amazing business advice and to learn more about his story.