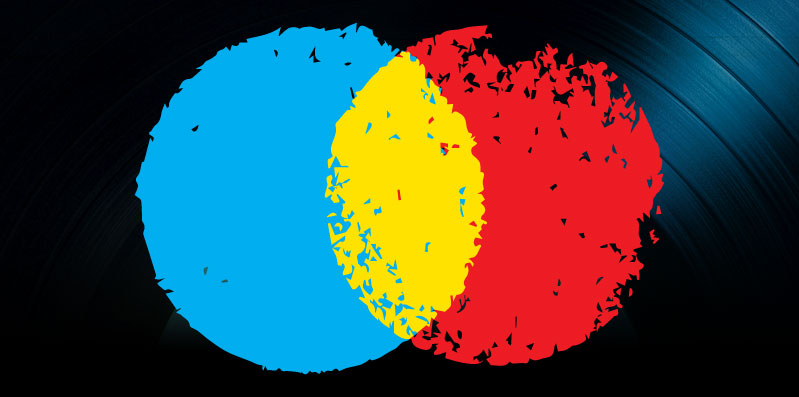 Tony Monte is the Founder and President of New Music Director, a multi-media company that provides interviews and exclusive performances from a variety of recording artists for web broadcasts. Tony's career has spanned many different areas of the music industry, including college radio, DJing and marketing and promotion for major record labels. An avid drummer in high school and college, he eventually, he moved away from the idea of being a performer and found his way to college radio at Jersey City State College, working at WJCS. His love for instantly connecting to music fans led him to also work as a club DJ for many years, playing a number of different types of music. And it was DJing that finally led him to his first music industry position, helping build the marketing and promotions company Pellegrino Promotions, from the mid-1980s to almost 2000, which grew into an extension of many labels' marketing and promotions departments and helped maximize a variety of artists' projects. During this time, he also helped start the Street Information Network (SIN), a network for DJs that summarizes information about what is happening in markets in different towns and individual clubs both nationally and internationally. Tony left his position at Pellegrino Promotions and became Vice President of rhythm promotion and marketing at RCA Records, and then moved on to take the same position at Capitol Records. Several years ago, he started his own company, New Music Director.
I recently got to sit down and talk to Tony about the work he does with New Music Director, the evolution of the radio format and how artists can go about getting their music heard on the radio.
Musician Coaching:
Thanks for taking the time to speak today. What kind of work do you do with New Music Director?
TM:
We film conversations with recording artists and bands for web broadcasts. And we spend a minimum of an hour with each artist. From that hour-long conversation, we post produce that conversation into a show, which gives a perspective from the artist's point of view about who they are professionally and personally. Once those shows are produced, we have a national network of affiliates that hosts are show. Those affiliates range from radio stations – which are broken down by format, depending on who the artist is – publications and we've just secured our first television affiliate, PIX11 in New York. Right now it lives on the website for the television station. We've been very fortunate with that. As we're developing this, we're trying to see how we can share our online content with companies like PIX to where it may be able to contribute and enhance what they're doing as part of their regular broadcasts as well.
I think when you look at it right now, the traditional definition of what television and radio stations do has changed drastically. I think they're all looking to have a component of their brand that shares some of the content they produce traditionally and provides an option for their listener, viewer or reader – whether it be radio or television or a publication – to get it exclusively online. That online content is so transient. People can carry video, audio or something written with them in their pockets through their PDAs.
Musician Coaching:
I get people coming to me all the time and asking, "How do I get on the radio?" Mostly I come back and say, "You have to build up to it," or "You have to approach the local show guy if you're more of a rock guy and there isn't a chance for different mixes and winding up on a mix show." How do you answer that "getting on the radio" question for a DIY artist that is doing okay in their home town and starting to draw people to shows? When is it time to go to radio and how does it work?
TM:
There are a couple things there, because I had a chance to see it internally at two labels. After RCA, I had the same position at Capitol Records. Although you look at your responsibility as being the same when you shift labels, the way it develops is different depending on where you are. Honestly, the answer is, "There's really no clear-cut answer." Oddly enough, a lot of it is common sense. You need to think about, if you were in a position where you were trying to connect to what an artist is doing, how would you want to be approached? I realize a layperson may not understand how record rotations work and how songs get rotated, or what power, medium and new rotation is. And that person probably doesn't understand how records stay on the air through research.
But I think the first thing to do is to just look at the landscape locally. No executive in any company that's based in New York City or L.A. is going to be any more knowledgeable about what's going on in Denver, Portland, Oxnard, Roanoke, Virginia, Ft. Myers or even Miami than you if you live in one of those places. You're going to know more of the intricacies of your market than anyone else. And I think when you look at how things develop and you know the street better in the town you live, you can see how things develop a buzz. If things are only coming to you from radio, then that's your only outlet. But I don't think that's the case, especially in this day and age.
I think you have to look at building a solid foundation. And that foundation comes with believers. And it comes with working on "the street" (for lack of a better word). And the street is any outlet through which you can connect, whether that be through the clubs, through hanging out at a mall or theater and giving your music away in order to create some kind of awareness. Obviously now more than ever being able to perform well has become the biggest advantage that you can get as a developing artist. It's really solidifying locally who you are, what you do and building from there.
Musician Coaching:
Obviously you have this really traditional radio background, and now you're moving towards being a content guy. In a lot of ways, the jobs are similar. You have this product that you want to disseminate as widely as possible and get those artists exposed. Of course, you make money by being a content provider. But what have you seen change for artists at radio? You said you have to build a story in your local market. But are there key performance indicators that people are looking for when they're taking a look at artists for radio?
TM:
I think everyone has a difficult job, no matter what they do. It appears that because of the way the music industry and radio have evolved, it has become much more difficult than ever to secure a slot on radio. The reason I say that is because radio programmers, heads of programming – whether they be regional, national or consultants – are being looked at under the microscope by the people that oversee each of those different areas. They have to stand behind the decisions they make in supporting a record to put on the air. If a record doesn't' connect almost immediately, it doesn't stay on the air. It has a shorter life span, unless they can see something happening. If you get to the point as an artist of even being on the air, having a great song is just a part of it. I don't know if it's as meaningful as it has been in the past, because they want to see other things.
A recent example is, I wound up sitting with some programmers with a new artist and playing the song. While the song was playing, they were just as interested in looking the artist up via their Facebook page, their Twitter page and their other online outlets as they were in the song itself. People want to know now, even with a brand new artist, what's going on. And it goes back to what I was saying earlier:  If you can create a story and build a foundation locally, it gives you a platform to move from. One of the advantages of doing things locally is that the clock doesn't necessarily run out. When you're at a major corporation – a multi-national music company – there are a number of artists that are scheduled. That's just fact and reality. And you have a window during which to connect with an audience and the general public. If the company doesn't see those signs, they're onto the next band or artist. I don't mean that in a negative way. It's just that the reality of the process.
I remember back at RCA, we didn't really have that strong an urban and rhythm crossover presence. It was more of a Top 40 and a rock company. So, when we had an artist like Tyrese, we were able to spend the time and  money to develop an artist for longer than some of the companies that were the cornerstones of that format. Because these other companies had so many established artists coming, they had to make way; if a project or an artist or a song didn't connect in that window, they were onto the ones they knew had some kind of history. We had the luxury, in the case of Tyrese, of not having that history, so we could spend an incredible amount of time reinforcing a song and the artist with general public and radio. That doesn't exist now. You have a small amount of time spent. And once you are green lit, that's when the clock really gets running, and it has to happen quickly.
One of the things that most people don't know is how and why songs stay on the radio for as long or as short a time as they do. And in most  cases, that's done by call-out research. A company calls the listeners of a radio station. They go into a quick summary of who the listener is and how they're connected to the station and whether or not they're full-time listener. Then, the listener will be able to hear what equates to seven seconds of a song – the hook of a song – and rate it. In a city like New York, from what I'm told, the number is a little over 130 people that get called and tell radio stations which are hits and which are not. Nowadays, you have the electronic reading of the airwaves with MScores and  tools like that, which are even more of a deterrent to new music.
It's a lot more difficult than ever before. It's something you can talk about for hours and argue and debate about. But that's just the playing field right now. If you get on the radio, your song has to react fairly quickly.
Musician Coaching:
When do you think it's time for an artist to go to radio? I feel like a lot of artists go prematurely, even if just through a college campaign.
TM:
It's funny, because I've seen, both on the independent side and working as an extension of different labels and departments, that even being in it on the corporate site, you can literally come out of a meeting and say, "Okay, radio's the most important component of this project, but it's going to be the last one, because we're going to develop a live presence or a publicity campaign first. There's going to be marketing and all that." And then within 24 hours of that meeting, you're thrown into the middle of this big radio campaign, and you're thinking, "Wait … weren't we going to build this organically?"
Musician Coaching:
I'm glad to hear you say that. It has always felt to me like everyone is really impatient and pushes the radio button way too quickly.
TM:
Yes. And there are a number of reasons for that. Number one, managers play a big part in it. And what manager doesn't want to hear his artist on the radio? Managers are also getting pressure from their artists, who say, "Why am I not on the radio?" And that gets translated to the labels, who are asked to expedite that process. That's one of the reasons for it.
The other reason for impatience traditionally is that it's incredibly difficult to develop a record, but it's the most rewarding. One of the bands I point to right away, who can pretty much back up everything you and I have been discussing is the Dave Matthews Band. Here's a bar band out of Charlottesville that played in what I think was Coran Capshaw's bar. They played to a lot of college kids and developed such a strong foundation locally that when all the college kids went home, they went home with a Dave Matthews Band album. They built  a loyal, incredible following based on being a bar band. You can go back further and look at Springsteen. He had probably one of the biggest bar bands to ever emerge. And I mean that with all due respect.
So, when is it time to go to radio? It's really hard to say. I don't think there's any blueprint for it. I think you can "line up the stars," as I used to be told at one of my corporate positions, and use the avenues that are responding and reacting well and go to radio with some kind of a story. But that's the best case scenario. Because you have a small window with radio – now more than ever – you need to go with as much going on as possible.
With college, I think you have to go with the right song to the right station; that's the key to everything. Is your music right for the outlet that you're going to? That's the first question to ask. And I think the answer has to come with a lot of objectivity. And it's hard for certain artists to be objective. I think if you can look at where you're going and know that it makes sense, then that's the key.
Just another thing, I remember when RCA had The Strokes, there was a conscious effort; because "Last Night," one of the songs off their debut album had some pop appeal. And it wasn't necessarily part of the plan, even if there was interest, to bring them to pop radio, even if they had a song which many thought could've been a mainstream song because it would diminish the core of the band. On the other hand, you had people that don't have records that are accessible to pop radio trying to jam it down their throats. And it just doesn't work like that. So, you have to know where you're going, and be objective about where you're going before you get there.
Musician Coaching:
What have you learned about the importance of the work you do with New Music Director? How do you approach having these conversations with artists, and how does that set your business apart from others that facilitate conversations/interview bands and artists?
TM:
I'm trying to do two things. And in conversations about this, I always have said, "I want to hear something I'm doing that's so great, I'll ask my mom and she'll tell me how great I am." I'm interested in the critique. I have very thick skin – as most promotion people do – so I'm not offended easily. I'd rather hear the negatives about what we're doing. One thing I have found in talking to people about this around the country, since our show is on websites nationally, is that the people that are watching this really seem to connect with who these artists are as people.
On the artist side, I've been blown away by how many artists – and we do have this on camera – enjoy having an opportunity to open up. And when you look at how quick and fast paced this world has become – and we do live in a sound-byte-based world – most artists, when they are brought to a radio station, have X amount of time. They're pretty much asked the same questions:  "When does the album come out?" "Are you in the Top 40 of Hip Hop world?" "Whose vesting on the album?" And they also get asked other basic types of questions about producers. And there's a void when it comes to many of these artists being able to share who they are personally. There's that Inside the Actors Studio, 60 Minutes, Charlie Rose void for these artists; they don't necessarily get a chance to really get into talking about "why" and "who." Those are the important questions. And we find that what we're doing has been in some cases therapeutic for artists. We've had a number of artists share some incredibly intimate stories and feelings with us that have led some of them to almost literally slide off their chairs laughing and others to break down in tears. They are able to share different things about who they are and how it's reflected in their music. We try to position that to where I think we're offering people that digest our shows an alternative to what they're seeing in most other places.
Musician Coaching:
Obviously you wouldn't be in this business if you didn't feel what you were doing was important. But do you think it's important for an artist to share themselves in this way and post the content online? How is what you're doing enhancing the visibility of the artists that you're interviewing?
TM:
I think we're giving an audience a chance to get to know the artist.
Musician Coaching:
Is that important for an artist in the developmental stages as well?
TM:
I think it's always important. For example, Game is a multi-platinum artist who has been around for ten years. We were fortunate enough to be able to have a very comfortable and genuine conversation with him. He brought up things I know for a fact he's never brought up in the ten years he's been an artist and in the ten years people have wanted to know what makes him tick. We don't ask the normal questions that artists are used to being asked. That's what I think is different.
In growing up, being around for a while and looking at some of the historical groups, I think about, for example the Rolling Stones. I never knew where Keith Richards lived. I could only imagine. But this generation and the previous generation grew up with MTV Cribs, so they know these little details.
Musician Coaching:
Is there any potential backlash when an artist shares themselves in this way before they have an established brand? Is there a danger of losing some of the mystery?
TM:
Yes. I think so. We spend sometimes a week researching any given artist we talk to. And a question I ask a lot of artists is, "When is too much information too much information?" And some of the answers I get are funny. I think there needs to be that mystique about an artist; that'swhat makes them special. And I only say "special," because musicians are people that are affecting people's lives. Bands like The Who and artists like Bob Dylan, or bands like The Clash, or Public Enemy on the hip hop side have affected people's lives. They've brought a consciousness to people. And that's always what's been special about music to me. It's great to enjoy music as entertainment, but the power of music – another thing we talk about a lot – is something that's really special.
There's a quote attributed to Bruce Springsteen – and I hope this ties back into what you're asking – that I've always loved:  "You have to look in your audience's eyes and see yourself. And they have to look into your eyes and see themselves." I think you can translate enough information to share in a way that affects people without giving up the MTV Cribs level of information, like telling someone what type of soap or shampoo you use. I'm not really interested in what Pete Townshend had for lunch, even though he's probably the songwriter or musician that has affected me the most. I think there is a time where there has to be mystique about the people you admire and respect. But it's difficult now because the line has been so blurred and is so incredibly thin that some people want to know absolutely everything. Yet, they're still not necessarily finding out everything that artists want to share.
To learn more about Tony Monte and his company, visit the New Music Director website.