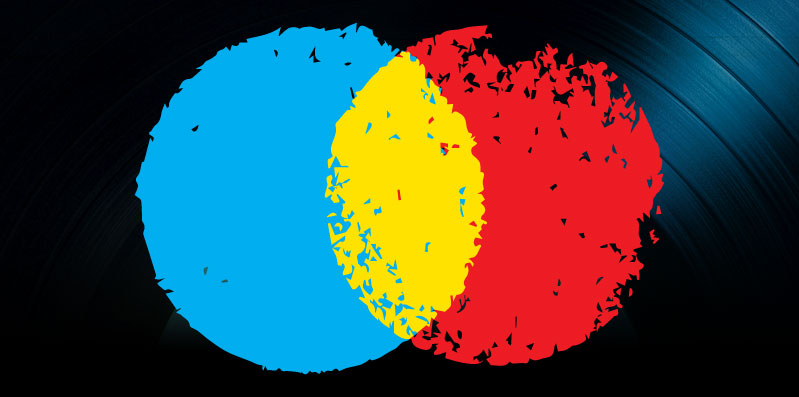 Sync, Copyright and the Independent Artist
Vincent Castellucci is a music consultant who specializes in copyright, licensing and technology and in developing new and creative services for individuals in the music community to help them navigate the current industry's climate. He got his start in the music business as a songwriter and musician and earned a degree in Entertainment, Performing Arts and Copyright Law from Syracuse University. Immediately after graduation, he spent seven years on the road touring as a utility musician throughout the U.S. with many well-known bands. Eventually, he decided to pursue the business side of music and was hired by Chappell (now Warner/Chappell), which then part of PolyGram, to help them fine-tune their publishing and royalties departments. He then went back on the road, this time as a senior manager for the acapella group The Persuasions. When the group decided to take a break in the late 1980s, Vincent went to work as the head of sync licensing and development at the Harry Fox Agency (HFA). The work he did to improve efficiency helped the company create new multi-media rights licenses and grow significantly. In 2000, he left to work with his own clients, which included B.B. King and others. And in response to the need he saw in the music business for a library of pre-cleared, commercially-released recordings from well-known artists that could be used by music supervisors and producers, he built a company called Digitalmix.com, a library of music by artists that are hand selected and own 100 percent of their masters and publishing. Through his current consulting business, he has committed himself to work with artists and other creators to help them earn more revenue and take control of their careers.
Recently, I sat down with Vincent to discuss his three decades of experience in the music business and how he has seen the climate change for artists in the past few decades as digital music has taken hold, particularly in terms of copyright law and sync licensing.
Musician Coaching:
Thanks so much for taking some time to talk to me, Vincent. How did you get into the music business?
VC:
After graduating from Syracuse University with a degree in Entertainment, Performing Arts and Copyright Law, I immediately zeroed in on the music industry by going out and performing with many well-known bands as a utility musician all across the U.S. on tour for over seven years.
After that, I as hired by Chappell, which was a PolyGram company at the time, to help with their publishing and royalties and to run the online publisher user system for their worldwide databases between Sydney, London and New York. In 1987, Chapel was sold to Warner, and I decided to move on.
From there, I went on the road again as the senior manager for The Persuasions and worked with them on new record deals and some of their their first digital recordings, including an album recorded at Grand Central Station, Live in the Whispering Gallery and a couple others. I promoted the band and took them all over the country. In the beginning I was their "everything" manager. Then I hired a road manager and a tour manager to help with the duties, because it was getting extensive. Sometimes we'd have two concerts in one day, and then we had press releases, press meetings and radio station interviews. It was getting really tight, so we got additional support. One of the original members, Toubo Rhoad passed away in San Francisco right before a concert in that city.
Shortly afterwards, the group wanted to take a break. So, I went to work as the head of the sync licensing and development division at HFA. I reorganized the entire department and then became the head of the entire licensing division, which was mechanical, sync, film and new technologies. I drafted new karaoke licenses and helped develop the first type of multi-media rights license. I also headed up the index department and reorganized that to increase efficiency in that department. I helped put a lot of different new procedures in place. But in essence, when I started out, HFA was bringing in about $38 million; when I left in 2000, the company was bringing in $556 million.
After HFA, I went to work with my own companies and clients. At the time, one of my clients was B.B. King. I got him a wonderful nation-wide advertising deal. Also, I was hearing from a lot of music supervisors and producers. And they said they would like to have a library of pre-cleared, commercially-released recordings from well-known artists. And, I did that by building a company called Digitalmix.com. And I just left as a senior consultant for Grooveshark, a company I helped grow.
Presently, I am busy with other projects, so I have been looking for an individual or individuals that want to work with Digitalmix and the artists that are presently on it. All the artists on it are hand selected. They own 100% of their masters and publishing.
Because I am also an artist, songwriter and musician, I would especially like for musicians to be able to maximize their bottom lines without needing to have their royalties pass through many different hands:  performance rights societies and administration companies; accountants, and attorneys. I believe in a "C2C" society, where the creator/content creator is put together directly with the consumer and where we mediate and facilitate those functions and all functions for them. Now that we have social networks and digital sales, downloading and streaming, we can maximize the artist's exposure worldwide. And that's what we do with integration and systems development. Everything we develop is new and geared towards the creative community to maximize their exposure and their bottom line.
Musician Coaching:
As someone with your particular specialties in copyright, licensing and technology, who saw such amazing changes at HFA and has also seen huge change in the last five or six years in the music industry as a whole, what do you think the average DIY artist should be doing to get their music out there? What is changing with synchronization or even with the basic copyright laws?
VC: 
The formula, as it has existed for the last 10 years, is one that has helped me build my businesses:  The consumer will want anything, anytime, anywhere on any platform for little money or for free, streamed. And I help create businesses and expose artists with precision, laser-beam guidance based on that theorem. Of course, the artist has to have something that other people would like to hear. Whether it's glamour, or creativity, or something else, it has to be something that the consumer would like to be a part of.
If you listen to music from the '70s and '80s, you hear a lot of really talented artists. Today, you hear a lot of indie artists, predominantly, with monotone voices and simplistic lyrics that don't seem to know their craft and are neophyte in their playing and performance abilities. They basically are looking for prestige instead of to delve into the real craft of music. And some consumers are buying that. But I think the days are gone where the major record labels will dictate to the consumer what they want to listen to. There are new companies that are out there that promote artists and act as a different type of service provider for the listening community. They help users discover music in new ways, like helping them find songs on streaming sites, etc.
As far as copyright law is concerned, I believe in a very simple and basic form of copyright:  The rights should be with the creator. "Creators" have a certain amount of rights, and they can exploit their composition for any purpose, including remuneration. If the artist is in the mindset of making money for their music, the protection of copyright works in their favor. If they want to barter or give it away, then that's their right also. It's their right to say,  "I wrote this song. I own it, so if anybody wants to sell it or use it, the royalties should come to me."
I believe in artists having a non-exclusive agreement with everybody. For instance, they should make agreements with any service organization that can help them get their song out there, whether as part of a sync license, or through hard copies of albums or participating in compilations, from CD to digital downloads, or through streaming services or radio. There are different people that specifically deal with these different markets. How would artists manage all those avenues? There are agents such as myself that perform that function, who help steer and support the artist in the direction they want to go.
Musician Coaching:
Is there a downside to being registered with too many aggregators pitching your songs? Is there the possibility of alienating certain music supervisors when you have a lot of people hitting them up with the same song, and they aren't sure who to attribute it to?
VC:
I don't think that's a problem. I believe in making the net you throw out as wide as possible. If you're on one site, you should be available on other sites, because you never know who is accessing those sites. Most music supervisors are not exclusive. They don't comb one site in particular over others. I don't believe in allowing one company to be the sole promoter of your music.
A lot of the different production music libraries still have X number of clients that are basically exclusive just for their libraries. As an artist, I don't see a problem with broadening the scope of libraries and other services and people you work with. You want to maximize your exposure and get as many hits as you can; because, when you do get a hit from one of the services, they enjoy the commission from that, so there is something in it for them as well. There are certain production music libraries out there that do want an exclusive arrangement. But I personally don't believe in that.
Musician Coaching:
And companies like Digitalmix get a percentage of the money from placements that are secured, correct?
VC:
Yes. They get a percentage of the license they have executed.
Musician Coaching:
So, what would happen if as an artist, you had your song in 15-16 libraries, 15 or 16 different people pitched, the song got chosen, and other people came to you and said, "Hey, I pitched that"?
VC:
That hasn't happened yet. In fact, I would enjoy a little competition. A lot of different libraries are sub pushing the artists that are on Digitalmix, for example, to maximize the exposure, whether they are in California or Australia.
Musician Coaching:
I was just curious, because that was your most recent work in the sync licensing arena. And I was wondering what had changed for artists looking to pursue that. And one of the most common questions I get from artists is, "How do I get my songs in film and TV?" And I know it's become extraordinarily competitive and that there are hundreds of libraries out there all vying for very few slots.
VC:
And producers and music supervisors know that. It used to be that a television show like Sex and the City would pay hypothetically $6,000-$8,000 to use a song in an episode – not as part of the trailer for the episode but just in the episode itself. Now, you're lucky to get $1,500. There is so much competition and so much music out there for music supervisors to choose from. And they are no longer using well-known, commercially-released artists. They're using a lot of indie artists so they can basically name their own price. Also, a lot of the stuff in video games is obtained free and just used for promotional purposes. And a lot of the music being used in television is purchased for only a few hundred dollars. Then, the songwriter or publisher looks to make money through performance rights societies like ASCAP, BMI or SESAC when the television show airs. This doesn't apply to films, because performance is included in the motion picture license.
So, yes, there is a lot of competition when it comes to getting music placed in film and television. And as a result, the royalties now are very small.
Musician Coaching:
You and I were talking recently about copyright law and when the new law as it stands now first took effect, and when that was set to change.
VC:
January 1, 1978 was when the 1976 Copyright Law that was signed by Jimmy Carter took effect. In that law, there is a termination and a reversion of rights back to the creator 35 years later. So, it works for master recordings and for publishing. A songwriter who had their songs registered and out in the market in 1978 can file for the termination and reversion of their copyright back to them. If they don't want their publisher to administer that song or get a better deal, they might choose this option. And in terms of their recordings with different record companies, they can get the recording back and then re-market and sell it themselves with any company they choose or on their own.
Musician Coaching:
Do you anticipate a lot of people doing that? Couldn't that be very detrimental to a lot of large companies that make their living off a catalog?
VC:
Yes, it will be detrimental. And there are a growing number of famous and well-known, commercially-released recording artists that are now seeking to get back their recordings so they can market them, get back their publishing and potentially look for a better publisher or handle the publishing themselves.
Musician Coaching:

So, in theory, whoever owns The Beatles' catalog might not own it for that much longer.
VC:
No one in particular "owns" it. But they administer the publishing for it. As far as the master recording is concerned, it was believed by the record company that once they recorded the song, they owned the copyright to that master recording. And they did for 35 years. But soon, rights will revert back to the artist or the estate.
You can look at it this way:  Songs go into the public domain a certain number of years after the composer's death. The point is that all songs eventually go into the public domain. And it's the same thing here. It's not that the song is going into the public domain; it's going into reversion. The idea is, "You had 35 years to play with it. Now, let's give someone else a chance." And that "someone else" happens to be the songwriter, the artist and the producer.
Musician Coaching:
Aren't companies like Disney fighting tooth and nail to get this law changed?
VC:
The Recording Industry Association of America (RIAA) tried putting in a clause whereby reversion could not take place, and it was pulled out and rebutted by various individuals within the industry. The record companies are also saying that some of the original agreements were "work for hire." But, according to the "work for hire" definition, the artist has to have been paid a salary, received medical insurance and a 401K. And none of that happened. Ultimately, whether or not this situation fits into the definition of "work for hire" really isn't even in question. It doesn't.
The reversion of master recordings back to the artist and the producer is something that could be very detrimental to a lot of big companies, especially given EMI is for sale right now. If a lot of the EMI's artists ask to terminate and revert, the company will lose a large percentage of its catalog, and its worth will sharply decrease. Even though a record company did spend money and produce that master recording for that artist and owned and administrated it for 35 years, when artists and producers choose to revert, that company will not still have the ability to continue selling that recording and making money.
Major record labels will likely go through a very rough period in the next 5-15 years. There are, of course, a lot of nuances to this reversion. And I am sure that all of them will be tested in a court of law on an ongoing basis. But it doesn't look good for the major labels.

What I am doing right now is working with major artists to help them file terminations so they can regain their master recordings and their publishing. I am also working with them to prepare to market and sell their recordings and handle their publishing on my platform and with my consulting company  so they can maximize their bottom line. So, hopefully, artists will no longer have a 95 percent interest rate with the label and only get 5 percent of royalties. Hopefully, we can help them sell worldwide and see those numbers completely reversed.
To learn more about Vincent Castellucci, the current work he is doing with artists and creators and his wide range of experience in the music industry you can visit his profile on LinkedIn.