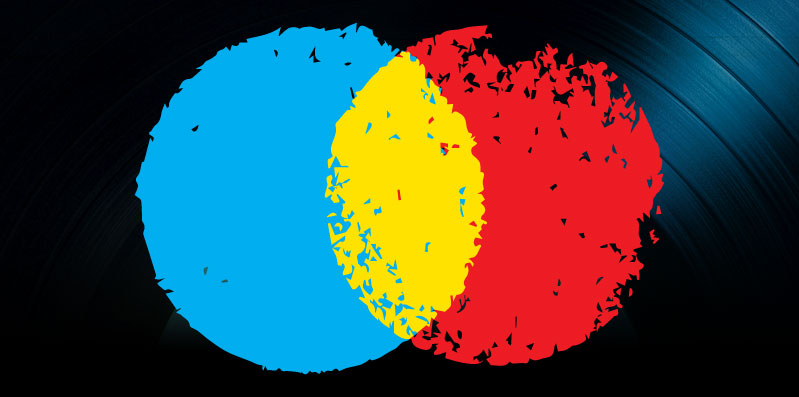 The Evolution of Digital Distribution (an Orchard Eye View)
Brad Navin is the CEO of the Orchard an independent music and video distributor specializing in comprehensive digital strategies for content owners.  Brad started his career in the mailroom at William Morris and went on to be an agent at the very successful boutique agency Artists and Audience Entertainment and later managed artists.  I first met Brad in the late 1990s when he had moved from management to working at a startup called Digital Club Network.  I figured that the heads of one of the largest independent content distributors would have a unique outlook and opinion on the business.
Music Consultant:
Brad thanks for taking the time to speak today.  I wanted to see what was going on with you and the Orchard.  Remind me how you went from doing business development for the Digital Club Network to running the Orchard in a few short years?
BN:
Digital Club Network was based on the concept of wiring up live music clubs to record and broadcast emerging bands over the Internet. I loved the model, and was helping build the roster of clubs that would participate. It was a successful run but it was pre-iTunes.  It was hard to figure out how to monetize seeing John Mayer live at the 40-Watt club in Athens, Georgia in front of 15 people when there is was no iTunes. I think we were ahead of our time, as you can see from cool sites that exist today that are recording and broadcasting live shows.  It ultimately led to where I am now; the principals that bought The Orchard and eMusic also bought some of the aspects of Digital Club Network and asked me to come over and join The Orchard.
Music Consultant:
Tell me about your career path while at The Orchard. You were in marketing, right?
BN:
It was more along the lines of acquisition. When I had come over here, Richard Gottehrer and Scott Cohen, who had founded the company and then sold their controlling interests to what's now known as Dimensional Associates were doing more of what we now know as the TuneCore model today, except with both digital and physical:  "Join The Orchard, pay as you go and we'll do basic fulfillment." By the time I joined iTunes had launched and eMusic was around, Rhapsody was Listen.com and just about to transform itself.
We changed our value proposition and decided we wanted to sign leading independent labels, but not just the cool cachet New York indie rock labels, but labels from all over the world. Independent here probably means something different than at other places in the world. We used to say "non-major label" music that we acquired from places all over the world. That also offered us an element of scale.
Music Consultant:
So, the idea of the long sale long before Anderson wrote "The Long Tail" in 2006.
BN:
Absolutely. People sometimes scoff when you can say things like, "The Orchard has 40% of the independent music out of Turkey." They say, "Who cares?" And I will say, "You know who cares? Ex-pats living in Germany who buy a lot of Turkish music." It's not up to us to decide ultimately what consumers want to listen to if stores are giving us the opportunity to deliver myriad of music out to the unlimited shelf space that is digital. We want to fulfill that space, and that's pretty much what we've done successfully now representing a couple million tracks of music on leading download stores throughout the world.
That is what is happening now though.  That wasn't the model when I arrived. I came in and changed the value proposition to sign labels and add elements of scale.  As we started adding labels, and as revenues grew from not only the acquisitions we did but also the medium evolving, the company started expanding too. We needed to identify how we would support clients once they were in the system and how we could market music to the retailers, which led to whether we could create demand side marketing. This was known as new media marketing originally and is what we call interactive marketing now. We were really the first company of our kind to have in-house staff of this kind and we made interactive marketing a part of our overall core value proposition.
If you want to be distributed, we want to try to distribute and market you into the stores to try to gain placement and drive sales. As those things started evolving, my career evolved, and I was asked to manage more and more of the processes and people along the way. This eventually led to general management of the overall organization both as a private and then as a public company. A year ago in October, Greg Scholl, the former CEO, announced he was stepping down to join NBC/Universal, and they asked me originally to be interim CEO, and then made me an offer for full-time CEO in February of this year, which I was very excited to take, especially thinking about what the prospects for the company are.
Music Consultant:
I have to ask, how has your business changed when you have bands going direct to distribution like TuneCore, CDBaby, etc.? Have they affected your business at all?
BN:
Generally speaking, not really. I really respect those businesses and think they have a lot of value. Ironically, that's how The Orchard started. We were fulfillment to digital and physical per album on a fee-based system.
With labels- we are bringing them products that are predicated on service, which is sometimes hard to describe in an industry so young.  We want them to be really good at identifying great talent and making great music. We want to compliment their efforts, and it can vary from client to client. It can be, "Can our retail marketing team and interactive marketing team replace the dollars out they might spend on a third-party marketing company that they hire on a project-by-project basis, which is now inherent in the distribution relationship they have with The Orchard?" Or it can be, "Can we take out back office costs? Can we offer royalty accounting systems inherent to what The Orchard systems are that can help the label focus more on the music and not necessarily on the back office practices and also help them remove costs from their business?" That's what being a good partner is for us.
I think what the press or blogs call DIY businesses are really good, but as one of our product guys here says, "It's a dumb pipe." We think fulfillment to digital retail is a commodity today. We're not trying to be a commodity business. Yes, we represent a huge volume of music, but I think we have a good ratio of client relations people to clients overall, probably better than most companies out there. And we're offering a level of service through our Orchard Workstation and through our retail marketing group and client relations group that others aren't doing today.
Music Consultant:
Can you estimate the number of releases you guys do in a year?
BN:
I really can't. It's too difficult to do, because we have some clients that are really savvy and understand the space and might just put out a track at a time and keep things active to the consumer. And we have some catalog-based clients that are taking advantage of our compilation tool, in which online – because their music is stored in The Orchard cloud – they can compile different tracks and create compilations on the fly, and they are doing that constantly. It depends how you define what a release is, and I don't have that number off the top of my head.
Music Consultant:
At times I am still entrenched in the old model:  albums, singles, pieces. It's hard to break that when you were at labels as long as I was. But I would guess you are doings hundreds of thousands of products annually.
BN:
Oh, yes. But to your point of both of us coming from the traditional business of the album format, that's still extremely important, and I appreciate the integrity of the album format, and that's what I subscribe to personally. The digital format allows for singles and EPs and then compilations to be made over and over again. And what skews that number too is when we create exclusive album types by store. So, the Local Natives might have three different albums at three different stores because we did an exclusive track for each of the three different stores.
Music Consultant:
When you are talking about the Orchard's services – and I know these services vary from artist to artist and that a lot of people don't appreciate that the pure volume of work involved in even the small tasks like moving around the meta-data associated with digital product – what different departments do you have and what do they do? What does your marketing arm do, what does your promotional arm do, etc.?
BN:
We have pretty distinct groups within the organization that market products. We have our retail marketing, our interactive marketing and our product-marketing group. We actually do have a physical sales group that is extremely good at their job. When we acquired TVT a couple years ago, we kept their physical sales team. They were one of the last independents to get true direct to retail distribution without having to rely on the one-stops. So we took on that business and have put it to work on both the TVT masters we required, but also on the physical and digital distribution deals with key labels on a very select basis
I call them distinct groups because we like to market and create promotions across retail channels – digital, physical, a la carte and streaming and digital radio type stuff too – that are serviced in different ways. So, for example, our retail-marketing group is going for placement on the digital stores and trying to get our products above the fold on a genre page or a home page to drive sales and gain exposure for our clients.  This is different from our interactive marketing team. You need to think more about the demand side. They are going to hit online publicity outlets, savvy bloggers to get them to write about music and potentially create contests and different events to gain exposure for the artists in our system. We might exercise direct-to-consumer campaigns. We also might service online radio or services like those on a project-by-project basis.
Music Consultant:
Where do you see digital distribution going? Is it pushing one way or the other or going ways different from what you'd anticipated? You have a unique vantage point as someone who's distributing this much music, particularly music that has usually been filtered by various tastemakers before it gets into your system.
BN:
Speaking strictly about the distribution business which is different form retail overall, I'm very bullish.
I think being strictly fulfillment has its value for some, but when you talk about the type of business The Orchard focuses on- the labels and specifically artists – you've seen a lot written recently about the pros and cons of DIY and what it means. Obviously I think it's very important that you have a partner. Our best relationships and best clients and best sales, releases and campaigns have been when we're partnering with our label clients and understand what each one is bringing to the table.
When The Orchard brings a staff of 85 people from offices in various places throughout the world, and our complete resources of our back offices to be able to compliment on a marketing level or compliment on an actual infrastructure for our clients, that allows our clients to be better at what they do. They are in the business of making music and identifying talent. We want them to continue to tap into that and focus on that, and we can support them. What the future of retail is?  That's a difficult question.
More music is being consumed today than ever before in various ways. I think piracy is a proxy for demand, and there really is demand out there. It's the collective industry's job to figure out a way to combat these things. But the bottom line is, music is always going to be in demand. It's not going to be up to me, or the artists, or any record label to decide what the future of consumption is going to be. It's going to be about consumer access.
Ultimately the consumer is who the labels and our artists and The Orchard should care about – can we get the music into the hands of the consumer? And is ownership important, or is access to the music enough? What's the difference? If you can get whatever you want, whenever you want on the device you choose, don't both things become the same? As long as they (consumers) can get it and can get quality, [ownership] may not make a difference. Of course, the bottom line has to make sense. If you trickle these things down to the artist level, it has to be sustainable revenue. Otherwise you're going to pull the rug out from under the art form itself, and that's the problem with current subscription and ad-based models. With a company like The Orchard, we just want to be well positioned. And I think we are well positioned because we're working closely for our clients and are a platform for delivering media like music and video. I think we're well positioned for the future, whatever that future may be.
Music Consultant:
I was going to ask you about mobile as well. I'm guessing by the tone of that conversation that you're absolutely involved in the mobile space as well. But has that been as well received as we all thought it would be or did that decline with the decline of the ringtone business?
BN:
I think you have to say, "What is mobile?"  We did not work with some of the drivers of great revenue a few years ago, like pop and hip hop ringtones; it wasn't something we overtly chased.  When the format crashed, we didn't get crushed. I'm glad about that. So, what is mobile? Well, now that you have buying capability through apps on smart phones, the lines of mobile have been blurred. And that's the whole concept of being able to get what you want when you want it. So, is iTunes availability through the iPhone app a mobile sale? We just call it digital revenue. There may be different types of digital revenue – a la carte, subscription-based services, streaming on demand services – it's our job to try to negotiate the best deals we can on behalf of our clients. And we are aggressive in trying to get in on the new spaces, because you don't know when the next Spotify is going to come along on the one hand. On the other hand, if we don't like the store or the concept or don't believe the store has a long-term value proposition or a plan to get off the ground, it's not important for us to be involved in the launch of every store. It's important for us to do the right deals.
Learn more about The Orchard.