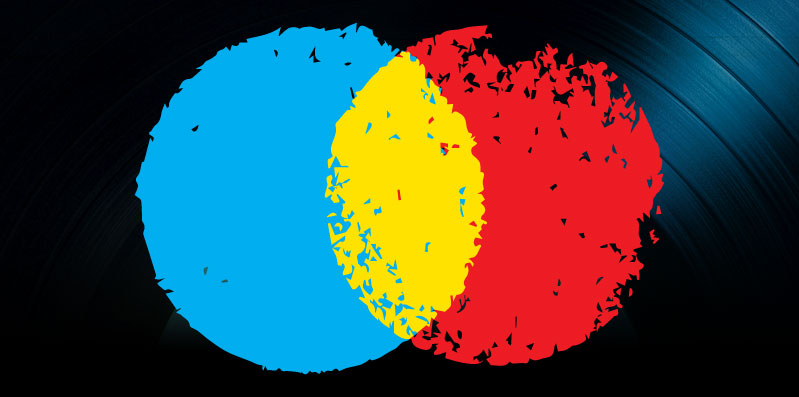 How to Promote Your Music with the Press
Pam Nashel Leto is a senior publicist at Girlie Action Media, Marketing & Management, Inc., one of the leading boutique firms in the U.S. A lifelong music fan, she majored in film in college and got her start in the music industry as a college and marketing rep for WEA in San Francisco while simultaneously booking punk bands at local clubs and running her own record label. She joined the Girlie Action team after moving to New York City 15 years ago and has been with the company ever since. During her long tenure with the company, she has worked closely on campaigns with artists including My Morning Jacket, The White Stripes, LCD Soundsystem, Joe Jackson, the New York Dolls, Elliott Smith and Wu-Tang Clan.   
Pam talked to me about how music publicity has changed during the Digital Age and shared some effective techniques artists can use to approach the press, give quality interviews and promote and market their own music. She also offered up some advice for musicians looking to hire and establish successful relationships with publicists.
Music Consultant:
Thanks for taking some time to talk, Pam. How did you get into the music business?
PNL:
I was a film major in college but music was always the most important thing in my life. When I realized I couldn't make a living making 16mm avant-garde films on my Bolex, I ended up as a college rep for WEA in San Francisco, then right out of college landed a full-time marketing job there. Simultaneously, I booked the bands at a punk rock dive called The Chameleon for a couple years, then end up as a roadie/merch girl for the band The Fucking Champs on a few U.S. tours. I even put out one of their 7″ records on my record label Poor Dora Maar.
Music Consultant:
Why did you choose publicity, and what brought you to Girlie Action?
PNL:
Publicity, and specifically getting a job at Girlie Action, came out of a recommendation from a close friend who worked there, Dorien Garry, when I moved back to New York. It made sense to me, because I was always good at talking and convincing people of things that may or may not be true. So, voila! It was the perfect job. My parents always thought I was going to be a lawyer, but publicity was more up my alley.
Music Consultant:
What are some of the biggest artists – and some of your favorite artists – you have worked with during your career?
PNL:
The band who has been my most loyal client also happens to be one of my favorites:  My Morning Jacket. I've worked with them for over ten years, since right before their album It Still Moves came out. Throughout the years I've worked with a lot of other amazing artists including The White Stripes, LCD Soundsystem, PJ Harvey, Wu-Tang Clan, The Rapture, Marianne Faithfull, Joe Jackson, The Misfits, Guided By Voices, New York Dolls, Elliott Smith, Pet Shop Boys, The Mynabirds, Cody ChesnuTT, New Order, Meshell Ndgeocello, Preservation Hall Jazz Band and many, many more. And, of course, I'll always hold a special place in my heart for the Swedish psychedelic band, Dungen and the Norwegian Black Metal band, Emperor.
Music Consultant:
How have you seen publicity change for artists in the Digital Age?
PNL:
In the 15 + years I've worked at Girlie Action, publicity has changed ten-fold. I used to spend my days calling the music editors and journalists, having long conversations about specific tracks on a band's album. I would really dig deep into the story to try to land a feature in their magazine or newspaper.
Now in the Digital Age, it's all about speed. Websites are all in a big race to see who can get up the news story first, who can get up a new song or video from the hot artist, who can "break" an upcoming band first. (And fact-checking has in many cases gone out the window!) More than half my job now is asset based. I spent a lot of time placing videos, tracks or any content based asset to premiere on a website. Most writers and editors have little time to talk to you about a band anymore. I commonly get a "pass" or a "Yes, we'll do it!" I can't blame them, because of the amount that gets thrown at them every day, but the lack of feedback nowadays can be frustrating.
On the brighter side of things, it's much easier now to get an up-and-coming band attention in the media. Instead of just reading a review in a magazine, readers get to actually hear a song, then in the same story click on a link to easily buy an album and, "poof," it's in your inbox. You can actually hear the album in less than 5 minutes. That still blows my mind. Of course, I'm being optimistic. Most kids just steal the albums. But   I think even that has its own benefits, especially for an up-and-coming band.
Music Consultant:
What about an artist's or band's story is considered press worthy?  And how would you suggest helping artists find their unique story, and what are some angles that artists should stop pitching that they think are unique (and really aren't)?
PNL:
Unless they're the sons or daughters of someone famous, or have lived a really unique and incredible life,  artists usually do not have an interesting press story from the get-go. We usually discourage bands from getting a bio written until their second album when their story tends to get more interesting. Initially, it's smart to just go with a straight up press release with the basic facts:  where you are from; what you sound like; what bands you've played with; where you are about to tour. Then you add an asset – a song or video – to it. Don't be afraid to compare yourselves to big iconic artists or niche and cool indie ones. It will make writers take note if they see something like "In the vein of Prince & 60's Stax-era soul …" They may roll their eyes, but they may end up clicking on your song and falling in love with your music.
Music Consultant:   
If you're an artist in the early stages of your career without  the budget for a professional publicist, what can you do to publicize your own music? Are there ways to approach press outlets without the representation that you can suggest?
PNL:
Recently, before one of our bands started working with us, they submitted a song to NPR music just via their "submissions" area on the website. NPR loved the track and premiered it. Bands should check out their favorite sites and see if there's a general web address to submit their songs and videos to. You can get editors' emails and write them a cute little message coming from you, the artist, with a link to your music. More often than not, you'll be ignored, but all it takes is that one important writer to take note.
Social media is also vitally important for new bands. Start a Facebook page and get your friends to like it. Then they can get their friends to like it, etc. Update it frequently, but not so frequently that your friends and fans get annoyed. I'd go with the once every few days rule. However, if you are on tour or about to release an album, once a day could work.
Also, GIVE YOUR SONGS AWAY FOR FREE! Do not be precious about them. The more chances someone has to hear a song of yours via your socials, the better. Look at Lil' Wayne:  He gave away hundreds of free songs and mixtapes before he put out an album and ended up selling millions. That's an extreme example, but if I were an artist, I'd aim that high.
Music Consultant:
There are a lot of pitfalls involved with hiring someone you don't know directly to handle your PR. What should artists look for when trying to hire a publicist?
PNL:
Find out the other bands the publicist has worked on and see if you've heard of any of them, have anything in common with them, or would like to see your own music on the same press trajectory as them. If you have any friends who are writers or managers or who work at labels, ask them about the publicist's reputation.
And hiring a "name" does have its advantages. Editors have told me in the past that if they see the package return address as "Girlie Action," they will open it immediately. Make sure whoever you choose to hire isn't a no-name who editors will ignore. If you are going to spend the money, do it right.
Music Consultant:
And on a similar note, when is the right time to hire a publicist?  Is it ever too early in the arc of someone's career to go after press?
PNL:
It doesn't make sense hiring a publicist until you have a set career plan. Ideally, have at least an album's worth of songs and a tour or two under your belt. Certain artists can get away with hiring a publicist to promote something as simple as one video, but if there's nothing coming afterwards, it will likely fall into the black hole of the Internet, never to be seen/heard again. Release an asset every two, to three weeks for two, to three months before your album comes out. Hopefully that can create enough chatter where people will be excited to purchase your album. These days you don't need to be signed to a label anymore before you hire a publicist, although it can be costly to proceed without one.
Music Consultant:
What are some of the common mistakes artists make with press outlets when they don¹t have media training? Also, you have any tips that might help artists develop the skills necessary to give thoughtful interviews and avoid these mistakes?
PNL:
Common mistakes include being either too terse or too long-winded in interviews. "Yes" or "No," one-line answers are boring, but artists who go on and on often will get edited down anyway. Know that journalists will likely ask you the same question over and over, so think about how you'd like to answer them before the interview.
Also, keep the editors and journalists on your good side. Apologize if you are late to an interview. Read other things they've written and try and compliment them on a piece you may have enjoyed. Just like musicians, writers have egos too, so stroke 'em a bit.
Music Consultant:
Can you point to any trait – or traits – artists that do well in the press have in common with one another?
PNL:
It's a cliché, but it's very true: The cream rises to the top. Write good songs, and critics take notice. Hire a good publicist that can help get your songs on A-list websites and in the (few) print magazines left. If the music is good enough – mixed with the right amount of exposure and luck – you will likely have a successful press campaign.
Beyond songwriting, visuals really matter. I've had so many bands who are the most talented and creative musicians send me the most bland press photos taken in front of a brick wall, on a rooftop, in a field, etc. Press photos these days cannot be an afterthought. The Internet is a very visual place. If you have a cool, creative press photo, that photo may just be the conduit that makes the reader watch your video or listen to your songs. On another visual note, make a great album cover and make great videos:  These are crucial elements.
Music Consultant:
In parting, do you have any general business advice for musicians, related to PR or anything else?
PNL:
Keep on keepin' on. After 9/11, when I was questioning everything, I remember having a discussion with my father about the important things in life, and if what I was doing was worth dedicating my life to. He reminded me that music is life's blood, and helping spread the word is just as vital as any noble profession. (Hey – that's what dads are for!). Music is escapism just as much as it's living in the moment. To quote Rob Base – it's "joy, pain, sunshine and rain." And if you're an artist, I'm happy to help you shout it from the rooftops … as long as that's not where your press photo was taken.
You can learn more about the work Pam Nashel Leto does with musicians on the Girlie Action website.