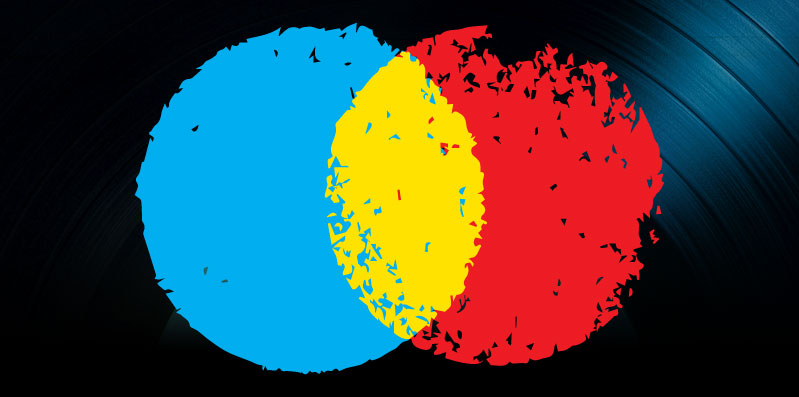 Ben Maitland-Lewis is the CEO and Founding Alchemist of Indie Ambassador, a collection of entrepreneurs with backgrounds in music, business technology and marketing who help artists of all shapes and sizes navigate the ever-changing modern music industry. Indie Ambassador is also the creator of the mobile press kit app Presskit.to. Ben started playing instruments when he was six-years old and is a graduate of Berklee College of Music in Boston. He officially began his career as a performer in the U.S. and Europe before working with the head of A&R at Columbia Records. While at Berklee, he managed the Northeast retail marketing initiatives for Sony/BMG Music Entertainment, helping design award-winning campaigns for artists such as Modest Mouse, Bruce Springsteen, My Morning Jacket and Incubus. In 2004, he founded an artist development and management company that went on to release 23 records, a full-length rockumentary DVD, and won a couple of Boston Music Awards. In 2008, Ben and his then co-op student, Chris Cave, teamed up to build Indie Ambassador, a forward thinking music tech company, dedicated to building tools that make the lives of creative professionals easier and more sustainable.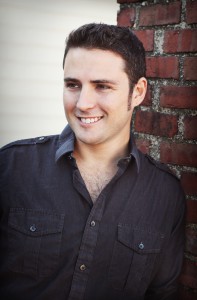 I talked to Ben about how he came to found Indie Ambassador, and what the company's press kit tool Presskit.to can do for artists trying to build relationships with their fans and music industry professionals. He also delivered some advice about important steps artists need to take to be successful once they have well-crafted press kits.
Musician Coaching:
Thanks for taking the time to talk, Ben. How did you get into the music business, and what led you to found Indie Ambassador?
BML:
I've been in music my entire life. Both my parents were entrepreneurs and also really had a passion for music. They encouraged me to go fully into it. So, I started playing instruments when I was about six-years old. My uncle is a very successful conductor in Europe and works with the Vienna Philharmonic and runs the Johann Sebastian Bach Institute. I grew up around him, shadowing a lot of classical music in Europe.
Eventually I started getting into playing in bands in California. I played with Incubus on their Science tour playing drums in a band called Phallus. It was really exciting, not only being a drummer in a band, but also handling all the marketing, distribution and everything else that needed to get done to run the band.
It was during high school that I got really serious about being part of the music industry. I started touring a lot with my band out there and then volunteering for things like Tom Whalley's Warner Bros fundraising events, etc. I just started getting involved a little bit more. At that time, I also got involved with the Berklee College of Music summer program.
I graduated from high school in 2000, and had been accepted to Berklee, but decided to take two years off between high school and college, because I was touring, happy and managing my band, which was doing well and had become really well-known regionally in Southern California. Finally, Berklee called and said they wanted me to come and check in or re-apply. I took off and came to Boston with the intention of just going for one semester and then returning to California to keep touring, just so I could keep my spot at Berklee.
During the first semester, I flew back to California three times. But my band had diminished, and we weren't playing well, partially because I was gone so often. Meanwhile, back in Boston, I was in an environment that had 4,000 musicians in a city, and 450,000 college students and was really growing. So, I decided I would stay in Boston and start writing all the label heads in L.A. and said, "I am a first-semester student at Berklee, studying music business. And I would love to work for you."
By chance/fluke/opportunity, I heard back from the assistant to Tim Devine, who was the head of A&R for Columbia. I started working directly for him and his executive assistant, who originally had told me there were no openings when she called. But I noticed she had an English accent, and asked her where she was from. I had actually gone to school in England for a while, because my father is English. I turned it into a conversation, then finally said, "I'm going to be in L.A. in a few weeks … do you mind if I pop by?" I actually had no intention of going to L.A., and I didn't think she would bite, but she did. So, when I got off the phone with her, I booked a flight to L.A.
Musician Coaching:
That is exactly the type of story that is inspiring for people that want to get into the music industry to hear.
BML:
I remember initially being laughed at, because I showed up in a suit and tie with my portfolio of show posters, and no one wears a suit and tie at a label unless you're part of the security staff or work in the legal department. But I walked out with the gig assisting Tim Devine and his team.
So, I went back to Boston and convinced the head of the business department at Berklee to let me do this. I hadn't even taken a business class yet. But thankfully they honored this internship I got at Columbia Records.
After my internship was over, Tim called New York and got me a gig working for the college department at Sony Music. I ended up taking over as the college marketing rep for Sony in Boston during only my second semester at Berklee. I ran all the campaigns for all the college artists for those four years all around Boston. Because there are 40-50 colleges there, it has a great college radio market and a great retail market. That took me from about 2002, when I started college, to 2005, when I graduated.
Before I graduated, I started an artist development and management company called Sidehatch Entertainment Group. We were around for four years, and during that time, we accomplished a lot and had a great time. Simultaneously, from 2005-2008, I was promoted to the New England Retail Marketing Director for Sony BMG. So, I was running the entertainment company, playing in bands and doing all the retail for Sony. I was doing as much as I could and reinvesting all the money I made from Sony into my private endeavors, which were expanding and growing.
In 2007, my first co-op student, Chris Cave joined me from Northeastern. We were managing my artist roster for Sidehatch, with five artists in Boston and two in Los Angeles. All of them were gigging a lot, and some of them were actually making some money. But we were turning the money they created and reinvesting it right back into the artists, not really taking a cut. It was much more about the artist and getting a career going for those guys, so we could build a company and support system around them as well as ourselves.
I realized I didn't have the tools I needed to do everything I could do to support my artists. That is when Chris – who is my co-Founder – and I started Indie Ambassador. We wanted to step away from artist management and build tools that would allow musicians to help build sustainable careers for themselves. We basically discovered we were better at teaching bands how to look at their bands and run them like businesses. We wanted people in the creative industry as a whole to be more independent and in control of their own careers. And we wanted to be able to introduce the tools that would help make that possible.
Now, we just released our first product, and we're still developing a lot more. I'm still playing in a band, and we host a monthly panel in Boston and continue to contribute to the music world and its future development.
Musician Coaching:
As someone who has successfully played in bands for a while now, from a business perspective, what do you think people who are actually making a living at creating music are doing that those that have fallen by the wayside are not?
BML:
My favorite band of all time is NOFX. They've been independent for almost their entire career. They have put out their own material and have been able to work on their own timeline, because their whole career path is dictated by the fans they have, not perceived markets or any of those other factors. And they've been around since 1983, putting out new material, touring and going strong.
NOFX and some other artists had the opportunity to get onto one of those major label waves during the time when major labels had budgets to put albums out and were able to put out some records and be successful. But then NOFX managed to survive the consolidation of the early 2000s and were able to go back to being independent, whereas some other artists did not. They got lost in the mix, got their rights shelved or sold and were limited by restrictions put on them by agreements they made.
I still see a lot of bands that have the goal of getting on a label and selling their rights. And I'm not saying that labels don't have a place in this world at all; I just see too many garage bands shooting for a label right away without putting the steps into place and without seeing all the opportunities that the Internet has granted them to grow their fan base and market their music on their own first. They want a major record label deal before they've even cultivated solid relationships with fans or used social media to position their brand in a way that will allow them to build a brand in a lifestyle-driven society.
We're in a very interesting and exciting time right now, and I'm excited to be contributing with some technology that we think is going to help. We understand that it is very noisy already in the music tech space, and we're not looking to add more confusion to that noise. We just want to simplify things for artists. The talent is out there. And musicians aren't going anywhere. Opportunities to make money are more plentiful than ever before. But they just exist in smaller increments.
Musician Coaching:
The idea of musicians building up their careers organically is really interesting. There are a lot of "X Factors." When you described NOFX, you described a band that is completely fan focused rather than industry focused, which I think is – even in the Digital Age where it is more necessary than ever – becoming rarer and rarer.
I had a conversation with some people recently who asked me, "Who do I call to get myself somewhere?" And I told them it wasn't about that. It's about who you get to your show that isn't already inundated with too much music and doesn't listen to it for a living, which is the situation that industry professionals are in at this point.
You've proven by citing the example of NOFX that this tactic of getting more people who are passionate about your music to your shows contributes to success directly. And you've identified that people rushing towards a major label without doing their homework doesn't necessarily provide long-term results either. It has always seemed to me that, for the most part, artists that put in real time have lasted longer than those that get signed with a major label and have their songs thrown at radio with their fingers crossed.
BML:
And there are so many strategies you can use now as an artist – from promotion, to publicity, to merchandising and even blogging. Most bands have a good handle on social media and on engaging with their fans through Twitter and Facebook, because that's what they have had to use every day. But where they are all starting to fall short is in representing themselves as well as possible within the professional landscape.
I get a lot of emails from bands that have four, five or six links to social media sites and ask me to discover their brand on my own and hope I will interpret it correctly. I certainly catch myself doing this as well.
One of the things we are trying to do with Indie Ambassador is make sense of all the great tools that help bands connect with fans, venues, etc. and help artists communicate with people who can actually get them opportunities for exposure.
Musician Coaching:
That brings me to your product, Presskit.to. What have you built, why did you build it and how does it work?
BML:
When we started building Indie Ambassador, we wanted to build a tool that put transparent financial management, tour routing logistics and direct-to-fan marketing and merch fulfillment all on a mobile device. Chris and I had no technology experience or product development experience. We failed miserably in the first couple years, multiple times, but it was a learning experience.
Finally, we found a new developer who helped us change our development method into one that was more agile. In January of this year, we took what we learned from our mistakes and through the panel we'd been co-producing monthly in Boston called "Rock Shop," which we put on with Kevin Hoskins (Rogue /BostonShowlist.com) and Steve Theo (Pirate! Promotion) and started over.
We've always been completely self funded and bootstrapped. We've been able to stay afloat for the last few years while we figured out the development of our product by playing music ourselves and also by doing marketing with Antler Agency for Wilco, Dispatch, Newport Folk Festival, Jazz Festival and launching some liquor brands through artist sponsorships.
Through the work we were doing with the Rock Shop panel, we noticed that artists have their information spread throughout the Net, through Facebook, Twitter, Wikipedia, media sites, and outdated websites. And they don't have it formatted for mobile. We also noticed that journalists, writers, promoters and radio guys were getting emails with seven or eight links in it and were being asked to go do all the research themselves and find the right bios, etc. And artists just had to hope that these people were inspired enough by what they saw and heard to do their jobs properly.
We wanted to create something that would help guide these people and simplify the process. Through Presskit.to, we wanted to revisit the traditional press kit and re-envision it for the music entrepreneur and to help consolidate all their best media into a nice, clear deliverable that is responsive and will work on any device with no limitations. We wanted to have everything linked – SoundCloud, Vimeo, YouTube, etc., which are just a few of our third-party integrations. The product we came up with has a clean URL that is free of slashes or brands. So, your band will have a URL of just PressKit.to/"NameofBandorProject." You can manage all the identities initiatives or projects under one roof, which cuts out a lot of the fat. We've created a mobile solution that is geared towards communication between artists, music professionals, journalists and writers.
In terms of cost, Presskit.to is subscription based. It has a free plan, which gets you one mobile press kit. And for a limited time, you can sign up for $1.99 per month, to get the pro plan that allows you to create up to ten different press kits with public/private sharing, extra storage and a bunch of different features.
Musician Coaching:
And why would an artist need multiple press kits?
BML:
The reasons are twofold. You might be creating press kits for yourself and have a lot of different things happening. For example, you personally might have a press kit for Musician Coaching, which has all the things you have going on and all the placements you've received. Then, you could have one for your band. And you might need one also for a consulting gig you do on the side or for one of your specific consulting clients.
If you're in a band, you might need one for the record and one for the tour. We have bands right now that have even split up their their tours into different press kits. We have a client that has created separate press kits for their U.S., Australia, Chinese, Japanese and European tours, so they can deliver it to the different venues, which might have different requirements depending on the country in which they're located.
Musician Coaching:
And you'd want to stress a different set of highlighted accomplishments, depending on whether you're going to a music supervisor, a record producer, a booking agent or a journalist.
There are other companies that have products similar to yours within the music space, like ReverbNation, Sonicbids, etc. What sets your product apart from your competitors?
BML:
I'm actually excited that there are a lot of options out there. Panos Panay, from Sonic Bids and I know each other pretty well. We are both Berklee alums, and he was the first person to really mold the subscription billing platform for the industry. I have nothing but respect for him, and I've used Sonic Bids as a band and also as a promoter.
Sonic Bids is very focused on the band-to-venue relationship. They've been around for a long time. But the thing is, you pay for the service, but then you also have to pay for the opportunities. Then you get into a pool with a lot of other people. I have heard a lot of bands that are jaded and have spent a lot of money on it without seeing results from it. The press kits are also not mobile. There are a lot of things that are very different from what we're offering.
Onesheet, which is actually very clean and easy to use, is dictated by tying in all your social media streams. So, it's very much catered to whatever is happening within your social media channels at a given time. You're NOT dictating the brand; your social media is.
Then, ReverbNation's RPK is free, but once you get charged to use it, it's actually very expensive. There are a lot of other services out there that are extremely expensive.

We're taking a different approach with Presskit.to. We're the industry's first mobile portfolio that is responsive and a complete piece, not just a picture with your social channels underneath it. It's a full deliverable. We also host files, which no one else does and track Wins – a chronological sheet of accomplishments. It tracks all your quotes, accolades, milestones, etc. in an easy-to-read-and-access list.
We provide the ability to have public and private press kits that you can see on your dashboard. Our public sharing also has expiration dates attached, so you can give someone access for a certain period of time. And you can manage all your kits through a centralized dashboard. Also, Presskit.to's paid subscription is the most affordable out there.
Another thing that separates us is that we offer managed kits – a white glove service – where we will act as their personal press kit consultants and will make sure press kits stay current each month for a nominal fee.
Through all the work we've done fine-tuning our product, we've also learned that a lot of musicians really don't understand the power of a press kit. They know how to build profiles and put together their picture and information, but then they forget what happens after that. They expect people to come to them and do all the work themselves. We're really happy to be there to help artists with that development process and coach them along the way about what they need to do after they've built the press kit.
Musician Coaching:
And what are some of the things artists need to do after they build their press kit?
BML:
It depends on where that artist is at that moment, but I can give you an example. We had one artist from England who sent me an email and asked, "I have an EPK and a profile on Sound Cloud and Twitter … do I need you guys?"
I went through his five or six links, and I really looked at what he had. I checked to see if his site was mobile, how it was situated and what was on it. I thought about whether it spoke to me as a professional or as a fan. I looked at his bio and determined whether it was 10-pages long or exactly what I would need to put in an article. And I discovered none of what he had was working.
I gave him the following pieces of advice:
Focus on getting a shorter bio.
Put a link to our press kit as a mobile icon on his site, so that if somebody is looking for it, they can just click the icon.
Pick the best two or three videos you have and put those forward.
Replace a list of all your albums with just your best two or three songs – the songs you need me to listen to … right now.
Define a message for yourself that allows you to properly communicate your brand – your creative identity and your music – to the channel you want to get it to. For example, if you're looking for an agent, you want to cater that message to an agent. Understand what that person is and what he's done and address him personally. If you want to get into a publishing deal or get on a tour, it's the same thing.
You have to hyper focus your initiatives. It's not about mass marketing; it's about reeling it in and bringing it back to direct, in person, on-the-go and relationship-driven marketing.
That was what happened for one of our guys here, but it's slightly different all the time, so you really have to think about your strengths and what your focus is as an artist at any given moment. You need to understand your market and your message.
Musician Coaching:
And a lot of musicians don't even have a market yet, so that becomes a problem.
BML:
And that's why I think if you build up a really great social media presence, then hire a really savvy publicist to get you some new eyeballs, you will be able to tell whether or not your music is good. If you get a couple thousand eyeballs on your music, and no one is biting, then you know something is wrong. But if you get some people that love it, you can find out who they are and figure out a direction.
As an interesting note, our Presskit.to flagship artist, Karmin, blew up originally by doing covers on YouTube. The band found a market on YouTube doing cover songs, then shifted to original material and built up that way, eventually signing to Epic. It all started because the band found an audience through cover songs.
I think that's the interesting thing with the industry right now:  There's really no right or wrong way to do anything. You just have to get out and do it. You have to think strategically and be business focused, use your local resources and keep your eyes and ears open.
To learn more about Ben Maitland-Lewis and the work he does, visit the official Indie Ambassador website. You can also check out the company's press kit tool – which just released into public beta on September 4 – at Presskit.to and follow its developments on Twitter.