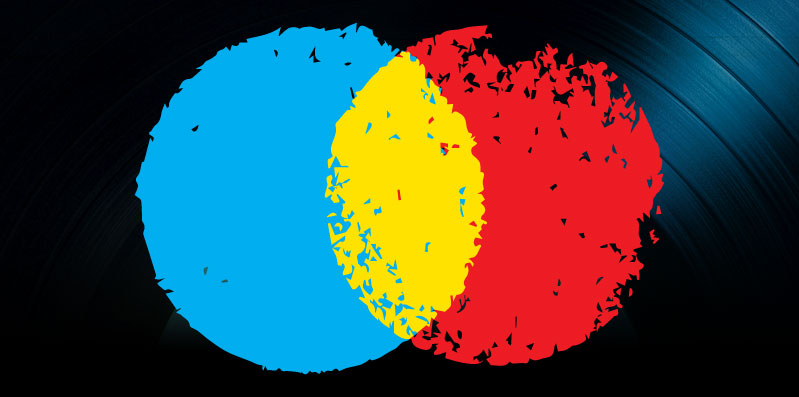 Brand Reputation Management for Musicians
Mike Morsell is the Senior VP of Brand Strategy at Brand.com, an online reputation management company based in Philadelphia. Prior to joining Brand.com, Mike earned his MBA from St. Joe's University and worked successfully with companies and brands of all sizes to help them grow using technology. Brand.com provides a wide range of services for those trying to put their best face forward online, including online reputation repair, online reputation monitoring and more. The company's clients include Fortune 500 companies, foreign governments, celebrities, professional athletes, musicians and politicians.
Mike talked to me about what online reputation management is and why musicians need to manage their reputation in order to build a brand in the Digital Age. He also shared some best practices for artists looking to present themselves positively online.
Musician Coaching:
Thanks so much for taking some time to talk, Mike. What is your professional background, and how did you wind up at Brand.com?
MM:
My background is in enterprise technology sales, and I just recently joined Brand.com. I also completed my MBA at St. Joe's University here in Philadelphia. I've had a lot of success scaling and growing businesses through different technology processes. And Brand.com grew around the new industry that has emerged thanks to blogs, social media, review sites, etc. The online reputation management industry has really only been in existence for about two years tops. It's a really exciting opportunity to be involved in a really high-growth industry based in Philadelphia.
Philadelphia is actually really establishing itself as a great location for technology companies for multiple reasons. For one, the Wharton School at the University of Pennsylvania is graduating a ton of talent who are willing to take some risks and be entrepreneurs. There is also a lot of venture capital money coming into the city. And we are really in the hub of the East Coast, close to Boston, New York Washington, D.C. and Pittsburgh, so it's a great place to be a B2B business. And, again, then we're also positioned in this high-growth market.
Musician Coaching:
I believe it's important to make sure when people search for you online, they're finding positive information. Because, if you're working in music or the Arts and you get a bad review, it colors people's opinions of who you are and what you do. Why has reputation management become important, and how is it affecting the way people build their brands?
MM:
Well, the online environment has made things very different from how it used to be for everyone. There's more information written about all of us than ever before on social media, review sites, government databases and anywhere you look on the Internet. The Internet has also become the #1 vehicle for decision making. When you combine those two realities, it means you now have to learn how to "control" your story when you're building your brand. So, how do you control your story when there are other people online telling your story on your behalf? That is a pretty weird phenomenon. Reputation management companies like ours basically offer control to our clients in this new environment.
We all have some kind of reputation, good or bad, and the fact that people are using the Internet so much makes this reputation more visible in every industry.
Musician Coaching:
You mentioned social media and Internet searches. What are some of the other places online that help determine someone's reputation?
MM:
Brand.com actually has a proprietary Command Center that is free to anyone, regardless of whether they are paying clients of ours. You just go to the website and sign up on the main page for the "Reputation Command Center." You can use it to monitor what is being said about you on Twitter, Facebook, Google+, etc. Our company has also invested in a social media site called Completed.com. It ranks well and is a single-word domain. This site gives music industry people a real chance to talk about their accolades, accomplishments, gigs and whatever they want to promote. Both those things are free and revolve around social media monitoring. You can do some monitoring and management around specific keywords, whether that's the name of your band or the name of your lead singer.
Musician Coaching:
And that's the monitoring side. When you go out to manage someone's reputation, unless you reach out to someone at a particular blog or website, there's no way to permanently delete anything off the Internet that the person hosting the content doesn't want taken down.
MM:
There isn't. You're absolutely right. We tell our clients right off the bat not to engage online with a negative listing, whether to contest it or to accept it as constructive criticism. On a lot of these sites like Yelp and other review sites, people are drawn to the negative publicity. So, you need to avoid responding, even if your intentions are totally innocent and good. What companies like ours can do on the person's behalf is create original, engaging content that is written to rank for a specific keyword. That's really part of the "special sauce" involved in what we do. Then, we overtake these search engines through a few proprietary methods, thus suppressing the negative information. And stats point to the fact that 92% of Google users don't go past the first page of search results.
Musician Coaching:
I read that myself, and further, that there is also an extremely high percentage of users who don't click past the top three individual search results.
MM:
That's very true. And if we can allow those users to control the search engine results for their keywords, it's very valuable.
Musician Coaching:
I know you guys are really diving deep and putting up a lot of content that's favorable with the hope it will get buried. I come across a lot of people who want to get old content taken down because it doesn't represent them anymore or it is overly negative, but they don't necessarily have the means to afford reputation management services. What basic steps could you recommend to someone that they can do on their own to help manage their reputation online if they don't have the budget to hire you?
MM:
There are a couple things that can provide solutions for someone looking to manage their reputation. They can purchase a mini site with their name in it – so, for example, something like mikemorsell.net or rickgoetz.net. This can be helpful for adding new favorable content attached to your name, assuming there is not a lot of other content out there and it's something really popular like the Philadelphia Phillies or Donovan McNabb. A lot of times, at least on a short-term basis, those mini sites will rank well. They can pick up a domain name on their keyword, and it will rank. It's not a sustainable solution, but it will have a chance of suppressing negatives short term.
We also recommend using social media to build up favorable content, whether that's a person's own Twitter account, Facebook fan pages. Those become commodities, but they are solutions to suppress negatives and rank very well with the search engines.
Musician Coaching:
Do you find that keyword-based URLs and vanity URLs help a person?
MM:
Yes. The fewer words that are in the URL, the stronger it will rank. Those also get a little bit more expensive on the open market. There are a lot of people out there that will control those domain names for that very reason.
Musician Coaching:
You mentioned reputation management involves non-engagement, suppressing negative information by creating favorable content and using Facebook and Twitter. Do you guys also deal with reputation management on YouTube?
MM:
The paid solutions we provide obviously are much different from what I am recommending to those looking to do some of these things on their own. But our video department produces videos on behalf of our clients that do rank well. If people have the ability to post videos to YouTube on behalf of certain keyword searches, naturally – assuming there is not a lot of content on there – they are going to rank, because Google owns YouTube and is thus constantly trying to promote content. We're also seeing Google+ as another tool that is really pushing up content in the search engines, because Google is promoting its own social media platform. So, Google+ and YouTube both rank really well organically.
Musician Coaching:
I firmly believe in the value of what companies like yours do. But it must be really difficult to put a specific value on reputation management. Can you point to any examples that show just how important someone's online reputation is?
MM:
We really hang our hat on stats. There was $1.4 trillion-worth of retail sales last year. And 80% of consumers have admitted they've changed their view of a product or service from positive to negative based on an online review. Also, 70% of companies say that online reputation factors into their hiring decisions. So, there are some very general stats that show that online reputation is extremely important.
Reputation-management companies like ours can go really in-depth with the people we work with and get more specific stats. We start with a custom analysis. They are able to share what the lifetime value of their customer is, and then we can figure out the amount of monthly searches they get and how that translates to bottom-line revenue.
Musician Coaching:
Do you have any parting words of advice for people trying to build up a positive reputation online?
MM:
Promoting existing content is incredibly helpful. That's what we first look at when taking on a new client. And then it's also about creating original content around keywords that will rank.
To learn more about Mike Morsell and online reputation management, or if you feel you need professional help creating new content, visit the Brand.com website.