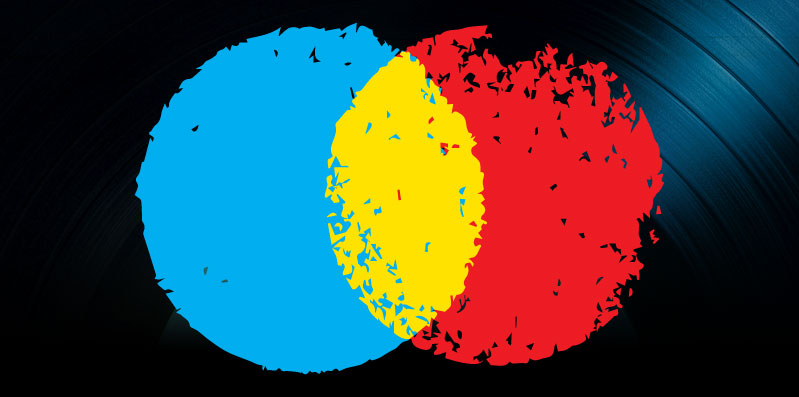 Kevin Weaver is the Executive Vice President of the Atlantic Records Group. He is responsible for overseeing the creation and placement of music and artists in film, television and video games. Kevin is also in charge of developing and overseeing soundtrack projects, strategic alliances, licensing opportunities, and marketing initiatives. He has been working with sync licensing at Atlantic since the early-mid 1990s and has managed a variety of projects over the years that have significantly shaped the label's and other labels' music licensing business models.
Recently I talked to Kevin about how he got into music licensing, changes he has witnessed in the sync licensing market in the past 15 years and how modern music placement works.
Musician Coaching:
Thanks for taking some time to talk to me, Kevin. How did you come to be Executive VP at Atlantic, and what does that position entail?
KW:
I started as an assistant at Atlantic in 1994 working for the Vice President of soundtracks an A&R. I subsequently became an A&R guy at Jason Flom's label Lava Records in the middle of 1995. I signed some records and was doing A&R. But those records weren't really happening. Because I was an assistant to this soundtrack executive, I had a ton of relationships in the film, television, advertising and sync communities. And I thought, "What do I need to do to turn these records around and make some value out of them?" I knew I had these relationships, and that no one was pushing content into the sync world; it was a very laid-back business at that time, where you had people at the special markets divisions of record companies fielding incoming requests via fax. There was no sexiness to it, and nobody that had direct relationships with the artists playing the middle. There was no one aggressively pitching and pushing the content for licensing.
I took out the  records that I was A&R'ing as well as some of the other records that Jason Flom, who was my mentor for many years, was working with. Jason was very supportive and encouraged me to do this. With his support, I was able to go out and get in front of the relevant folks at the time who were using music in media and basically give them quality content while at the same time help with the process to make sure it was seamless and that things were getting approved quickly. Over the first couple years of doing that we were able to significantly increase the licensing income at Lava.
That subsequently led to me becoming the first shared Lava/Atlantic employee and executive. I started doing the same thing for the Atlantic content in addition to the Lava content. And I was also able to increase Atlantic's numbers really significantly over a short period of time. And when Lava folded into Atlantic in 2002, at that point I became the head of the department at Atlantic and all the Atlantic affiliate and division labels.
Musician Coaching:
Very few people have as much time in as you do. I remember when I was working on placement for a commercial a few years ago. And everyone was coming out of the woodwork claiming, "Sync and licensing? I do that!"And I knew you'd actually been doing it since the very beginning. How has that sync marketplace changed over the last 15 years that you've been working within it?
KW:
Obviously it's become much more competitive. People have realized the value of these opportunities to break artists. The media around these opportunities can be critical if timed right – around the launch of the single or the record. We've found that we've been breaking records over the last handful of years by way of these opportunities while also putting money back in the till to support subsequent marketing and promotional efforts. And everyone has realized to a certain extent that with the decline in income in other areas of the music business, sync is still a major revenue supplier. The importance of sync has become even that much more significant now. And because of all those factors, everybody is out there aggressively chasing sync opportunities, and it's become more competitive.
I'm fortunate because I've been doing this for so long and somewhat built the model of how this works at a record company. I have tons of relationships that go back 15-plus years. And it's very important to me that the people I do business with feel good about that business at the end of the day and feel it was an easy process and positive experience. I've had people continue to want to come back and drink from this well because they know we have great records, are easy to deal with and get stuff done. Because of this, even though sync is a competitive market, we still do great business.
Musician Coaching:
Do you find that the huge number of independent and unsigned artists and the many aggregators of DIY content have brought the overall price down for you?
KW:
It can, and it has a little bit. I think the quality of music that we're creating with our artists speaks for itself. People who are willing to give their music away for free can hurt us a little bit, but I believe that we're making really strong records over here, and that people are willing to pay for quality.
We do price super competitively around developing artists. I never want to lose a great opportunity because of money. The visibility is important, so we look at everything on a case-by-case basis. And if there's a look we can deliver for an artist, but it means I need to waive a fee or help get something approved below fair market value; I'm always willing to entertain those requests and make those deals, if the marketing opportunity mitigates the loss of income on the fee. I'm competitive as it relates to pricing. Wherever there's a smart marketing play, I'm willing to make the same kind of deal that an indie artist would make, as long as I feel like the visibility is worthwhile.
Musician Coaching:
There have been so many placements since placements really exploded with that first iTunes commercial six or seven years ago. Do you feel the impact of getting music placed in a commercial has diminished because now we have seen it so many times before?
KW:
Not really. It really depends on the scope of the placement, how great the song is, and how well it's used. At the end of the day, great music is going to react, and it just needs a platform. What I've found is that you don't want to just give away music and not look at the place it's being used and how it's being used. If it's a meaningful placement, it's going to translate.
Going back to your earlier question about competition with independent music, what we have at Atlantic is the whole company going after a record at the same time. I'm not just out there in a vacuum getting placements. I've found that it's very hard for a singular placement to move the needle in a significant way, even if it's a huge placement where the song is used really well and has great visibility, without other drivers in place. Not many labels – especially smaller labels – are able to use placement opportunities as effectively as we are and work with the other departments within the label. This really makes a difference when it comes to the power of these placements.
Musician Coaching:

What is standard practice once the Atlantic Group gets the placement? How are you supporting the placement with marketing, sales and promotion?
KW:
We connect the pieces. We use the artist's social media platform to create awareness around it and connect the fact that the placement you're hearing or seeing is the artist's song. We bring back all of the info and a clip of every placement to every department in the company, so they have the actual use and can take that out to show folks. A lot of it is talking points that help build momentum. But, everyone can use these drivers to show radio, video, digital/new media and sales and show these different accounts and partners the visibility we have going on around an artist. Generally, that in and of itself is an incredibly useful tool, because people see a song is out there and getting plays in a significant capacity. And that helps them feel better about getting behind it as it relates to their specific area of the industry.
Musician Coaching:
You have A&R roots. Do you feel that artists getting placements before they're on a label contributes to their ability to get signed?
KW:
It can. Recently, we signed Christina Perri. She had a single "Jar of Hearts" out before she was signed to a major label. She had her song featured on Dancing with the Stars in a really significant way. She immediately released the song on iTunes on her own, and it sold a lot of digital singles over a short period of time, which immediately put her on the radar of a lot of major labels. She then went on the show and did a live performance of the song, which made an even more significant impact. She went on to sell a few hundred thousand singles around those two uses alone. Every label really jumped in and went after her based on the fact that not only was she getting visibility by way of sync placements, but also, it was reacting.
I think that's the key to most of these placement situations:  If somebody's getting sync placements but it's not doing anything – helping with their sales or online searches and hits – then there's a disconnect, and there's a reason there's a disconnect. It's not often that these placements are going to move the needle significantly without the other drivers I've mentioned earlier – having the company and all the resources at the company behind it connecting the dots. I think the Christina Perri example is the real anomaly there; without the real drivers, the use of the song on television a couple times still managed to really make an impact, which ended up getting her a significant record deal. That being said she's needed the power and the machine of our company behind her to build on this initial success and visibility.
Musician Coaching:
You know a lot about how music is placed in film, and sure you often get asked, "How do I get my music placed in film and TV?" What would your best advice for somebody who is trying to make it happen in their own?
KW:
To be honest with you, I think it's incredibly hard. It's a very relationship-driven industry. And one of the reasons I'm able to get so many placements is because of the relationships we have with the folks who control this various media. They trust us. And they know when we're serving something up, it's going to be at a certain quality level and easy to clear and use. So, that is something that really helps us get placements and visibility that other smaller independent folks don't have the benefit of.
But the one thing that these people can do is try to be super targeted and really chase opportunities where their music has real relevance. And they should get to people via real relationships – getting to know people who know the right people. And then they need to be really easy to deal with. Anyone who is a pain in the ass, especially in the developing stages, is not going to get much support. And there aren't going to be many fruits that come out of that. If they are easy to deal with, and the quality of their music is good, they have a much better chance.
To learn more about Kevin Weaver and the work he does, visit the Atlantic Records Group website.