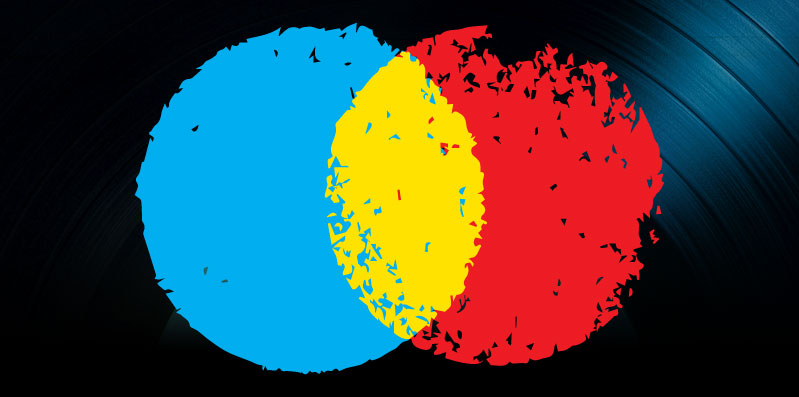 Music's Place in the Evolving Entertainment Industry
This interview was originally published in May, 2011.
Jeff Levy is an entertainment attorney with 30 years of experience.  His firm, Ritholz, Levy, Fields LLP works extensively with clients in the music, film, television, video game, fashion and print industries. When he entered law school at the University of Southern California (USC), he knew he wanted to work in the music industry and in film. After working for a boutique music, film and television firm in Los Angeles, he found his way back to his hometown of New York City when he was offered a position at Arista Records, and then to one of the most powerful music and entertainment law firms in the world, Grubman, Indursky & Schindler. In 1995 he joined Atlantic Records, where he ultimately became the head of Business and Legal Affairs. He has been a partner with his own firm since 2004.  The firm's clients include Cee-Lo, Fergie, Maxwell, Lisa Loeb,  Nicole Miller, Rockstar Games, Pepsi, Comedy Central, IAC, Vector Management, Artists Den Entertainment, and Petra Nemcova.
I got to sit down with Jeff recently to talk about his experience, how he thinks technology will change the face of the music industry and some advice he has for artists that want to build careers in the current climate.
MC:
Thanks for taking some time out to talk today, Jeff. I first met you when you were head of Business and Legal Affairs at Atlantic Records. How did you get into the music business?
JL:
I went to law school at USC, thinking I wanted to be either a lawyer either in the music business or in film. When I was in law school, I worked part-time jobs at a few entertainment-related firms. My first job out of law school was at Mitchell, Silverberg & Knupp which had a strong music practice. Although I couldn't get into the music department, I got into the corporate department. I eventually become friendly with a  few people in the music department, and they heard about a job at a boutique music, film and TV firm in Beverly Hills called Cooper, Epstein & Hurewitz. I got an interview there just not even a year out of law school and got a job there. I got thrown into doing producer agreements, record deals, management deals, publishing. I did a little bit of film and TV also, but it was mostly music. That's really how I got my start.
MC:
And where did you go from there?
JL:
After about a year there, I was doing a deal with Arista Records in New York, and they were looking for a young lawyer and asked if I wanted to interview for the job. Because I was interested in the job but also a little homesick and thinking I'd like to move back to New York, I took the job interview and ended up accepting a job offer. I was there for about two and a half years when I received a job offer from Grubman, Indursky & Schindler. That firm represented mega-artists including Springsteen, Madonna, John Mellencamp, U2, Sting, etc. I was there for about five years and then went into Business Affairs.  I was at Atlantic Records for about five years. I ultimately went back into private practice where I've been ever since.
MC:
You've been at this a long time, and certainly the digital landscape has changed everything. How would you say the playing field has changed with regards to what artists have to know about their rights? Are there certain things artists absolutely need to know now that distribution is not really a hurdle anymore?
JL:
I think it's less of a rights issue (comparing recording contracts to when I first started to contracts now) than it is a threshold issue of whether or not you sign with a label, and if you do, which label you should sign with. I started practicing in the music area at the tail end of the era when a number of record companies would require you to sign a publishing deal with them when you signed a contract. They might also have insisted on a right of first refusal and a matching right on your merchandise. That was still going on in the late 1980s to some extent. That doesn't really look too dissimilar to what they call 360 deals now – where the record companies are getting a piece of some additional income, including endorsements, touring and sponsorships. They don't necessarily push for owning publishing rights, though some of them do take an income interest in an artists publishing. I think the real issue today is, what can a label provide an artist nowadays given that the costs of recording and distribution have gone down? And the majors are more hit driven than ever and don't have the luxury of developing artists' careers the way they did 20 years ago.
MC:
You have a diverse practice now – everyone from Petra Nemcova to Rockstar Games. The last time I checked you also had some rock and urban artists as well.  Are you doing a high volume of record deals at this stage?
JL:
We still do a good number of record deals, but the number of record deals with major labels we do today is lower in frequency than it used to be, even compared to five years ago. We do represent artists, and some of them are high profile. Probably our most visible artist right now is Cee-Lo. But I would say that the nature of our music practice is such that we have more clients than ever that use music to sell other things. If you look at Rockstar games, music is very prevalent and an important component in their video games. We've represented Pepsi, and they use recording artists to help market their products.
MC:
Are you seeing music as a product that will stand on its own several years from now?
JL:
Yes, I believe so, but the difficulties for the major labels continue.  Music is more popular than ever because of new technology. It's more ubiquitous than ever because of mp3 players, the iPod, digital devices that let people connect to "the cloud", etc. But if you think about it, go back to the time before there was the phonograph record. Music as a business was more or less just artists who performed live (and I don't think that was much of a business). Then all of a sudden you were able to capture a performance on record and ultimately entities developed that controlled the manufacturing and distribution of albums, which was highly profitable (and incredibly profitable if you had a hit album). You have a disaggregation of all that now. People can pick and choose the songs, and the value of distribution has diminished greatly because of the digitization of music. To some extent, music has become more of a commodity and has been devalued unfortunately in a lot of ways.
MC:
Your firm is very forward thinking in that a lot of your clients are technologists, and you have a very unique vantage point as someone that was at a very senior position at a major label at a time when music was exploding in a conventional way. Are you seeing anything out there that you think is viable? Do you think music on demand and non-ownership is the future?
JL:
The hope now in the industry, at least in my view, is to turn the commoditization of music into a positive thing where we create for the consumers on-demand platforms that provide them with multiple means to access their and all music (all perhaps for a monthly fee).  Labels now struggle with the fact that people are only paying 99 cents a song, and there is not a whole lot of profit in that. And I saw a survey a few years ago where young people felt on average that the cost should only be 25 cents per song. That's really the challenge for the industry and for artists.  So perhaps you can get a larger number of people who are willing to pay for access and convenience on a monthly basis.
Again in my opinion, I think the trend will ultimately be selling music via subscription. But I also think – and this is kind of controversial, and when I've discussed this with people at major labels, they didn't think it was viable or possible – you need the government to step in have the internet service providers and hardware manufacturers pay something to artists/labels.  Those entities have received a huge benefit from the music business to the loss of the creators of music. We're in a capitalistic, free market society generally. But it becomes painful for me to see people at music companies that have passion for music get fired. And they're not coming back. You have this tragedy of people trying to create value, but it's kind of impossible because of the technology. And what happens to those labels? People generally don't like major labels and they are under fire for having "not seen the future", but they served a very important function. They had big research and development arms to sign artists and develop them, market and promote them.  Let's put it this way, if the movie and television business became as devastated as the record labels, I think you'd see government stop in more strongly.
MC:
Is there anything you feel modern artists should be hyper aware of, or anything you feel that is left out of their education?
JL:
In my view, artists are very special people, but one of the things I've noticed over the 25 years I've been doing this is that they're very susceptible to getting involved with and seduced by people who will tell them exactly what they want to hear. They don't necessarily do the right research on their manager, label, lawyer or agent. If you're looking at working with a manager, agent or a lawyer or signing with a label, it's not just about who they represent or who they've signed. That's not necessarily relevant. You have to try to educate yourself on the business the best way you can and try to be with advisors that understand the business as a business in addition to having good relationships. You don't want to enter into long-term agreements with people who are promising you the world, are great at manipulation and really can't deliver. I think that's an important point. The other issue is, when you have dreams of becoming a successful artist, what kind of shot do you give yourself? Planning for the future is important. There are great vicissitudes, great ups and downs in one's career. If you make some money, are you going to be able to continue to make that money five, ten, 15, 20 years out? How do you plan for the inevitable decline in your popularity? Some artists are talented and lucky enough that they can keep going forever. But there are moments in time where certain artists strike a chord with the public and they never regain the same popularity they once had. As an artist, you have to build the right team around you to maximize your business and try to keep it as sustainable as possible.
And, this is the flip side to what I was saying about the internet that may be the best news for artists:  If they can build a core fan base, they can now link directly one-to-one with fans and on an independent basis sell records, merchandise and tickets to them. I think that's more sustainable than it used to be. From that standpoint, they're less at the mercy of big companies.
To read more about Jeff, his background and his continued work in the music industry, please visit the Ritholz, Levy,  Fields website http://www.rlfllp.com