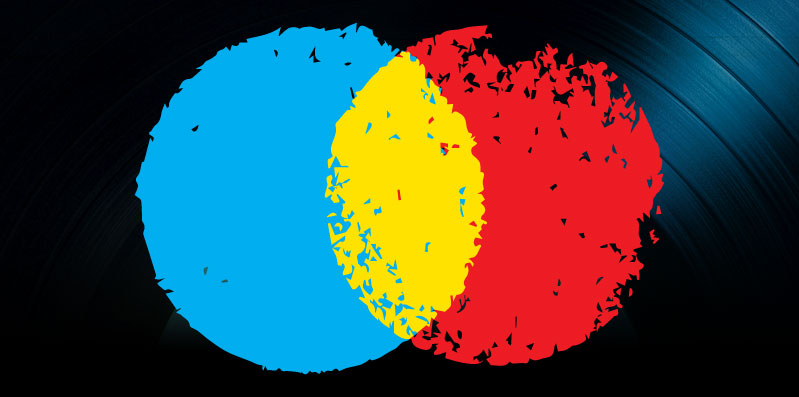 Radio Industry, Todd Rundgren and NARM News March 30, 2013
The "Investing in Radio Market Report" revealed radio revenues were up in 2012. Also, Todd Rundgren talked about the challenges of building a long-lasting career as an artist in the commercial music industry. And the National Association of Recording Merchandisers (NARM) announced the first-ever Music Industry Metadata Summit.
Over-the-Air Revenues Up in 2012
Over-the-air revenues in the radio industry rose marginally last year, according the BIA/Kelsey's latest "Investing in Radio Market Report."
The increase 1.5 percent of 1.5 percent could be due greatly to the still-slow economy in 2012 as well as greater competition for radio stations in the marketplace. The report suggested that source of radio station revenue will undergo more changes in the next five years. Income from online advertising could rise by 10.8 percent annually, whereas over-the-air advertising will only see 2.5 percent growth.  
Over-the-air revenues should expand by 2.3 percent – $14.7 billion – in 2013 because of the improved overall economy.
Online radio ad revenues hit $481 million last year, which made up 3.3 percent of revenue across all of the radio business. Boston and saw the greatest increase in online radio earnings with 14.2 percent. The report also predicted that radio's online revenue increase will hit $818 million by the year 2017, with total radio industry revenue hitting $17 billion that same year.
BIA Kelsey's VP/Chief Economist, Mark Fratrik said, "As the digital marketplace continues to rise in all sectors of advertising, radio is improving its listener engagement online and benefitting from the value of its Web and mobile assets … Overall, the industry is still recognized as an important part of the media mix."
Todd Rundgren, on Being a Commercial Artist
Legendary songwriter producer, guitarist and technophile Todd Rundgren spoke exclusively to Noisecreep about his frustration with the music industry in the weeks before the release of his 24th studio album, State. Now 65-years old, he talked about his lengthy career and how he has survived in an industry that historically has been challenging for artists that take charge of their own careers.
Rundgren attributed his survival in the music industry to balancing creating a career that was on his "own terms," finding a loyal audience and not giving into the pressure of making a "hit:"  "Many musicians start out great and they wind up out of the business in ten years. My idols, I have come to realize, are players like Tony Bennett and B.B. King. They still have an audience and they can do it forever and to me that's what being a musician truly is – somebody that does it for their entire life pretty much on their own terms. I have to say that I have no formula, which I calculated to have this career …
I am grilled with questions like, 'You had a hit record like Something/Anything? And if you'd continued making records like that you'd be a big hit!' … If I did that, it's likely that I would have no real career because … if you let the audience or the marketplace dictate certain songs or a certain style then your fate is completely in their hands. And so if they decide something is more interesting to them, then they leave you and you have to go away for 20 [years]."
He also said that getting into producing helped him significantly to refresh and gain a new perspective on the music industry – a perspective that has helped his career as a performer and prevented him from obsessing over getting a "hit:"  "I had the advantage of being a record producer. That liberated me musically. For most artists, their careers are dependent on the success of the next project so they only have to make considerations and accommodations that they think the audience will react to. And I had the great luxury of only having to apply that thinking to the artist I was producing. I could figure out their audience and not worry so much about my own audience [laughs]. I was making so much money from production that I never had to worry about surviving in music. I never had to worry about having a hit. And to my mystification there was still actually an audience for me."
NARM to Hold Premiere Metadata Summit
The first Music Industry Metadata Summit will be held in L.A. on May 6-7 as part of NARM's Music Biz 2013 conference. Presented in partnership with digitalmusic.org, its goal is to educate those new to the digital industry why metadata – the data that makes sure digital tracks are properly labeled in online stores – is important. The Summit will also offer workshops for music industry professionals to discuss the challenges of running their businesses in the Digital Age, stated Billboard.
NARM and digitalmusic.org's VP of digital strategy and business development Bill Wilson stressed why understanding metadata and customer behavior is so critical to navigating the current industry climate and improving overall revenue:  "[Metadata] isn't necessarily the first thing that springs to mind when one thinks about the top issues currently facing the music industry … [but] it is one of the most critically important. If we want people to consume more music, we need to make it as simple as possible for them to find and discover what they want, and ensure accounting is accurate and expedient. Establishing and maintaining a proper information infrastructure is the only way to do that at scale."    
The Metadata Summit will be co-sponsored by Sony DADC, digital company DDEX and SoundExchange.
Blues star Buddy Guy will also be granted the Chairman's Award for Sustained Creative Achievement. And digital entertainment leader Ted Cohen, managing partner at TAG Strategic will be honored with the Presidential Award for Sustained Industry Achievement as part of the Music Biz 2013 event.