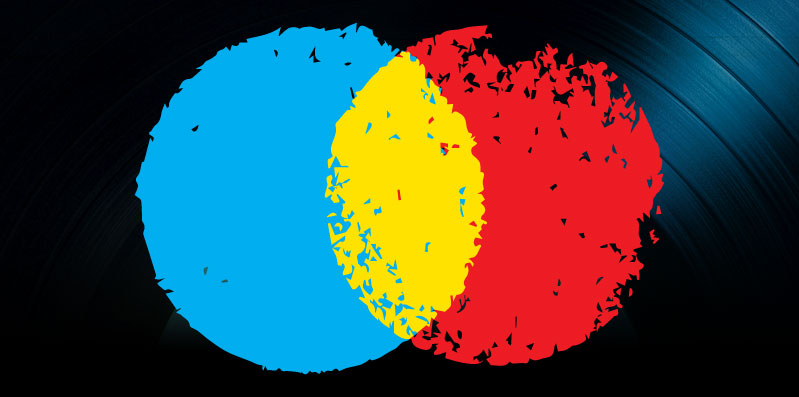 Dave Lory has had a diverse career in the music business and has done everything from tour managing huge acts like MegaDeath, the Allman Brothers and Lady Gaga to being the head of the international and marketing departments at labels like Mercury and Artemis to managing acclaimed artists like Jeff Buckley.  Most recently Dave has been a partner with Tom Silverman in the recently relaunched New Music Seminar.  Speaking of the New Music Seminar at the end of the interview Dave shares a two for one promotional code for the upcoming July event.
Music Consultant:
Dave, thanks as always for your time. Let's talk about what you saw on the road. I often get asked "How do I book a tour?"  Tell me what is really involved in taking a band that is local or regional and getting to the next market.
DL:
It's funny because a lot of times the question is their answer. They just do it. I remember I was right out of high school for four years I was a touring musician and tour managed the bands I was in. I went to all the Chambers of Commerce and asked them for a list of clubs – this was before the Internet – and sent out packages and I was pleasantly pushy and went in and played for free, and the next time we brought in a few more people, etc., etc. I grew up in the Southeast, and it was a big club scene in the Carolinas. Really I just started doing that circle and making it bigger. After about three or four months, the dates start getting easier. Because you're playing a show, and then you book the next one a month or two in advance, and six months later without even realizing it you start having this database and options. We were playing anywhere from 22-30 days a month literally. That practice really hasn't changed. Now there's more detail with Musician's Atlas or Pollstar, where you can go in and find the venue sizes.
Music Consultant:
Do you think there's more competition now that so many musicians are able to do the DIY thing?
DL:
The club owners are getting saturated with artists. That's why an artist really needs to look at their hometown first, and maybe even go places many people wouldn't even think about.  If you are living in New York City for example then it means going to Albany and some of these rural areas and getting on a show for free. You really have to be good at it, and that takes repetition and more importantly you have to show you can draw people, and that again really is through repetition. So there's really no secret leap of faith or saying "let's get the support slot, because sometimes the headliner will choose the supporting band because they like the band, but other times it's a business decision and they choose someone because they will sell tickets.
Music Consultant:
From your perspective, when is it time for a band to get a tour manager, and what falls into your lap other than advancing shows? I know depending on the tour, that job varies greatly. Some tour managers are glorified roadies, and some people are actually doing a great amount of the business. I don't think on the bigger tours people have an understanding of what a tour manager job really entails.
DL:
The first step is as a band you need to have band members that take the business aspects seriously. So you need one guy that deals with the merchandise, another guy that handles the website and updating it and reaching out to the fans and making sure they know about the shows, and another guy dealing with the logistics, and one guy maybe dealing with the boring aspects of it, so everybody has a job and they do it.  In this regard things really have changed that much, because you're still building a fan base one fan at a time.   It can get to a point where you're not performing or doing the business transactions as well as you could, and it kind of hits you upside the head. That's when you have to say, "Maybe we bring a friend on for the next month, and he drives the van, and we pay him a $25 per diem, and that person slowly gets into that position." When the band knows the job duties, they can actually train the person.  The first person to hire ideally is a tour manager, but he can also be your sound man.
Music Consultant:
The job of sound man fell to you in your experiences on the road?
DL:
I actually got sat down by the band and told, "Pick one or the other." Seriously. That was my slap upside the face, and I said, "Which one do you want to do?" And they said, "It doesn't matter. You're a great drummer and a great business person. Just make up your mind." I was 24 at that time and hadn't gone to college, but I was intending to go to New York to attend NYU's music business program, because I thought that's the logical place to break into the business or as an artist. So I made the decision to go into business. And I actually replaced myself with Scott Travis, who's the drummer for Judas Priest right now. I moved to New York and continued managing the latest band I was in for the next year and a half. And I think that's how you get better as a manager too, because once you take that next step and can just focus on being a manager it enables you to start gaining experience.
Music Consultant:
Tell me what the job as tour manager evolves into? You were just out with Lady Gaga. That's a considerably different role. What kind of tasks fall into your hands? Someone like Gaga has people for almost every aspect of her life. Even Semi-Precious Weapons have their own handlers. They're on Interscope, they have a manager. How does the tour manager role change as a band gets bigger?
DL:
Interestingly enough, I met Semi-Precious Weapons on the tour with Perez Hilton, and they were the only ones without a tour manager. They did it all by themselves. I kind of took them under my wing because I thought they were an amazing band. This was before they got signed. I saw them go from everybody rejecting them in a couple months to then all of a sudden a bidding war happening. They took no prisoners every night, hit the merch every night and did everything to develop a fan base. It was truly amazing. They went from the co-headliner to the opening act in five shows on that tour. It was a national tour. They originally asked me to tour manage them on the Lady Gaga tour, but they couldn't afford my experience at the time. I really liked the band and wanted to make it work. Coincidentally I was brought in to coordinate Kid Cudi, so I was managing two artists. I was tour managing Semi-Precious Weapons and coordinating Kid Cudi's tour, and then Lady Gaga once I got out on the road.  The tour had seven tractor-trailer trucks and ten tour buses. They were primarily arena shows in theaters, and arenas have several loading docks, and theaters have only one, maybe two. So we were having trouble getting all the gear in on time.
Music Consultant:
It feels like it's about to be a Spinal Tap moment:  "Where's the stage?"
DL:
Right. It really was. It was an unbelievable production.  Lady Gaga is incredibly talented and smart, but it was a little bit too much. I was asked by the production manager and tour manager and stage manager to oversee the local crews, because that way the stage manager can stay up on top and the production manager can do his job. I used it to my advantage because I was getting more stage space for my opening act and getting sound checks on top of that. When you're touring, the headliner will set up their stuff, and that can take all the way to the doors or past the doors, so you never get a sound check as an opening act. This is what opening acts don't understand. They say, "Oh, the monitors weren't good." Well, the monitors won't be good until you headline. Just get over it and get on with the show.
Semi-Precious was that way on the Perez tour. I'd say, "No sound check tonight, guys." And they'd say, "No problem. It's rock and roll." And they'd just do it and never complain once. And you really wanted to fight for them. It was the same result with the Lady Gaga tour. What are you responsible for on a tour like this? For Semi-Precious Weapons I was responsible for everything from the lodging and logistics, to the tour bus and production elements, the timing, the guest list, the interview schedules. Anything and everything came to me and I put it together. On Kid Cudi, I got their trucks, lighting, video screens, video walls, put together their tour riders, tour books, the buses, what time they got up, when they traveled, how they traveled, the food at the venues. As a headliner it even gets more extreme. There were 70 people on the road, so you're responsible for making sure they get paid, their daily per diems to eat – breakfast, lunch and dinner at the venue – the local crews you're coordinating, and they have laws that get break for dinner, so you have to make sure stuff gets in, the production, the setup of the stage, the backline, the test, the backline and settling the show every night. And when you settle the show, people don't understand you're literally going into the venue and paying for that venue. So, all the local crews and staff, the Coke people are drinking that they're paying for, towels, the production, all that is being paid for. And then it gets really difficult when you're shipping it throughout the world, because you're dealing with customs, passports, all that stuff. It' really anything and everything that needs to be done.
It's actually very enjoyable. When you're last person on that bus, and you look behind you and see seven tractor trailer trucks and 10 tour buses over 70 people on the road, not to mention the 20,000 people that just left the venue with smiles on their faces, it's a pretty rewarding feeling.
Music Consultant:
I'm going to bring it back in all the way to the beginning, because unfortunately most people don't get to experience it on that level. But over the years, of all the things you've learned, what were the things you'd say to somebody looking for a tour manager. There are going to be obvious human qualities – they're going to have to be trustworthy, they have to be diligent, not completely baked 24/7. But if you were starting over as a musician, how would you hire a tour manager? What qualities would you look for?
DL:
Two, primarily.
One, they don't get rattled and they're even keeled. You've heard of Murphy's Law, well it happens all the time. A girl buying a ticket doesn't care that you had a flat tire and were late, or that you aren't feeling as good, or you had a fight with your girlfriend. They are paying for that one show. So, you really have to have somebody that's even keeled and can handle pressure in its most intense form.
The second thing is, being really well organized. There are a lot of moving parts. People don't realize that tour books, etc. are put together for the tour manager, not for everybody else that reads them. In doing the tour book, you've already laid out your daily itineraries for however long the tour is. "We're leaving at 8 a.m., and there are 1,000 miles until the next city."
Music Consultant:
What are the essentials in a tour book?
DL: The tour book is an itinerary that goes out to all the personnel working the tour:  the musicians; the tour people on the road, but more importantly the management company, record company, publicist, etc., so they can look at that book and find out when is a good time to schedule an interview or hold a meeting, etc.
Music Consultant:
When would you suggest people just starting out start this thing? Would you suggest people schedule their tours to this degree when they're just four or five guys in a van?
DL:
Absolutely, because if you're doing one show in a week, that day sheet starts with, "Today is" whatever the day is, the date, the time zone and the city you're going to. And then there's "travel" at the beginning, which would be, "The van is leaving at 12:00 from Bob the guitarist's house, and the travel time is 5 hours, 250 miles." I usually use 50 miles for an hour, and if I have to go through a big city like D.C. to get somewhere else, I'll add an hour for traffic just to make sure I'm being conservatively safe. And then on that same page it says, load in the gear, what time the sound check is, what time the doors are, what ages:  21 and over; under 18; etc.
Music Consultant:
And this kind of stuff really provides clarity and organization to anybody's schedule. And it's wonderful to hear concrete and useable bits of information like estimating 50 miles to an hour, etc. This is the kind of stuff that would translate to the guys that are just starting out and may say, "We're going to D.C. We've never been there, but we met some dude, and we're going."
DL:
It's the matter that everybody's on the same page when you're traveling. Even on your family trips, your dad woke you up and said, "We're leaving at 10 a.m. tomorrow, and Grandma's house is three hours away, and we have to be there for lunch at one." So, it's really no different. It's coordinating a group of people on a trip, and we've done it as friends just going to the beach. The only difference is you're in a professional situation, and you can't be late, especially as a young artist. You should always be early. By just doing that day sheet, it's a sheet you do so you don't have to think. You just look at your sheet, and you know you have to be at Bob the guitarist's house at ten in the morning.
Music Consultant:
I'm going to switch gears and get more to the present. I appreciate you sharing all that stuff from your past.
DL:
The beautiful thing about being in the music industry, and something that you brought up  is that we learn every day. I learn from you, you learn from me. It doesn't matter if you've been in the music industry for 20 or 30 years. If you were in any other business, and I asked you, "How does that work?" you'd look at me and say, "You've been in the business for 30 years. Don't you know?" No, you don't. The other person gives that advice, and it's not looked upon in a bad way.
Music Consultant:
That's very true. Tell me about what you and Tommy are doing with New Music Seminar this year coming up in New York. What's different this year, what's coming up that you're excited about?  What are your general thoughts about the music business and where it is all going? Go to town.
DL:
The first thing is, the Seminar has really rekindled excitement in my career again, personally and professionally, mainly because you feel like you're giving back something. What we're giving back is bringing everybody together in an industry that needs to reinvent itself and being a big part of making that happen. The second part is we've got a program called "The Artists on the Verge," which we're researching hundreds of artists that have never been on a major or independent label, and we bring the top three artists out of that through a voting system and analytics of who is selling merch and concert tickets and music. We give them the opportunity to be the only show in front of the industry and the press in New York in July (July 19th-21st), and then again we do it in L.A. the day after the Grammys in February every year. That eventually will hopefully be a tour. We're breaking artists above the noise floor, and we're going to print the Top 100 by name and the Top 10 by genres twice a year.
Hopefully this will get exposure for these artists. Both of these reasons are reasons I'm excited. We started in NY, Chicago and L.A. doing one-day events and we were actually going to do it in Dallas, where 80% of the artists can just drive in and out – people in the industry, managers, agents, etc. It just took off so fast and in L.A. we had over 1300 people, and everybody was– and I mean everybody, because we reach out to the delegates and ask them what we could do better – was unanimously requesting, "You need multiple days." Because they were learning so much in the book we give out that has facts and forms and marketing tips and dos and don'ts – it's not just like the other conferences, nothing against them. They talk about Beyonce's sponsorship deal and getting your music in CSI, and their books aren't very practical. Our conference book is packed with real information that they can keep and keep going back to, some of which we just talked about:  forms to fill out for a show as an example; or a rider; or merchandise forms that help you figure out how you sign out your merchandise before a show; tips on how to sell more merchandise; tips on how to tour more efficiently on the road; how to get started. That's just on the touring end. It covers all aspects of the business. We really created this "curriculum," as we call it, because we call our panels "movements" and our moderators are "conductors" and the speakers are "players" and it's the NMS Symphony of ideas. We were doing four movements, and the basis of it is getting 1,000 true fans, spending $100 each on whatever it is you're selling, be it a concert ticket, music or merchandise, and getting to the 300 ticket mark. What's evolving that is now we've gone to a multiple-day event, where we've added eight 20-minute lectures, where companies and the heads of these companies are going to show artists no matter where they are in their career how to make money, and 22 mentoring sessions where the delegates get a one-on-one session, and it's going to be fast-paced, almost like speed dating, where 200 people are coming in that room, and you're going to be hitting just about any of them.
Music Consultant:
Shameless plug but I'm actually one of the mentoring sessions.  How many panelists are there this year?
DL:
There are only 23 slots for panelists. Most conferences will have six, to eight people and there's not a clear objective, they don't talk before they go up there, so it's really haphazard how those things happen. There's not a lot of real information going out there. Nobody cares that I managed Jeff Buckley. They Google me and they know that. What they want to know is, how can I show them how to get to 300 tickets the fastest way possible. Nobody is allowed to talk about their companies on these movements. Their companies are being sold through the New Music Guidebook and the fact that we're advertising them in that book and also by them speaking. Everybody's really focused on educating artists managers, agents, independent label heads on how to use their companies and what are the new ways of doing business? That's what's exciting about it. When you leave the seminar, everybody is so positive about going out there and making that change, and "I can do it".  It is very rewarding. You leave with a very similar feeling when you do a live show as a tour manager. You've done a great job, people leave happy and if you help people. I've been teaching at William Patterson this past year, and it too is very rewarding. Youth gives energy back to you.
Music Consultant:
That brings it nicely full circle. Are you guys going to be doing any promos for the conference this year?
DL:
Yes.  If you register for the New Music Seminar between now and June 29th, you can use the code "NMSNY10" and not only will you get a 2-for-1 discount, but you will also be automatically registered to win a Gibson SG white $1280 guitar. We're doing the drawing on site on July 20th at 1 p.m.