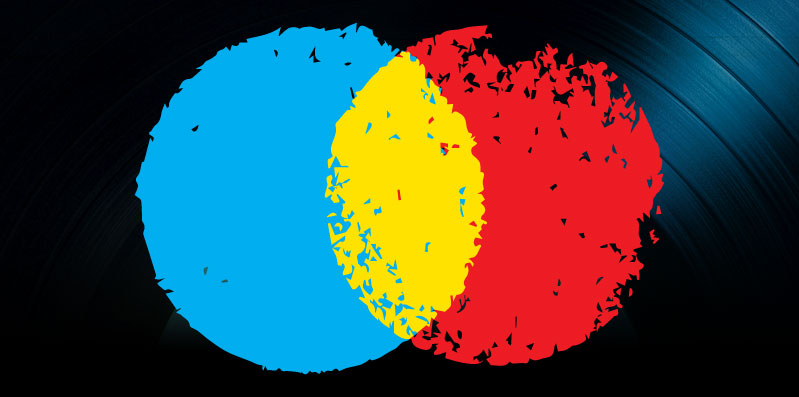 Karl Alomar is the COO and President of VYou.com, a social platform that provides video profiles for users with content structure in the form of conversations. A serial entrepreneur with an MBA from Columbia Business School, Karl has built companies with revenues in excess of a hundred million dollars, with an emphasis on tech over the past 15 years. The VYou platform allows users to connect with experts, interact with their favorite celebrities or organizations or communicate with friends and families. Video created on the site can be embedded and posted anywhere on the Internet, providing artists, bands and others with a very personal way to connect and interact with their fans and promote their brands.
Karl talked to me recently about how he got into the technology space, how the VYou platform works and several specific ways artists can use the features of the platform to promote their music and build meaningful relationships with their fans.
Musician Coaching:
Thanks so much for talking to me, Karl. Tell me a little bit about what led up to you joining up with VYou.
KA:
I started a couple companies prior to finding my way to VYou. I started my first business in 1998. It was a video platform, but more for video distribution and video monitoring. It was more on the business level than the consumer level. I sold that company in 2000 when I decided to go to business school at Columbia University in New York. During that time, I started another company that was much more of an internationally-based business but again, with a technology backbone. I sold that at the beginning of 2010 after building it to about $130 million in revenue.
Then, I met the founder of VYou, Steve Spurgat through some advisory ventures I was doing at that point. I got very intrigued by the concept of VYou and what he was doing and decided to jump into the business at an early point to get it through the launch. I helped get it funding and get it to where it is today.
Musician Coaching:
There have been a lot of players in the streaming space – and not all of them have been successful. What was your goal when you set out to help found this streaming company?
KA:
Steve Spurgat originally conceived of the business. The concept was initially more oriented around creating a fully-encaptured personality online. The idea is, all the people in the world you would want to have a conversation with, you wouldn't necessarily be able to talk to – like Deepak Chopra or others like that. Users can encapsulate their full personalities in video and online so anyone can communicate with those personalities at any time. It was never thought of as a streaming business. It was always thought of as a video or an online clone of your personality that people can interact with freely.
That obviously evolved, and it became more conversational. It started transforming into more real time and today, is more of a video and Q&A-based platform. It allows people to answer questions they receive on video and is all short messages vs. long, streaming videos. We average 30 seconds to one minute per response. And what happens is that as you build that database of content, people are able to, through natural language processing, interact with the content at free will. You start getting this seamless conversation taking place between all the members of your audience with that profile on VYou.
Musician Coaching:
And you've had a number of high-profile musicians use the technology and the site.
KA:
Yes. We've had a bunch of musicians either using the technology directly themselves as a platform or using it through interviews and other events that are taking place through companies like Flavorpill or VH1 – everyone from Lenny Kravitz and Moby, down to independent artists. We've had a bunch of independent artists and young, newly-signed artists who have yet to have albums come out or have just had early albums come out. We've had a huge spread of musicians, and there's a lot of musical talent on the platform right now.
Musician Coaching:
What would you say some of the best uses of this video platform are for somebody promoting either themselves or the products around themselves?
KA:
The best conceptual use case is basically the ability for an artist to communicate and connect with their fans on a much more intimate level. And the applications that allow that are these interactive videos, which is all crowdsourced questions and content. Through these videos, artists really feel that they can directly respond to those questions and have that intimate connection to their audience. The beauty of it is, no matter who asks the question, the people that come in and experience that communication afterwards will always feel like it was a direct, one-to-one communication for them. It creates a simulated intimacy even though it's on a broadcast platform.
There are a couple different ways that works. The most obvious way is that people set up a profile and use it part of their social activity. They link it into their Facebook, their websites and use it as part of their Twitter posts. They use it as a straightforward Q&A communication platform with their audience. And their audience gets a feel for what inspires them, what's going on around them and all the information about what's  happening with and around the artist – announcements  about new videos, new albums, new shows, or whatever it is they want to announce.
There are a couple other applications that we've found interesting that we're working on right now. The platform also allows you to record short message videos. We call them status updates. And I see a lot of artists using that when they're on the road or when they're going to perform somewhere or do things where they're essentially sending videos out to their fans. And because of the social connection to Facebook and Twitter, you get this immediate distribution of whatever it is you choose to post. So, we do see artists putting these status updates out there and telling people what they're doing, where they're going, or giving the audience a feel of what it's like to be that artist on a day-to-day basis.
Musician Coaching:
Your description makes it sound pretty portable and user friendly. How is it different from doing a YouTube vlog or some other sort of video diary?
KA:
There's a very big difference. First of all, you can do it all on your mobile phone or on an iPad. Secondly, it's a direct webcam-to-web functionality, so you just have to press a single button. You don't have to upload a video and there is no editing involved. You take out your phone, record, then post it. And as you post it, you can choose to share it on Facebook, Twitter or wherever else you want online. So, it's a much simpler process than the one you're going to have to do through any other more traditional video broadcasting platform.
Musician Coaching:
And for non-joiners like me, do you have Droid support?
KA:
We're going to have Droid support at the end of December. We actually have a big design upgrade coming this month. The Droid support should be coming along with that or right after that.
Musician Coaching:
That's great. And what are some of the other applications you see as being particularly useful for artists?
KA:
One of the ones we see a big benefit on and that we see a lot of publications using is the ability to encapsulate a video interview with an artist. And the beauty of this is, it's all short message video. And it's all packaged into a pre-existing player that lives within the publisher's page. Flavorpill is a great example of a publisher that's using this. Essentially, it allows for video content to be encapsulated in an interview that can be recorded anywhere. You'll have an artist that's halfway around the world that will want to do an interview with Flavorpill. So, they'll set up their profile and record all the interview questions. Then the artist can sit down and answer all their interview questions. You'll see a lot of people sitting in hotel rooms, concert halls or in their apartments responding to questions. It becomes a really nice interview platform within the industry, which gives a really good user experience to the audience.
The final thing that comes straight off the top of my head in terms of use case is some artists also use the montage feature or the open question feature. To explain what that is:  the core of the platform is this "push" technology where people are pushing their profiles or their brands out to the world, advertising themselves and getting to know their audiences in that way. But, there's also a "pull." The pull is, there can be an artist who has a following, or just wants to put a question out to their audience. And they can actually pose a question to their audience and pull video responses from their audience. Some artists use this feature for contests. Others use it simply to gather or create community chatter around a particular theme or idea. The idea is, you put the question out to the audience, and all the audience members will come back and start answering these questions. We have this unique player that plays all the answers sequentially. It allows you to search through and see different people answering the same question. So, we have artists using this feature to broadcast a contest or an opportunity or just to generate chatter and communication within the audience itself to encourage more interaction.
Musician Coaching:
Surely when you got into online video, you did ton of research and continue to do a lot of on-going research. Do you think interactive video is going to stick? Are the metrics you're tracking showing this to be making a real impact?
KA:
Absolutely. One really simple example is Flavorpill. The time on site for the pages that had interviews on them were twice as long or even longer as the time on site for the rest of the pages on the site. It wasn't that the rest of the site had bad content on it. They actually have great time on site on average. But with the interview pages, the audience gets very engaged in these videos.
I think what VYou does is take the real person, whereas Twitter and Facebook have this buffer that makes you wonder whether it's actually the real person or someone in their place filling in the content, tweeting, posting, etc. VYou says, "This is the real person. This is true, intimate conversation with the real artist." And it allows that artist to really create a more intimate relationship between themselves and their audience.
The internet is evolving more and more. It started with just text, which turned into rich text with images. Then, images started becoming animated, which eventually turned into video. Then, social media was introduced. Now, social media is starting to integrate video as well. And creating that opportunity where you're really able to make people feel like you're talking to them and really communicating with them on a very personal level is something that is specific to social video. You can't really get it in another delivery format.
To learn more about Karl Alomar and his work in the social video space, and to check out the VYou platform's new video features releasing in January, check out the VYou website.