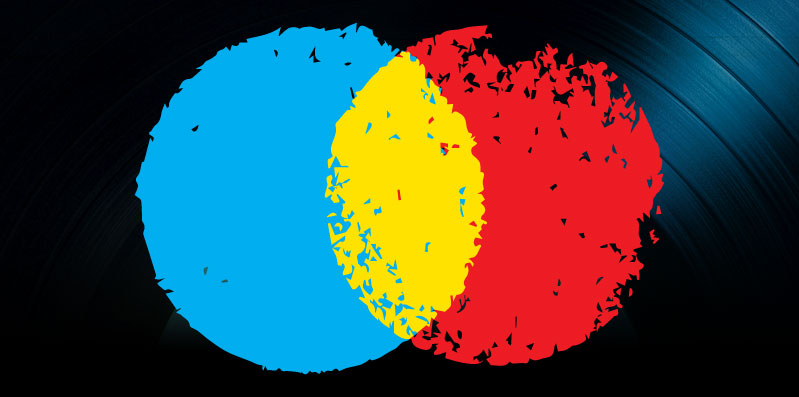 Growing Your Fan Base through Audience Feedback
This interview was originally published in October, 2014.
Alex Jae Mitchell is the Co-Founder and CEO of Audiokite Research. At Audiokite, Alex provides musicians with affordable, actionable market research on their songs, allowing them to make educated decisions regarding which singles to promote, which mixes to use, and more. Alex got his start as a musician specializing in the electric violin. His videos, in which he used a loop machine to create elaborate solo arrangements of original songs, racked up well over half a million views in the early days of YouTube in 2007. In addition to Carnegie Hall and the Kennedy Center, he has performed at Disney World in Orlando, FL; the Canadian Embassy and the German Cultural Center in New York; Mozart's 250th Birthday Celebration in Salzburg, Austria; Christchurch in Dublin, Ireland and more. Alex has also released one full-length record and two EPs.
Alex began his music business career during his sophomore year at Fordham University, when he became disillusioned with the state of the indie music industry and created hypetree.com as a remedy. The site, a music discovery and promotion engine for underground musicians, quickly went viral on StumbleUpon, leading to 200,000 hits within a two-day period and tens of thousands of sign-ups. While continuing his work on the site, Mitchell became interested in digital marketing, which focuses on non-traditional tactics involving social media, viral marketing, search engine optimization, analytics and more to drive awareness. He began serving as an independent consultant for companies in education, fashion, law and other industries. Upon realizing that most independent musicians did not have access to the proper research they need to make important career decisions, he formed Audiokite in 2014. It allows artists to upload tracks that are reviewed by verified U.S. listeners from Amazon's Mechanical Turk crowdsourcing platform, resulting in a detailed report that gives musicians feedback on their songs, production, sync prospects, band name, song name, and more. The brand new Audiokite website relaunched on October 1.
I recently spoke with Alex about why he started Audiokite and how it can help musicians improve their music and grow their fan bases. He also explained why market research is so important to artists looking to build real careers in the modern music business.
Music Consultant:
Thanks for taking some time to talk, Alex. How did you get started in the music business?
AJM:
I was always a violinist, and then in high school, I got really interested in playing electric violin in jazz and alternative styles. It was a lot of fun, and I got some attention on YouTube in 2007, in the earlier days of the site. For a long time, if you searched the term "electric violin," it was my videos that showed up. That turned into a mini-career, where I got to travel internationally in high school and play a bunch of shows throughout the world through our school's music program.
I eventually moved to New York and started playing with bands and doing the solo artist thing. I saw the business side of the industry and got really interested in independent artists and musicians who were struggling to break into it. It just seemed like an industry that had a lot of problems I wanted to try to apply my technical background to and solve. That's what led me to create products and services that are both valuable and fair to musicians.
Music Consultant:
What was your experience on YouTube in its early years?
AJM:
It wasn't crowded like it is now. There was only one other guy aside from me who even had electric violin videos up. As the instrument became more popular, those videos became more popular. When TuneCore first launched, I put the music up there, and some people would buy it after seeing the videos. None of this ever turned into a big career, but for being the age I was, it was interesting to see people actually buying something I was making. It was pretty addicting.
Music Consultant:
I'm sure there were a lot of early YouTube adopters who didn't capitalize on the platform or make a career in music of any kind by using it. Can you point to anything you did well during that time that allowed you to have some success?
AJM:
Just going by some of the comments I would get on YouTube, I really think it came down to doing something unique. People weren't used to seeing electric violin, and my sound wasn't a sound that had been heard previously. It wasn't really jazz, and it wasn't really classical; it was just whatever my 16-year-old brain was coming up with at the time. Honestly, I didn't really capitalize on it as much as I could have. I wish I could tell you there was something I did to get that attention, but it was really just organic.
At the risk of sacrificing humility, I think that people just really liked the music a lot. I've always been driven by that principle: If the music is really great, everything else falls into place. That may not be an opinion everyone shares.
Music Consultant:
I definitely share that opinion. My entire job is to help people market careers. If you, as a consumer are not turning your friends on to the music you just saw or heard, it will die on the vine eventually. That's not to say that a great artist can't have botched marketing, but you can't polish up something that other people don't like.
AJM:
Looking back on my YouTube success, I think also it could be that just being a nerd helped me. I knew what YouTube was at the time, and it was sort of this geeky thing. And even in 2007, YouTube wasn't really everywhere yet. When I first put my videos up there, it was because I was really just looking for a place to upload them so my friends who hadn't been at the performances could see them. There were no audience-building capabilities because there wasn't really an audience yet.
Music Consultant:
And now we're always searching YouTube for the next big thing, but that idea didn't exist back then. YouTube really invented that type of marketplace.
So, after you were a musician, you launched a couple music startups. What was that experience like and where did it lead you?
AJM:
When I was in college, I wanted to attack the problem in the music industry from the music consumption angle. Many other people did as well. I started a company that had a product called hypetree.com, which was a music discovery engine that used the Elo rating system. It compared songs against each other and ranked them. We got a lot of traction. It was also a streaming music service, before Spotify hit the U.S. We had tens of thousands of users and a lot of great artists. It was a very valuable experience. It's still going, but I've shifted focus to Audiokite.
Music Consultant:
Why do you think market research is important? There's an argument for the idea that if you have YouTube and a handful of friends, that is enough. When you hang around with people from the old industry, they will point out that those in the new music industry have the benefit of instant feedback on their music. What led you to believe that having access to formal research was a need for musicians?
AJM:
The problem we're solving is one that is incredibly important but often overlooked because people are not necessarily talking about it. The problem is that a lot of musicians – especially unsigned, independent musicians – are playing shows and actively trying to get their music out there. They have a lot of potential, but they aren't quite there yet. Their careers just aren't working.
So, what's going wrong? What I see a lot of times with these bands is that many of them exist in a bubble of positive feedback because they only ask their friends, family, and other musicians for opinions. Your friends and family want to be supportive and tell you what you're doing right. Occasionally, a band will get someone in the music industry telling them to improve a few things, but they're missing out on strangers and people who are actually out in the world as potential fans and consumers; that's where an artist is going to build a career and become exceptional. They won't get there by getting the same opinions from friends, family, other bands, artists, and those in this industry. At the end of the day, if you are an artist, you're not writing the music for other bands or people in the industry; you're writing it for people out in the world who would stream it on Pandora or listen to it on the radio.
Music Consultant:
I agree with you. Interestingly enough, whenever a business advisor came by any music company I worked for, even before the Digital Age, that person would say, "You have to stop making music videos." Of course, videos have always been a major driver. When we would ask why, the person would say, "You're spending all this money on a product even though you have no idea if there is a market for it." And this is a foreign concept for many. When the music company would resist, the advisor would say, "We just spent $500 million on market research to determine whether people prefer white or off-white on their toothpaste tubes."
If you have somebody who listens to music for a living, then every day they do that job, they become less qualified to listen like a consumer. Therefore, objective feedback is incredibly important.
AJM:
Exactly. My background is in digital marketing, digital strategy, and advising people how to manage their startups. I won't go through all the obvious parallels between startups and bands because that's been talked about to death. But what I will say is that in startups, we base almost all our decisions around data and user feedback. There is a huge amount of feedback placed on what users are saying and what they want. It helps us deliver them exactly what they want. Bands just aren't going through the process of figuring out what their fans actually want very often. They aren't soliciting user feedback, so then they have this music they think is really fantastic because other bands have told them it is or because a few people in the industry have told them it is. Very few of these people giving bands feedback are probably going to go up to a lead singer and say, "You're really out of tune." But at Audiokite, our thousands of reviewers who love answering these surveys will provide that kind of feedback.
The feedback actually can get a little brutal sometimes, which is something we're trying to work on. People will say, "Your band is fantastic, but your lead singer is terrible. Your singer needs to get better." That might be harsh for a new band to hear, but they need to hear it if they are actually serious about building a real career. They need to hear that vocals are their weakness as early on as possible, instead of spending a few years playing a bunch of shows and having no one tell them that, and then wondering why their career is going nowhere.
On the other side of it, our reviewers are real people. When they hear a song that really resonates with them and they really like it, they go out and become fans of the artist they are hearing on our platform. This has been really fantastic to see. For example, I got an email from a customer recently who was really excited – someone had contacted them through Facebook and said, "I heard your song through Audiokite, and I know the song hasn't been released yet, but please send me an email when it comes out." And then another person commented on the post and said, "I'm here for the same reason." That kind of feedback is a pretty good indicator that that song will resonate with an audience that is totally unaware of the band beforehand.
Music Consultant:
That is invaluable feedback, without question.
I looked over the different services you offer. Have you considered offering some sort of a single-picking service, or is that beyond the scope of what you have in mind at the moment?
AJM:
Artists are using us in so many different ways. Some artists are using Audiokite that way. They will come in and upload their entire album or upcoming EP, so they can see how all their songs perform right next to each other. That is actually one of the major benefits of our system, it can help them determine which song will be the single or which will be best for sync licensing. They can really get some actual insight while there is still time to change one or two things. It can really inform their promotion.
At Audiokite, we also work with labels, publishing companies, and management companies. We often create custom packages for them. We can run 50-100 songs at once and get feedback on them all at once. Licensing companies will run their entire catalog to see how the songs measure up. One of the elements of our reports is providing feedback on the genre of film and television that the particular song applies to. Our Pro subscription is oriented towards that idea. For $9.99 per month, subscribers get 30% off their reports, which is great for bulk uploads, and can also do things like add their website link to reviewers' surveys, customize our free response question, and download the raw report data so they can run their own experiments on it. They can also have up to 500 people review their song; non-subscribers max out at 300.
Music Consultant:
As someone running a research company, I imagine you have done a fair amount of research yourself. Did you find out anything interesting about the way musicians do or do not conduct research or anything interesting about the music business in general? Was there anything that really surprised you as you were setting up Audiokite?
AJM:
We did a ton of research. We surveyed thousands of musicians to find out what they care about and what is important to them. We have yet to really dig deeply into the data we've collected from our reviewers, though we will be doing that soon. I know there is some really fascinating stuff we will find out there, so stay tuned.
In terms of what we learned from the musicians, I would say that outside of the questions related to what they want to learn about when it comes to Audiokite and what we provide, we saw there was a real confusion about what to do next after releasing their music. We discovered that musicians, especially independent and unsigned musicians, have a lot of different ideas about what they need to advance their careers. The data would suggest a lack of focus in general, and I think it is important for products like ours to help them realize which opportunities are realistic and will really move them forward.
Music Consultant:
Lack of focus is something I see a lot as well.
AJM:
One of the questions we like to ask is, "What is the biggest problem you are facing in your career?" While people give many different responses, they do all tend to say, "I'm not really in the industry, so I don't know how to get in front of a label, management company, or someone in the industry." So, if there is any commonality between responses, it is that artists do not know how to break into the industry. This problem is something that Audiokite is trying to help them with. One of the new features we launched October 1 is industry opportunities, so now we will contact artists that score highly in their reports and ask them whether they'd be interested in working with one of our partners. So far, these opportunities have included blog write-ups, discounted or free musician services, vetted promotion opportunities, submission to label A&R, and more. We really want to help them succeed.
Music Consultant:
When I talk to people about getting into the music industry, I always say you lead with data and not bravado.
AJM:
Also, again, you just have to make great music. That has been an obvious finding of Audiokite reports. And it's a really different conversation when the crowd says the music is great too, so when musicians go and submit to licensing opportunities or labels, they can submit our reports as support. They can say, "Here are hundreds of listeners who had no reason to lie about our music and tend to be really brutally honest, and they all love it." They can show those they are approaching that 40 percent of the people surveyed said they would buy or stream the track. You can't argue with data. At Audiokite, we are taking something that has traditionally been looked at as very subjective (music) and bringing some sense of objectivity to it.
For more information about Alex Jae Mitchell and the work he does with musicians, visit the Audiokite website and follow the company on Twitter.