Music Business News, June 13, 2017
Experts said the industry is benefitting from concert livestreams. Also, SiriusXM put $480 million into Pandora. And Eventbrite acquired Ticketfly.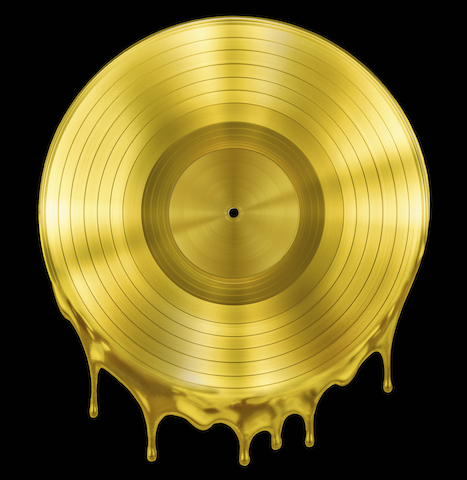 Livestreaming Helping Expose More Artists and Brands
Livestreaming is helping more artists reach new fans and making connections to brands, according to Forbes contributor Melissa Daniels.
The California Roots festival ("Cali Roots"), held yearly around Memorial Day Weekend at the Monterey County Fairgrounds offers an example of how livestreaming can boost engagement beyond attendees. The festival showcases reggae, rock and hip-hop artists and this year involved an online live stream in partnership with cannabis organization Weedmaps.
2017 was the second year Cali Roots collaborated with LiveList, a local business that offers streamed events and connects audiences with shows.
CEO and co-founder of LiveList Allen Sandford explained that brands "don't want to be just a banner on a fence anymore." He argued that consumers are tuning out when it comes to traditional ads, seeking alternatives online.
The attendance at Cali Roots this year was around 30,000. However, companies like Weedmaps that branch out through live streams of events online are able to reach potentially millions.
According to Sanford, "It was a beautiful brand integration and it was very natural … You could see it in the comments, all the fans were very thankful." They were thankful to be able to participate in events at home, without braving the crowds.
Livestreaming also allows artists to partner with brands to reach a maximum number of fans and users. Festival streams are becoming a mainstay, added Sanford, who said he believes that all festivals will feature online streams in as soon as a few years.
Producer of the Cali Roots festival Dan Sheehan agreed that merch sales and social media conversation has been up thanks to livestreaming and have increased the attendance of the festival in subsequent years: "We have had people watch live streaming and then bought a ticket for the next year and made it a goal to come to Cali Roots."
Data from LiveList indicated that the California Roots stream reached around 9.5 million with 543,000 total viewers and 376,000 engagements. The streams were seen in more than 50 regions worldwide.
With that said, the attention span of stream viewers varies depending on the platform. Sanford noted that Cali Roots streams garnered average view times of 22 seconds on Facebook but 19 minutes on the LiveList platform.
Sanford said he believes livestreaming will start to resonate once a community is built around it: "There's a reason music never worked on TV … It's a community experience. Now, if you turn a passive view into an active viewer that feels like they're connecting with people, now we've created the music community online."
Audiences are becoming more likely to engage with livestream technology as it becomes more accessible, both in terms of cost and accessibility. Chris Watkins of Audiotree said audiences are also more likely to watch high-quality streams that are produced using professional equipment and high-tech gear.
Watkins stated, "What it's showing us is people are becoming more and more receptive to live performance, and that's great, because it means the technology five or 10 years from now is going to be even better."
He said that the most popular streams are those that immerse viewers in the live experience: For one minute, you might've started singing along with a song, and you might've forgotten you're watching it on your phone."
Streaming also offers a way for artists to engage with fans outside their affordable tour market. Carlos Diaz, co-founder and chief revenue officer at Music Audience Exchange said having access to mainstream audiences is the top factor in whether or not artists are successful. This is also the point at which brands enter the picture: "They put their heart and soul into creating something, and they need a vehicle to push it out into the world for people to hear it."
Previously, many brands avoided music because it was too "fragmented," said Diaz. They spent ten times more on sports advertising. However, livestreaming changes that concept, as there is a real draw created by the exclusivity of live performance where fans can be part of the overall experience.
Diaz said, "Consumers don't want ads, they want great content … These exclusive experiences allow brands to present this valuable content and you can also get consumer engagement and generate a lot of interaction … You can't do that on TV."
SiriusXM Investing $480 Million in Pandora
SiriusXM said it will make a $480 million in Pandora. According to Music Business Worldwide, the deal involved purchase of newly-issued Series A convertible preferred stock.
$172.5 million of the stock was purchased to seal the agreement, with the rest due at a second closing.
The Series A preferred stock is 19-percent of Pandora's outstanding common stock.
Chief Executive Officer of SiriusXM Jim Meyer explained, "This strategic investment in Pandora represents a unique opportunity for SiriusXM to create value for its stockholders by investing in the leader in the ad-supported digital radio business, a space where SiriusXM does not play today … Pandora's large user base and its ability to provide listeners with a personalized music experience are tremendous assets. With its strong technology and new product offerings, we believe there are exciting opportunities for Pandora to accelerate its growth and increase value for Pandora and SiriusXM stockholders."
Greg Maffei, Chairman of the SiriusXM Board of Directors and CEO of Liberty Media Corporation expressed his continued belief in the "strength of the Pandora brand" and excitement that SiriusXM would join the company in helping grow its presence in the digital radio market.
As part of the deal, three SiriusXM picks will be added to Pandora's Board of Directors, expanding the board to nine directors.
Director Tim Leiweke talked indirectly about Pandora's struggle to preserve its business, which has struggled for the past couple years: "Pandora's Board and management team are committed to driving stockholder value and have carefully evaluated alternative strategies as part of the process disclosed on May 8 … We are pleased that the conclusion of that process resulted in a major investment by SiriusXM. Pandora is now poised to advance to the next stage of the company's lifecycle. Lastly, this transaction ensures that Pandora stockholders get the benefit of additional capital from an important strategic investor who can help enhance stockholder value."
Pandora CEO and founder Tim Westergren weighed in: "The investment from SiriusXM infuses resources to help Pandora continue to grow and innovate … With the strategic review behind us, and a strong balance sheet, we look forward to focusing on business execution and the optimization of our strategy."
Pandora agreed with a Kohlberg Kravis & Roberts affiliate to end their Investment Agreement, announced on May 8. The company will pay KKR a termination fee of $22.5 million.
Eventbrite Acquiring Ticketfly
Eventbrite bought Ticketfly from Pandora for $200 million, reported Billboard.
The acquisition comes on the heels of the SiriusXM cash boost, which gave the satellite radio station a 16-percent stake in Pandora.
Pandora sold Ticketfly for a price lower than its value when the company purchased it in 2015. Originally, Ticketfly was valued at $450 million. It was later valued at $335 million. At the time of Pandora's purchase of the ticketing company, many in the industry believed Pandora had paid too much. The 38-percent drop in its values in less than two years may confirm this.
After its acquisition by Pandora, Ticketfly spent a year integrating with Pandora and designing new push notifications and email updates to let users know when artists they were following on the Internet radio platform were performing nearby at Ticketfly-sponsored venues.
Ticketfly founder Andrew Dreskin said work on user friendliness will continue through the acquisition of his company by Eventbrite: "While this acquisition will allow Pandora to focus on its core radio and streaming businesses, it isn't abandoning its live events strategy, and the Ticketfly/Pandora integrations aren't going away. In fact, Pandora and Eventbrite plan to enter into a partnership to build on the work we've done and take it to an even broader audience of promoters while offering listeners notifications for even more great live events."
Dreskin said he will continue to work at Ticketfly to lead the transition.
Eventbrite CEO Julia Hartz released the following statement: "The whole is greater than the sum of its parts, and we see immense alignment and opportunity with this union, especially as we continue to expand Eventbrite's global footprint in music."