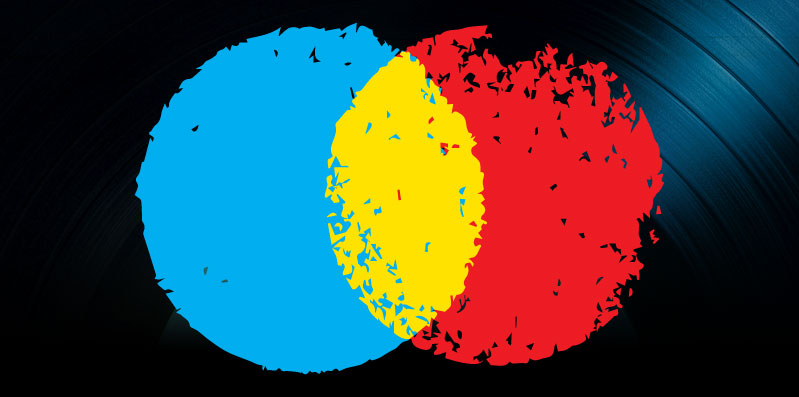 YouTube BandPage Acquisition and Potential Pandora Sale News, February 15, 2016
YouTube acquired BandPage. Also, industry experts discussed why Pandora is not likely to sell soon.
YouTube Acquiring BandPage
YouTube acquired direct-to-fan online commerce service BandPage on February 12 for $8 million, said Forbes. BandPage has continued to be a resource for artists, stating it is "the central profile that musicians use to engage and sell to their fans on the largest music services in the world."
In 2015, BandPage reported that it had sent a million fans to artists' official online stores. BandPage previously worked with Spotify, Rhapsody, Rdio, VEVO, Shazam, Lyricfind in order, but is likely to now become exclusive with YouTube, especially since it is the world's largest streaming service.
BandPage announced the acquisition on its official blog, explaining that the acquisition "dramatically accelerates our shared goal of helping musicians everywhere thrive … We are extremely excited about this because we believe YouTube truly shares our commitment to musicians."
The blog post continued: "BandPage is dedicated to helping musicians build their careers by growing their fan bases and increasing their revenue on the largest digital music services in the world. By joining forces with the team at YouTube, we can help artists reach their fans in more powerful ways than ever before … YouTube already offers a global distribution platform for any artist to be discovered and some of the best self-publishing tools for musicians and other creators … The team has a lot of things planned to help musicians succeed on the platform, and more broadly across the BandPage network. There's still a lot that we can do to help musicians, and we can accomplish so much together."
The post added, "Our collective goal remains the same: to grow an open network of digital music services, develop intelligent new tools for managing/distributing artist content and commerce, and create new revenue opportunities for all musicians, on YouTube and beyond."
BandPage was founded by CEO J. Sider in March 2010. The company raised $18.3 million in funding in 2011. $2.3 million came from their Series A, led by Mohr Davidow Ventures and $16 million came from Series B led by GGV Capital, Northgate Capital and Mohr Davidow Ventures.
Reports Indicate Pandora May Sell Soon, but Many Experts Say No
Pandora Media reportedly enlisted the help of Morgan Stanley to help it find a buyer, according to the New York Times. But industry experts, including Bobby Owsinski said it is not likely to happen soon.
First of all, there are only a few companies with the cash to afford acquiring the Internet radio giant, and many are not a good match. Some have speculated Google would be a possibility, because it has a robust ad network, and Pandora lives off ads. However, there is nothing in a Pandora deal for Google that it cannot find in another less expensive company.
Owsinski pointed out that Apple is also not a fitting suitor because iTunes Radio is similarly structured, and many Pandora subscribers also already use iTunes.
While iHeart Media could use Pandora, the company likely has too much debt to cover a $2 billion sale.
And there have been rumors floating around that Samsung is planning to get more aggressive in its competition with Apple, particularly when it comes to smartphones. However, Samsung's Milk Music is similar to Pandora and has not received much love in the U.S. Even though Pandora could potentially give Samsung a better entrée into the streaming music market, its subscribers would not likely be excited about a bundle that included Internet radio.
Amazon has also been a contender, since it already has a streaming music option – Amazon Prime Music – for Amazon Prime members. Reports indicated that the company is going to introduce a more mainstream streaming service not attached to Amazon Prime soon, and Pandora could help with this end.
Owsinski noted that Pandora would not be best served by a current sale, because, despite plateaued sales, there is opportunity for the company in the current music market.
Because Pandora is stuck in "non-interactive, or radio-like streaming service," it is looking at a future that might never be profitable and will continue to lose to Spotify and Apple Music. Still, its acquisition of Rdio may help it change that.
Pandora has not yet revealed which of Rdio's assets it has, but many speculate that Rdio's streaming infrastructure and global music licenses are probably part of them. This means that Pandora could grow beyond the U.S., which would offer a chance to expand its 80-million-active-user base.
Pandora does have 16 years of experience at what it does, and over a billion dollars of its revenue comes from mostly selling ads. Adding an interactive streaming deature would allow it to sell a higher-margin interactive subscriber tier and make it a better investment for potential buyers.
Still, Pandora may never grow beyond what it is, especially in a very competitive streaming music market that already has very established players, such as Spotify and others with an endless supply of cash, such as Google and Apple.