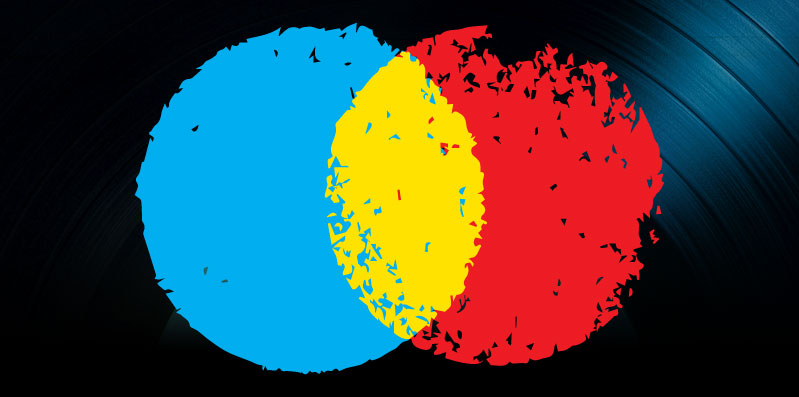 Subscription Streaming, Brexit Impact on the Music Business and Led Zeppelin Lawsuit News, June 28 2016
Wall Street analysts explained why the music industry could be headed for a turnaround. Also, experts discussed the ways Brexit may affect the music business in the UK. And the results of the Led Zeppelin "Stairway to Heaven" court case pointed to potential long-term changes to music copyright liability.
Will the Music Industry Experience a Turnaround?
Morgan Stanley said music streaming subscriptions will be the boost the music industry needs to experience real growth, according to Business Insider. The firm predicted "steady growth," led by companies such as Spotify and Apple Music.
Analysts Benjamin Swinburne and Ryan Fiftal wrote, "We estimate that industrywide subscription streaming spending grew nearly 50% in 2015 in the U.S., and has climbed to 15% of industry recorded music revenue." They and other Morgan Stanley executives forecasted that this growth will be "the savior of the music industry," which was up 2.5 percent in 2015.
Their statement read, "We think that after years of stalled growth, the music industry has found its growth strategy – subscription on-demand."
These predictions are supported by the fact that new entrants into the subscription streaming market, including Apple Music and Tidal, have "driven more consumer adoption instead of cannibalization of existing services." They also predicted positive results for Pandora as it creates its own on-demand service.
Analysts also noted that streaming music growth was greater than losses experienced in the digital download marketplace, which many are convinced will disappear completely.
Brexit Likely to Impact the Music Industry
While many experts predicted that Brexit would decimate the music industry in the UK, others in the music industry were more optimistic. According to Consequence of Sound, Brexit will make obtaining working visas more difficult for foreigners looking to perform and record in Great Britain, increase touring budgets and raise the prices of travel.
However, some music business trade associations said they see hope for minimizing the negative effects of the pro-Brexit vote on the UK and Europe. Many are agreeing with comments made by Geoff Taylor, head of the BPI who appealed to the British government, asking for it to "swiftly negotiate trade deals that will ensure unimpeded access to EU markets for our music and our touring artists."
Taylor also speculated that giving the UK government more power over its own copyright laws might help the larger industry's on-going campaign against safe habor laws.
Andy Heath, the chair of lobbying group UK Music stated, "Politics aide, a decision has now been made and it is important to minimize divisions amongst us. We are in a new world and we must move forward positively. British music is strong and successful and will remain an essential part of a rich and diverse European culture."
He continued, "We should not be scared by change, we should see it as a positive opportunity … We are an export-led business, and consumers around the world want our music, artists and products, and this will not change after [the Brexit] decision. UK Music will continue to protect and promote our members, creators and businesses to ensure they are best represented to continue achieving this global success."
UK Music's CEO Jo Dipple continued, "Clearly there are lots of very important decisions that will be made over the next few weeks. We will have a new Prime Minister in the autumn, there will be a new government and UK Music will work very hard with the new administration to ensure the music industry continues to be well served by the British government. We need a united business voice to ensure that when renegotiations take place, markets continue to serve the music industry."
With the assumption that Culture Secretary John Whittingdale will be involved in the new administration, Dipple added, "In John Whittingdale, we have a politician who understands the creative and music sectors and will have our best interests at heart."
Despite the positive spinning, Frances Moore of IFPI still had concerns about the immediate future: "As an international recording industry, with businesses across all 28 EU member states, the interest of our sector was for the UK to remain in the European Union. The decision of the UK to leave the EU creates a great deal of uncertainty, which could last for a considerable time. In this difficult period, IFPI will continue to work hard to ensure that our members' interests are best represented on all issues we deal with."
AIM's soon-to-be-former CEO Alison Wenham spoke on behalf of independent labels: "AIM will liaise closely with our members, other trade bodies and colleagues across the music industry to ensure that the strength and standing of the independent music community in the international marketplace is not diminished by these events."
Pan-European label group IMPALA also said, "Change is on the way that's for sure, but one thing is clear: the UK music sector will remain a fundamental player in Europe, which of course goes beyond the EU, and we will continue to work hard to ensure that Brexit doesn't interfere with the ability of European citizens to continue to enjoy UK music and vice versa. Breaking borders is what our labels do with their artists on a daily basis, and that will continue."
The Led Zeppelin "Stairway to Heaven" Case Causing a Copyright Stir
Led Zeppelin won a court case last week alleging the band stole the opening chords of the hit "Stairway to Heaven." According to the Insurance Journal, this case is likely to "reverse the swell" in copyright infringement lawsuits featuring pop songs that began with the verdict in the "Blurred Lines" suit.
Intellectual property lawyer William Hochberg explained, "'Blurred Lines' left everything wide open … This sends the right message that you need to be cautious and it's not going to be a dance through the rose garden."
A Los Angeles federal jury spent a day reviewing the details of the case before declaring that the opening to "Stairway to Heaven" was not stolen from Sprit guitarist Randy Wolfe's 1968 instrumental work "Taurus." The panel decided that Led Zeppelin did not use anything that was unique/original to Wolfe's composition.
Led Zeppelin's court win came in a flurry of lawsuits over "stolen" songs, sparked by last year's verdict in a lawsuit against Pharrell Williams and Robin Thicke, which declared that "Blurred Lines" stole material from Marvin Gaye's 1977 tune "Got to Give it Up." Gaye's estate was awarded $7.4 million at trial, which was reduced to $5.3 million and remains on appeal. In 2016, Kanye West, Justin Bieber and Ed Sheeran have all been sued for copyright violations.
Intellectual property attorneys Danica Mathes and Larry Iser explained that the results of the Led Zeppelin lawsuit are proof that these types of cases are challenging to win. Mathes elaborated, "Increasingly, popular artists from nearly all time periods find their works under a microscope and 'influences' that are asserted to be copyright infringements … the Zeppelin verdict should help rein in these types of claims."
The verdict was arrived at after jurors asked to re-hear the acoustic guitar version of "Taurus" and "stairway" that had been used at trial. The original album version of "Taurus" was not permitted to be included in evidence because the copyright was related only to the sheet music. The jury of four men and four women were allowed to hear only recordings that were made specifically for the trial and live performances by witnesses in the courtroom limited to the written version of "Taurus" filed with the U.S. Copyright Office.
The trial in the Zeppelin case lasted five days and focused on analysis of "Taurus" and testimony about how and where Robert Plant and Jimmy Page may have heard it before writing "Stairway to Heaven."
Led Zeppelin's defense was reliant on the argument that the descending chromatic scale in "Taurus" is very common in popular music and cannot be copyright protected.
Page and Plant were present during the entire trial and called to testify about how they wrote "Stairway to Heaven" and when/how they were introduced to Spirit.
Page testified that while he was a fan of Spirit, he was unaware of the issue until a family member played a mash-up of the songs recently. Plant also did not recall meeting Spirit at a show they played together in 1970.
Led Zeppelin's publisher, Warner Music Group said the verdict only reinforces the originality of "Stairway to Heaven." Page and Plant released a joint statement: "We are grateful for the jury's conscientious service and pleased that it has ruled in our favor, putting to rest questions about the origins of 'Stairway to Heaven' and confirming what we have known for 45 years … We appreciate our fans' support, and look forward to putting this legal matter behind us."