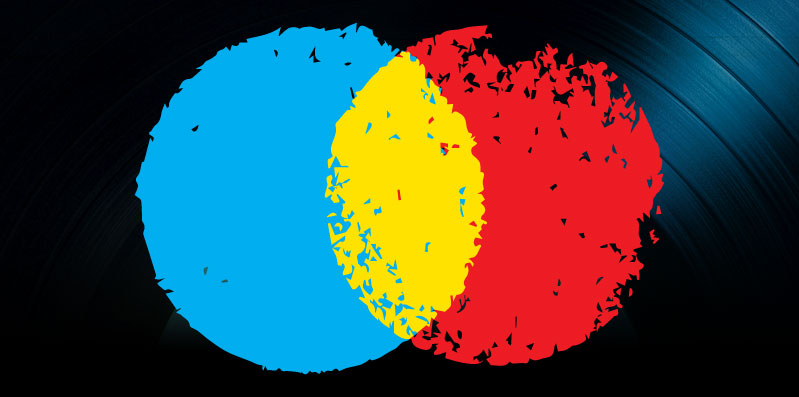 Prince's Deals with TIDAL and Universal, YouTube Copyright Proposals and Musical.ly Income News, November 7, 2016
Sources indicated that TIDAL and Universal may be on the verge of a battle over Prince's catalog. And music industry organizations pushed for copyright proposals in Europe that may improve YouTube payouts. Also, Musical.ly said its live-streaming stars are earning thousands.
TIDAL and Universal Vying for Prince Catalog
TIDAL and Universal may be on the verge of a battle over the rights to Prince's huge catalog of music, according to Complex. These rights are estimated to be worth hundreds of millions of dollars.
The music industry started a battle for rights to Prince's music after his death after his death earlier this year. Prince was known to have withheld his music from streaming platforms like Spotify, but granted exclusive streaming rights to TIDAL in 2015.
Last week, Universal signed a deal with Prince's estate giving the label control over which streaming services the artist's publishing catalog could appear on. The deal was a way to get Prince's music in front of more fans, but the New York Post indicated that TIDAL is willing to go to court to protect itself.
TIDAL put out Prince's final albums, Hit n Run Phase One and Hit n Run Phase Two. The service was lobbying a Minnesota court as a creditor in the Prince estate case and claimed that Prince had given the service exclusive rights to his catalog of master recordings. While Prince pulled his music from all rival apps, including Spotify in 2015, the terms of his deal with TIDAL have been muddy.
On October 21, TIDAL sent a legal letter stating it will seek injunctive relief if any deals made by Prince's estate violate his agreement with him. Another source, however, indicated that TIDAL only signed a one-year deal to stream Prince's music.
After making his deal with TIDAL in 2015, Prince commended Jay-Z for starting the service. He said, "We have to show support for artists who are trying to own things for themselves."
U.S. Music Industry Asking for Support of New Copyright Proposals
Over 20 U.S. music industry organizations requested that the U.S. government support European copyright proposals intended to reduce the "value gap" caused by YouTube payouts.
Music Business Worldwide reported that SESAC, SoundExchange, the RIAA, BMI, ASCAP and Azoff MSG Entertainment have written to U.S. Ambassador to the European Union, Anthony L. Gardner and other offices. They asked representatives to back Article 13 of the recent EC Copyright Directive.
The letter said, "We enthusiastically support passage of Article 13 of the recent proposed EC Copyright Directive, which will benefit American creators by directly addressing what has been called the 'Value Gap.'"
The letter, dated November 1 went on to compare levels of per-user payouts to the music business from Spotify and YouTube.
Popular Artists on Musical.ly Earning Thousands
Two-year-old startup Musical.ly said its "stars" are earning thousands of dollars from live-streamed performances on Live.ly, which launched in Summer 2016.
According to Yahoo! Music, Musical.ly has a fan base of over 100 million users for its lip-syncing app, and its most popular live-streaming creators on its Live.ly live streaming performance app are getting real money from virtual gifts purchased by fans.
The company said that the top 10 broadcasters on Live.ly have made an average of $46,000 over a two-week period. Musical.ly said this is due to a "built-in and highly engaged" group of "musers" who are drawn into their favorite creators' live broadcasts and shell out money to reward them.
YouTube music parody star Bart Baker stated he has done approximately 12 Live.ly broadcasts that have generated $30,000. Apple's iTunes takes 30 percent of revenue because it is an in-app purchase, and Musical.ly takes 20 percent of what's left. Still, with 3.3 million followers on the Musical.ly platform, Baker said he still earns more there and has a larger audience than he does on Twitter's Periscope and Facebook Live.
Baker insisted, "You can make a living on this … The kids on this platform really they feel connected to you. When people see me drinking a Starbucks on live.ly, they go to Starbucks and order the same drink."
Baker said he began broadcasting on Live.ly because of the sizable built-in audience on Musical.ly: "It seemed the smartest platform to go live on." He has been getting over 120,000 viewers for his streams. He added that he only gets about 700 people to view when he goes live on Facebook.
Popular Houston-based Musical.ly creator Lauren Godwin is also making money as a 16-year-old high-school junior. She has more than 1.5 million followers and has made about $16,000 in the past few months. Godwin broadcasts two, to three times per week and has had over 30,000 people viewing her comedy skits.
Live.ly has become a top live-streaming app and has a larger U.S. audience than Twitter's live-streaming component Periscope. Last week, Live.me said it has paid out $1 million to broadcasters via its platforms via user-purchased virtual gifts and has created a new way for creators to sell products through the app.
There have been a number of new live-streaming platforms that allow users to monetize their broadcasts and have launched in the past year, including Busker and Kastr.