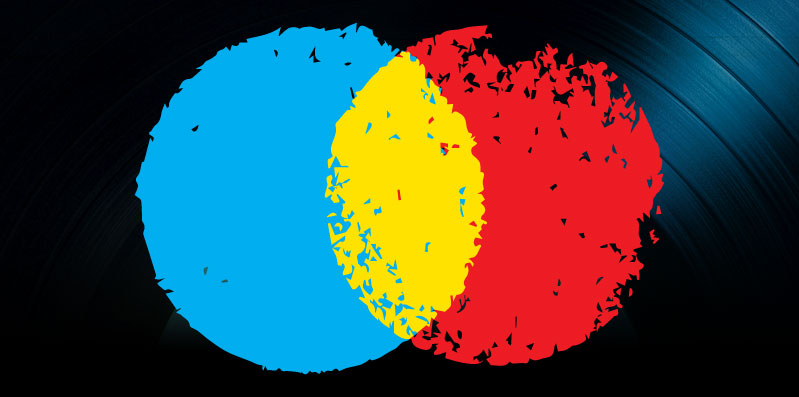 MP3skull Shutdown, Growing an Instagram Following and SFX Entertainment Bankruptcy News, March 1, 2016
Top-ranking illegal downloading site MP3skull was shut down. Also, music industry veteran Dave Kusek provided some tips for building an Instagram following. And SFX Entertainment requested leniency for pending lawsuits due to bankruptcy issues.
MP3skull Shut Down after Lawsuit Loss
The RIAA finally took down top illegal file-sharing site MP3skull on February 24. Billboard reported that the shutdown is the result of a judgment filed on February 24 by Miami Federal Court Judge Marcia G. Cooke.
MP3skull.com and MP3skull.us join the ranks of other now-defunct music piracy websites such as Grooveshark, LimeWire, Sharebeast, RockDizFile and Aurous. MP3skull sites were based in Russia, although its marketing has been geared towards the Western world. In April of last year, after an investigation, the RIAA declared that the site's music pirating activity was "enormous."
Defendant Monica Vasilenko, who was identified when her domain registration was made "briefly" neither responded to the initial complaint, nor appeared in court after a summons. Judge Cooke handed over mp3skull's web domains to the RIAA and declared statutory damages of $22.2 million plus the attorney's fees. Because Vasilenko cannot be found, the RIAA is unlikely to recover these damages.
The takedown of mp3skull happened just a few weeks before the deadline for the renewal of the Center for Copyright Information's "Memorandum of Understanding." This memorandum was introduced in 2011 and implemented in 2013 by figures in media and technology and is known as the "six-strikes rule." The first agreement took many years to negotiate and is meant to deter people from "casual" copyright infringement.
Dave Kusek, on Growing an Instagram Profile
Music industry veteran Dave Kusek wrote a guest post on The DIY Musician blog about how artists can leverage Instagram to get more exposure for their music. He is the founder of online music business school for independent artists, The New Artist Model as well as of Berklee Online.
There are specific techniques to getting more followers on every social media platform, and Instagram is no different. As Dave pointed out, the quality of content of posted is critical: "The photo itself is the first thing that new potential followers will see, so take this opportunity to make a good impression … definitely try to take your shots with good lighting whenever possible …As far as the caption goes, just remember to be as engaging as possible. Instagram isn't an advertisement broadcasting platform. It's a chance for you to talk with your audience, so ask questions and be yourself."
He also said artists should not put links in their captions, because "they don't work." Instead, artists should replace their bio link frequently and say, "link in bio" in their photo caption.
Hashtags are also important, as they help people find artists' photos and increase the likelihood they will check out music. Users search specific hashtags and also use the "Explore" tab to find photos in sync with their interests. Artists should pick a few hashtags that relate to their music by genre, by band name or by using Instagram's "Explore" tab to find trending hashtags.
Dave also noted that posting frequently increases the likelihood that people will find an artist's photos and will help that artist grow a following more quickly than if that artist only posts once per week or less.
Consistency is also critical. Research has shown that on Instagram, if an artist is posting every single day and then misses a week, users will actually unfollow that person. Dave advised artists to establish a posting schedule they can maintain long term and stick with it.
As Dave identified, Instagram is not just a tool for posting content to fans and growing a fan base; "it is also a community that thrives on reciprocity, especially when you have a smaller follower base or are just starting out." Therefore, reciprocity is key: "A lot of times people will follow you if you follow them or they'll like your photo if you like theirs … Just take a few seconds to give back."
Dave concluded that an artist's fan base will increase exponentially the more followers that artist has: "That means more exposure, more engagement, and more followers!"
Even though growth will feel "painfully slow" in the beginning, establishing a routine will get some momentum going.
SFX Entertainment Asking for Reprieve from Major Lawsuit
Newly-bankrupt EDM promotion company SFX Entertainment asked a judge for permission to stop a lawsuit against chairman Robert FX Sillerman so it can put all its effort into Chapter 11 restructuring, according to Dow Jones and Music Week.
SFX already settled one of two lawsuits filed against it, but is still facing a lawsuit in which the plaintiff is asking for compensation from Sillerman for "misleading" investors as he attempted to take the company private.
The promoter got approval to start spending part of a $115 million bankruptcy loan in early February. A bankruptcy judge gave the New York-rooted company access to $80 million, offered by junior bondholders that have worked with the firm on a restructuring agreement. This portion of the loan will be used to pay senior lenders and provide $23 million to cover the cost of the company's day-to-day operations.
SFX Entertainment is a stakeholder in major EDM festivals such as Awakenings, Sensation, Nature One, Electric Zoo and Rock in Rio.