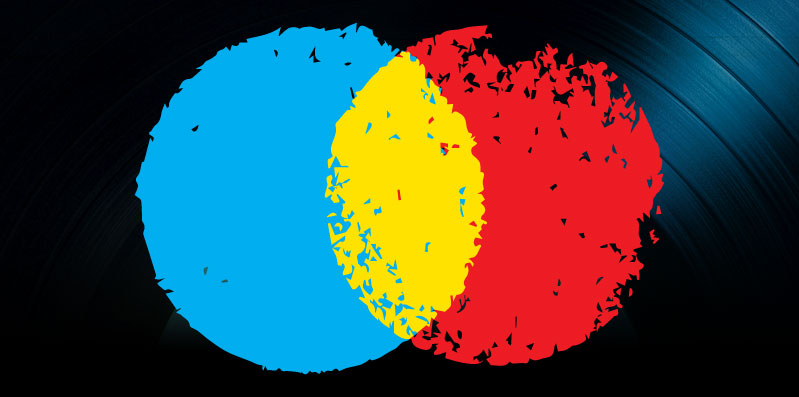 Insane Clown Posse Washington March, SXSW 2017 and IsoHunt Lawsuit News, July 26, 2016
Insane Clown Posse (ICP) continued its fight against the FBI. And SXSW expanded its offerings for attendees. Also, the founder of isoHunt settled with the music industry for $66 million.
ICP Marching on Washington against FBI
Insane Clown Posse (ICP) announced it was going to lead "Juggalo" fans on a march on Washington, D.C. in 2017. According to Rolling Stone, the announcement was made by the horror rap duo's Violent J at the 17th annual Gathering of the Juggalos. The march is another step in the protest against the FBI's decision to list Juggalos (ICP fans) as gang members.
Violent J said, "In 2017, the weekend of September 17th, we need you … We're gonna do a [expletive] march on Washington. They call Juggalo World a movement, right? Well, let's move!"
The march will start on September 16 at the Lincoln Memorial, then move down Constitution Avenue and end at the Washington Monument.
Although ICP members are excited about demonstrating in the Capitol, Violent J said he is concerned about turnout: "We don't know what's going to happen … We could totally embarrass ourselves, and there could be 25 people [who show up to protest]."
In order to bring in fans, ICP said it is planning a free concert at Jiffy Lube Live in Bristow, Virginia along with a picnic for fans on the day after the march at a location TBA.
In 2011, the FBI called Juggalos a "loosely organized hybrid gang" in its National Gang Threat Assessment. ICP sued the federal police and the U.S. Justice Department in 2014 to get them to remove the classification. However, a federal judge dismissed the suit. The rap duo was given an opportunity to appeal in September 2015.
SXSW Expanding Benefits to Attendees
SXSW organizers announced the expansion of the access attendees will get with festival badges. Billboard reported that in 2017, an attendee in Austin for one portion (i.e., music) will also get access to most other events as well. The change was sparked by attendee complaints that the lines between interactive, film and music programs are too confusing.
SXSW co-founder Roland Swenson explained, "When SXSW Music added Film and Interactive, it was relatively easy to understand and differentiate between the three components of music, film and technology … Today these elements are very much intertwined and the lines that once separated them have become blurred. The popularity of our convergence programming, and the increasingly cross-industry nature of our SXSW speakers and registrants make this a natural progression as we look to the future."
SXSW also announced the first round of keynotes and speakers for SXSW 2017, which is planned for March 10-19. The keynote speaker at Interactive is geneticist Jennifer Doudna, and Transparent creator Jill Soloway will speak at the Film event. Other speakers are Mary Lou Jepsen, Dan Lyons, Magic Johnson, Candice Morgan, Adam Savage, Ingrid Vanderveldt, Gary Vaynerchuk and Pussy Riot member Nadya Tolokonnikova.
IsoHunt Founder Settling with Music Industry for Millions
IsoHunt recently settled its last legal dispute, reported TorrentFreak. Canadian founder of the now defunct search engine Gary Fung agreed to pay $66 million in a settlement to local music industry group Music Canada, once known as the Canadian Recording Industry Association (CRIA).
Fung stated, "After 10 long years, I'm happy to announce the end of isoHunt's and my lawsuits."
This agreement comes after a previous settlement with the MPAA for $110 million.
The consend order signed by the Supreme Court of British Columbia says that Fung cannot operate any file-sharing site in the future. He also must pay damages of $55 million plus an additional $10 million in aggravated punitive damages. The last million dollars will be paid to cover legal costs.
IsoHunt shut down in 2013. However, the last case took over two years to be finalized. The dispute began prior to 2010, when the Canadian music industry attacked several major torrent sites.
IsoHunt got a Cease and Desist letter from the CRIA in May 2008 that demanded Fung take the site offline. The letter warned that the CRIA would pursue legal action and attempt to collect $20,000 for each infringing sound recording on the site.
Instead of complying, Fung filed a lawsuit against the CRIA and requested that the court declare his site legal.
Fung said that he is proud of having shielded users from attacks by copyright groups and the fact that no user data was ever shared: "I can proudly conclude that I've kept my word regarding users' privacy above. To isoHunt's avid users, it's worth repeating since I shut down isoHunt in 2013, that you have my sincerest thanks for your continued support … Me and my staff could not have done it for more than ten years without you, and that's an eternity in internet time. It was an interesting and challenging journey for me to say the least, and the most profound business learning experience I could not expect."
The original isoHunt site now redirects to MPAA's "legal" search engine WhereToWatch. Still, the name and design is still on IsoHunt.to, which still brings in millions of visitors per month, much to the public chagrin of the MPAA and Music Canada.