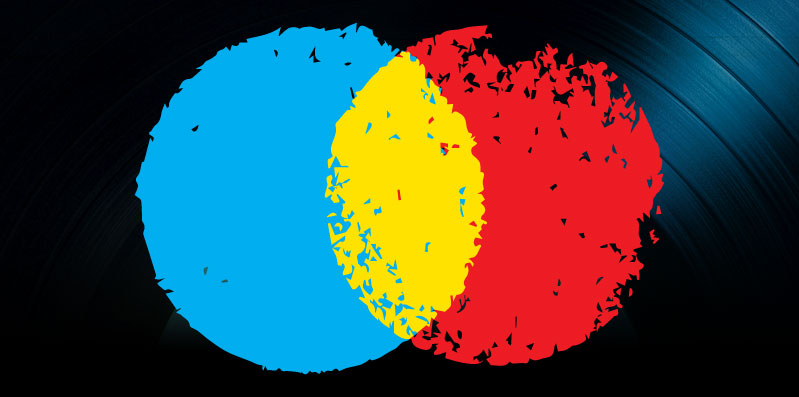 EDM Market Growth, Periscope Comment Moderation and Warner Music Group A&R, June 1, 2016
The growth of the electronic dance music market slowed. Also, Periscope added a comment moderation feature. And Warner Music Group (WMG) spent over a billion on A&R.
EDM Growth Slowing
A report released by the International Music Summit showed that the explosive growth of the EDM market slowed down this past year, said Billboard.
According to the global business report for 2016, growth in the market sector is up only 3.5 percent year over year. In the previous three years, revenue increased by 59 percent.
Many experts have discussed the "EDM bubble" during the past several months, as the genre's boom in the U.S. over the past five years seemed to finally be slowing down. The IMS business report shows that EDM may be moving out of its period of hysteria and into a path of more sustained, steady growth.
Growth in the electronic music market has been the slowest since 2012 and 2013; it grew by just $200 million. The total earnings for Forbes' Electronic Cash Kings list increased by just three percent, from $252 million to $258 million. EDM giant Calvin Harris held his top spot on the list, earning $66 million during the past year.
Still, EDM is still growing at a rate greater than that of the larger music industry, so dance music is still on solid ground. Of course, this past year, the IFPI showed that streaming drove digital revenue past physical for the first time ever in the recorded music industry. In the electronic space, streaming is up 33 percent to 14.9 billion streams, with the industry overall doubling across genres. And it is growing in regions that are starting to develop a new but strong festival circuit, like in Cuba, Panama, Vietnam and the Philippines.
A Nielsen Music study incorporated into the IMS report showed that electronic music events are the only live music events in the U.S. that have had increases year over year. Some club events rose by as much as three percent, whereas festivals across genres stayed constant. The Electric Daisy Carnival in New Jersey raked in $11.2 million gross revenue with over 91,000 fans in attendance in 2015. It is the fourth highest-grossing festival in the world, below Coachella, Outside Lands and Stagecoach.
The report also indicated that streams make up 54 percent of all U.S. dance music sales, making it she second-highest percentage behind Latin music.
Other notable discoveries from the report were that techno beat out tech house as the No. 1-selling sub-genre on Beatport, and drum and bass enjoyed high growth. SoundCloud followers and YouTube subscribers also continued to experience steady and impressive growth for the highest-ranking DJs.
Periscope Allowing Comment Moderation
Periscope announced on May 31 that users and content creators will now be able to moderate comments to help counteract abuse and spam, according to The Next Web.
Users can report inappropriate comments in real time while watching live streams by flagging them as "spam," "abuse" or "other reasons." Periscope will then randomly select other viewers who watched the stream when the comment went live and ask for their votes on whether or not the comment was offensive.
Periscope will then show the voting results to the randomly-selected viewers. If the majority agrees that the comment was abusive or offensive, that user will have commenting rights temporarily disabled. If the offender repeats the offense, Periscope will ban them from the rest of the stream. Periscope did not mention whether or not it will ban frequently-offending users from the platform entirely.
Periscope's new system was revealed in the wake of questionable content that has recently gone up via the platform, including livestreamed suicide and rape.
Twitter is also working with Periscope on an algorithm that will help scan content. The algorithm was initially designed to help users find relevant videos, but may also help flag inappropriate content for removal.
Warner Music Group Spending Big on A&R
WMG spent $1.03 billion on A&R in the past year ending in March 2016, said Music Business Worldwide. In the fourth quarter of 2015, the company also made the largest financial commitment to signing and developing artists that it has made in seven years.
The major label's quarterly investor filings showed that it committed $300 million across publishing and records in last year's fourth quarter. It has not made a commitment of this size since 2008, when it spent $313 million.
In the fist quarter of 2016, WMG spent $245 million on A&R. By the end of its fiscal year in September, Warner will likely have spent $1 billion on A&R.
As a clarification, WMG's recorded music A&R includes not only "signing and developing artists" but also "creating master recordings in the studio and creating artwork for album covers and liner notes." The figure also includes artist and songwriter royalty payouts.
Warner had a big commercial performance in 2015 and got four of the world's Top 10 best-selling singles of the year, a greater number than Universal or Sony. It also had two of the Top 10 best-selling albums of the year: X by Ed Sheeran was at No. 2 and A Head Full of Dreams by Coldplay was at No. 8.
WMG's recorded music share rose from 16.7 percent to 17.1 percent, while Universal's share decreased from 34.1 percent to 33.5 percent.