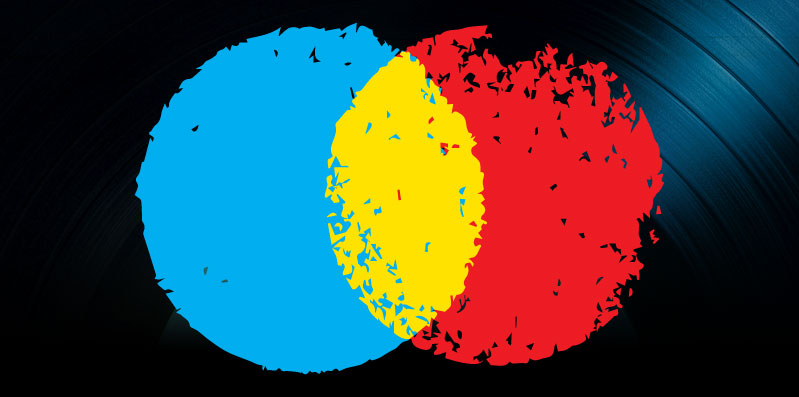 Beatport, Radionomy Lawsuit and Surprise Release News, March 8, 2016
SFX said it will be selling Beatport. Also, a group of U.S. record labels sued DIY online radio platform Radionomy. And Billboard examined why the surprise release strategy only works for a very small number of musicians.
SFX Selling Beatport
Bankrupt dance event promoter SFX Entertainment is currently negotiating the sale of its popular streaming/download service Beatport. According to Billboard, the move is an attempt to help the company pay down debts. SFX acquired Beatport in 2013 for $50 million as an online platform to reach artists, producers, EDM fans and DJs.
A court filing indicated that SFX has spoken with 24 interested parties about buying Beatport and that 18 signed non-disclosure agreements. Bids on Beatport will be due on April 28, when an auction will begin with the highest bid received by that date. The auction ends on May 3, and the court will approve the sale on May 5.
SFX is also likely to sell Fame House, its marketing company also acquired in 2013. SFX's court filing declared Fame House as no longer "core" to the company's business. Founded in 2011, Fame House's early clients included Josh Wink, Pretty Lights and DJ Shadow. It is the main digital agency for SFX's Made Event, ID&T and Beatport.
Industry experts have speculated that the Beatport auction could go in several directions. It might attract a recognizable brand that wants the site to be part of its business, or it could go to a private equity firm that wants to either grow and sell or wrap Beatport into other acquisitions.
Beatport was down $5.5 million in 2015 due to adding a streaming service to its business plan. That streaming service features both live and archived video and could be attractive to a buyer looking to cater to a mainstream audience.
Radionomy Sued by Big Labels
A group of U.S. record labels that includes Sony filed a lawsuit against DIY online radio platform Radionomy, owner of Winamp and Shoutcast. As TorrentFreak reported, the complaint from the labels accused Radionomy of promoting and aiding mass copyright infringement through the user "pirate" radio stations it hosts.
The spotlight in the music industry's battle against music piracy has been primarily on torrent sites, cyberlockers and unauthorized indexes of MP3s. But as this recent lawsuit pointed out, there are other threats, including online radio stations operated by hobbyists. Radionomy is a platform that allows these hobbyists to thrive.
The coalition of record labels filing the lawsuit against Radionomy includes Arista Records, LaFace Records, Sony Music Entertainment and Zomba Recording. Together, they filed a complaint at a California federal court naming more than one form of copyright infringement.
Radionomy hosts 30,000 – 50,000 user-controlled radio stations, which are broadcast for free online through a number of different sites and apps.
The complaint read: "Defendants operate an online music service through which users can listen to music stations, or create stations, that Defendants stream to listeners worldwide … To program music stations on Defendants' service, users can upload music from their own collection or use music from Defendants' library of popular music and podcasts."
Not only can users pick tracks from the Radionomy library, but they can also upload their own tracks and stream those tracks online. Radionomy's has a worldwide listener base who can also tune in by searching for stations based on theme, genre and artists' names.
The record labels claimed Radionomy failed to pay proper licenses for all the music on its service and is thus promoting and aiding large-scale copyright infringement.
In their complaint, the labels listed hundreds of tracks used without permission on Radionomy, including songs by Adele, Bob Dylan, Britney Spears, Christina Aguilera, Elvis Presley, John Mayer, Michael Jackson, One Direction, Pink Floyd and Shakira. The complaint included specific examples and instances of copyright infringement.
The labels also mentioned that Radionomy "encourages" its users to start stations featuring popular music by providing rewards for the number of listeners to attract and canceling stations that are unpopular: "Defendants encourage listeners to include popular copyrighted recordings in programmed stations by offering to 'reward' users with cash payments if they create a station that reaches a large audience and threatening to deactivate users that fail to reach 'minimum audience requirements.'"
Radionomy is owned by Vivendi, which also has a stake in Sony. Late last year, the labels reached out to Radionomy and were told by Vivendi that they had not paid royalties to SoundExchange since 2014. No agreement was reached on this issue.
The music companies are trying to get help from the court and requesting a permanent injunction against the radio service, plus damages that could add up to dozens of millions of dollars.
Pulling off the "Surprise Release" Strategy
Does the "surprise release" strategy work? According to Billboard, yes, but only for the "one percent of the one percent."
People who have managed to make it work well for them include Grammy performers and A-list festival headliners like Beyonce, U2, Jay Z, Radiohead, Drake, Eric Church, David Bowie, Frank Ocean, D'Angelo, Skrillex, Kid Cudi and Kendrick Lamar. In fact, the surprise release strategy is becoming a successful go-to for these artists, and the more popular the artist, the better the surprise album actually works. It creates a buzz on social media and in online and print media. And it makes the whole world more likely to talk about the album than if it were just released traditionally. Fans who normally complain about not finding out about new music soon enough manage to hear about it thanks to its domination of at least one news cycle.
However, the strategy does not work quite as well for "average" or emerging artists, and they do better sticking to a standard release plan. Getting fans' attention is not easy, and the average artist is already busy using email lists and fan clubs to keep artists satisfied, plus their labels to promote singles at radio, create marketing plans attached to download stores, streaming sites and brick-and-mortar record stores. Managers and labels collectively spend many years and even decades building relationships with these entities that must continue to be cultivated. This is why the surprise album does not work with every single release, even with very popular artists.
If a new or developing artist "unexpectedly" released an album, some small areas of social media might spend a few hours discussing it, but no major outlets will cover it. Retailers and subscription services are typically more accepting of A-list artists' surprises releases, and thus might wonder why they were not given the opportunity to sell the music.
Kendrick Lamar most recently unexpectedly released Untitled Unmastered on March 4. The album is a collection of untitled and unreleased masters of songs recorded between 2013 and now. The only suggestion of the release was a cryptic message earlier in the week posted on Instagram by Lamar's manager, Anthony Tiffith.
Radiohead can be considered the innovator of the surprise album. Its album In Rainbows was unexpected and also let fans pay what they wanted for it. Any payment brought an album download, and while this "pay-what-you-want" strategy did not become the "norm" as was predicted at the time, it still worked for the band, whose 2012 album King of Limbs also released suddenly.  Even lead singer Thom Yorke chose the surprise release route with his own 2014 solo album Tomorrow's Modern Boxes, released via BitTorrent for six dollars.
The surprise release also works better for some genres than for others. For example, country music does not mesh well with the surprise release strategy because of the genre's dependency on radio play. Radio drives country music sales, and a typical album release begins with at least one single that can take half a year or more to climb the charts. An album's release date needs to be flexible in order to take advantage of chart position and gauge audience reaction.
Eric Church offered an exception to this rule. The 2015 album Mr. Misunderstood was surprise released after Church played its title track at the 2015 CMA Awards. But Church is among a very, very small percentage of country artists for which this could work. The album roll-out was coordinated with the "quiet participation" of indie record stores, a type of retailer that is not usually in the loop when it comes to country music.
And only a few "underground" artists have actually succeeded with stealth releases. My Bloody Valentine released its debut album in 2013, 22-years after Loveless. And Death Grips made Government Plates available as a free download without warning, just as it did with its debut record. This likely worked well because these two artists have a history of "unusual, unexpected behavior," so it fits with the brand.
The surprise album strategy really only fits underground or independent artists that have freedom and a solid cult following. And superstar artists can use the surprise album to prevent leaks and cause a stir normally made by a six-month promotional campaign. For anyone other than these two types of artists, the surprise album is a risky choice, because most artists need to build a lot of momentum for their new music to have a measurable impact.