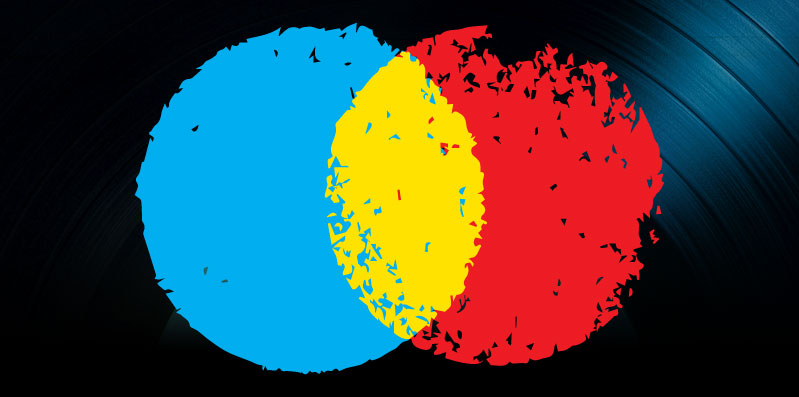 Streaming Music in France, SoundCloud Major Label Deals and Apple Music Festival News, August 23, 2015
A study showed streaming music is now earning more money for artists in France than downloads have ever earned there. Also, SoundCloud continued to successfully strike up deals with major labels. And the Apple iTunes Music Festival was rebranded as the Apple Music Festival and is already drawing a crowd.
Streaming Making Waves in France
France's streaming market grew exponentially in the first half of 2015, surpassing its download market for the first time, reported Music Business Worldwide. It experienced an over 36-percent period-to-period increase in total on-demand streams, with listeners racking up 7.5 billion streams in the past 6 months.
In 2014, France was the fifth-largest music market globally behind the U.S., Japan, Germany and the UK. It was also fifth in streaming revenues. Streaming growth in 2014 happened worldwide. However, it was particularly exciting in France, according to SNEP, the French version of the UK's BPI for two major reasons.
Firstly, SNEP has been putting effort into publicizing streaming services for several years now in response to a lackluster download market. And the H1-2015 figures show their efforts were successful; each week, 288 million streams are played on audio streaming platforms in the country.
And SNEP's study also showed that streaming is earning more revenues than the download business ever did in France. The annual digital revenues for digital music other than streaming (for example, mobile and Internet downloads) was at its height in 2008, four years after iTunes made its way to Europe. But in 2014, annual streaming revenues nearly surpassed 2008's highest download revenues.
SNEP has not revealed the exact H1-2015 revenue figures, but experts said that the 36-percent rise in the total volume of music streams will equate to high full-year revenues. The growth can be attributed to several major streaming-based events: David Guetta's "Dangerous" breaking the one-million weekly streams number in late 2014 as well as several other tracks hitting this same milestone; Major Lazer's "Lean On" breaking the two-million weekly streams barrier.
France and the UK have had very similar digital music marketplaces for years. However, now their markets are separating. The UK still has a very strong download market. And France stopped releasing CD singles in 2013 in response to miniscule sales.
Track charts in France, which still rely heavily on downloads, are currently stagnant and "irrelevant," as many of its Number One hits have not been mainstream hits. SNEP is still working on putting together a combined download and streaming chart and said it hopes to have one by the end of the year to better track and represent music sales.
SoundCloud Finally Nearing Deals with Major Labels
SoundCloud could be close to signing a licensing deal with Universal Music Group (UMG), said MusicWeek. This news comes shortly after reports indicated the streaming service's monetization plan was falling apart due to fruitless licensing discussions with major labels. Sources stated that UMG has been seeking an equity stake in SoundCloud in exchange for licensing rights and guarantees on SoundCloud's future subscription-based offering.
If UMG and SoundCloud strike up an agreement, it will join Merlin, the NMPA and Warner, which owns a five-percent equity stake in SoundCloud.
Sony took artists off the SoundCloud platform in early May due to its failure to monetize music quickly enough. A source close to the Universal negotiations said, "Universal had a couple of aggressive choices: they could either sue SoundCloud, which wasn't off the table, or refuse to play ball with them and watch them slide out of existence as money ran low."
The source added, "But Universal knows that a world with a SoundCloud that it can control is better than a world without SoundCloud full stop – especially if that leads to a hundred clones popping up online … Initially UMG's demands were completely unacceptable to SoundCloud, but the balance of power – of who needs who to prosper – appears to have shifted since those days."
SoundCloud's CTO and co-founder Eric Wahlforss insisted last month that the company's subscription service will launch in late 2015.
SoundCloud investors were not swayed by Sony's actions to boycott the service and have been urging SoundCloud to sign deals with rights-holders as soon as possible.
Rebranded Apple Music Festival Gaining Major Momentum
Apple re-branded its iTunes Festival as the Apple Music Festival to draw attention to the launch of Apple's new streaming service in late June. According to Forbes, there will be ten nights of concerts beginning on September 19 at London's Roundhouse.
Pharrell Williams, One Direction, Disclosure and Florence + The Machine were announced as main headlining acts on August 18. Eddy Cue, Apple's senior vice president of Internet Software and Services explained, "We wanted to do something really special for music fans this year … The Apple Music Festival is a greatest hits set of ten unbelievable nights featuring some of the best performers on the planet appearing live and interacting directly with their fans."
Tickets to the event are free and available to UK residents, though those wishing to attend must apply to win tickets through Apple Music due to limited seating. Global demand for live tickets rose significantly since the headlining acts were announced. Spokesperson for international ticket marketplace viagogo.com explained, "We have seen an explosive surge in global ticket demand across the board, off the back of Apple Music Festival's star studded line up. With Apple's picks all touring later this year, it seems fans who aren't able to attend this year's festival are already looking to stave off the summer blues by snapping up tickets to see their favorite artists in action this Autumn."
Performances can be downloaded free of charge and viewed live on-demand via Apple Music. It will also be covered on Apple's Beats 1 radio station alongside backstage news from the event and other special features.