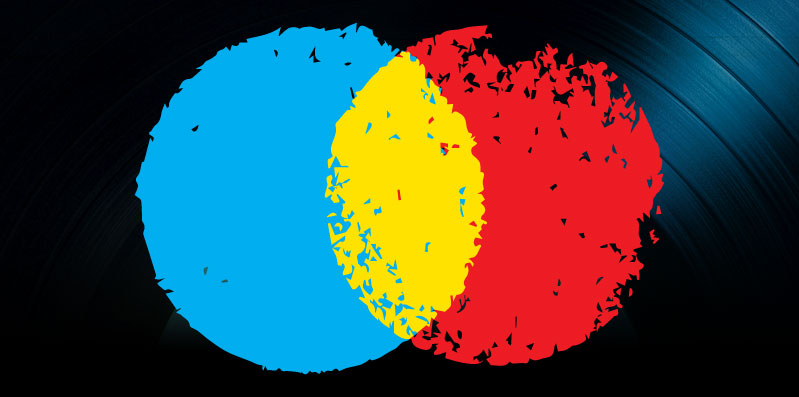 Spotify Concerts, Vevo Music Discovery Features and No More Beats Music, November 16, 2015
Spotify added a live show feature as well as a new charts website for artists. Also, Vevo updated its iPhone app to include new music discovery features. And Apple announced it would get rid of Beats Music on November 30.
Spotify Adding "Concerts" and Top 200 and Viral 50 Charts
Spotify launched its new Concerts feature in order to expand its partnership with Songkick, which teamed up to offer the Discover Weekly feature, reported Complete Music Update (CMU). The streaming music platform also introduced a new website listing the Top 200 and Viral 50 charts. Both features will help artists reach more fans with news about their gigs and new music.
The Concerts feature is a personalized playlist for users with a list of recommended gigs to attend. It gives users a central location to keep up with upcoming shows by their favorite bands, with no need to go to specific artist pages.
A Songkick spokesperson stated, "We've been super impressed with Spotify's Discover Weekly since it launched in the summer. We can't wait to be served with equally gnarly recommendations for local shows … With 40-50-percent of concert tickets still going unsold, this is more great news for both artists and fans, as the gap between discovering a new artist and seeing them live gets infinitely smaller."
Concerts will be on Spotify's iPhone and Android apps in the Browse section.
While the Top 200 and Viral 50 charts website is live, CMU noted that it does have a message on it that says the data is "NOT UP TO DATE."
Vevo Updating iPhone App with Additional Music Discovery Features
Vevo updated its iPhone app this past week to make searching for videos simpler than before and improve its music discovery capabilities.
According to Billboard, the video platform is calling this version of the app "a new mobile experience that puts the user at the center of everything we do." It lets users create lists of favorite artists, playlists and videos and then manage all these in one central location.
The app also has a recommendations section, "Spotlight," which is custom-created for each individual user. After a user follows at least three artists, the section will populate with content from those artists plus content related to and similar to those artists.
President and CEO of Vevo Erik Huggers announced, "Today we take the first step in repositioning Vevo around a best-in-class mobile video experience for music … Music videos represent one of the world's most popular platforms for storytelling. Our new mobile application will allow them to be seen and heard in the way that artists intended and that our audiences will love."
Apple Doing Away with Beats Music
Apple will eliminate streaming music service Beats Music on November 30, reported Billboard. All subscriptions will be canceled, and users will be forced to switch to Apple Music or find a different subscription platform.
Beats subscribers streaming through Sonos home systems were also notified and encouraged to join Apple Music in order to retain their playlists and other preferences ahead of its upcoming launch.
Apple bought Beats in April 2014 for $3 billion. Shortly thereafter, co-founders Dr. Dre and Jimmy Iovine and creative officer Trent Reznor went to Cupertino to help develop what would eventually become Apple Music.
Apple Music launched on June 30 and has since brought in 6.5 million paying subscribers and 8.5 million users. This makes Apple the second-largest streaming music service behind Spotify. Apple Music was just launched for Android phone users this past week.