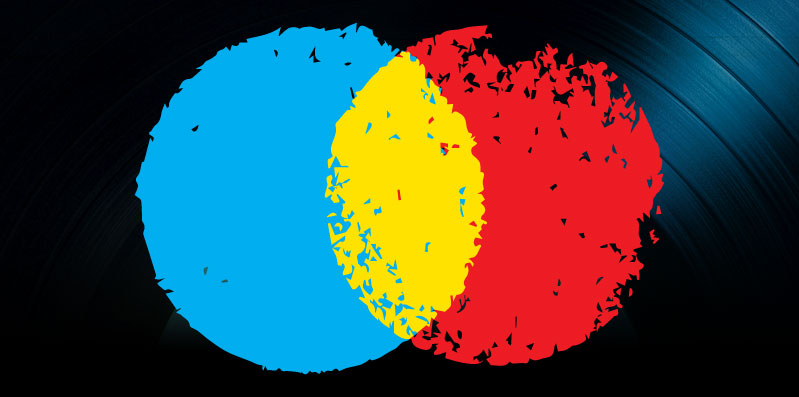 SoundCloud Monetization Payout, Pandora and Next Big Sound and New Spotify Features News, May 24, 2015
The head of Ultra Music discussed why SoundCloud's monetization strategy will take a while to pay off for artists. Also, Pandora bought Next Big Sound. And Spotify unveiled a suite of new features.
SoundCloud Monetization Unlikely to Generate an Instant Payout
Sony's Ultra Music head Patrick Moxey explained that SoundCloud's monetization strategy will not produce results in the near future, according to Music Week. Interviewed on stage at IMS in Ibiza, he explained that although the unlicensed platform has made moves to help artists profit from their streaming music on the platform, the initiative will take a while to generate any significant income.
Ultra Music pulled artists from SoundCloud in early May after it was unable to reach a licensing agreement with the streaming music platform. Moxey said he anticipates SoundCloud will have to spend "two to three years" in order to build a support team and build enough brand revenue to be able to pay artists and labels.
He explained, "I think that SoundCloud is fantastic because there are 100,000 creators uploading new music to [the platform] every night, but what do they pay artists and writers right now? Little to nothing. Will they pay anybody anything in the future? Not really … Once you realize that then you'll realize that you do have to protect the guys that are trying to pay the artists and the labels."
"Those guys" are Spotify, and Moxey clarified he thinks they are "fantastic" because they are paying the artists, writers and labels: "They are doing a great job, they are growing exponentially, and picking up over one million paid subscribers a month."
He added that the streaming site has "got to work on getting some sort of a premium subscription model for the service … You don't want to mess with the spontaneity and creativity, you want to keep that artist potential there, but at the same time, there [has] to be a way to do it and build up the premium side and the subscription side."
Pandora Acquiring Next Big Sound
Music streaming service Pandora announced it bought Next Big Sound, a company that tracks song popularity online on May 19.
The New York Times noted that this purchase comes on the heels of music streaming companies' purchases of data-tracking companies. In 2014, Spotify bought the Echo Next, a business that tracks patterns in songs people listen to. And in January, Apple purchased Semetric, parent company of big-data tracking service MusicMetric.
The terms of Pandora's deal with Next Big Sound, including the cost of the acquisition were not released. However, Spotify paid 49.7 million euros for the Echo Nest, which is now worth $55 million. And the Semetric deal cost Apple $50 million.
Next Big Sound has established a standard for music industry analytics. It analyses the "ebbs and flows" of artists' popularity by looking at YouTube, Twitter, Wikipedia and other online platforms, then sells reports to record companies and others within the music industry.
CEO of Pandora Brian P. McAndrews said, "The combination of Pandora's listening data and Next Big Sound's analytical capabilities will create a vital source of data."
Next Big Sound founder Alex White added, "We've found a great partner who, like us, believes data has the power to transform the music industry.
Pandora has 79 million regular users and is the top of the list of most popular apps across mobile devices. Last year, the company announced it had created its own data-tracking system, the Artist Marketing Platform. This Platform allows artists to look at information about how their songs perform on Pandora.
A Pandora spokesperson said that Next Big Sound will continue to work with customers in exactly the same way as it has previously for the foreseeable future. However, industry experts remarked that previous partnerships between streaming services and data companies have eventually led to infrastructure changes.
Pandora's strained relationship with artists and other rights holders within the music industry may also affect the reception of the deal with Next Big Sound.
Spotify Adding New Features
Co-founder and CEO of Spotify, Daniel Ek announced plans to stay relevant in the face of heavy competition from YouTube, Snapchat and Apple, which will enter the streaming market at the end of the year. At a news conference in Manhattan on May 20, he said the company will be unveiling a new suite of features to complement its current paid subscription service, according to Billboard.
Before he made his announcement, he explained stats, "25 billion of music since launch – three million years of tunes. A huge amount of that growth is through the curation and social tools that we've innovated. Spotify now represents half the global market in streaming dollars, and we're growing our market share. After years of decline, music is ready to grow again." He also stated that the platform facilitates two billion discoveries per month of artists listeners haven't heard before, and that this number will keep growing.
Ek introduced Spotify Now, which will offer up parts of listeners' days as drop-down choices joined by genre and mood selections. Sample categories include "wake up happy," "sunrise run," "songs to sing in the shower" and others. VP of design Rochelle King explained, "The more you use it, Spotify is going to remember what you did and reflect it back to you."
Spotify will also offer video in response to Snapchat's recent offering. Partners will team up with Spotify to provide short-form video, including comedy clips, news, interviews, music videos and more. The company also has radio integrations from Public Radio International, Radiolab, American Public Media and others, plus podcasts. All video content will show up in the same slider as the company's new playlists.
Spotify will also get exclusive video releases from sites, companies and networks such as Nerdist and Comedy Central.
Spotify's new video, radio and podcast features will turn it into an advanced version of early web "portals," originally created by Yahoo.
Spotify will also offer Spotify Running, a series of playlists plus a tempo detector that uses the sensors on users' smartphones to determine a runner's pace and play a song at the same bpm.
Spotify Running and Spotify Now are already available on U.S.-based iPhones.