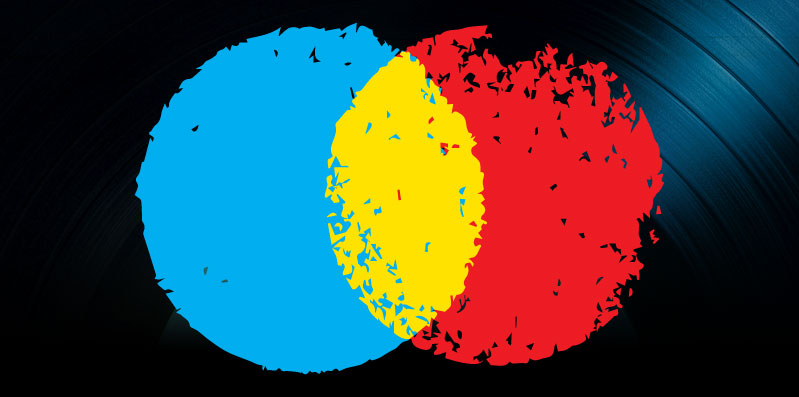 Music Copyright Law Reform, Vinyl Sales and PlayStation Music News, February 8, 2015
The U.S. Copyright Office announced it is pushing proposals that will radically change the way music is licensed. And music executives explained why the vinyl resurgence will be just a passing fad. Also, Sony revealed it will be launching a new music service with Spotify.
U.S. Copyright Office Pushing for Music Licensing Overhaul
The U.S. Copyright Office issued a 245-page report on February 5 that could be the biggest shakeup to music licensing the industry has seen in 50 years, said The Hollywood Reporter.
There are quite a few music copyright laws still in effect that were created as far back as when player pianos first became popular along with laws that have not changed since the very beginning of radio and recording devices. Director of the Copyright Office Maria Pallante wrote in the report that the need for an update that addresses the challenges presented by the Digital Age has become dire: "The structures that evolved in the previous century to facilitate the lawful exploitation of musical works and sound recordings, while perhaps adequate for the era of discs and tapes, are under significant stress … From a copyright perspective, we are trying to deliver bits and bytes through a Victrola."
Some of the proposals are likely to cause a stir and lead to lobbying, including a law that would extend public performance rights in sound recordings to terrestrial radio broadcasts. Currently, "free publicity" is seen as appropriate payment to songwriters and other copyright owners who have works broadcast.
Another proposal suggests federalizing pre-1972 recordings, which would bolster the results of lawsuits ruling against SiriusXM, Pandora and others who have been playing recordings made prior to 1972 without compensation.
A majority of the changes mentioned in the report would greatly benefit entities that manage or hold public performance rights.
The Copyright Office report also indicated it will endorse reconsidering the antitrust decrees that have been in effect for 75 years for ASCAP and BMI. The Office also wants to give publishers and other music rights owners the power to withdraw streaming rights from certain services. This would turn "performance rights organizations" into "music rights organizations," giving them the ability to put reproduction, distribution and performance rights together.
A major goal of all the proposed changes is to "streamline the procedures" attached to licensing music and distributing royalties.
The Copyright Office is also looking to let SoundExchange handle record producer payment and to have people in the music industry work on a public database of music data. The Office also believes laws should take better care of songwriters and artists who want to be more involved in the process of deal-making between publishers and labels as well as services like Spotify.
Despite the fact that these changes would represent a huge transformation in music licensing, the report insisted the Copyright Office does not wish to create an entirely new industry: "As a number of commenters remarked during the course of this study, if we were to do it all again, we would never design the system that we have today … But as tempting as it may be to daydream about a new model built from scratch, such a course would seem to be logistically and politically unrealistic. We must take the world as we find it, and seek to shape something new from the material we have on hand."
Vinyl: A Passing Fad or a Viable New Revenue Source?
Vinyl sales jumped 52 percent in 2014, but while record store owners and other retailers are excited for this explosion in the format, the record industry is less enthusiastic, said Rolling Stone.
Pressing plants have struggled to meet high demand, which has led to retailers running out of hits like Taylor Swift's 1989, Sam Smith's In the Lonely Hour and Jack White's Lazaretto, which was the top-selling vinyl album of last year.
RCA Records President Tom Corson explained, "It's a sexy, cool product … [But] It's not going to make or break our year."
Other record label executives and managers have labeled vinyl as a "fad." Despite its record-breaking year, vinyl accounts for just six percent of total album sales. And there are only 15 record-pressing plants left in the U.S., so further growth will not necessarily be sustainable.
Candace Berry, GM of Universal Music Distribution said, "It's a great marketing opportunity. While we do expect growth to continue, it'd be hard to project exactly what that's going to be … I know a lot of people in the business who've gotten back into vinyl the last couple years. But I'm not sure they're playing their vinyl every single day like they're listening on their device."
And there are no vinyl aficionados who do not also listen to music via streaming or downloads, which has made a transition to an all-vinyl world unviable. Co-manager of Fall Out Boy, Sia and Wavves Jonathan Daniel stated, "On a personal level, I love it. I grew up with vinyl. I have a record player. I buy records. It sounds better to me … On a business level, I don't think it means anything. It's so small relative to Fall Out Boy or Sia or any of our artists. It's still not a meaningful part of their business."
Robb Nansel, owner of indie label Saddle Creek and a small shop that exclusively sells vinyl said that the format has been a money maker for him for years. However, he does not believe the boom will continue: "It's always going to be a niche. It's great, obviously, that people are buying records. Not to be negative about it, but I feel like it's going to peak, if it hasn't already … From a label perspective, it's expensive. You've got to ship it. There are environmental concerns … But we love vinyl. It's our preferred format."
Sony Starting New Music Service with Spotify
Sony will shut down its existing Music Unlimited streaming service at the end of March and partner up with Spotify to create PlayStation Music for all its consoles, tablets and smartphones, reported The Guardian. The service will launch in 41 countries.
Sony users who pay for Spotify through PlayStation Music will have access to the streaming service and its 30 million songs on their Sony devices. They will also be able to create and listen to playlists and stream music while playing games.
CEO of Spotify Daniel Ek said, "As a gamer and PlayStation 4 user myself, I'm super excited to be able to soundtrack my FIFA 15 Arsenal matches later this spring."
Music Unlimited began in 2010 and had one million active users by January 2012. It was also bundled into every PlayStation console. Sony never updated user figures from 2012, leading experts to speculate that the service did not continue to garner new users.
Spotify will now be tasked with bringing over the 64 million active users of the PlayStation Network to a paid music subscription. Neither company has disclosed whether PlayStation Music will work the same way as a regular Spotify subscription.
Sony Computer Entertainment head Andrew House expressed excitement over the new venture: "This partnership represents the best in music and the best in gaming coming together, which will benefit the vibrant and passionate communities of both Spotify and PlayStation Network."