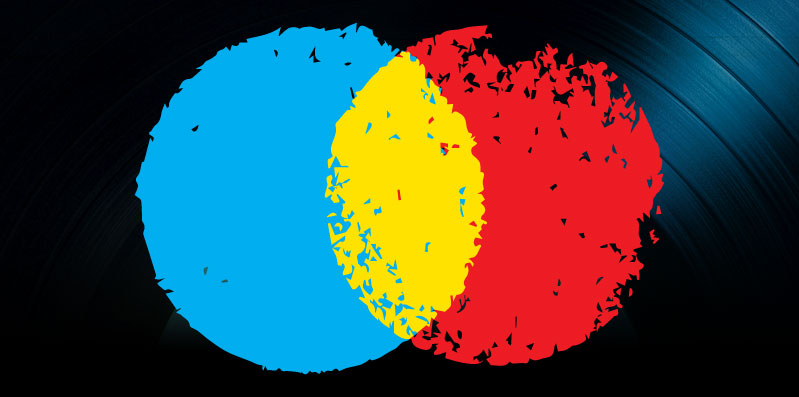 Future Music Sales Drivers, Pandora Artist Messaging and Digital Ad Spending News, February 23, 2015
The CEO of Universal Music Group (UMG) discussed the importance of experimental artist projects to future music sales. And Pandora introduced a new interactive feature that allows artists to directly message fans. Also, a study showed that the UK will be the first country to spend over half its 2015 advertising budget on digital media.
Will Artist Experimentation be the Key to Future Music Sales?
Many music industry experts say that the key to future music business growth is increasing sales of paid subscriptions to streaming services like YouTube, Pandora and Spotify. And UMG CEO Lucian Grainge added that a healthy future music industry could also rest on artists' willingness to engage in experimental, forward-thinking marketing and music projects, outlined Re/code.
At the Code/Media conference in Laguna Niguel, CA on February 18 Grainge said that free and ad-funded streaming services will not cut it long term: "We want to accelerate paid subscription … Ad-funded on-demand is not going to sustain the entire ecosystem of the creators as well as the investors."
Grainge is doing his part to promote experimentation by striking up a new partnership between UMG and premium online video service Vessel. The agreement, also announced by Grainge and Jason Kilar, CEO and co-founder of Vessel at last week's conference is to premiere select UMG videos through the service for an exclusive time period before making the content available on YouTube and other free, ad-supported sites.
Grainge explained, "Vessel represents the latest business model innovation for premium short-form content and we're pleased to extend our industry-leading track record of empowering entrepreneurs who are growing the playing field for new content services … Jason and his team recognize the substantial value of the music videos created by our world class roster of artists and have built a platform that promises fans a first-rate experience while providing artists and labels new ways to increase the monetization of their creative work."
The featured artist videos from UMG's labels on Vessel's paid version will be announced in the next few weeks.
Grainge also shared what he believed Apple will do with Beats: "I think Apple has been a fantastic partner to all of the content industries … They have been around for a long time. They have done phenomenally well with music. They ended up with a tremendous share of the pie."
Pandora's Artist Messaging Promoting Personalized Marketing to Fans
Time Westergren, co-founder of Pandora, unveiled a new feature on February 18 that will allow artists to send personalized messages to fans on the streaming service. According to Billboard, "Artist Messaging" will allow artists to record short audio messages about tour dates, new music, crowd-funding campaigns and other events, then run them alongside playlists based on their songs.
Westergren stated that artists can also use Pandora's artist management platform (AMP) to geo-target messages. He explained, "You're in a band and you decide to stop in Portland tomorrow night to play an impromptu show … Pull out your smartphone, log into your Pandora AMP account, zoom into Portland and check out your audience there. And then record a 15-second audio sample that says… we're playing in Portland, we hope to see you there."
Pandora has also grabbed ten artists for the Artist Messaging pilot program and will soon add Lenny Kravitz and Fall Out Boy. The service, which is free to artists, was designed in part to appease artist complaints about low royalty payouts from Pandora and other services.
With Pandora's 81.5 million active listeners, Westergren assured artists that the revenue from artist messages about special events and releases "will dwarf royalties."
He added, "This is a company that's building a product that consumers love — 80 million plus a month … We are working tremendously hard to build a business behind it. We're projecting over a billion dollars of revenue next year, we have this massive ad sales force, and a bunch of technology investment in it. And we're sharing that revenue very fairly I think with the artist community."
UK Planning to Spend 50 Percent of Advertising Budget on Digital Media
Half of the UK's advertising budget – $12.27 billion – will go to digital media, making it the first country in the world to pump half or more of its ad spending into that market. The Hollywood Reporter said that in Britain, according to predictions made by research firm Strategy Analytics, the Internet and mobile devices will get over twice the money that goes into TV, which will get a 24-percent share this year.
Strategy Analytics tracks and analyzes 25 major media markets. Other research firms have also predicted that Britain will reach the 50 percent-plus ad spend milestone in the coming year, and that Scandinavian countries and Australia will follow suit.
Michael Goodman, co-author of the Strategy Analytics report explained, "Digital crossing the 50 percent share threshold is a seminal moment in the history of the ad industry, particularly factoring in its dominance in the UK compared to globally … Digital accounts for a third of ad spend in Western Europe, 30 percent globally and just over a quarter in the U.S. — where TV still rules the roost."
The report also claimed that by 2018, digital share will increase to 56 percent in the UK, with only 23 percent of ad spending going towards TV.
In 2015, digital ad spend in Britain will grow 9.5 percent, less than elsewhere due to its higher share. Across Europe, digital will post 9.3 percent growth this year, compared with 13 percent in the U.S. and 13.8 percent globally, the firm forecasts.
Strategy Analytics also studied Western Europe and forecasted a 3.5 percent growth in total ad spend. Goodman said, "Western European ad spend growth in 2015 will be solid and unspectacular due to the lack of 'impact' events combined with increased political and economic instability in parts of Eastern and Central Europe … However, it looks better for 2016, a bumper year for ad-stimulating events, with the Olympics and European [Soccer] Championships."
Print ad spending has been in decline in recent years and will continue to go down in 2015 in Western Europe. Co-author of the study Leika Kawasaki stated, "Print will be the major casualty, falling to 22 percent market share in Western Europe in 2018 — almost half the share it held a decade earlier."