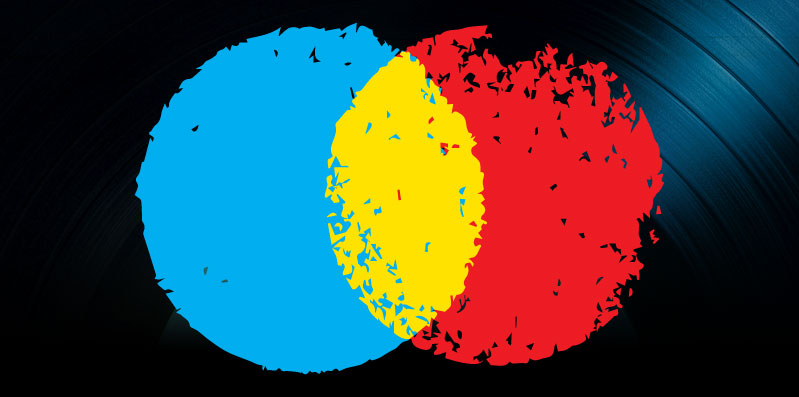 TuneCore Music Industry Study, Garth Brooks and Streaming Taylor Swift Music News, November 16, 2014
A survey conducted by TuneCore revealed what artists are expecting from the music industry in the future. And Garth Brooks talked about the challenges he is facing releasing his first album in 13 years. Also, Scott Borchetta of Big Machine explained why he pulled Taylor Swift's catalog from Spotify.
TuneCore Gauging What Musicians Expect from the Music Industry
Brooklyn-based digital music distribution and publishing service TuneCore surveyed 1,112 of their artists in September in order to gauge what they expect from the music industry in the future.
Respondents included full-time musicians who derive their primary income from music, part-time musicians who get partial income from music, hobbyists who get little to no income from music and music management companies/record labels. Overall, the survey results showed that many artists see the evolving music industries as a challenge, but a challenge that presents them with new opportunities to distribute their music to a larger audience, earn more income and grow their fan bases.
Despite the frequently-touted party line that "streaming is bad for musicians," more than 67 percent of artists surveyed felt that the availability of streaming services like Spotify, Pandora and Deezer make finding their music easier for fans. And 46 percent acknowledged that these services will drive the future of the industry. Over 40 percent of respondents and particularly those in the label/manager group also strongly disagreed with the idea that streaming services are "the worst thing to happen to the music industry," with only 15 percent agreeing that statement is true. Labels and managers also did not agree that streaming was reducing creators' ability to make money. However, 31 percent were skeptical that streaming is actually combating music piracy.
The study also showed that more than 64 percent of artists believe the ability to get their music out without a label is the most important change to happen in the Digital Age. And half of respondents in all categories also ranked people's ability to share music and purchase single songs as only #6 or #7 in importance to them.
TuneCore's survey also showed that artists value platforms such as iTunes, Spotify and YouTube for distribution and cannot do without social networks including Facebook and Twitter as a means to connect with fans worldwide. Despite the perception of some experts that Facebook is declining in popularity for artists, more than 65 percent of respondents in this survey ranked it as their social media platform of choice.
Artists also agreed that performance will become the largest source of income in the next five years, with revenues from streaming and downloads coming in second. However, they also predict that licensing will grow as an income source in the coming years. Survey respondents listed music industry income drivers in the following order of importance: live performances; paid downloads/subscription-based streaming; licensing to TV, movies, commercials, etc.; YouTube; ad-supported streaming; merchandise sales.
Although the value of streaming services and importance of YouTube were indicated in responses to many questions on the survey, respondents indicated they did not necessarily expect activity on these services to turn into real revenue.
Garth Brooks Facing Challenges in the New Music Business
Garth Brooks said he is struggling to adjust to the new music business while promoting his new album, Man Against Machine, reported USA Today. This will be his first album since he temporarily retired in 2001, and the music industry was in a much different place than it is now.
In 2001, album sales were at an all-time high, with Nielsen SoundScan reporting 785 million copies sold. iTunes was just a piece of computer software, and the iTunes Store would not appear until 2003. Napster had only been shut down for four months before Brooks released his last album, Scarecrow. At the time he retired, he was the top-selling artist of the '90s and still experiencing strong sales.
However, Brooks admitted in a recent interview with Sony Music Nashville that he was not prepared for the major evolution of the music industry: "What I didn't expect, in between (now) and then, was all the rules to change." And he added that is not well-versed in how artists make money now: "How does a record company make its money nowadays? iTunes, streaming, YouTube – all these things we don't do. We call that a form of protecting the music. But that's how they make their living. So [for me] to find a record deal in this day wasn't easy."
Brooks said he sees the "machine" mentioned on his album as an industry that is "a potential threat to the music and the songwriter culture he loves." In 2013, album sales were down to 289 million. And digital sales, which were not even a part of Brooks' professional life pre-retirement are steadily declining as streaming services take over.
Despite projected challenges, Sony Music Entertainment CEO Doug Morris grabbed up Brooks when he found out he was making new music and signed him to RCA Records.
Despite a transformed industry, Brooks' crowd-drawing talents have not changed, and he is expected to command large audiences for his comeback tour. He has already sold more than a million tickets and has nearly sold a million tickets in the U.S. alone from concerts just in eight cities.
Brooks' marketing technique has also been different for this tour than it has been for previous tours. He has been announcing shows in each new city separately, an idea he got from business tycoon Steve Wynn while playing a series of solo concerts at Wynn's Las Vegas casino during his retirement.
Brooks explained, "I learned if you make it a destination, people have more fun … I always wondered, 'Why do people come to Vegas?' I thought we had to go to them. Steve goes, 'No, you make it a destination; you make it fun for them.'"
Brooks will be setting up each city of the tour with its own on-sale date and press conference. And once he plays a market, he has vowed not to play another city within 200 miles of that market for a full year.
Scott Borchetta, on Pulling Taylor Swift's Catalog from Spotify
President and CEO of Big Machine Records Scott Borchetta defended the decision to pull Taylor Swift's entire catalog from Spotify on Nikki Sixx's radio show Sixx Sense with Nikki Sixx November 7. He claimed the statement he has made with the action is important to the future of the music industry.
Borchetta explained first that this is not the first time he has made this move on the heels of one of Swift's major releases: " For all of Taylor's records in the streaming era, if you will, we have never put them on any free streaming services for the first 90 to 120 days. And the reason being is we never wanted to embarrass a fan. What I mean by that is, if this fan went and purchased the record, CD, iTunes, wherever, and then their friends go, 'why did you pay for it?  It's free on Spotify,' we're being completely disrespectful to that super fan who wants to invest, who believes in their favorite artist…Motley Crue is one of my favorites, they've never let me down.   I buy their records, right?  So why would I want to go and do that only to know that, well, they ripped me off.  I could have gotten it for free."
When asked if the removal will be permanent, Borchetta responded that he does not want to reward services that offer a free version, which he thinks takes money away from artists and labels: "This is what we decided to do.  So, what we had done in the past with her records, is after that initial period, we put them up for streaming services.  And for this album coming in to everything that's going on in the business and how dramatic the streaming moment is and how it's affecting sales, we determined that her fan base is so in on her, let's pull everything off of Spotify, and any other service that doesn't offer a premium service. Now if you are a premium subscriber to Beats or Rdio or any of the other services that don't offer just a free-only, then you will find her catalogue.  So the problem we have with Spotify is, they don't allow you to do anything with your music. They take it, and they say we're going to put it everywhere we want to put it, and we really don't care about what you want to do. Give us everything that you have and we're going to do what we want with it. And that doesn't work for us … If you're going to do an ad-supported free service, why would anybody pay for the premium service?  The premium service that you pay for, which they do have a premium service, has to mean something.  So, what we're saying is it can't be endless free. Give people a 30-day trial, and then make them convert.  Music has never been free.  It's always cost something and it's time to make a stand and this is the time to do it."
When Spotify CEO Daniel Ek heard Borchetta's reasoning, he was quick to respond by dispelling misconceptions. According to VentureBeat, Ek released a statement declaring that Spotify has "already paid more than $2 billion to labels, publishers and collecting societies for distribution to songwriters and recordings artists." He added that out of that $2 billion, $1 billion was paid out to artists in the last year alone.
Ek's argument made four points: Spotify is preferable to piracy; Spotify's free, ad-supported service has helped lure in more paid subscribers; Spotify plays should be compared to radio station plays instead of iTunes downloads; Spotufy does not hurt physical and download sales, because regions without Spotify have still felt a decline in both areas.
Ek concluded that there will always be growing pains associated with positive change: "We're trying to build a new music economy that works for artists in a way the music industry never has before … And it is working – Spotify is the single biggest driver of growth in the music industry, the number one source of increasing revenue and the first or second biggest source of overall music revenue in many places. Those are facts."