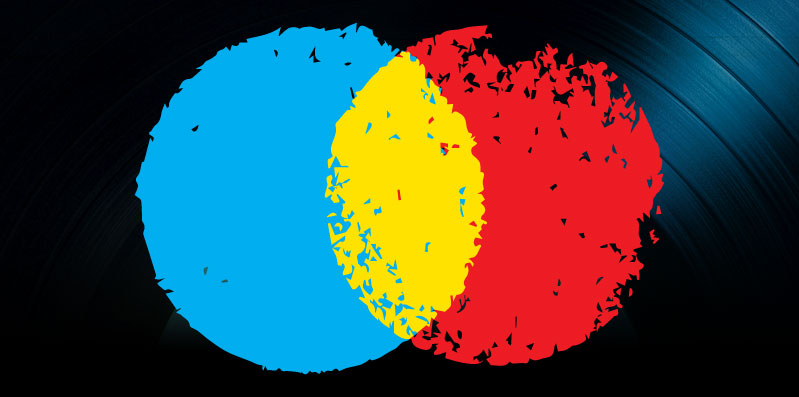 Time Warner and Comcast, 300 Entertainment and Sam Phillips News, February 15, 2014
The interim Executive Director of the Future of Music Coalition discussed the effects Comcast's potential takeover of Time Warner Cable could have on the music industry. Also, the Head of Music at Twitter decoded the 300 Entertainment/Twitter deal. And singer/songwriter Sam Phillips talked about the benefits to musicians of adapting to the changing industry instead of fighting against it.   
The Time Warner and Comcast Partnership:  A "Bum Note" for Musicians
Comcast, the U.S.'s largest Internet service provider announced on February 12 that it will attempt to buy Time Warner Cable for 45.2 billion dollars. According to Future of Music Coalition interim Executive Director Casey Rae, this deal could affect not only Internet access and pricing but the very ways media is delivered to music fans and others.
In a blog post on the Future of Music Coalition website, Rae said that musicians and other creators need affordable, quality Internet service in order to sell their music and merchandise, book tours and communicate personally with fans. He added, "Our livelihoods depend on being able to reach audiences in the ways that make the most sense for us. Comcast's proposed takeover of Time Warner Cable would give one company incredible influence over how music and other media is accessed and under what conditions."
He added that because musicians in particular operate on very tight budgets, "paying increasingly outrageous prices to connect … is particularly hard on artists who need to make every dollar count. Then there's the ever-present danger of a huge corporation like Comcast—which already owns a major content company—disadvantaging competition or locking creators into unfair economic structures."
Rae concluded, "The future of music must not be stymied by caps on innovation, high consumer prices and a lack of competition. This merger is a bum note for musicians and other media-makers."
The 300 Entertainment/Twitter Music Deal Decoded
Twitter recently partnered with Lyor Cohen's venture 300 Entertainment in order to make previously-unavailable data about emerging artists available that could help music industry scouts find new artists and popular trends in the early stages of their development. However, the look of those tools and how they would work was not clarified. Therefore, Billboard asked Bob "Moz" Moczydlowsky, Head of Music at Twitter to explain the details.  
Moczydlowsky was asked why Twitter decided to forge this partnership:  "What we're going to create is something that everybody in the music business can benefit from."
And what Twitter is developing, "is a data set specific to music … Twitter is like a fire hose of data. There's a ton of new information and conversations about music that we have never let out of the building before. Some of that data have to do with timing or geography. This can be valuable data for things like targeted marketing and A&R. It has the potential to help the industry figure out how to best invest in artists or how to direct their marketing campaigns."
And what benefits will 300 Entertainment bring to Twitter, when Twitter already has the ability to collect and compile the data? Moczydlowsky explained, " … We don't do A&R. We needed someone who does that and who can help us organize that data into something useful. 300 Entertainment has Travis Rosenblatt, who is a quintessential data-driven A&R guy. He spends all day looking at trending data and profiles of tastemakers and correlates that to other behaviors related to music. Twitter data can be essential to A&R. We need someone who wants to sign artists who can help us package the data and tell us if it's valuable enough."
Twitter and 300 Entertainment will help answer questions about who is listening to specific types of music and where and how this information can be helpful to artists and the music industry as they build their careers:  "The idea would be, is there a guy in Chicago who, when he tweets about artists it makes a meaningful impact on the growth or size or exposure of that artist. Is there a tastemaker or a venue or a fan, a consumer in a specific location who's Tweets about artists are more meaningful than others? Who genuinely are predicting the future success of these artists. I'm not saying that's in the product, I'm saying those are the types of questions that will get asked."
Moczydlowsky stated that a solid raw data set will be available in approximately six months and "In about a year, you should be able to go to a provider and say, 'Hey I want access to that data and I also want it in an interface that you provide' and … we'll have a third party by then who will have that data integrated."
Long-Time Singer/Songwriter Sam Phillips, on Adapting to the Music Business
Indie singer/songwriter Sam Phillips, 52 talked about how she has continued to adapt to the ever-changing music industry in a recent interview published on Newser and shared some tips for artists trying to establish a thriving career in music.
Phillips continues to write songs, has learned how to design her own album covers, manufacture vinyl records and is constantly deciding which services are worth her investment because they will help her sell her music. She also established an online community of fans, offering them a subscription to give them one new song a week for a year as a reward for their continued support. And her continued efforts to change with the industry instead of fight against it have helped her continue to make a living from music.
She said, "Growing up in this town … I've seen people win really big and lose really big and to me that's not the point … It's to keep going and do the work and make the music, especially now when I feel that music has been devalued by corporate people, when creativity is being devalued."
Phillips got her start as a Christian singer, but found success in the 1990s, with a set of four discs of pop music produced by her former husband T Bone Burnett. She was discovered by TV audiences thanks to the scores she composed and sang for the hit show Gilmore Girls.
She made her latest album, Push Any Button without a record company, enlisting a full band with horns and strings and using the 1960s era Los Angeles studio team the Wrecking Crew as a model for the sound.
Her music subscription service, "Long Play" attracted the attention of 1,700 fans, who paid $52 for one new song per week delivered by email. She said that aside from helping her supplement her income, the project was artistically valuable because it taught her how to produce work quickly.
She also talked about the challenges of making a living as a musician during her career and why it is important for artists to stop "mourning" the old business and start trying to forge their own paths:  "It seems a lot of things conspired to make it difficult to make a living and you have to roll with that … There's no stopping that. It's just what happened. Maybe there's something to learn from that. Instead of us mourning the old business, maybe it would be better to work harder to write better songs, to be a little more adventurous in the face of all the roadblocks."
Pat Di Nizio of the Smithereens, an admirer of Phillips' work and strategies also fell victim to the changing climate, when his income from catalog sales shrunk to one-tenth its original size in the Digital Age. Di Nizio made individual recordings for fans, signed and numbered them like paintings and played in fans' living rooms to keep his career going.
He said, about his own career and Phillips' innovation, "It's much easier to give up and take the easy route than continuing what you were meant to do in the face of adversity … By continuing what she is meant to do she is uplifting the spirits of so many people who enjoy the music."
Phillips shared some advice for new and emerging artists. She said they should concentrate on creating a community of people that like their work and take their time. Phillips started singing at 16 and took three years to put out an album.
She added, "It's important to keep creating, so new things can direct listeners back to old things."