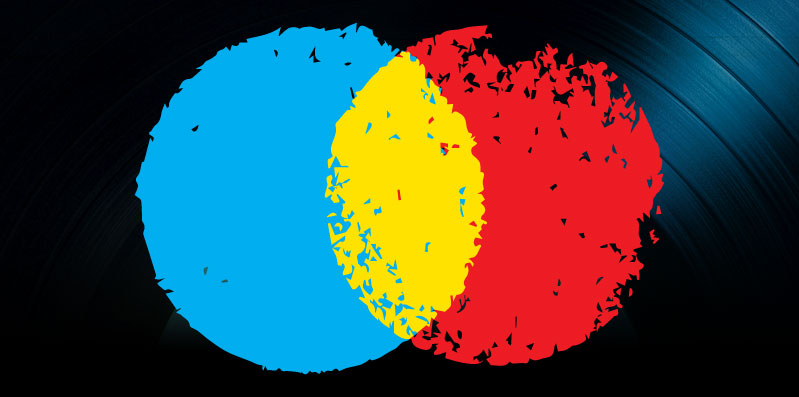 Radio Industry, Music Copyright Law and Streaming Music News, April 6, 2014
A new study revealed that radio is still the most popular music discovery method. Also, the music industry rallied to put together a unified lobbying message. And Google, Apple and Amazon could be enhancing their streaming offerings in order to compete with Spotify once it goes public.
Radio Still Delivering New Music to Fans
Music fans still see radio as the main taste maker when it comes to discovering new artists and songs, according to a recent study conducted by Edison Research and Triton Digital.
Mashable reported that while Spotify, Pandora, iTunes and other digital music sources are growing, radio is still the most popular method for music discovery, with word of mouth via friends and family coming in second place. YouTube is the third most popular method, with nine-percent of respondents admitting they use it to find new tunes.
Data was collected from 950 American music fans over 12 who responded that keeping up with the latest music is "very important" or "somewhat important" to them. And 35% of Americans, who try to keep up with the latest music, consider FM/AM radio their number-one source to keep up with the latest trends.
The chart below, courtesy of Statista points out the top discovery sources.   
 Music Industry Working on a "Unified Message"
The president of the National Academy of Recording Arts and Sciences – the force behind the Grammy® Awards – Neil Portnow hosted a dinner in Washington on Wednesday for a collection of Capitol Hill's most influential legislators – including House minority leader Nancy Pelosi and majority whip Kevin McCarthy – as well as music executives in order to encourage music industry players to put their differences aside and lobby under "a single message of fair compensation for all."
The New York Times reported, executives are concerned that fighting among record labels, music publishers, artists, songwriters and others will prevent new legislation and regulatory reform that could help those in the music business get proper compensation for their work.
Portnow's speech suggested that the conflicting messages coming from different parts of the industry have stalled and ultimately quashed campaigns to help bring in more money. He supported executives' belief that one multi-purpose bill will help everyone.
Music groups are currently fighting for new laws and regulations to help their businesses grow and thrive in the Digital Age, but their methods have not been in alignment.
For instance, record labels have wanted to change federal laws that make AM/FM broadcasters pay royalties to publishers and owners of songwriting copyrights but not to record labels. But publishers have been afraid that giving more control to record companies might take money away from them. And radio broadcasters have also opposed record labels' initiatives and thwarted them.
Groups across the industry have also argued about the amount of money paid out by streaming services like Pandora and Spotify. Federal courts regulate the royalty rates paid by these platforms, and publishers have complained record labels are taking too much of the revenue. Pandora's financial statements showed the company pays approximately four-percent of its annual revenue to publishers and other copyright holders and over 50 percent to labels.
David Israelite, president of the National Music Publishers' Association (NMPA) said, "While we and record labels may agree that Pandora should pay a maximum amount possible of their revenue for music, it doesn't mean that we agree that the money should be split 13 to one."
Publishers pushed for a new bill, the Songwriter Equity Act, in February. This bill would give rate-court judges the power to take the royalties record companies receive into account when setting publisher rates. Publishers have also been trying to get the U.S. Justice Department to amend the 73-year-old regulatory agreements that set the rules for PROs ASCAP and BMI.
Music groups also still hope for a review of copyright law, led by Republican Representative Robert W. Goodlatte and the chairman of the Judiciary Committee.
Record labels and publishers have frequently butted heads, but battles have become more heated as digital media has sparked an on-going decline in sales and disagreements over fair royalty rates.  
Failure to streamline music licensing has also frustrated lobbyists and music executives. A failed attempt to streamline music licensing in 2006 created discord between songwriters and publishers. Ultimately, they could not agree on a stance, and the proposed bill expired.  
Then, the Stop Online Piracy Act (SOPA) was introduced in 2011, supported by Hollywood movie studios and music industry groups. Ultimately, Internet companies like Google and Wikipedia fought against it and beat the legislation.  
In light of the explosive success of music offerings from Pandora, Spotify and Google, industry leaders are renewing their resolve to cooperate.
Music attorney Chris Castle explained, "Generally speaking, most people are on the same side … The main concern is that we don't allow the people who want to divide us from coming in and manipulating both sides against each other."
Google, Apple and Amazon Rallying to Take on Spotify
Google, Apple and Amazon are looking to get more entrenched in the streaming music market and move away from the shrinking digital download market by enhancing their streaming offerings in order to compete with Spotify, which may be going public in the fall.
According to the New York Post, Google's YouTube is working on launching a subscription streaming music service this summer. New YouTube head Susan Wojcicki will make the service available via its Music Pass app for Android mobile devices.
This service will be Google's second entrance into the streaming market. Google Play has an All Access offering, which competes with Spotify, Pandora and others. YouTube's new Music Pass will be $10 a month for the commercial-free option and $5 a month for an ad-supported version. Music Pass will allow users to continue to play music while toggling between email and other apps.   
YouTube has more than one billion unique visitors each month, and many experts feel this sizable user base could help it give Spotify a run for its money.
A YouTube spokesperson did not fully deny rumors of the new service, but said, "We're always working on new and better ways for people to enjoy YouTube content across all screens, and on giving partners more opportunities to reach their fans … However we have nothing to announce at this time."  
Apple is also reportedly talking to record labels about a streaming subscription offering under the iTunes brand. This would be separate from its iTunes Radio service.
An industry source declared, "Apple is further along than people are thinking … They have technology in place and can flip the switch at any time."
Apple has been trying to come up with a way to get away from digital downloads in light of the changing global music business. Digital download revenue was down 2.1 percent in 2013, and streaming sales soared, rising 51 percent and hitting $1 billion, according to the IFPI.
Jeremy Silver, chairman of Musicmetric stated, "Downloads are declining … Very much it's an indication of the mobile music market and a customer who wants on demand music at a great price."
Amazon is also working with record labels to try to put together a music offering for its Prime subscribers.  
And record labels are now supporting the growth of streaming music. The $120 annual amount a subscriber spends is more predictable than occasional album purchases.
Spotify is also competing with Beats Music, which has spent millions on advertising campaigns and nabbed 28,000 new users in its first month.
CEO of Rdio Anthony Bay clarified, "It's very early days for music streaming. There are over one billion mobile users and 30 million music subscribers in the world."