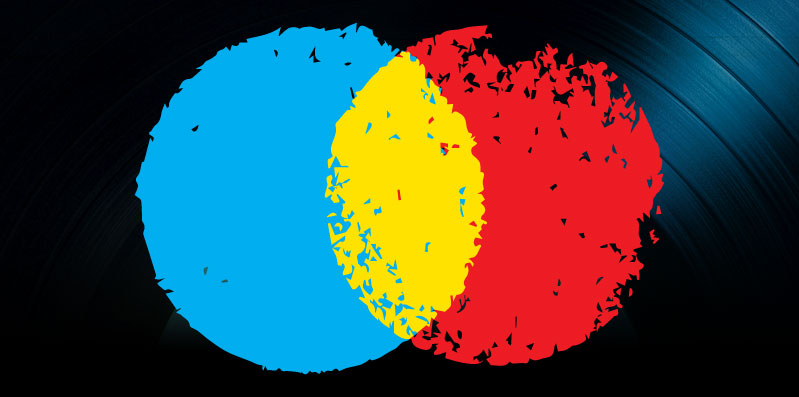 Net Neutrality, Value of Music and Vinyl Sales News, April 27, 2014
Casey Rae of the Future of Music Coalition talked about the need to keep net neutrality. And the SoundExchange CEO explained the "value of music" in Nashville. Also, vinyl continued to make a comeback at Record Store Day.
Future of Music Coalition, on Net Neutrality Developments
Federal Communications Commission (FCC) Chairman Tom Wheeler issued a report on April 23 stating that the organization would permit Internet Service Providers (ISPs) to offer different tiers of service for Internet usage, charging a higher fee for high-speed broadband service than for slow-speed Internet service. The FCC will likely establish a two-tier system that could put individuals and non-corporate/business users such as artists and developers at a disadvantage.
Interim Director for the national non-profit research, education and advocacy group Future of Music Coalition (FMC) Casey Rae issued a statement in response to these developments on the FMC website. He encouraged artists and other entrepreneurs to stand up to the FCC and tell the group that "creative expression and entrepreneurship" will not be able to survive in a multi-tiered Internet environment.
"Make no mistake, these proposed rules are not 'net neutrality.' This is the moment when the regulatory agency with a mandate to promote competition and diversity did just the opposite. The Internet in America will now be carved into a fast lane for well-heeled corporations and a dirt road for everyone else.
"A free market based on competition and entrepreneurship depends on the ability for anyone to bring the next great product, idea or innovation to the marketplace. A society that respects its creators must not place access to culture in the hands of just few massive companies. These proposed rules not only don't go far enough to safeguard consumers, they actively marginalize smaller and independent voices.
"Artists, developers, culture workers, media-makers, nonprofit organizations, community, civic and church groups must tell the FCC that this isn't good enough. We need real rules of the road for ISPs to guarantee that creative expression and entrepreneurship can thrive in the online ecosystem."
Michael Huppe of SoundExchange Sharing Music through Songwriters Series
President and CEO of SoundExchange Michael Huppe launched the PRO's new songwriters series,The SoundExchange Influencers series, at the Bluebird Café in Nashville last week, featuring Vince Gill, Striking Matches and Richie Furay. According to Huppe and The Tennessean, the goal of the series will be to help show the importance of royalty and copyright reform and the need for artists to get paid appropriately for their digital work.
Huppe explained that he believes Nashville is particularly important to the larger music industry because it is a place where artists in all genres of music as well as music companies are thriving. He added, "The SoundExchange Influencers series is an attempt to bring together performers from different generations who have influenced one another to highlight the continuity of this art form. Creators often build their work on the influence of the creators that came before them, standing on the shoulders of performers from the previous era."
When asked if reminding people about the value of music is an important part of SoundExchange's most recent initiatives, Huppe said, "At our core the biggest thing we do is help distribute the royalties for digital radio — Pandora and SiriusXM. We view ourselves to play a much bigger role to support, protect and propel the industry forward. We consider ourselves to be advocates for the value of music generally. We're interested in the long-term value of music … And this helps to show, by highlighting how music can survive, how music from one era influences the music that may come 20 years from now."
And, in terms of his views on the "value of music" in the current climate, he admitted music's value goes well beyond sales figures: "On the one hand, you can think of the music industry as this year's releases, this year's sales and how many albums did so-and-so sell, which acts are top of the charts on iTunes. That's one way to think about value — bottom-dollar sales. But sales are only one aspect of value … Part of what music does is have values in all sorts of areas. It has value to us growing up, it has value to help educate people. It has value to launch social movements, to express oppression or frustration when other avenues aren't available. Part of the value is what it brings to our culture, and not just the sales figures."
He also reiterated SoundExchange's opinions about the rates digital radio services pay: "We've been open and outspoken that it is not fair that certain digital radio services pay for post-1972 recordings and they don't pay for pre-1972 recordings. As a policy matter, as a moral matter, as an ethical matter, that makes no sense … When you think of value, part of the way we express value is paying for things. Does it really make sense that this old, seminal, influential figure in the industry doesn't get compensated for this avenue? But this new, up-and-coming act, who by the way wouldn't be here if it wasn't for the music that inspired them, does get paid?"
Huppe concluded, "We think the best long-term, simplest fix would be a federal law that extends all the rights for pre-'72 for digital radio that are there for post-'72 recordings."
Vinyl Still Experiencing a Strong Revival
CD sales and music downloads continue to plummet, overtaken by successful streaming services like Pandora and Spotify, but the popularity of vinyl is still on the rise, according to Main Street.
SoundScan reported that vinyl record sales increased by 32 percent in 2013. While physical records still make up just two-percent of album sales in the U.S., the fact that a technology that went out of fashion 25 years ago provides some insight into modern music fans.
The Seventh Annual Record Store Day last weekend was more popular than ever among fans and artists. Lines formed at record stores across the country with fans looking to snag copies of the 450 new limited-edition vinyl albums released by artists specifically for this year's event.
The website for Record Store Day notes that a record store can participate in the event if it is "a stand-alone brick and mortar retailer whose primary business focuses on a physical store location, whose product line consists of at least 50 percent music retail, whose company is not publicly traded and whose ownership is at least 70 percent located in the state of operation."
Indie stores such as Rough Trade and Permanent Records in Brooklyn fit into this definition and had lines out the door. And in Nashville, Jack White debuted his self-described "world's fastest-released record," which was pressed and released in just three hours, 55 minutes and 21 seconds.
When asked about Record Store Day and the continuing need for vinyl, White said, "I think it's high time the mentors, big brothers, big sisters, parents, guardians and neighborhood ne'er do wells start taking younger people that look up to them to a real record store and show them what an important part of life music really is … And to the record stores, artists, labels, deejays, and journalists; we're all in this together. Show respect for the tangible music that you've dedicated your careers and lives to, and help it from becoming nothing more than disposable digital data."
Major retailers like Walmart continue to struggle with physical music sales. Billboard reported in early April that the chain will be decreasing its stock of CDs by 40 percent in the next month.