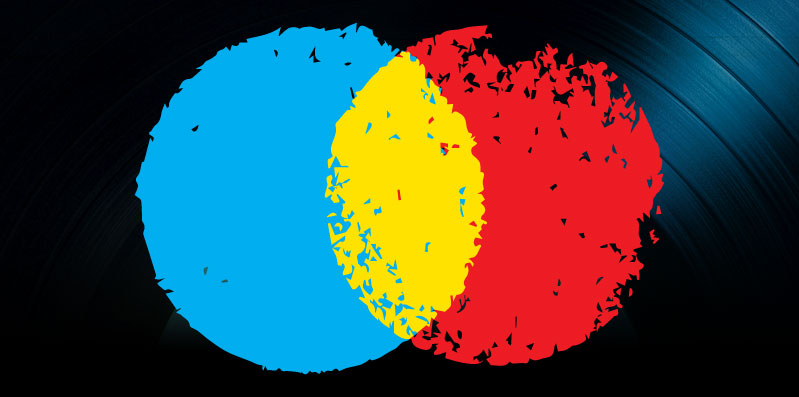 Music Industry vs. Ford and GM, Radio Broadcasting Royalties and Live Nation News, August 3, 2014
The Alliance of Artists & Recording Companies (AARC) sued Ford Motor, General Motors and two other companies for alleged breach of a 1992 copyright law. And the Department of Justice continued to review radio broadcasting royalty rates. Also, Billboard looked at why so many are investing in Live Nation.
Music Industry Suing Ford, General Motors, Others
Ford, General Motors and two other companies have been sued by the AARC over missed royalties, according to BloombergBusinessweek. The organization alleges that Ford's "Jukebox" ad GM's "Hard Drive Device" can save audio files to a hard drive and that these devices do not use copyright protection software.
Among the demands in this case are $2,500 for every music device installed in cars. The lawsuit is based on the Audio Home Recording Act, a law from 1992 that restricted any device that could make digital copies, created when the music business was afraid that new technology would enable listeners to copy music digitally. Musicians and record labels were supposed to get royalties from the sale of any copying devices, and the copying devices would have to include technology that made it possible only to copy music from the original CD.
As Businessweek's Joshua Brustein pointed out, everyone did this, displaying the challenges attached to trying to "handcuff technology with legislation." There are many machines that allow digital duplication of music. Tech companies wanted to exempt PCs and other devices from the law, which led to the exemption of almost any kind of mainstream device. Eventually, the law was essentially neutered when a federal court ruled that devices that copied music onto hard drives were not covered by it in 1999.
Then, the most renowned copying device, the iPod was released two years later. And Apple never had to pay the royalties the record companies thought they had put into effect. The auto companies being sued now will likely have to pay either, said Bill Herman, assistant professor at Hunter College and a digital rights expert: "This is just an iPod built into a car, and the iPod isn't regulated, so it's silly to claim that this car audio system is regulated … If GM is actually on the hook for $2,500 per device, then Apple owes them roughly the GDP of a small country."
Experts have noted that suing these car companies is an odd move, since the point of the original Audio Home Recording Act was to give music fans more legal rights when it came to copying music. The law was designed to make digitally copying music legal for personal use, so no one had to worry about being prosecuted for putting their own CD collections on their computers. Even Napster tried to use this law to defend itself when it came under fire in the early 2000s.
The AARC said that if General Motors and Ford do not have to pay these royalties, there will be other companies that will foot the bill, though those companies have not been named specifically.
Antitrust Division Further Reviewing Radio Broadcaster Rates
The Antitrust Division of the Department of Justice has started a review of ASCAP and BMI's Consent Degrees, which mandate federal court oversight of rates paid by radio broadcasters to songwriters and composers represented by these PROs.
Commentary by Kevin Goldberg (Fletcher, Heald & Hildreth P.L.C.) originally published on CommLaw Blog and republished by Radio World explained that the consent decrees were originally signed in 1941 to counteract the "anticompetitive behavior" of two performance rights organizations. They state that the terms and conditions – including the rate – of the licensing agreements between radio broadcasters and ASCAP/BMI have to be reviewed periodically and approved by a U.S. District Court judge.
ASCAP, BMI and "other firms in the music industry" have voiced their concerns that the consent decrees need to be updated because of all the new methods listeners have to get and experience music. The Antitrust Division is looking to see whether changes need to be made with the consent decrees, and what those changes should be.
Commentary will be made on some of the following questions and more:
Do the consent decrees continue to serve important competitive purposes today? Are there provisions that are no longer necessary to protect competition? Are some of the provisions ineffective?
What modifications to the consent decrees would help with competition and efficiency? Do differences between the two consent decrees affect competition negatively?
Should the consent decrees be modified to allow rights holders to permit ASCAP or BMI to license their performance rights to some music users but not others? If such partial or limited grants of licensing rights to ASCAP and BMI are allowed, should there be limits on how such grants are structured?
Should the consent decrees be modified to permit rights holders to grant ASCAP and BMI rights in addition to "rights of public performance"?
Goldberg asks what many are asking in this case: "… What's the big deal?" It has been over a decade since ASCAP's Consent Decrees were amended and two decades since BMI's were amended, and there have been many changes to the music industry since then.
However, as Goldberg pointed out, the Consent Agreements are some of the broadcasters' strongest defenses against these performances rights organizations demanding unreasonable rates and terms. And broadcasters are already somewhat disgruntled about their current rates and nervous that their rates might jump up to the much higher rates digital radio companies like Sirius XM are paying.
More analysis, debate and predictions can be found in the Radio World repost of Goldberg's original article.
Why Invest in Live Nation?
Investors are currently pumping a great deal of money into Live Nation. Billboard reported that shares of the world's largest concert promoter have risen 21 percent this year and 47 percent since this time in 2013. And numbers have been so big that it has impacted the entire New York Stock Exchange, helping it rise five percent and 15 percent. And Live Nation's shares have risen 193 percent since the summer of 2010, when the recession dragged the touring business down significantly.
Many industry experts are asking, why is Live Nation doing so well? The main answer is that the live entertainment business is thriving overall. And Live Nation's entire business model revolves around using concerts to increase revenue in ticketing, advertisements, sponsorships and other revenue streams that experienced an 11 percent growth in 2013. And even when more people go to low-sales-margin concerts, Live Nation gets more opportunities to earn from its big-ticket-selling concerts.
Industry analysts are also predicting that Live Nation will be able to increase concert revenue by seven percent annually until 2016. And brokerage firm Sterne Agee has predicted this number to be closer to three percent, but noted that the decline of recorded music sales is definitely encouraging more artists to tour, thus growing the live music industry.
Stifel Nicolaus analyst Ben Mogil noted that Live Nation will be more likely to benefit from the demand for live entertainment than its competitors: "Some years the overall content will be better than others, but in North America and Europe, they're the dominant provider by leaps and bounds."
And more brands are jumping on board to get their names on tours, thanks to higher demand for concerts. The sponsorship and advertising division pulled in $285 million in revenue from 900 million online visitors and 60 million concert attendees in 2013.
The fact that AEG has pulled back from the business also is benefitting Live Nation, said Mogil. 2013 was AEG's best year since it launched, with $1 billion in concert grosses, but the company's major staffing changes allowed Live Nation to snap up big tours like One Direction and Miley Cyrus.
Live Nation's merger with Ticketmaster in 2010 also helped the company. Irving Azoff's business model that allows the concert promoter to leverage ticketing revenue has stayed in place even after his departure. According to a veteran touring executive, "The truth is, Irving is the reason Live Nation is healthy today and why they're impossible to compete with."