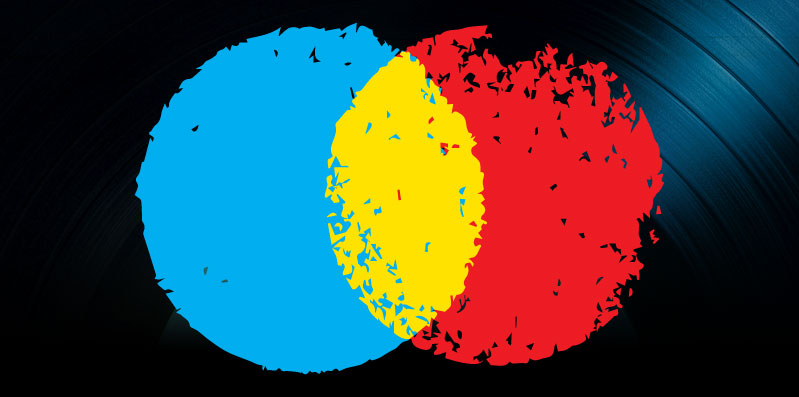 How to Fight Music Piracy, Twitter Music and Digital Marketing News March 30, 2014
The IFPI called for an expansion of pirate site blocks to mobile phones and additional countries. Also, Twitter indicated it might be working on a new music offering. And Sony's recent digital marketing campaign for Jerrod Niemann's latest album revealed the direction the industry might be headed in the future.
IFPI Calling for More Site Blockades and Mobile Network Censorship
Music industry group IFPI's 2013 Digital Music Report showed, among other things, that site blockades work well to curb piracy, said TorrentFreak. The group wants to expand these blockades to other countries and also extend them to mobile networks.
The suggestion of mobile censorship comes alongside the news that mobile applications have become the most widely-used source of free music downloads. A study from research firm NPD Group stated that more people get their free music via mobile apps than via file-sharing services, digital lockers and stream-ripping software. Approximately 27 million people in the U.S. have used mobile apps to get one song or more in the past year, and much of this activity has been illegal. NPD estimates that 21 people use peer-to-peer sites like isoHunt to grab free songs.
Blockades of pirate websites have become popular across Europe. And in the UK, over 30 websites are blocked by ISPs thanks to court orders.
While the people who oppose censorship of specific sites and mobile devices, the IFPI said, the rights of artists and other content creators are more important than concerns about censorship. The Digital Music Report asserted, "Despite misrepresentation by some anti-copyright campaigners, courts have consistently found that the blocking of sites providing illegal content achieves an appropriate balance of fundamental rights."
ISP blocks in a few European countries have been noticeably effective. Information gathered by comScore and Nielsen displayed that "BitTorrent usage" was down 11 percent in countries that censored pirate sites, at the same time as it increased in other countries without blockades:  "Between January 2012 and July 2013, European countries where blocking orders are in place saw BitTorrent use decline by 11 per cent, while European countries without such orders saw BitTorrent use increase by 15 per cent."
The blockade showed the most noticeable difference in Italy and the UK, which have the most blocked torrent sites. In Italy BitTorrent traffic decreased by 13 percent, while in the UK it decreased by 20 percent.
Blockades are, at the moment, limited to "fixed lines." The IFPI said it feels mobile networks should be similarly curbed and that blockades in general should be brought to other countries around the globe:  "The industry believes that website blocking is an effective tool to help tackle digital piracy and should be available in more countries worldwide. It also needs to be extended to cover mobile networks."
The IFPI named no specific countries, but it has been urging the RIAA to exercise "voluntary" blockades in the U.S.
The results reported by the Digital Music Report are in direct opposition to the decision made by the Dutch Court of Appeals in early 2014. The Court decided that the Pirate Bay blockade was "disproportionate and ineffective" and allowed Dutch ISPs to abolish restrictions on Internet access.
Twitter Reportedly Working on a New Music Offering
Reports indicated that Twitter is going to present a new music offering days after pulling its failed #Music app from iTunes. Twitter may carry this out in partnership with Beats Music, SoundCloud and Vevo. This fresh music strategy could roll out this week, indicated The Wall Street Journal.
Another source said Twitter could be nixing the stand-alone app concept completely, building a new strategy based on music conversations and Twitter content. Regardless, the music Twitter users will be able to get directly through any new service will be limited, since the company has not licensed major record label catalogs.
Representatives from Twitter met from Beats Music Reps in San Francisco earlier this week and proposed a partnership that would promote subscriptions to Beats' streaming music service. Twitter has also approached SoundCloud for support. Music video company Vevo is already working with Twitter on a project that would offer Twitter users short music videos.  
While Twitter did not comment about its new music offering, on March 27, the company stated it will team up with Billboard to track real-time conversations about music on Twitter through charts. The charts will trace the most-frequently-discussed tracks as well as those shared directly by artists over long periods of time.
Music has been a big part of the Twitter environment and critical to the company's ad campaigns. Seven of the 10 most-followed accounts are musicians, and Katy Perry's is the most-followed account, enjoying over 51 million followers.   
Twitter's first stab at creating a music offering fell flat after launching in April, 2013. It debuted as the fifth-most-downloaded app overall and was number one in the music category, discovered app analytics service App Annie. By May, it had dropped in the rankings to 1,486th overall. As of March 21 – the last day it was available for download – it was 225th in the music category. The service will close completely on April 18, 2014.  
Twitter's #Music app was a music discovery service that drew information on users' favorite music by looking at the accounts they follow. However, many experts suggested, Twitter's user data did not delve deep enough to make reliable recommendations.
David Pakman, partner at venture-capital firm Venrock Associates and former CEO of eMusic stated, "I don't think there was a real clear sense of purpose. If it was discovery based on Twitter data I would've stopped right there. That bar is pretty high."
Twitter #Music was left without a leader for several months after it was built until Bob Moczydlowsky, former head of product and marketing at Topspin Media, took the helm in September. The app was supported by music streaming partners iTunes, Spotify AB and Rdio and allowed subscribers to these services to play full music tracks directly through the #Music app. However, no new streaming partners were brought on to expand the app's music library.
Sony Diversifying Digital Marketing with a New Campaign
Sony Music Nashville rolled out a new online marketing strategy for the new Jerrod Niemann album High Noon recently and showed the opportunities that exist to reach new audiences and grow artists' fan bases in the Digital Age, reported The Tennessean.
Sony started by putting up an interactive website for the Niemann's album on March 11, prior ti its release. The label added different elements gradually, including a mini-movie starring Niemann set in an old Western saloon and a video game similar to the 1980s Nintendo game "Mike Tyson's Punchout," which featured a soundtrack of the artist's music remixed by fellow Sony artist Dee Jay Silver.
The marketing campaign ended with an exclusive stream of High Noon on Spotify 24 hours before its March 25 release. The interactive site will stay up for the next few weeks. The marketing campaign also included traditional promotion strategies and promotion through social media sites.
Sarah Westbrook, director of marketing for Sony Music Nashville admitted, "We're still monitoring metrics, but we've gotten thousands of hits … Certain parts have gotten more hits than others, but I feel like we did a good job of offering something for everybody."
She added that, while this digital marketing strategy would not be the right fit for every single artist, it was perfect for Neimann, who is "funny and outside the box." She also said, "We wanted to give people extra content and do a storyline mainly that allowed fans to get closer to Jerrod and understand his personality." One feature presented a video stream of Niemann performing an acoustic set in his living room, giving fans a peek into his personal life.  
Site visitors were also given the chance to win prizes, such as a free guitar and to watch behind-the-scenes video about the making of the mini movie. Westbrook said the goal was to reach out to Neimann's established fans and keep the release of the album in mind.  
Westbrook concluded, "You sometimes see brands or software companies (with marketing strategies like this) but it's not necessarily something many artists do … We wanted to give people a reason to keep coming back and we tried to tie in themes from the songs from 'High Noon.'"